If you would like to nominate a colleague to be a judge, or to put yourself forward to join the jury, please email dareawards@prca.org.uk.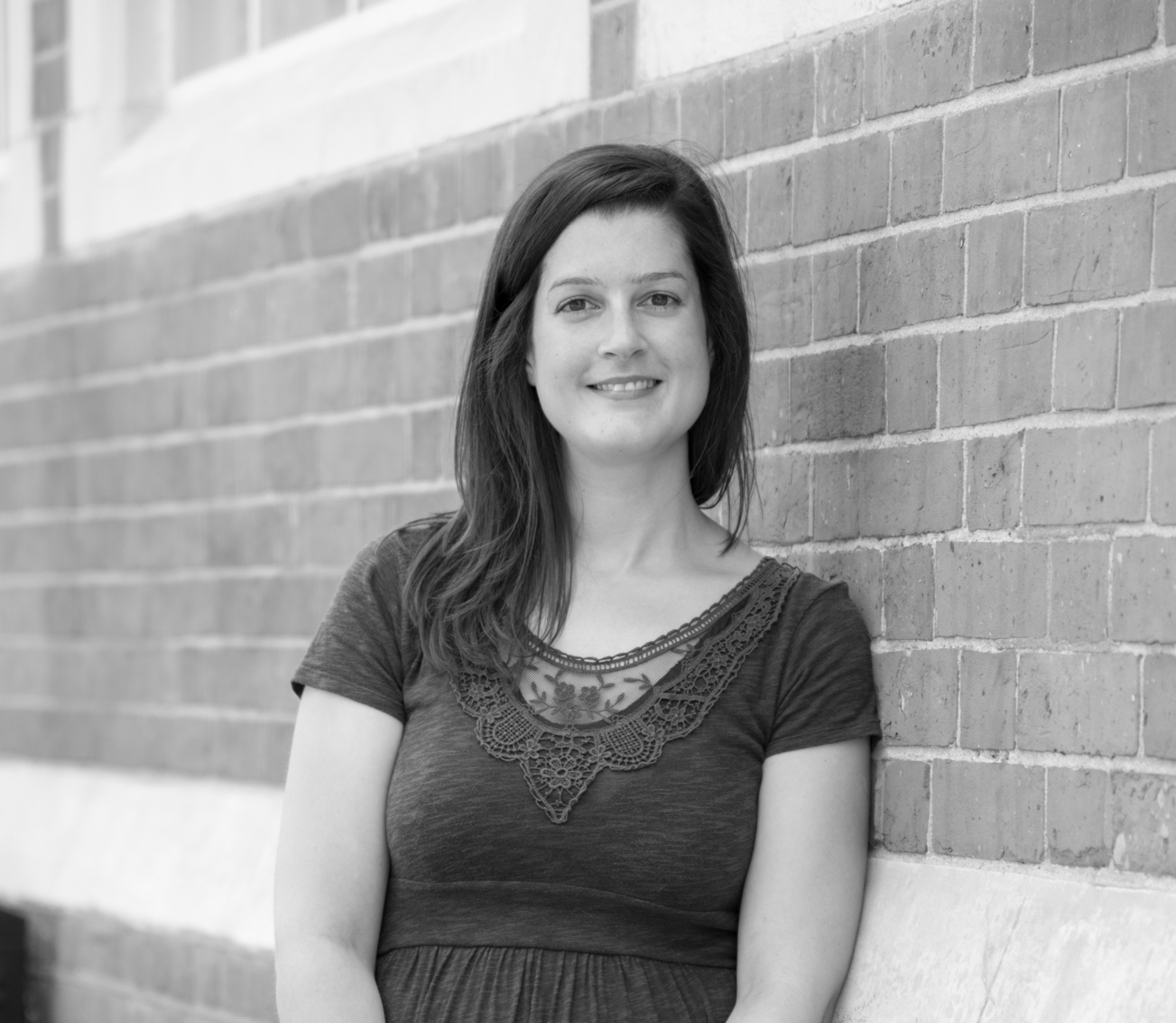 Nyree Ambarchian
Jack & Grace
Nyree is co-founder of Jack & Grace. Using comms as a force for good, clients include ActionAid, Ambitious about Autism, and the Children's Investment Fund Foundation. With twenty years' experience of issues-based PR, comms and behaviour change campaigns, she's known for turning big ideas into award-winning comms programmes that achieve results.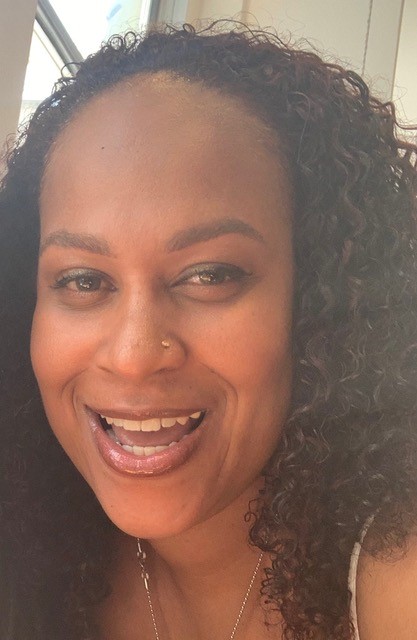 Katrina Marshall
Katrina Marshall is a communications specialist and trained journalist.  She's on the PRCA's Race Ethnicity and Equity board and lectures & writes about social justice; diversity & inclusion and the intersect between race, gender and sexuality.
Katrina works in communications for an NHS Community Trust and loves fast horses, hot curries and fine wine."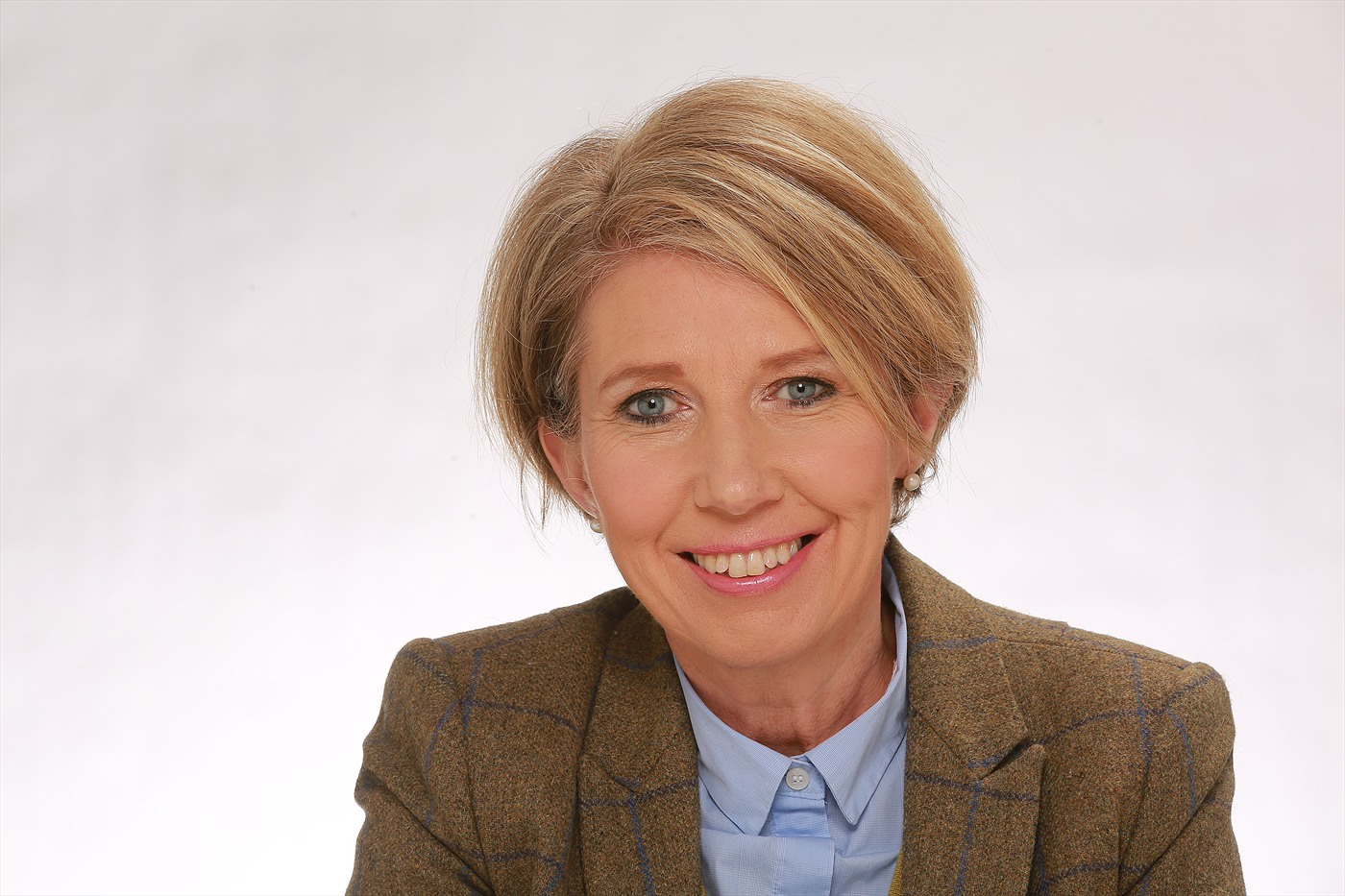 Claire Bonner
Morrow Communications
With 30 years' experience under her belt, Claire Director at Morrow Communications is well grounded in the world of corporate and consumer communications. A trained journalist, she worked in the drink's industry before moving to consultancy life where she's earned her reputation as a dynamic, no-stone-left-unturned professional who is a passionate advocate for her clients and the industry in general.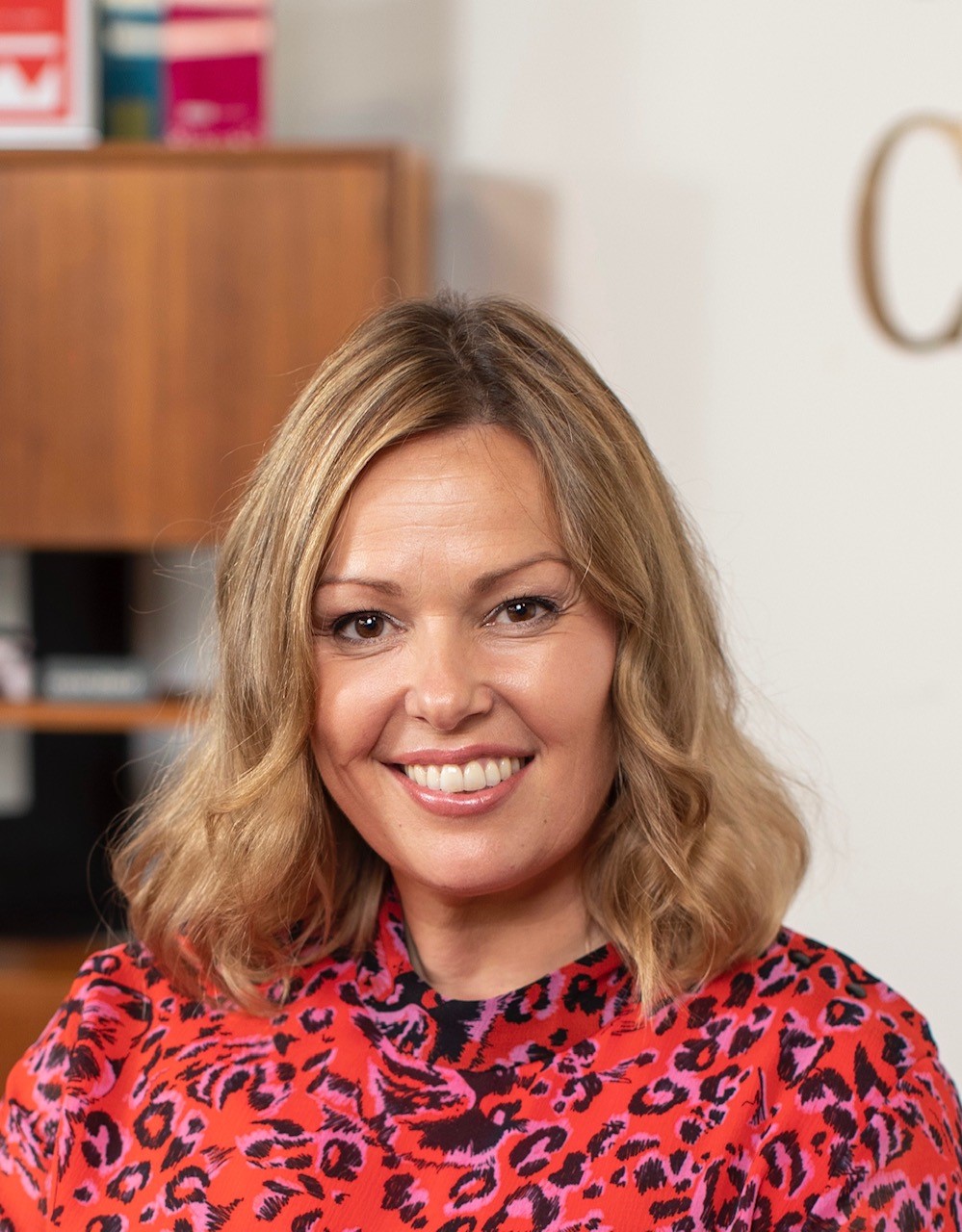 Vicki Spencer-Francis
Cowshed
Vicki's career in PR started in London at Channel 4 as an entertainment publicist where she managed press for The Big Breakfast, T4, 4Music, Queer as Folk and Family Guy. A jump to Granada Sky Broadcasting on the Southbank saw her launch the the UK's first digital channels, Granada Plus and Men and Motors and from there the BBC beckoned where she launched Cbeebies and CBBC channels onto our screens. A stint at Comic Relief was the most informative role of her career and one that set her up for a life of purpose driven comms.
Back in Wales, and after spells in Welsh Government and as Director of Comms at some of Wales' largest charities, she set up Cowshed in 2014 to create integrated behaviour change campaigns that make a real difference to the people they serve. Put simply, Cowshed exists to create campaigns that work for clients we love and causes we believe in – a purpose proudly written on a wall at their Cardiff HQ.
With her team of 20, Vicki has led award winning campaigns for Welsh Government, United Nations Refugee Agency, Comic Relief, BBC and National Trust. In this most shitty of years, Cowshed made No 9 in the Fast Growth 50, was recognised as one of the Top 50 most exciting companies to work for in Wales and won tonnes of awards.
Vicki has a strong commitment to be a driving force of change in the industry and started Wales' first Black, Asian and Minority Ethnic Internship PR programme at Cowshed in 2019.  To date this scheme has helped five amazing recruits into roles in the industry. Vicki is a Chartered PR, MPRCA and WIPR Mentor.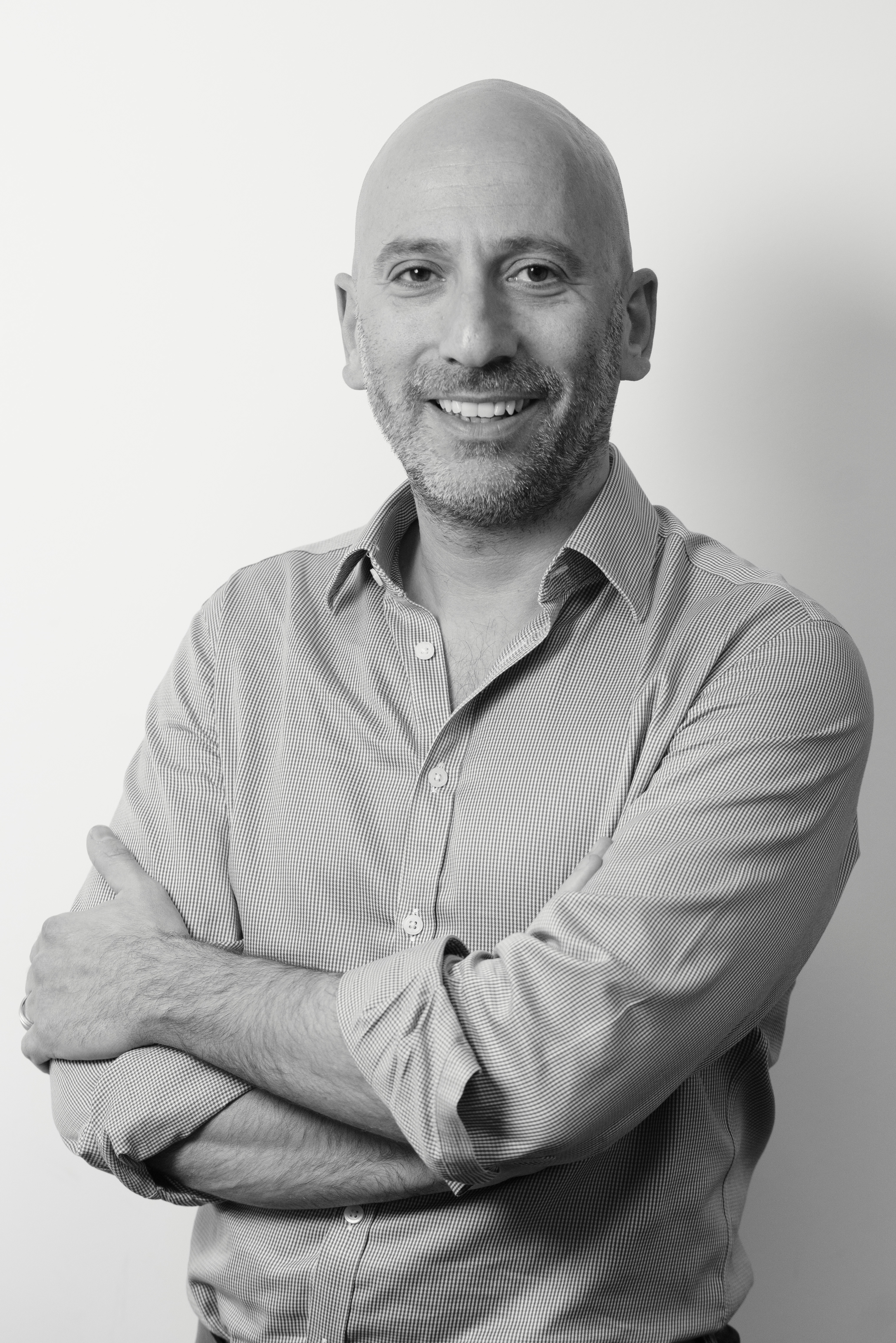 Matt de Leon
Richmond & Towers
Managing Director at Richmond & Towers, a brand communications agency with a 'no BS' approach to PR & Digital – and everything in between, Matt is an experienced brand communications strategist with almost 25 years' industry experience.
He has worked with some of the world's biggest brands including Coca-Cola, Estrella Damm, Ford, Diageo, Shell, Reebok, and Samsung, and has built a reputation for giving honest advice, challenging conventional thinking, and leading teams that deliver fantastic results.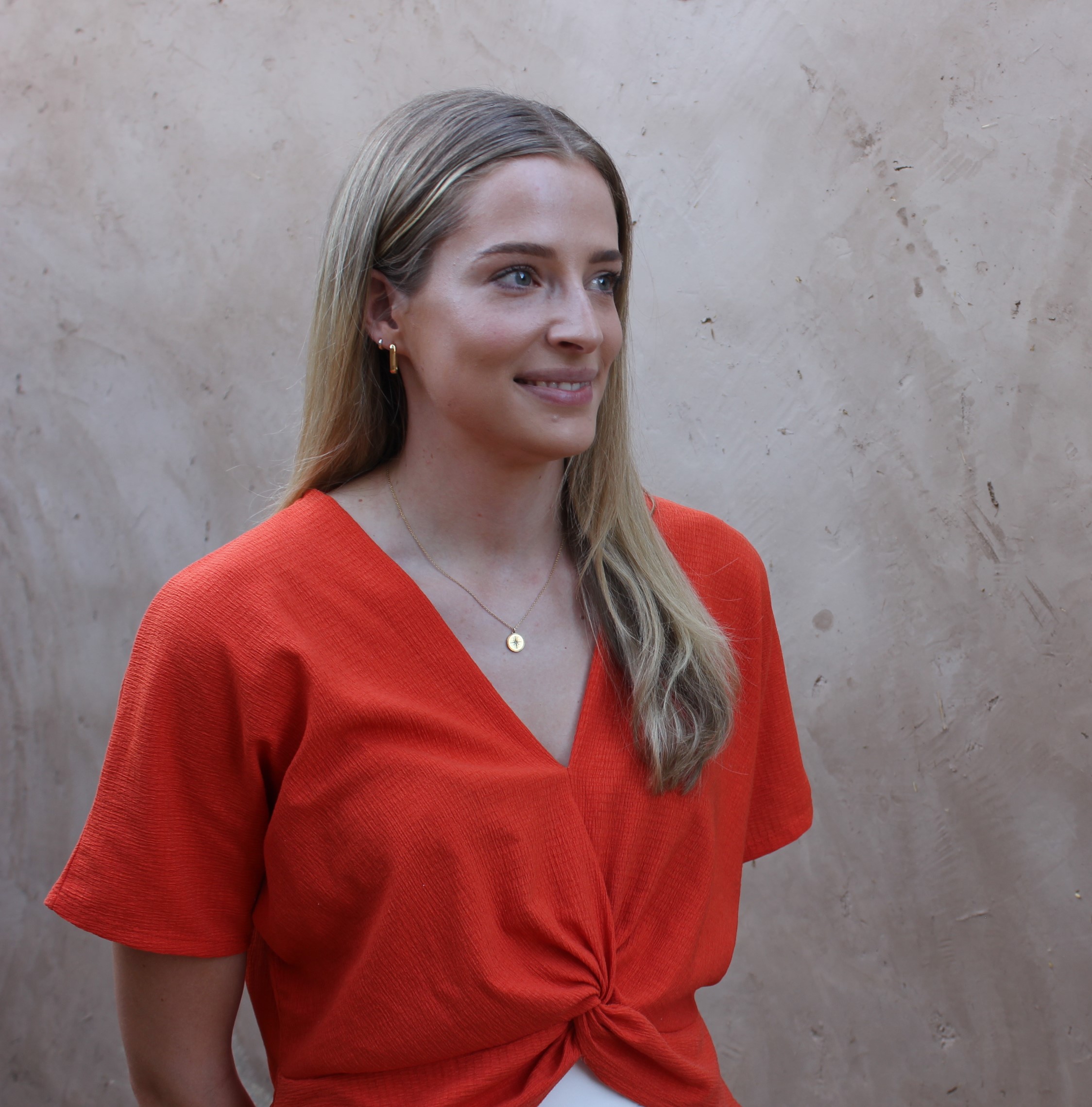 Alice Kennedy
Milk & Honey PR
Alice is a client director and senior creative at Milk & Honey PR with over six years' experience agency side. Alice has a passion for creative and purpose-led campaigns, leading Milk & Honey's creative output. Before joining Milk & Honey, Alice worked at global consultancy Teneo, with a portfolio spanning tech, health, FMCG and charity. As well as developing and delivering corporate and consumer campaigns for household-name brands, she has extensive experience in proactive and reactive media relations and issues management. She has worked with brands including Facebook, Instagram, WW (Weight Watchers Reimagined), Tesco, King and Reckitt, and in her current role has led campaigns and press offices for Make-A-Wish UK, giffgaff and Inner Circle.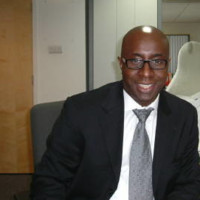 Marsid Greenidge
Keolis UK
Marsid Greenidge is the Communications Director for public transport operator, Keolis UK. With almost 30 years communications experience Marsid began his PR career in the NHS, followed by senior communications roles at Transport for London and Southern Railway.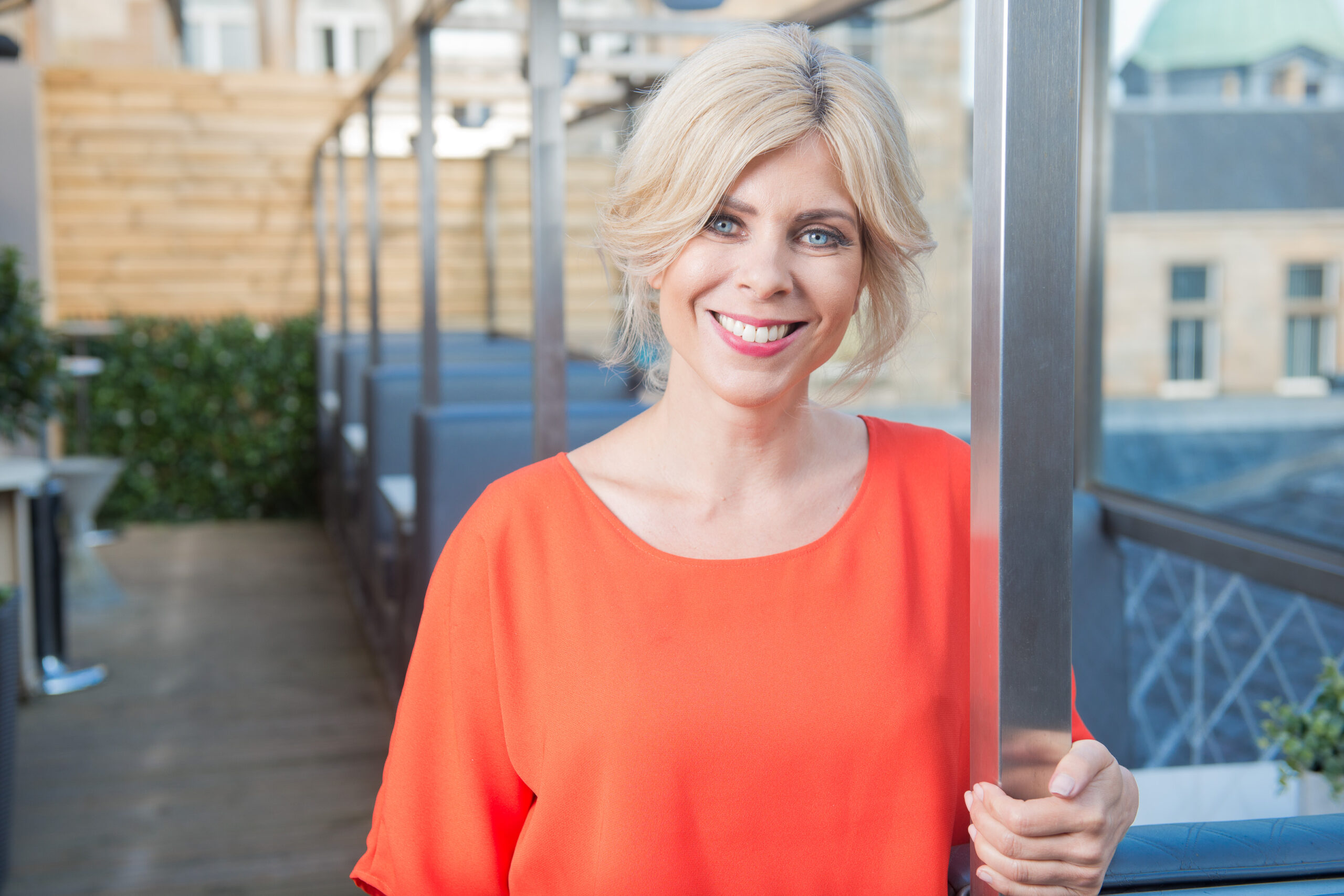 Rachael Lloyd
eharmony
Rachael Lloyd is International Head of PR and Communications at online dating app eharmony, with a passion for creative, authentic storytelling.  She was originally a journalist for several national titles, which helped develop her powerful instincts for a winning, newsworthy campaign.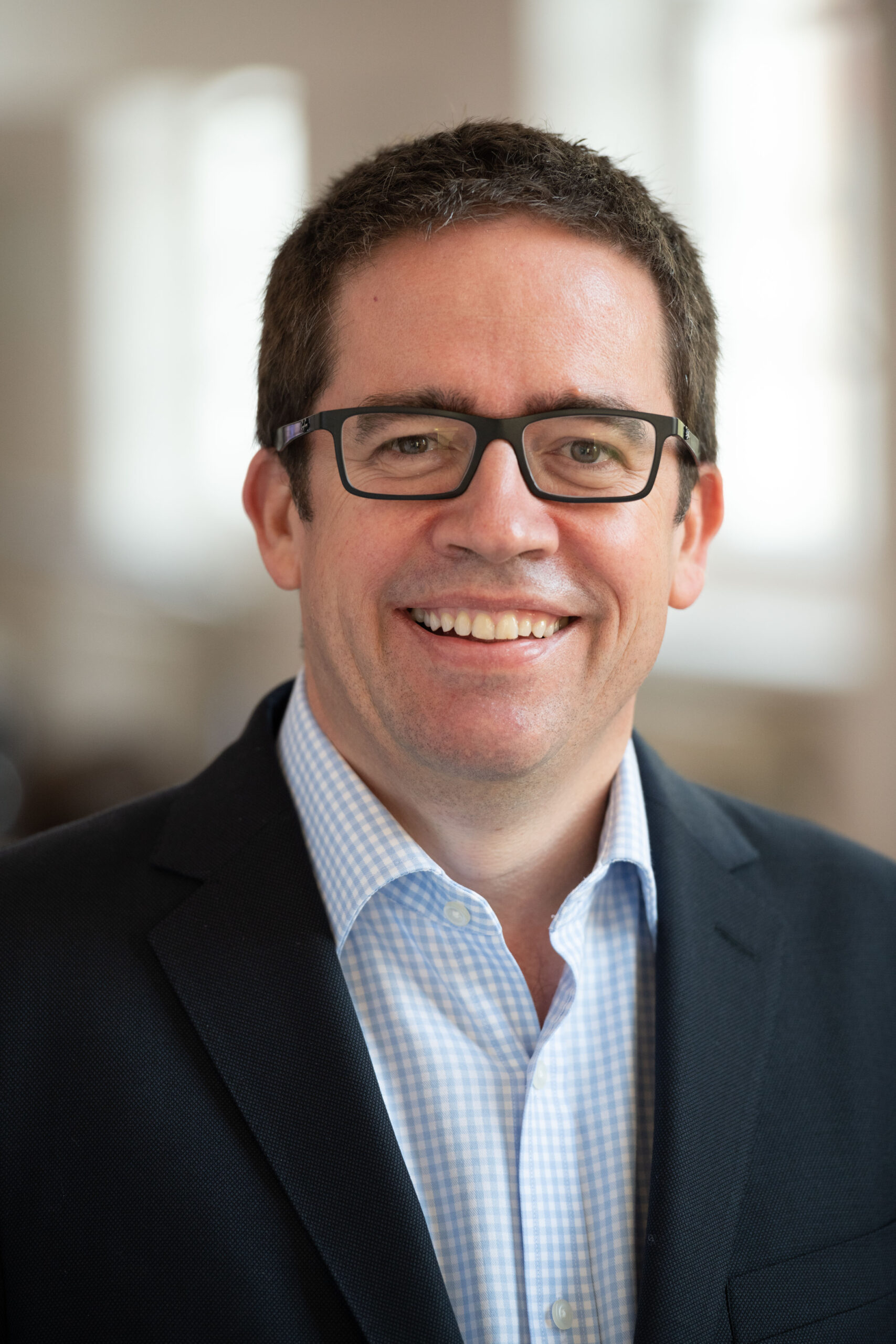 Richard Bagnall
CARMA
Richard has advised international clients on the best ways to measure the effectiveness of their PR and prove its value for more than 25 years. He has led some of the world's foremost communications comms measurement consultancies, including Metrica, Gorkana and PRIME Research. Richard is the global co-managing partner of CARMA , a leading provider of communications evaluation services, and the chairman of the industry's global trade association, AMEC. At AMEC, Richard was responsible for the development and creation of many of the association's best practice tools and resources, most notably, the Integrated Evaluation Framework.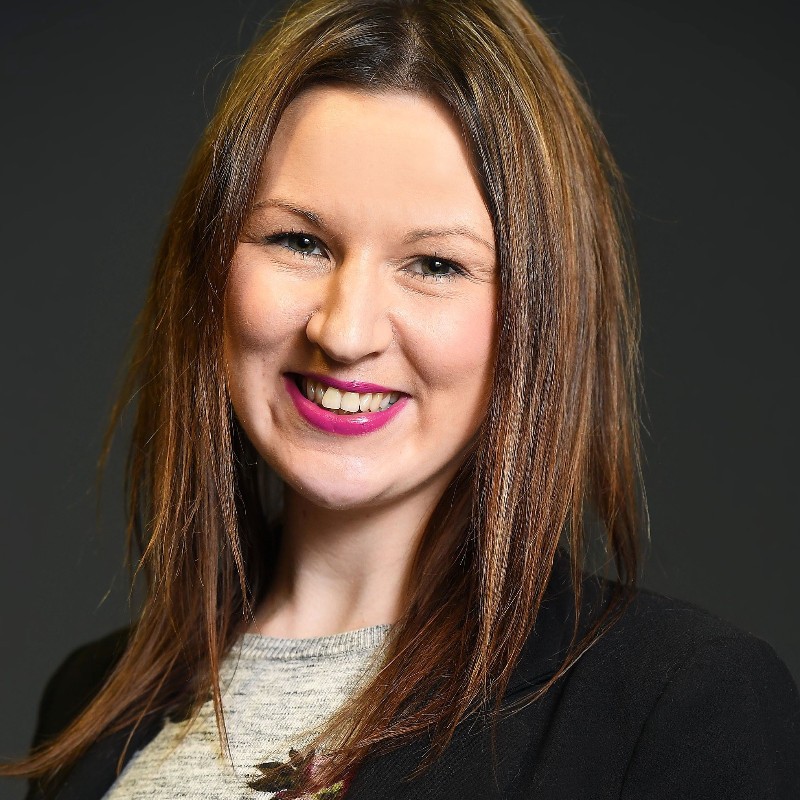 Geri Wright
LK Communications
Geri Wright Chart. PR is a Senior Client and Board Director at leading agency LK Communications. A member of the PRCA Northern Ireland committee, Geri has more than 15 years of experience within the industry, having held senior positions at global agency powerhouse Ogilvy in London and Phoenix Natural Gas in Belfast.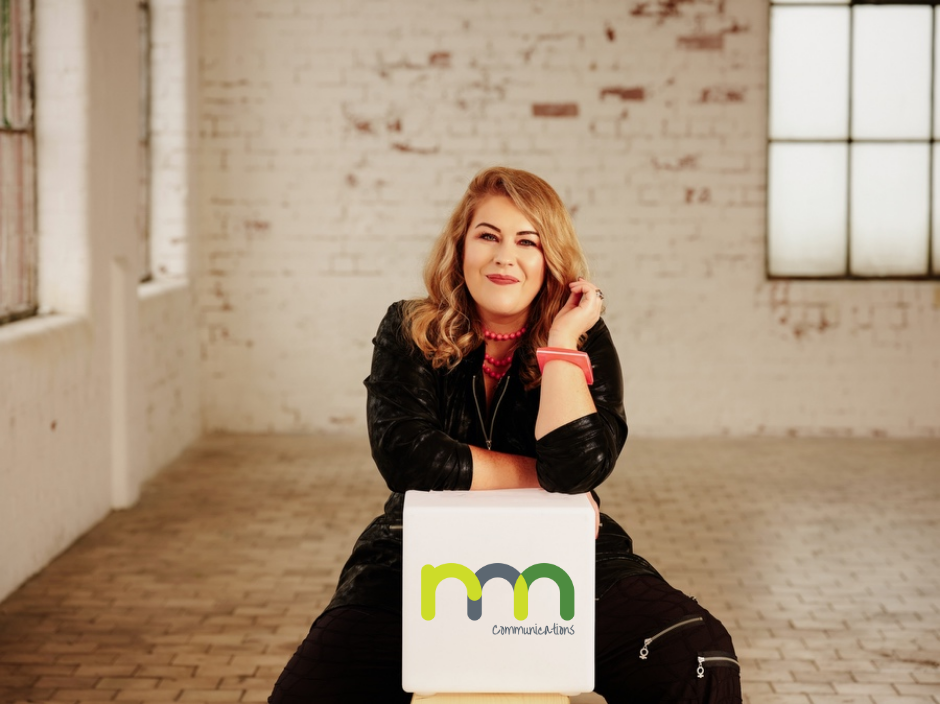 Riki Neill
RNN Communications
Founder of RNN Communications, Riki Neill has almost 20 years' experience directing all-Ireland PR & Comms campaigns for major consumer brands, corporate clients and businesses operating within the renewables sector. A Chartered PR professional, Riki  has spearheaded multiple award-winning campaigns and under her direction, RNN Comms has just launched fetch Ireland  – a new tech platform that connects brands with micro influencers in Ireland.  Riki is a member of the Northern Ireland PRCA Committee since 2020.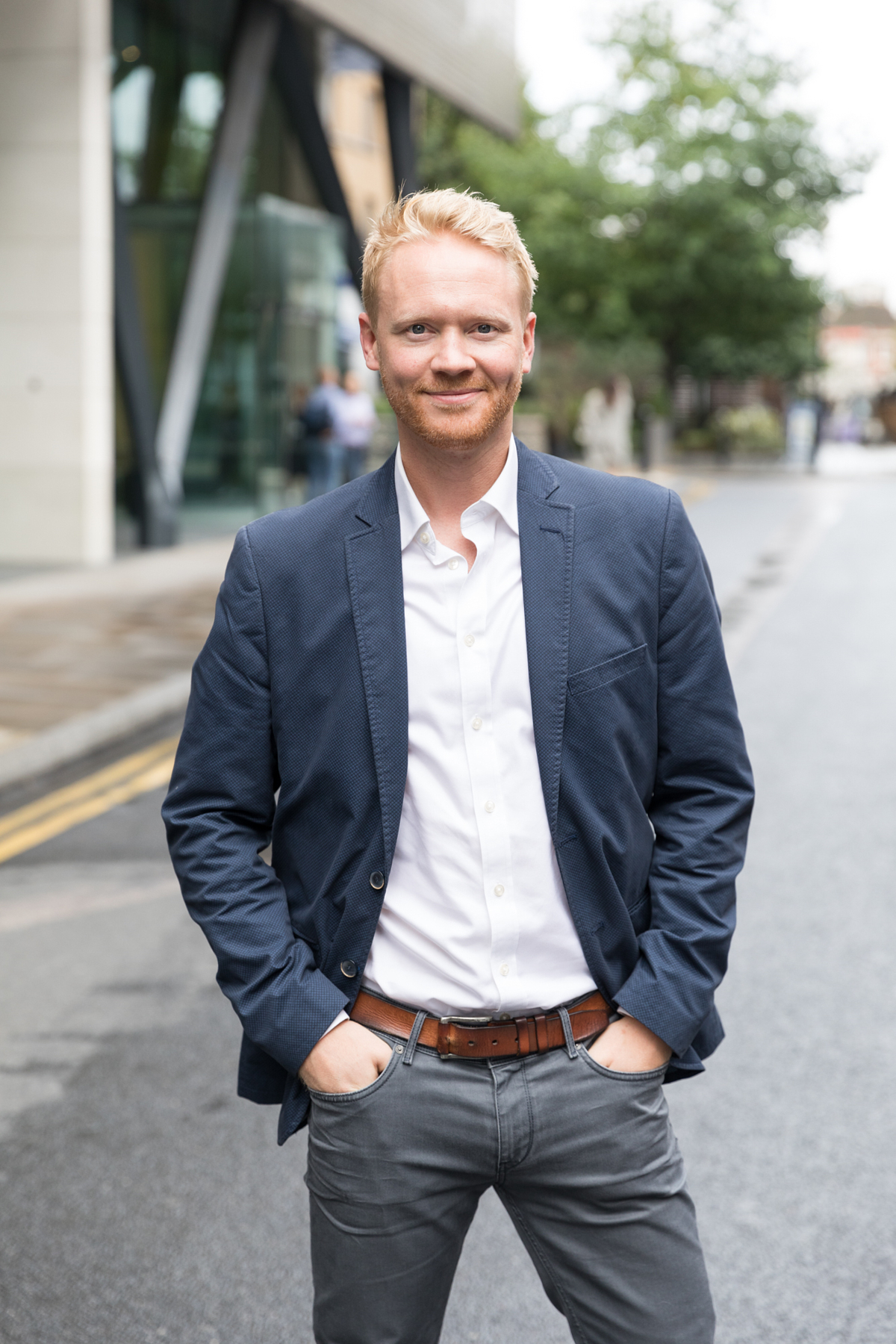 Matt Cross
Hotwire
Matt has worked with telecoms businesses since 1999, when WAP meant something entirely different and Motorola promised 3G could handle video calls (it couldn't!). Since then he has worked with sector clients as diverse as Nortel, Ericsson and Lucent in the early days, through to ZTE, LG and Qualcomm, leading the latter for the last six years. Matt's experience also spans the broad gamut of enterprise technologies, from cloud infrastructure to security services and mobility platforms to smart cities. Matt oversees Hotwire's B2B portfolio in Europe, leading relationships and working in partnership with clients to develop strategy, measurement best practice and creative integrated campaigns.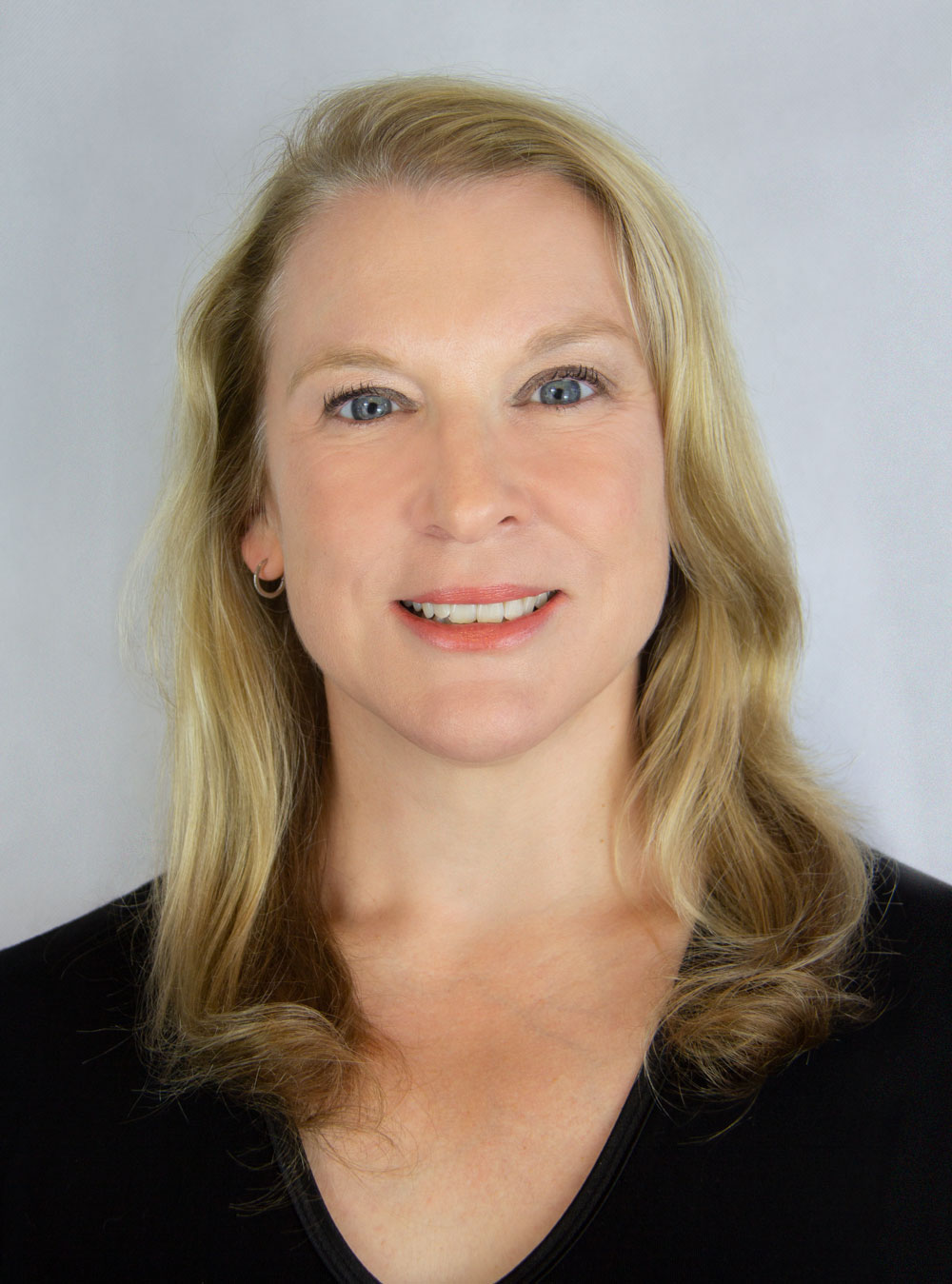 Susan Kinnear
Cardiff University
Dr Susan Lilico Kinnear, FCIPR, FRSA, FHEA is a senior communications academic and experienced Board Member skilled in international communications strategy and education. A Chartered PR and Certified Management and Business Educator, she is also a published author and an active industry professional with a PhD from The University of Manchester. Susan has a specialist research interest in diversity and inclusion and serves on a number of boards and committees tasked with improving practice across the education and communication sectors. She is an Executive Board Member of the International Commission on Public Relations Education, advancing excellence in communication education and industry practice worldwide. Appointed as a Fellow of both the CIPR and RSA in recognition of her contribution to education and industry, her professional specialism lies within data and digital communications.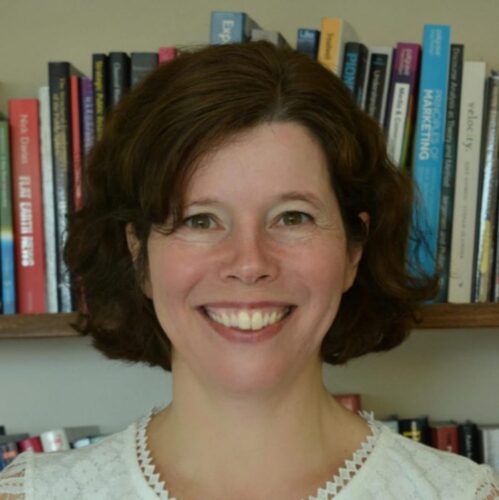 Sian Rees
Swansea University
Dr Sian Rees is an Associate Professor at Swansea University where she is Head of the School of Culture & Communication.  During her industry career Sian worked for Haymarket Publishing as Publishing Director and was managing director of her own marketing and PR consultancy.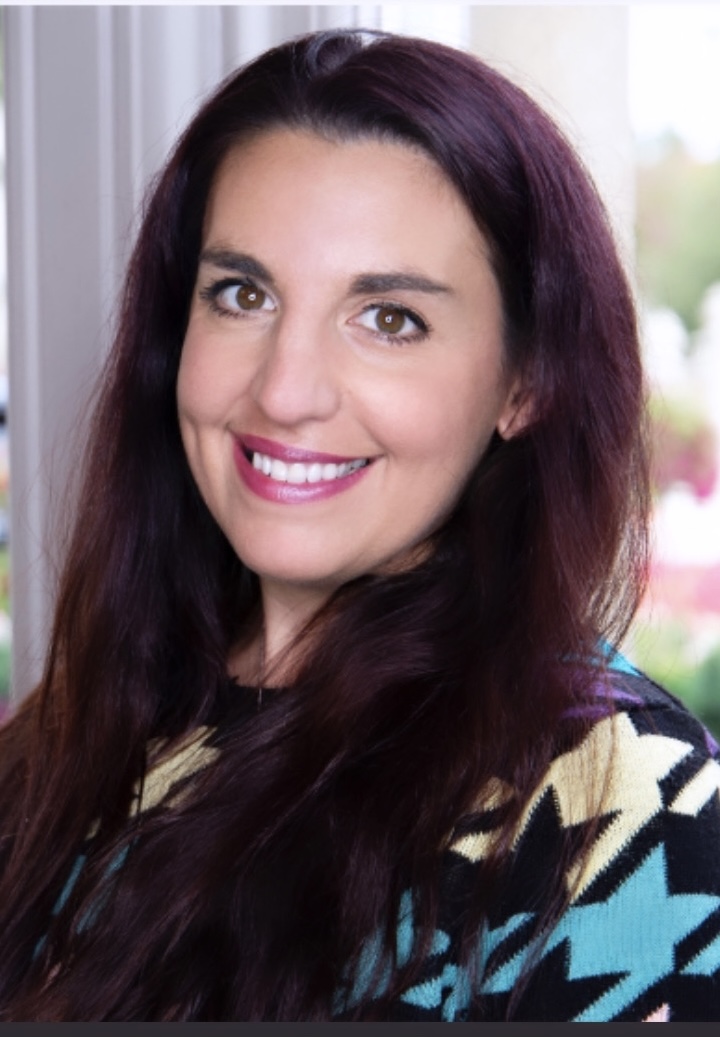 Fran O'Connor
Milk & Honey PR
Francesca is Partner, Global Head of brand and board member at Milk & Honey PR.  She has held a number of senior positions in global agencies designing and delivering high impact integrated campaigns across a variety of consumer lifestyle brands including Kellogg, Wrigley, Diageo, Philips, Nikon, Moonpig, Panasonic and giffgaff.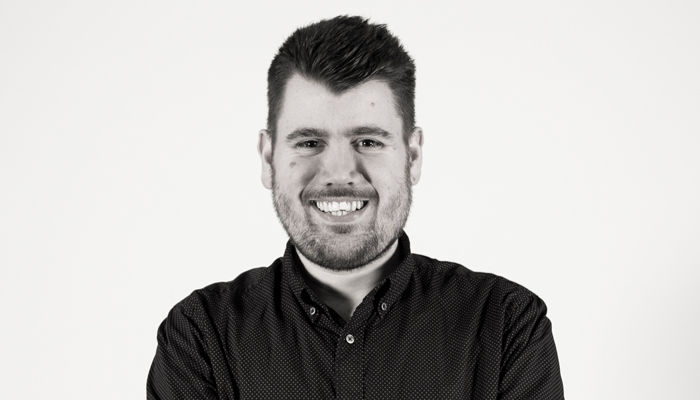 Andy Jones
Real Chemistry
Andy Jones is often found asking his colleagues, 'but do the results match the objectives?!' as he hunts for his next winning entry. An experienced B2B marketer who specialises in employer brand marketing and internal communications, Andy has submitted over 500 award entries for everyone else but himself.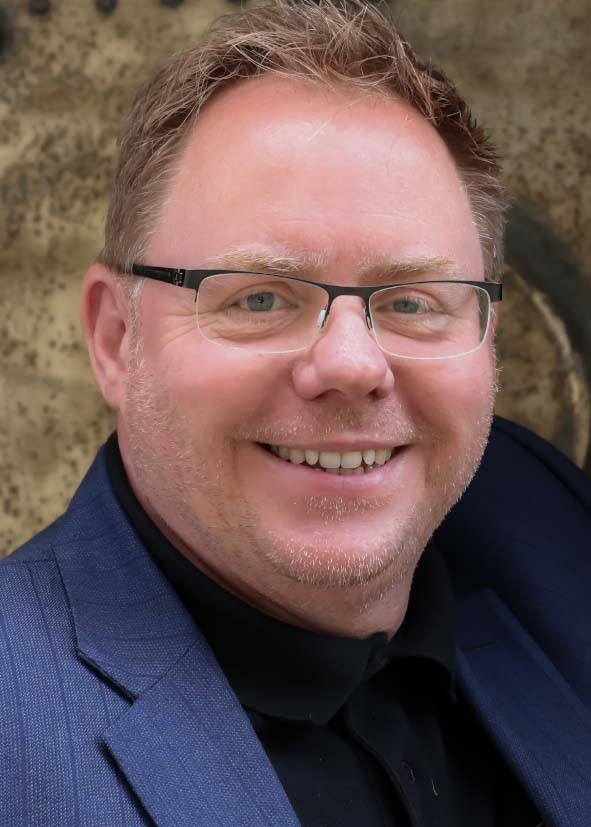 Clive Reeves
Reeves PR
Founder and CEO of Birmingham-based creative agency Reeves PR.
Under Clive's leadership, Reeves PR has supported its broad client base regionally, nationally and internationally for more than a decade.
Clive has 40 years experience across marketing and PR and has led numerous multi-channel campaigns across traditional and modern media.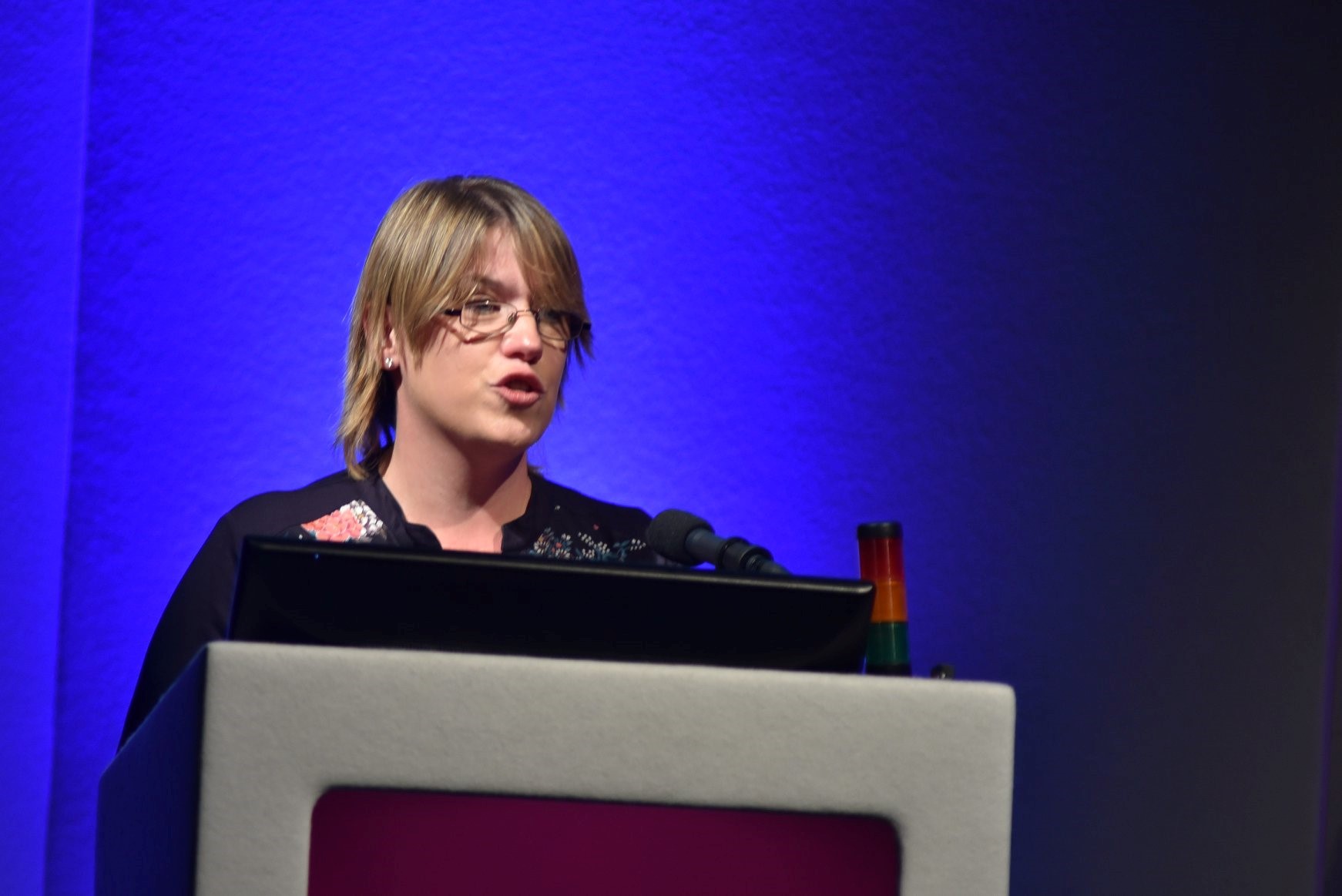 Fiona Cuthbertson
Keystone Consulting
As a member of the National Executive of NUS Wales, I was involved in the development of a response to the meningitis outbreak throughout universities in Wales in 1996.
I was the Parliamentary Candidate in Preston in the General Election of 2005 and a Borough Councilor on Merton Council between 2002 – 2006, when I worked with the Leader of the Council to improve education across the council area.
I now run Keystone Consulting. We provide strategic advice on communications and ensure all organisations – big and small – can influence their political environment.
Successes include securing 100% business rates relief for retailers, a consultation on violence against shopworkers, a place for highspeed freight in the Williams Rail Review and ensuring online and blended learning were part of the Children and Families Act 2014.
In April 2020, Party Games, my debut novel was published. It tells the story of Josephine, who having gained her dream political job, must now navigate a path between ideology and ambition.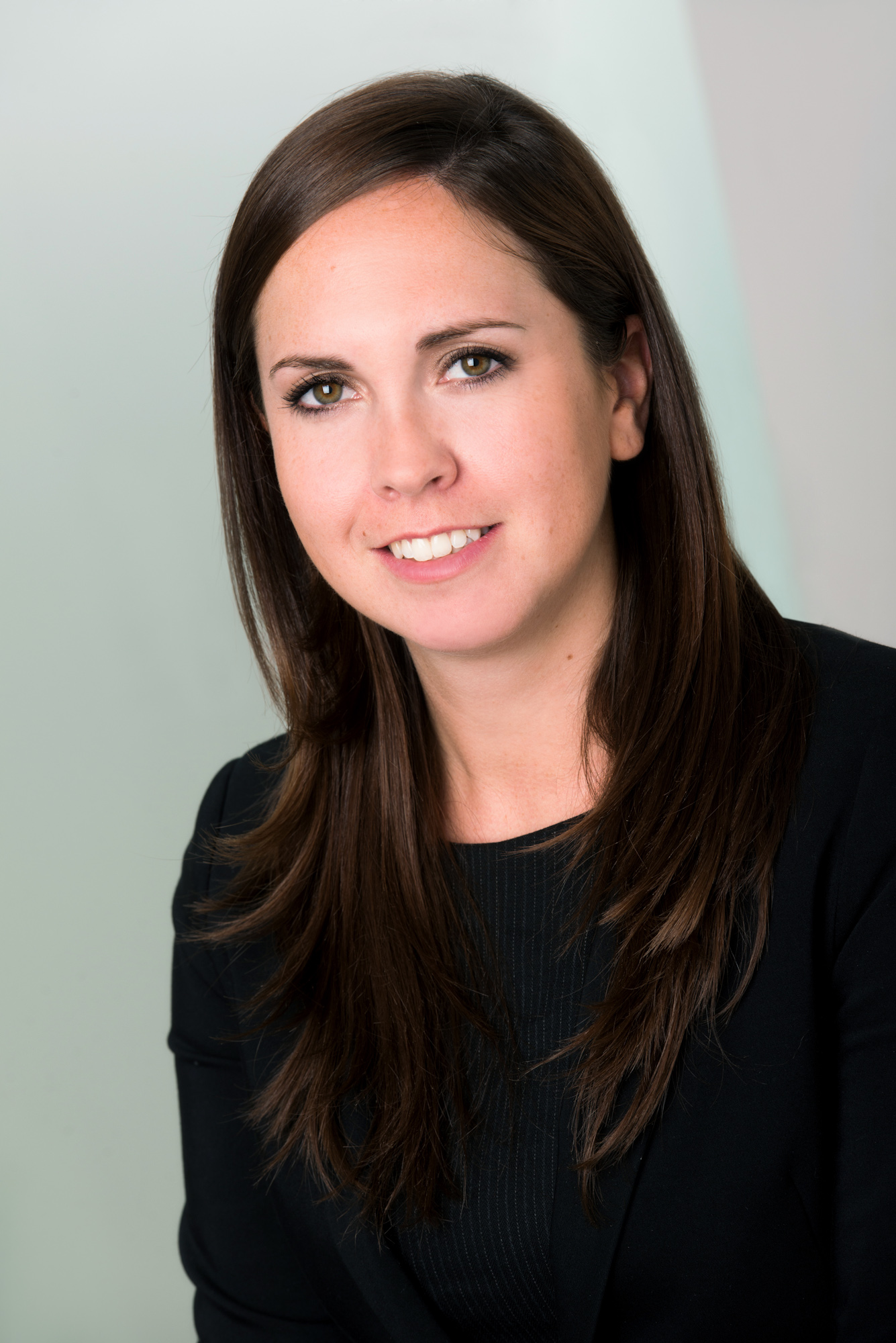 Nicola Hooper
Cardiff University
Nicola is a Lecture at Cardiff University's School of Journalism. She also runs her own PR consultancy, providing corporate PR advice to clients including UNIDO and the UAE government. Nicola moved to Wales following a five-year stint in the Middle East where she was Managing Director for a large international PR agency. Prior to this role, she held senior positions both inhouse at Grant Thornton, and at two leading London agencies. She is a committee member of the PRCA Wales and the MENA Investor Relations Society.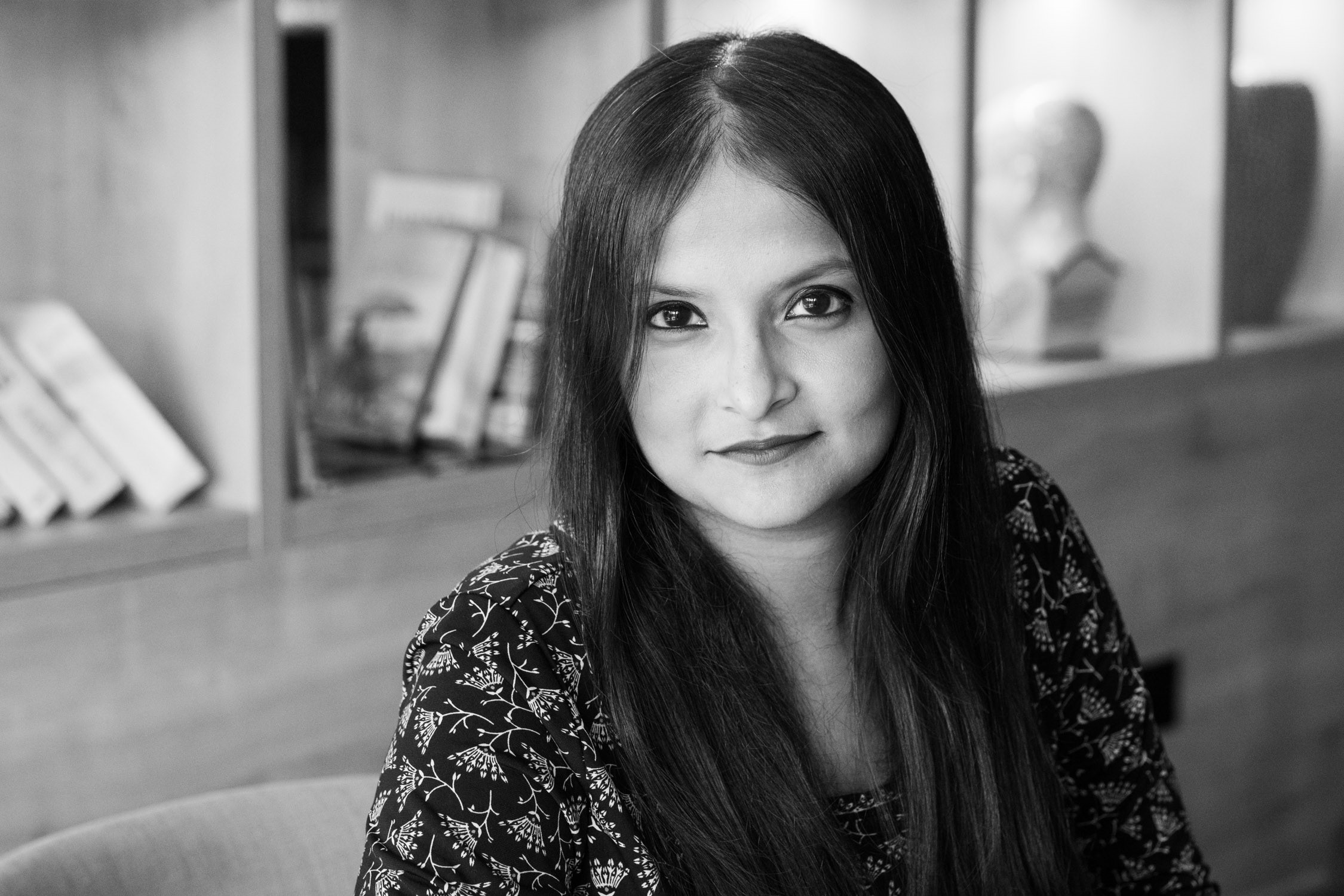 Shayoni Lynn
Lynn PR
Shayoni Lynn FCIPR FPRCA CMPRCA is CEO and Founder at multi-award-winning strategic communications and behavioural science consultancy, Lynn PR.  Shayoni is a Fellow of the Chartered Institute of Public Relations (CIPR) and the Public Relations and Communications Association (PRCA) and Chair of PRCA Cymru.
In 2021, she was listed in the PRWeek Power Book – the definitive list of the most influential and respected communications professionals in the UK. In the same year, she was listed in the PROPEL 100 – a list of the most influential PR agency professionals in the world.
She represents Wales at the UK PR Council where she is leading a workstream on ethics and is a founding panel member and Vice-Chair of CIPR's Behavioural Insights Interest Group, and a committee member for CIPR Education & Skills, and the Government Communication Service (GCS) South West and Wales.
Shayoni is a regular industry awards judge (CIPR, PRCA, CASE, PR Week, SABRE) and speaks on the use of data, behavioural insights, and measurement & evaluation at conferences globally.
Shayoni is an Associate Lecturer on the MA in International PR and Global Communications Management at Cardiff University. In 2019, she was recognised in the WalesOnline 35 under 35 list of top young businesswomen in Wales.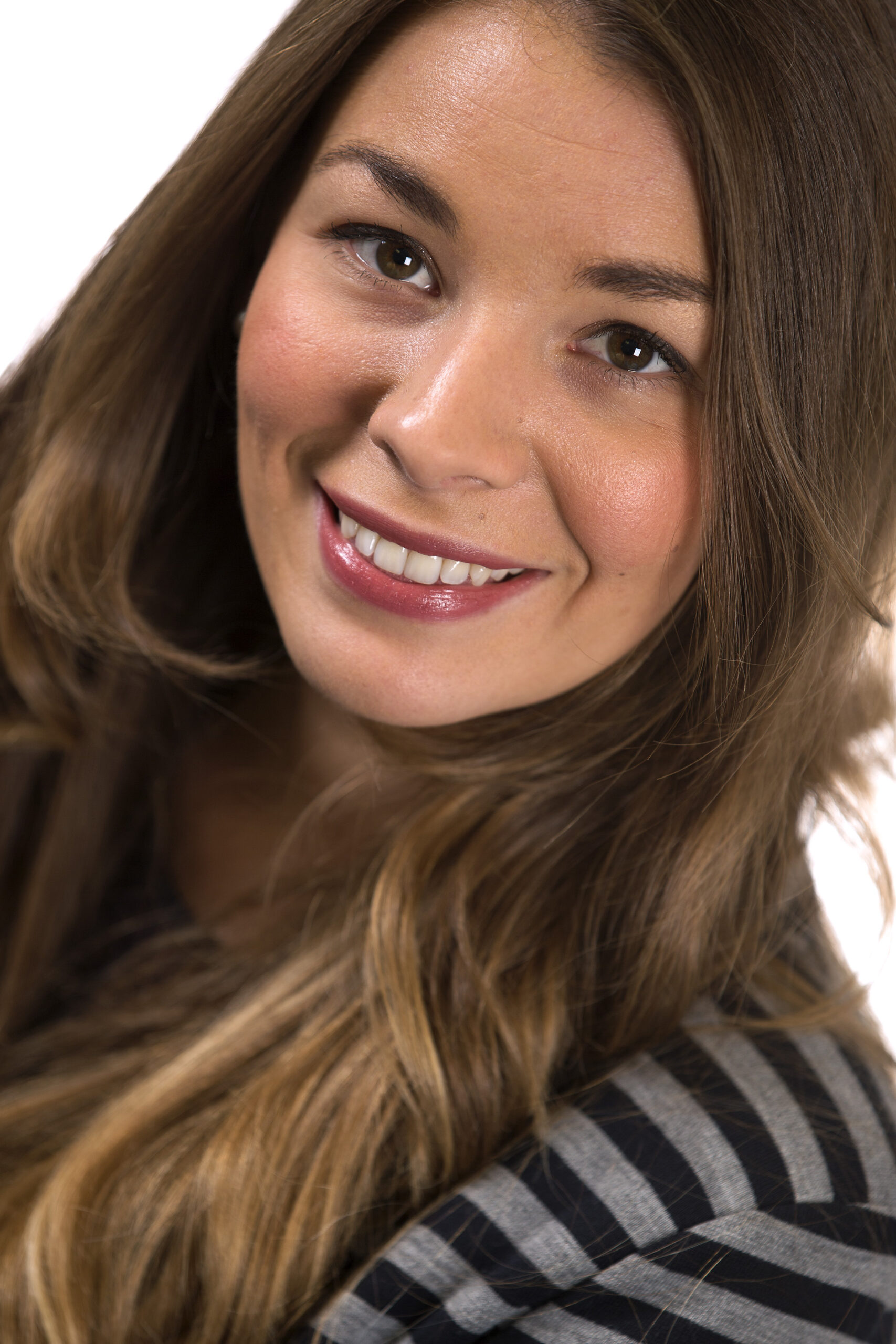 Katie Lloyd
Golley Slater
Katie is an associate director at national marketing and communications agency, Golley Slater. With more than 12 years experience, she is responsible for heading up Golley Slater's corporate, B2B  and stakeholder earned media offering. She has worked with clients including Deloitte, PKF and Atradius as well as national UK housebuilders, Redrow and Bellway Homes. Katie is also responsible for overseeing a number of Welsh Government campaigns including the stakeholder and partnerships outreach for the Welsh Government's Keep Wales Safe coronavirus campaign.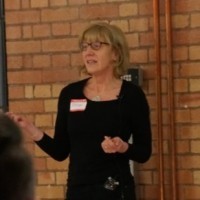 Bron Eames
Bron Eames FCIPR MPRCA has over 40 years' PR experience and is a champion of insightful, creative and effective communications and communicators.
Having held senior positions with many high profile agencies she is now an independent consultant working with in-house and consultancy teams as an advisor, trainer and practitioner.
Bron is chair of PRCA Midlands.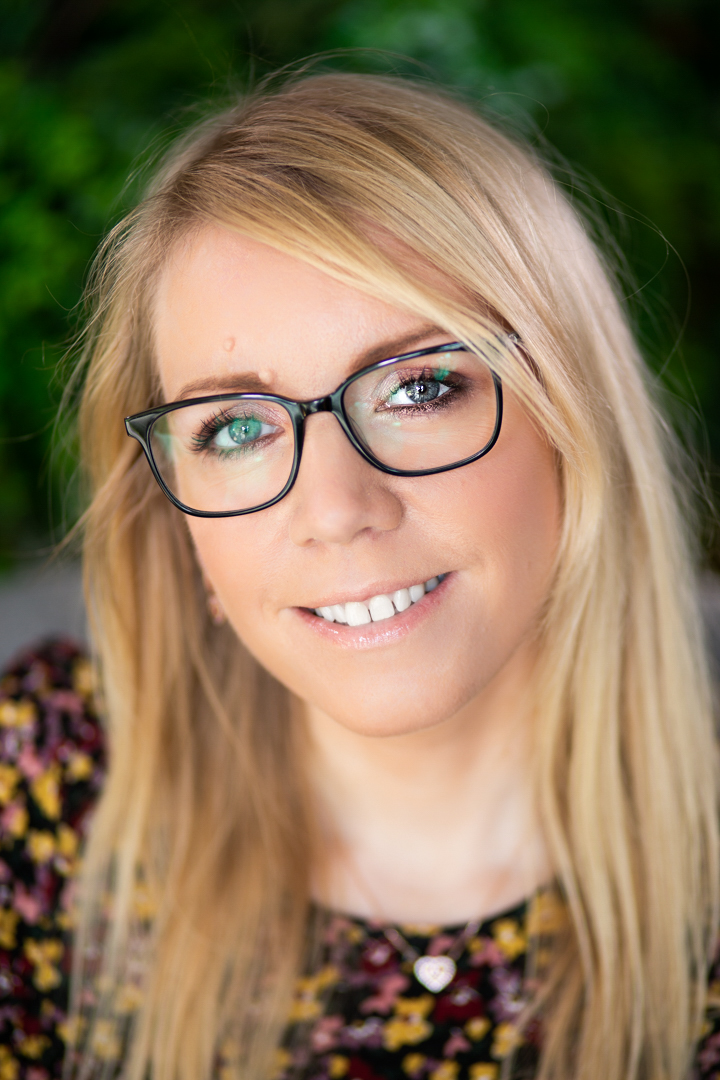 Samantha Livingstone
Rumour Mill Creative Communications
Samantha has worked within the communications sector for over 18 years, with extensive experience in helping brands grab the attention through leading her team to create innovative digital and traditional solutions. Founding Rumor Mill Creative Communications in 2013, she has worked on a wide range of international, national, and regional clients, spanning corporate, public sector and consumer markets.
One of Samantha's previous roles was as PR Manager for the Henderson Group, its five companies and five leading brands: SPAR, EUROSPAR, ViVO, ViVO Essentials and ViVOXtra. Then before that, she held the post of Media Relations Officer for Translink. Samantha has also guest edited the Ulster Grocer magazine.
She has recently completed her studies at the Digital Marketing Institute and is soon to commence her MBA.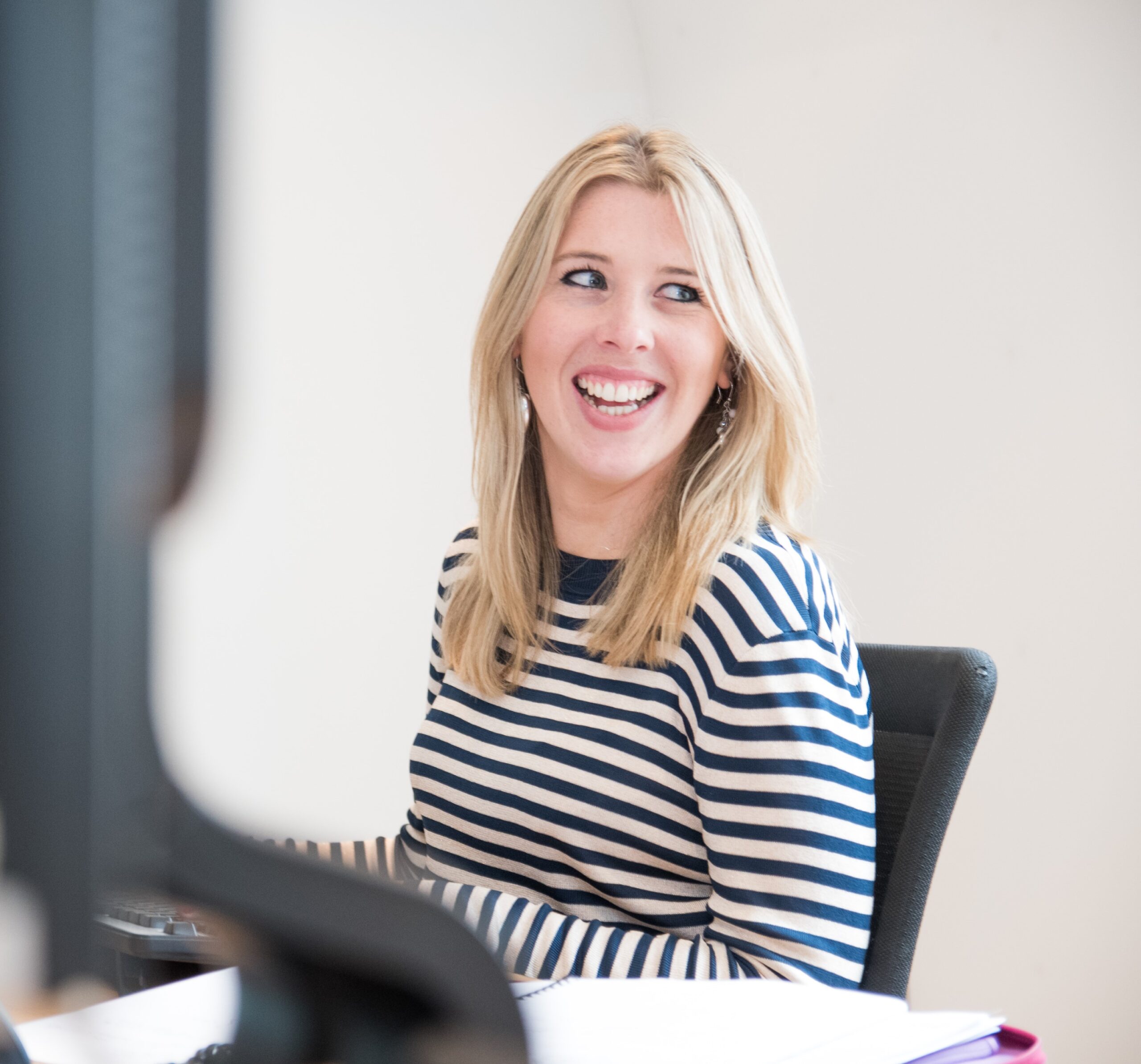 Annabel John
Cooper Consultancy
Annabel is a diverse communicator with experience at several leading UK communications consultancies. She is currently a director in the senior leadership team at Copper Consultancy, leading a team to deliver marketing, public affairs and stakeholder campaigns for the development and infrastructure sectors. She delivers campaigns that build understanding, acceptance and excitement around the world of infrastructure and development, communicating complex concepts, often in challenging political, social and environmental situations, to enable positive change and ground-breaking development.
She delivers proactive and forward-thinking communications and stakeholder engagement and her experience enables her to undertake research which continuously advances engagement techniques across the industry. This includes leading Copper's Attitudes programme, a series of research reports designed to help the industry to overcome potential challenges before they happen, and to meet the expectations of their customers.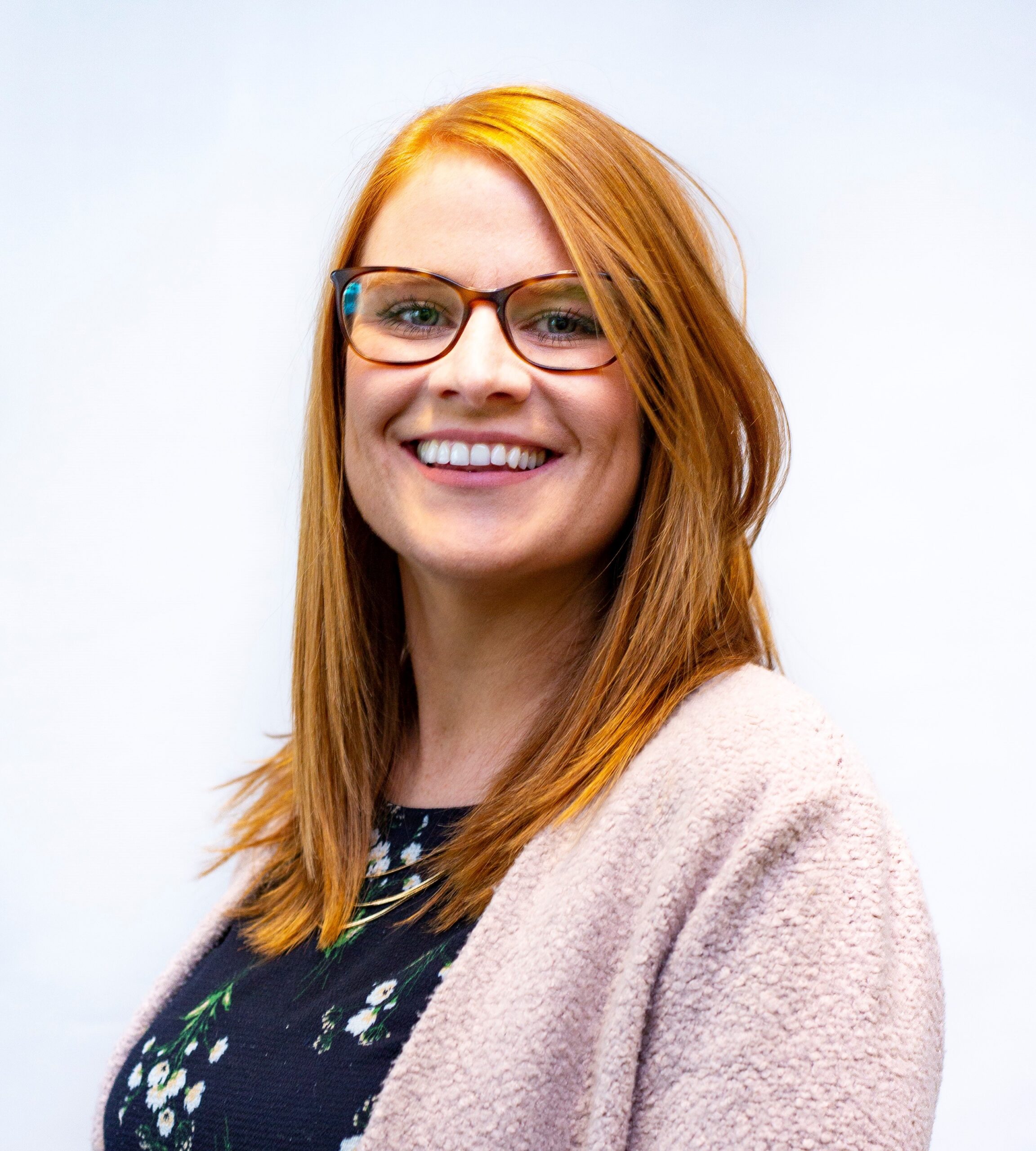 Elinor Dafydd
Freshwater
Elinor is the Director of Strategy and Innovation at national integrated communications agency, Freshwater.
Having worked in communications for more than 12 years, she has led high-impact campaigns and developed strategies that influence behaviours, enhance reputations, drive sales and challenge attitudes.
 Elinor has worked across a range of disciplines and headed up digital, design, content and strategic marketing teams to deliver results that matter to clients. She is passionate about combining creativity with insight, and using data to demonstrate impact. 
Elinor is a fluent Welsh speaker and mum of two.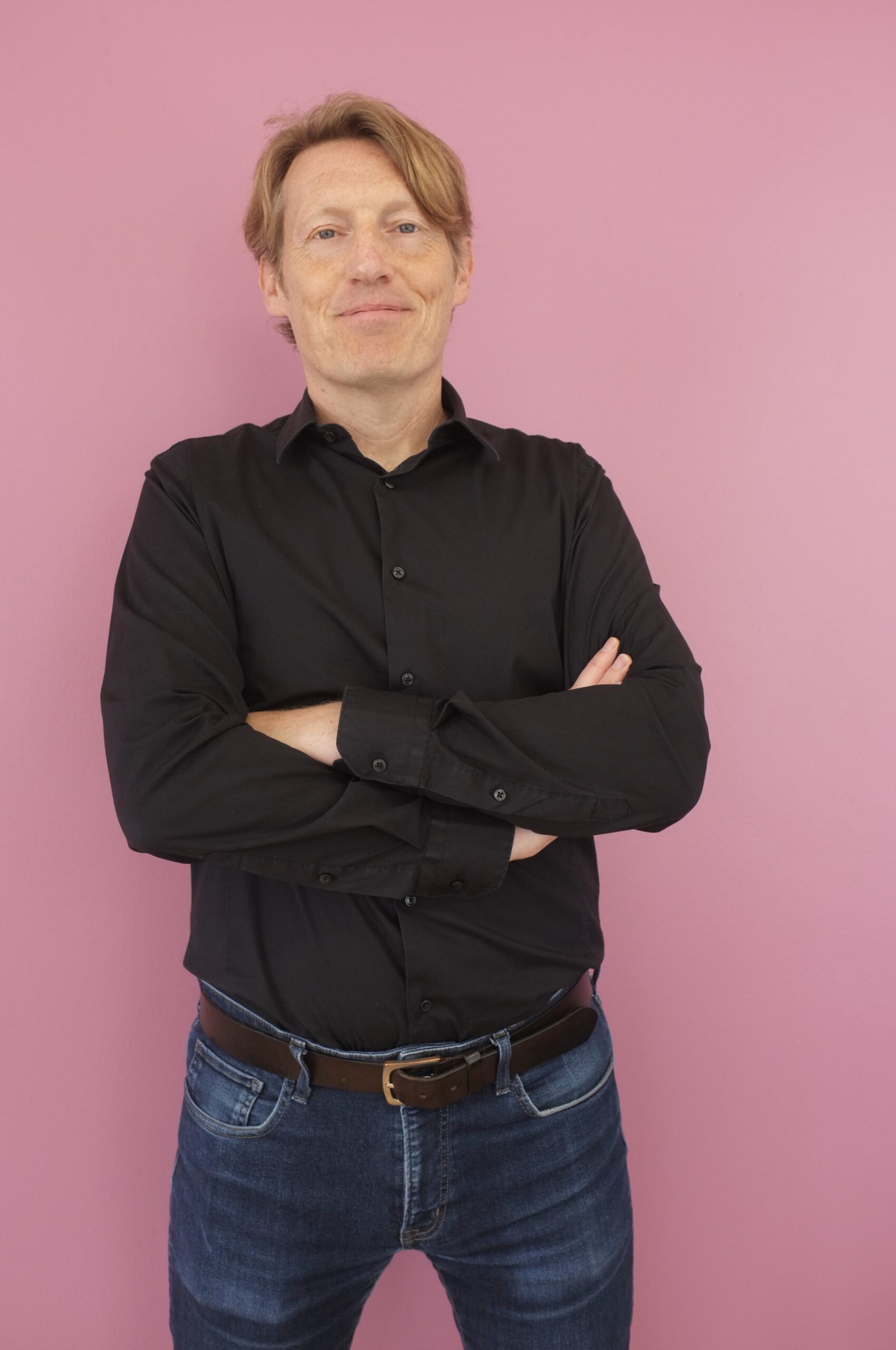 Paul Lucas
Fanclub
With over two decade's experience in delivering integrated, multi-channel award-winning campaigns, Paul overseas creative strategy at Fanclub and Humankind.
Previously a Director in the Brand team at Edelman and at consumer agency, Fever, his clients have included, Sony, PlayStation, Sky, First Direct, NOW TV, EE, Tesco and Heineken.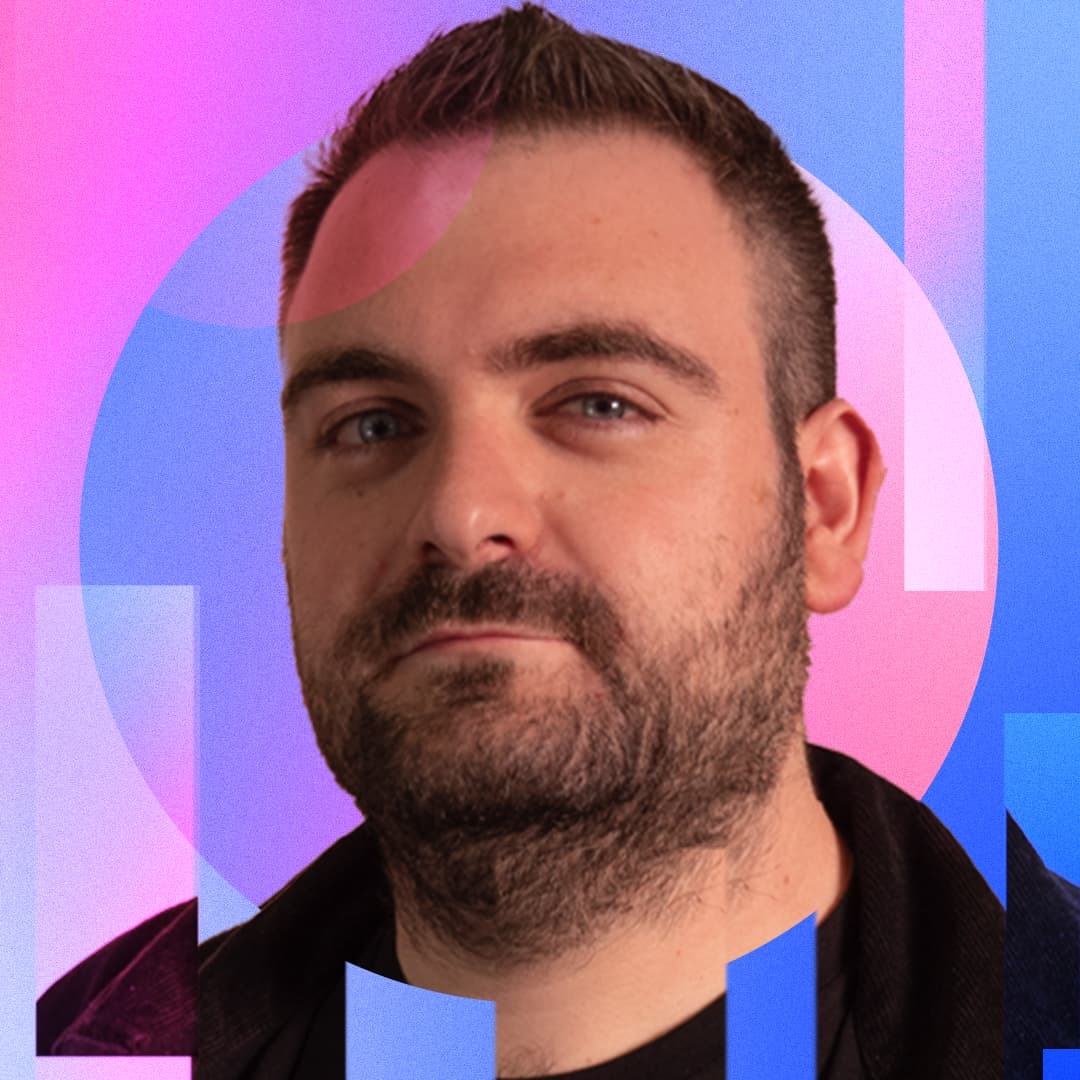 Stephen Kenwright
Rise at Seven
Stephen co-founded SEARCH-FIRST creative agency Rise at Seven in June 2019 and has grown it to 100 staff and £7m turnover in 2 years. He helped to grow Branded3 from a 33 person agency when he joined, into the 250 person £20m+ turnover Edit agency when he left. He co-founded SearchLeeds in 2016, which became the largest non-Brighton-based SEO conference in the UK within 3 years.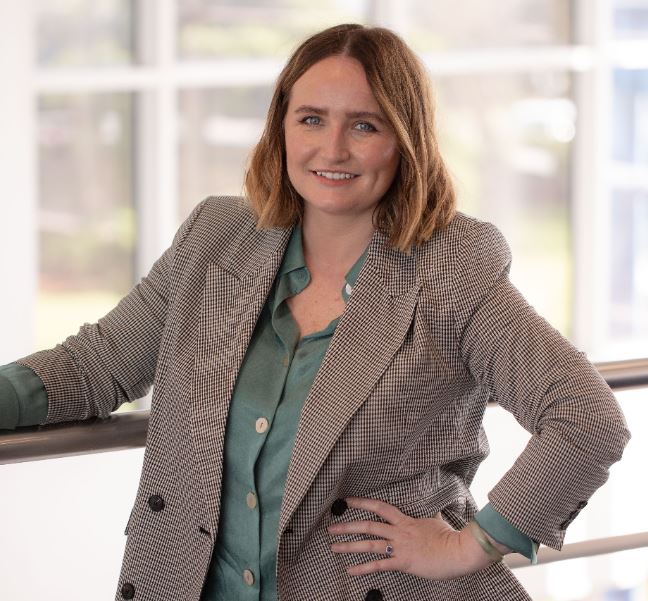 Lauren Archer
Lauren Archer is a freelance Strategic Brand Marketing, PR & Social Media Consultant based in Newcastle upon Tyne, with particular expertise in the digital industry, technology sector and with B2B organisations.  Lauren has over 13 years of experience working in senior communications roles and has previously been named one of the Top 50 Women in Digital under 30 by The Drum, and a Women in Marketing Awards finalist.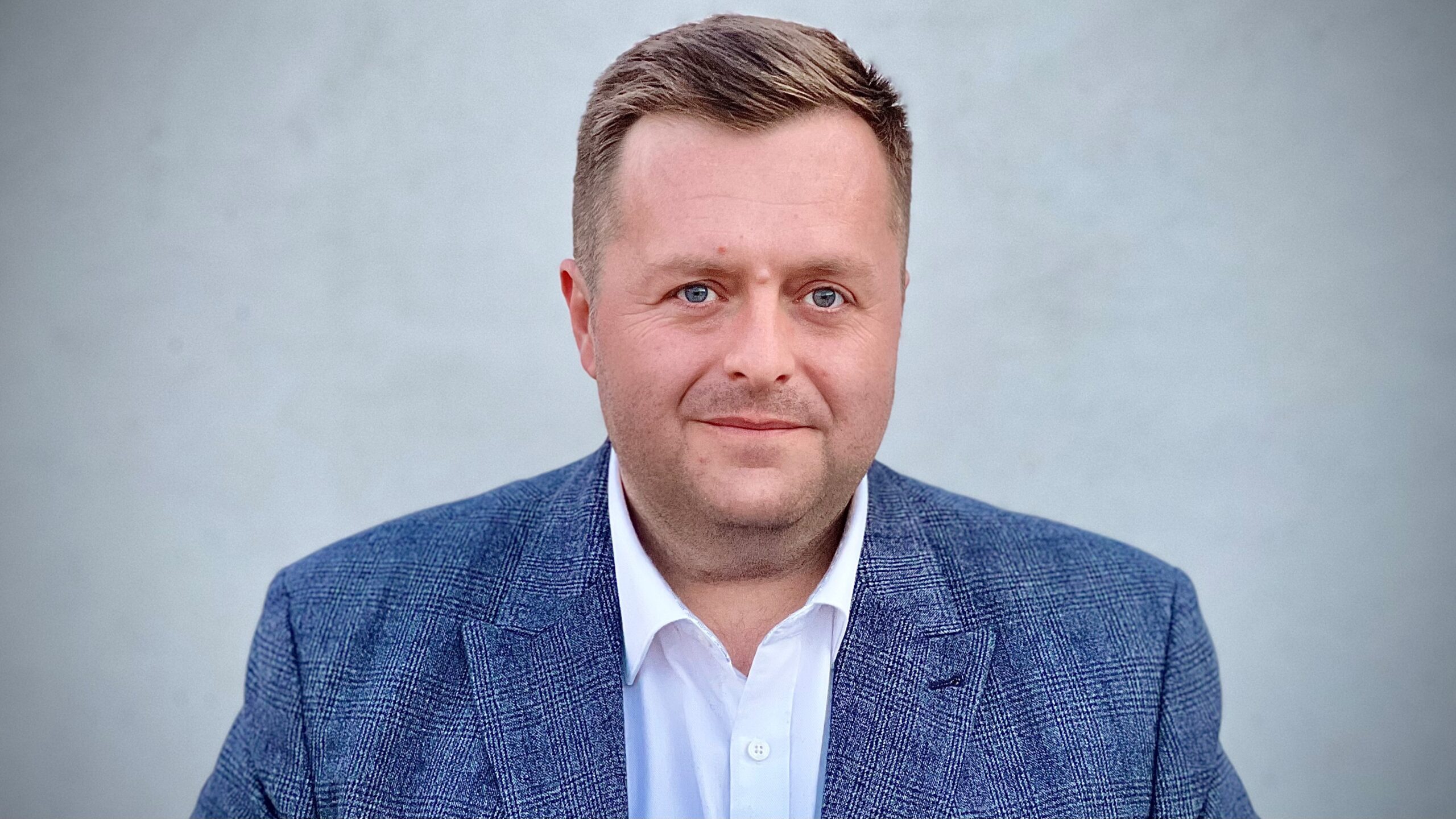 Gareth Davies
BBC
Gareth leads the Marketing and Audiences team in Wales and is focused on ensuring all audiences get more value from the BBC. This include making sure that audience insight and understanding is at the heart of content making and decision making, the development of brands and services in Wales, plus delivering high quality attention grabbing communications campaigns and creative work. Before Gareth joined the BBC in 2009 he worked in commercial radio.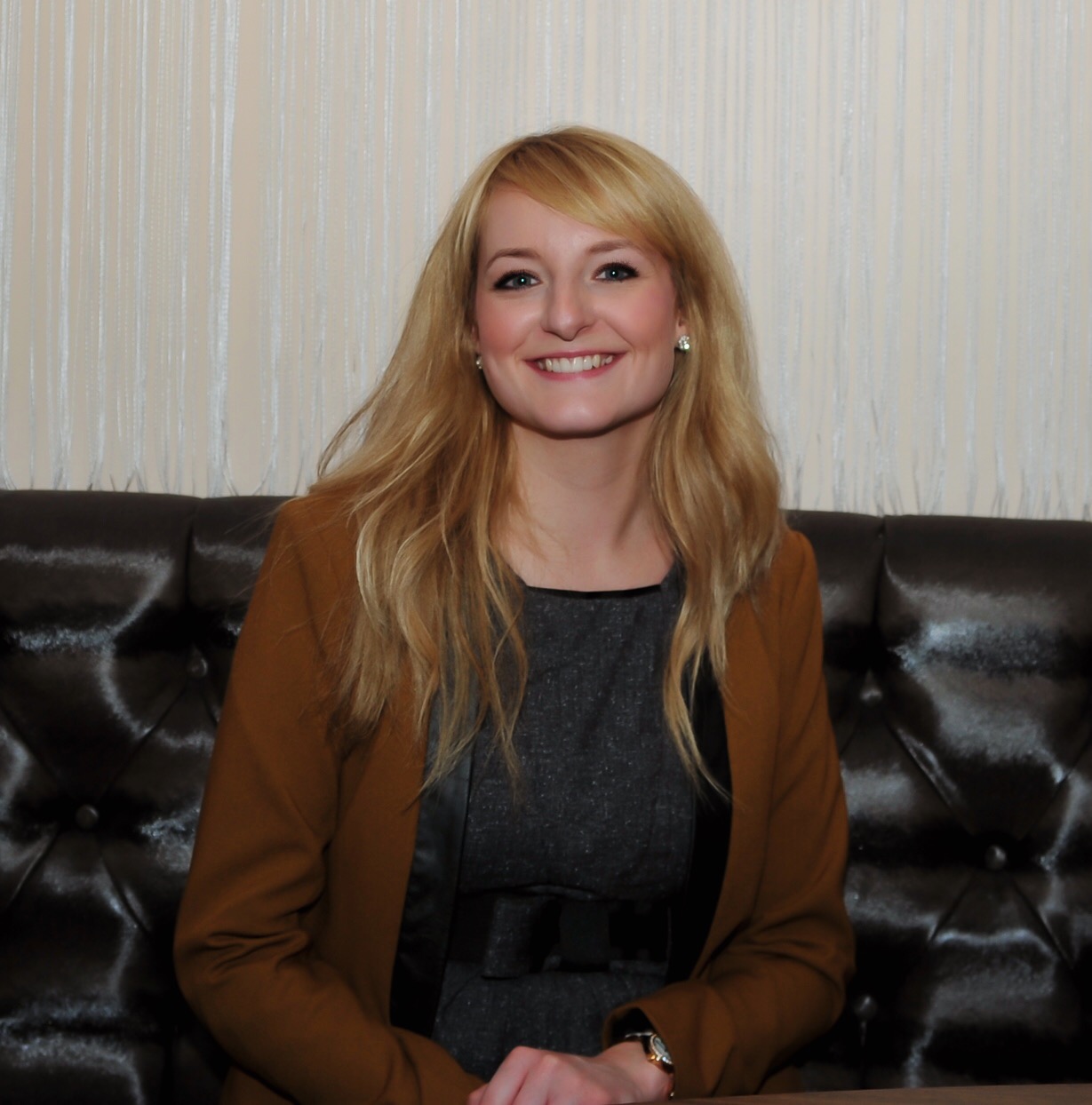 Becky Humphries
NEC Group
Beginning her career in the third sector, Becky worked for the national veterinary charity PDSA. Following this, she made the move into the world of live events with roles at the NEC Group – the UK's leading venue management business. In the last nine years, she has worked across a range of the Group's brands, including the NEC, Utilita Arena Birmingham and The Ticket Factory.
Since her appointment as Head of PR and Communications in February 2020, she has led crisis management and public affairs activity on behalf of the Group, whilst also engaging with its stakeholder community to achieve strong reputational benefit and commercial aspirations.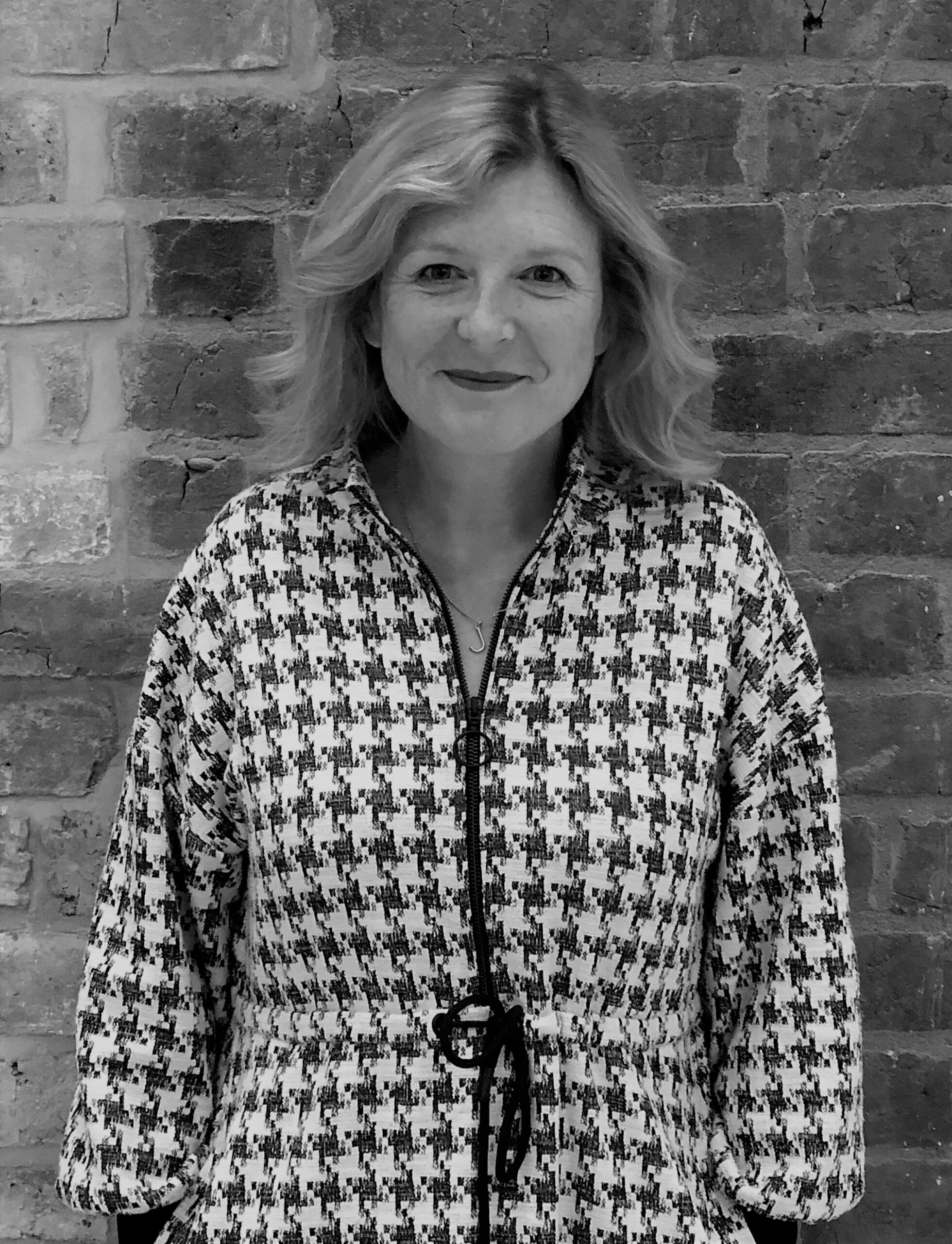 Jane Ainsworth
WPR Agency
Jane Ainsworth is managing director of WPR, an integrated consumer and B2B agency with a client roster including Greene King, Checkatrade, Warner Leisure Hotels and Volvo. A communications strategist with over 25 years' experience, Jane was named as one of the industry's most influential and respected leaders in the PRWeek UK Power Book 2021, and works across industries ranging from retail to hospitality.
Having joined WPR as a graduate, Jane rose rapidly through the ranks becoming managing director in 2007 before acquiring the agency in 2015. Her skill at shaping insight-led campaigns which drive real results for clients has led to WPR becoming one of the most award-winning agencies in the UK.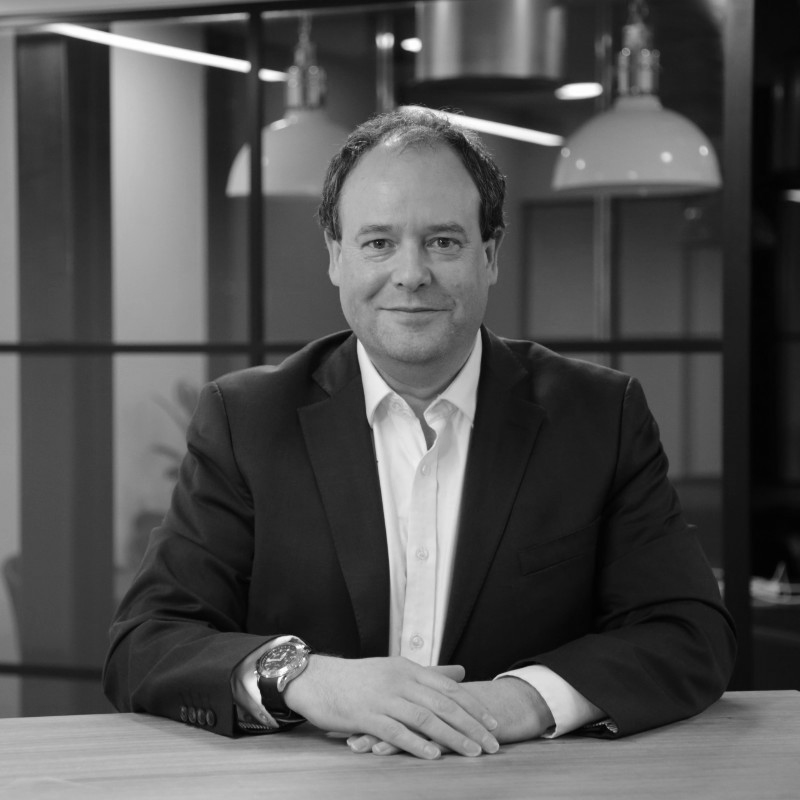 James Brown
wtv
James Brown is the CEO of wtv.
wtv. is a global hybrid and virtual event management business with operations in the United Kingdom, Europe, North America and Asia.
wtv.'s technology's rich interactive, immersive capabilities have the potential to significantly elevate the content, engagement and delivery of events, ranging anywhere in size from fast and frequent team meetings to town halls, AGMs and other large scale moments in time.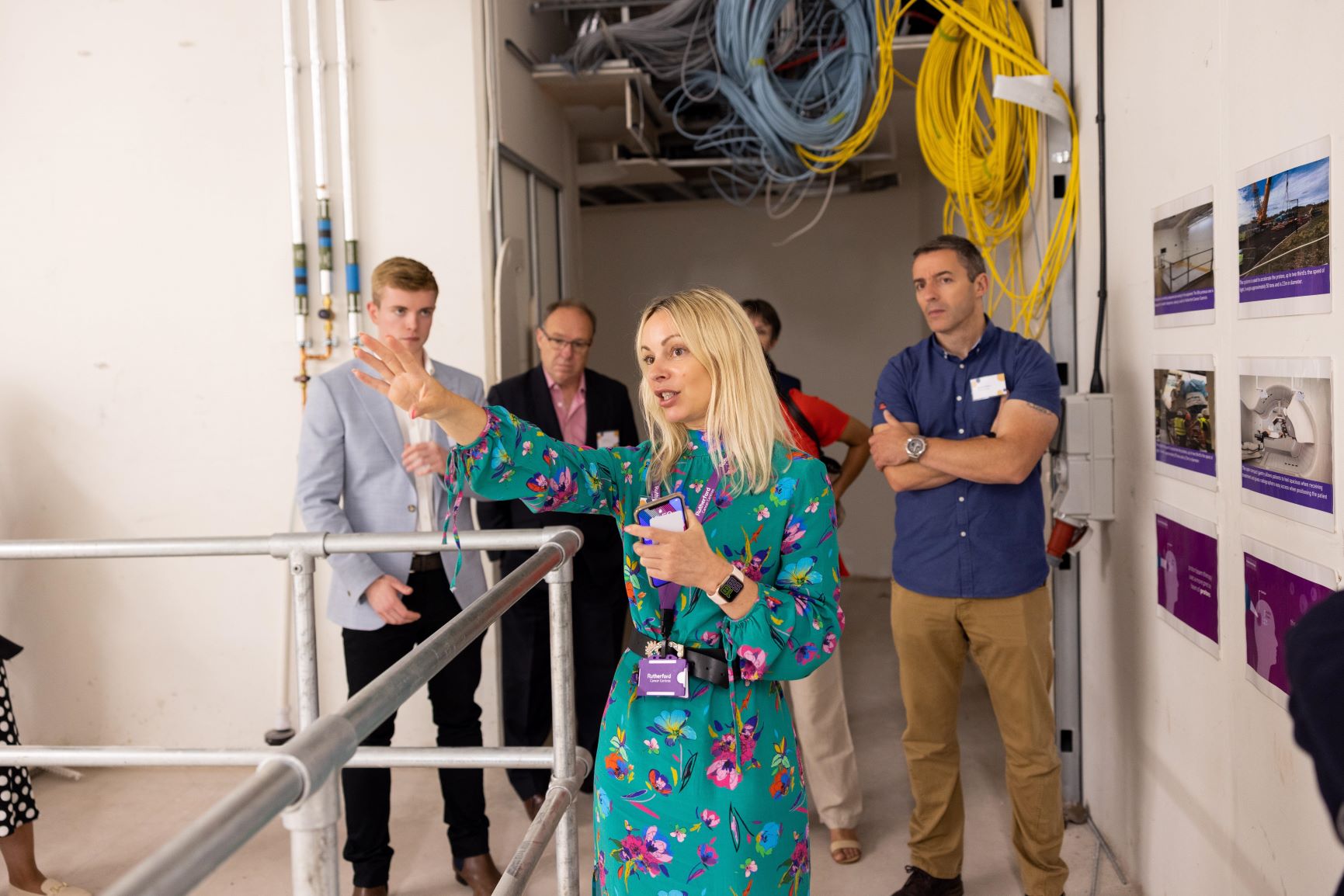 Jane Slinger-Brennan
Rutherford Health
Jane Slinger-Brennan is Head of Communications for Rutherford Health, the first healthcare company in the UK to invest and deliver Proton Beam Therapy for cancer patients.  She is also a member of Liverpool City Region's Health and Life Science Communications Board. In her spare time, Jane is a huge advocate of health and wellbeing and is a qualified yoga instructor.
Smyth Harper
Lancashire County Council
Over the past two decades Smyth Harper has held a range of high-profile communications roles across the public sector. He is currently head of communications at Lancashire County Council, one of the country's biggest local authorities. Outside of work he chairs LGBT Foundation, one of the UK's leading equalities charities.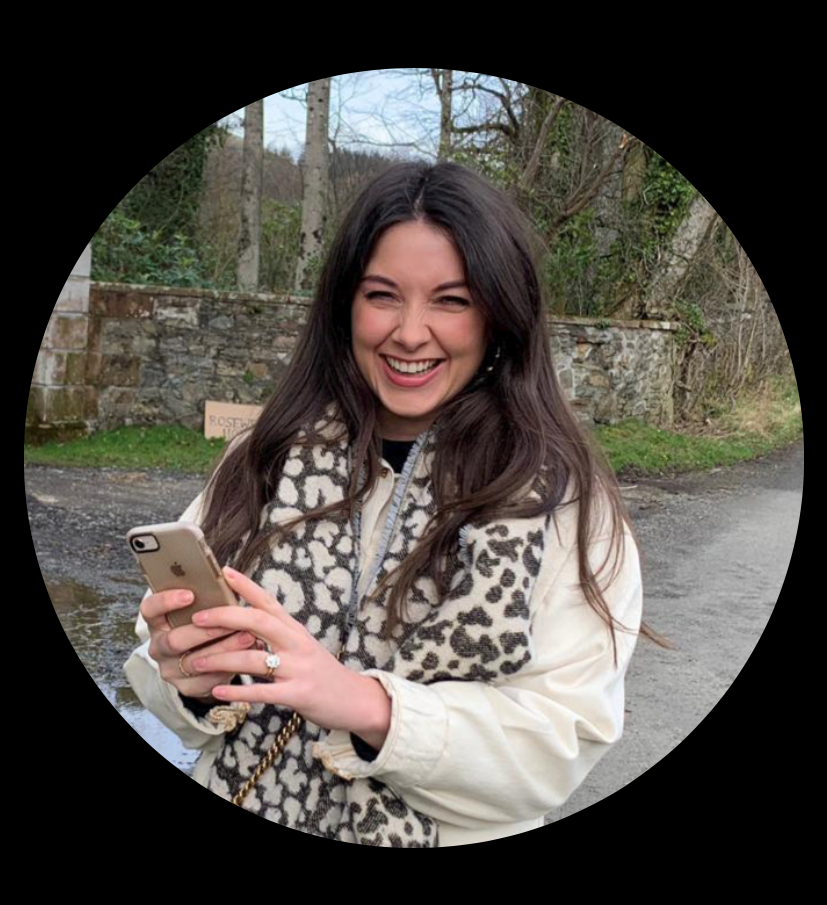 Emily Penkett
Co-op
Emily is the Corporate PR Lead for the Co-op and has a passion for creative storytelling and leading major integrated thought leadership campaigns.
Having worked in Communications for over ten years, Emily has led a number of award-winning campaigns that have pushed the boundaries to change consumer perceptions, enhance brand reputations and drive sales.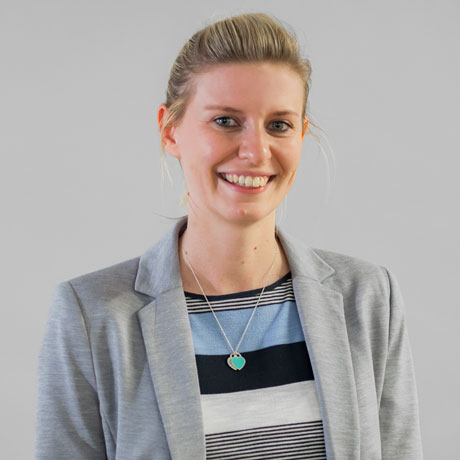 Katie Fincham
Sticky Eyes
Katie Fincham is Experience Content Director at performance marketing agency, Reprise. While managing a team of over 60 content and outreach specialists she's also responsible for the content marketing output for numerous multi-lingual, global brands including Adobe, Etihad, Hertz and Groupon.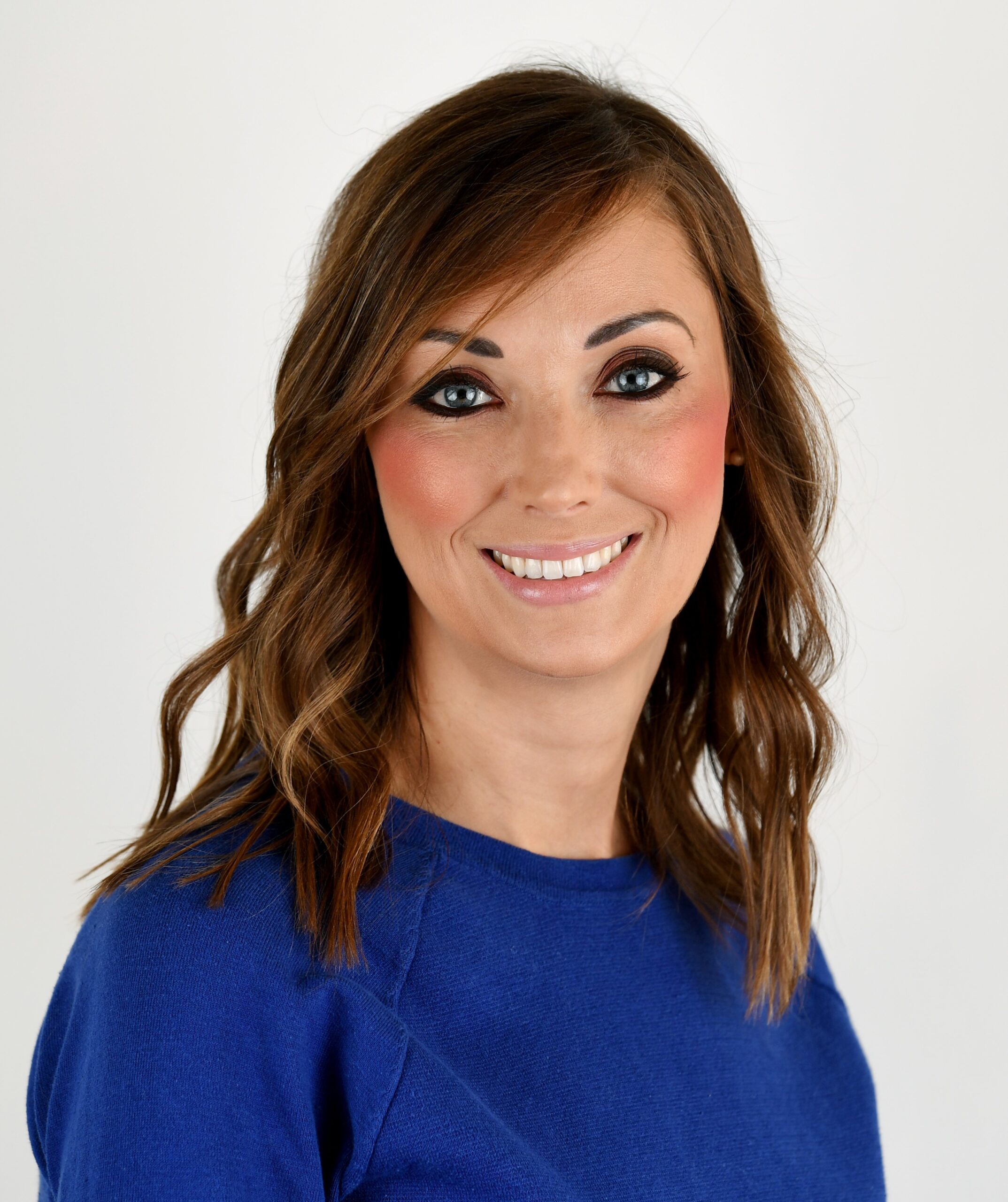 Katie Eborall
Grayling
Katie is a public relations and communications professional with more than 15 years' experience. Working across Corporate and Consumer PR, she is a specialist in Crisis & Issues Management and Strategic Comms. She has worked across sectors including Property, Retail, Transport, Food & Beverage and Manufacturing on multi-award winning campaigns.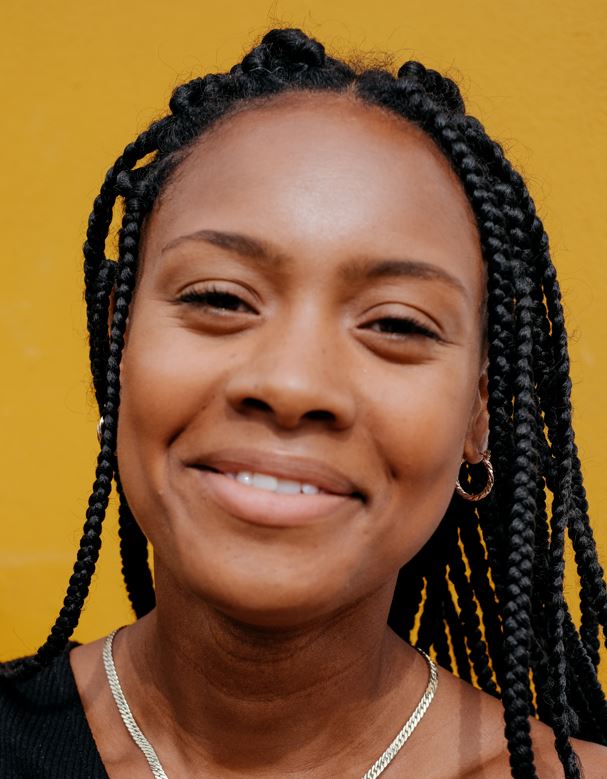 Rachel Allison
Axe & Saw
Tired of the PR industry, and desperate for a new era of coms, Rachel founded Axe & Saw a new purpose led agency, with diversity, inclusion and equity at its core.
With over 12 years' experience she has built a unique offering, merging brands with culture to produce fresh new perspective to the way things are done. As a result of this she's attracted likeminded leaders and brands willing to do the work and make a positive difference to society.
Axe & Saw are clear in their vision and values, building brands that will leave a legacy for future generations. By connecting brands with their current community and showing up in the spaces they engage with, it allows authentic storytelling to be central to each campaign.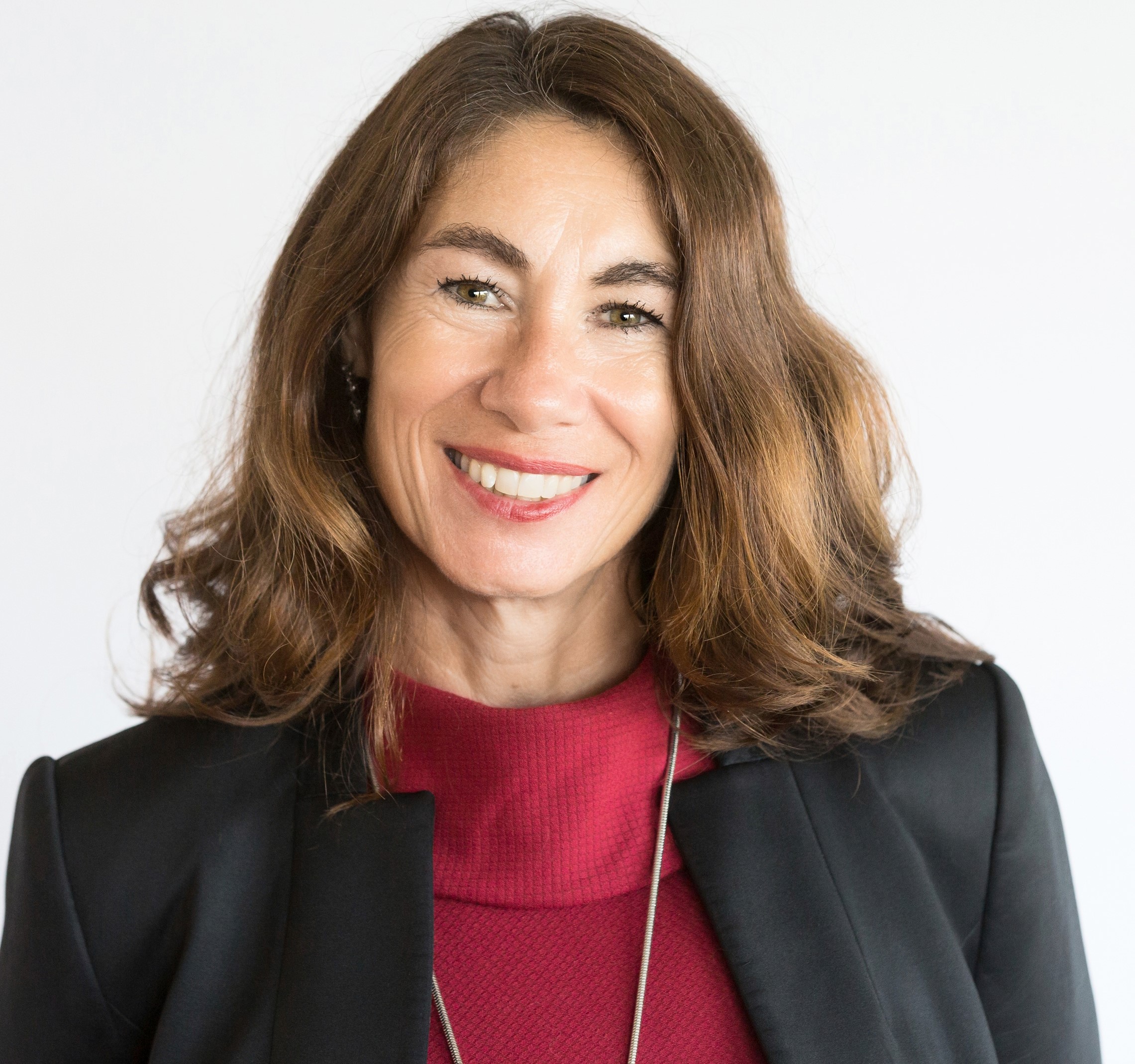 Debbie Staveley
bClear
Debbie Staveley is a PR professional specialising in financial services, property and construction.
In 2005, Debbie founded bClear Communications, now one of the most well-respected agencies in its specialist spheres. Helping clients to achieve their objectives, bClear is known for its strategic approach, achieving results and generating extensive media coverage.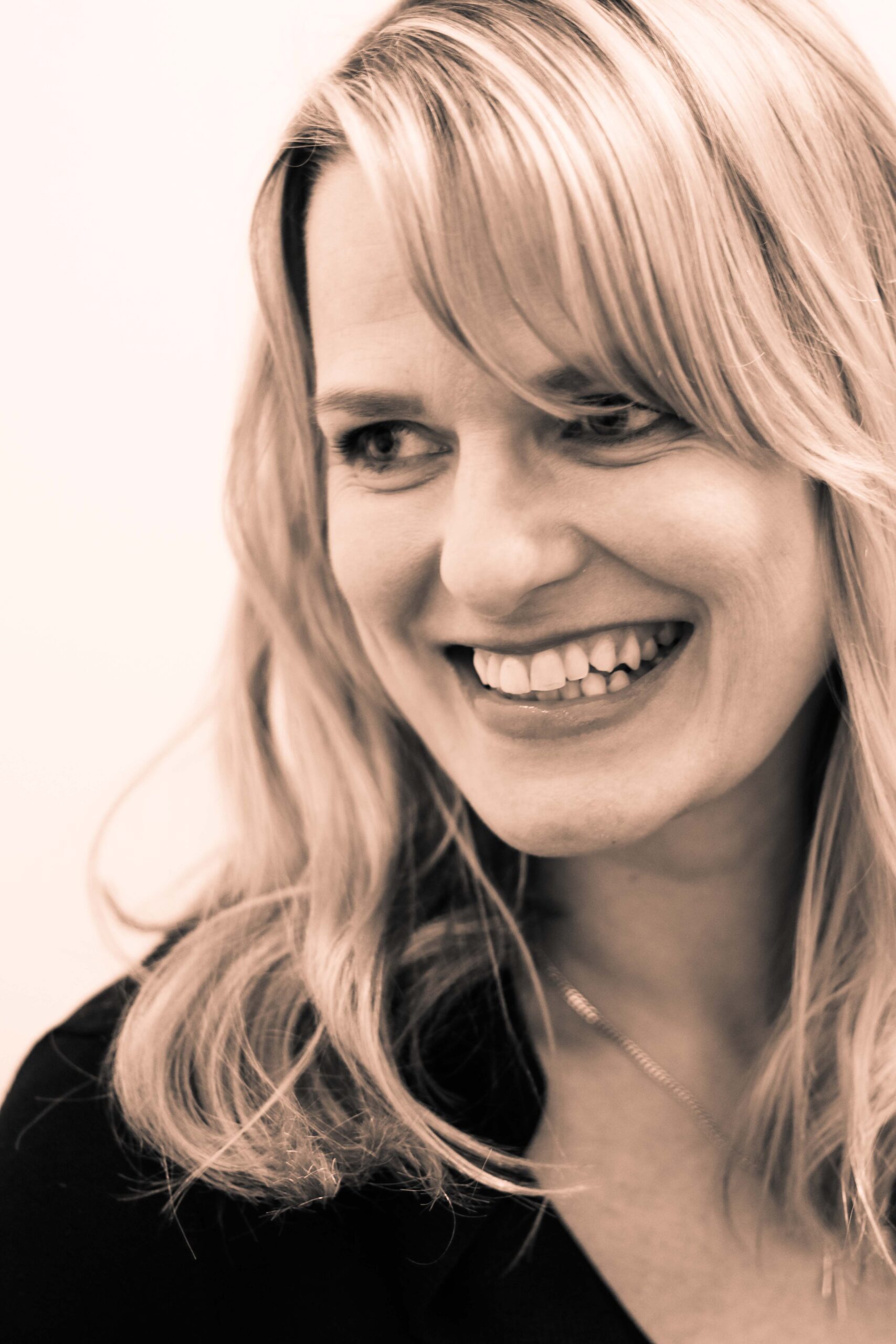 Kelly Pepworth
Speed Communications
Kelly is Managing Director of award-winning agency Speed. Redefining PR in an age of earned reputation and earned trust, Speed is the largest PR agency in the South West helping its clients build brands and reputations, drive growth and inspire and engage.
An experienced communications specialist with over two decades of experience, she has worked across a myriad of sectors with market leaders and challenger brands from Grant Thornton, Virgin Media and Barclaycard to Nestlé, D S Smith, RAC and Aviva.
Her specialist skills include strategic communication consultancy, issues-based PR, ESG comms, influencer and stakeholder engagement, industry thought leadership and multi-channel content strategies. Kelly is passionate about the power of PR to connect people and effect positive change.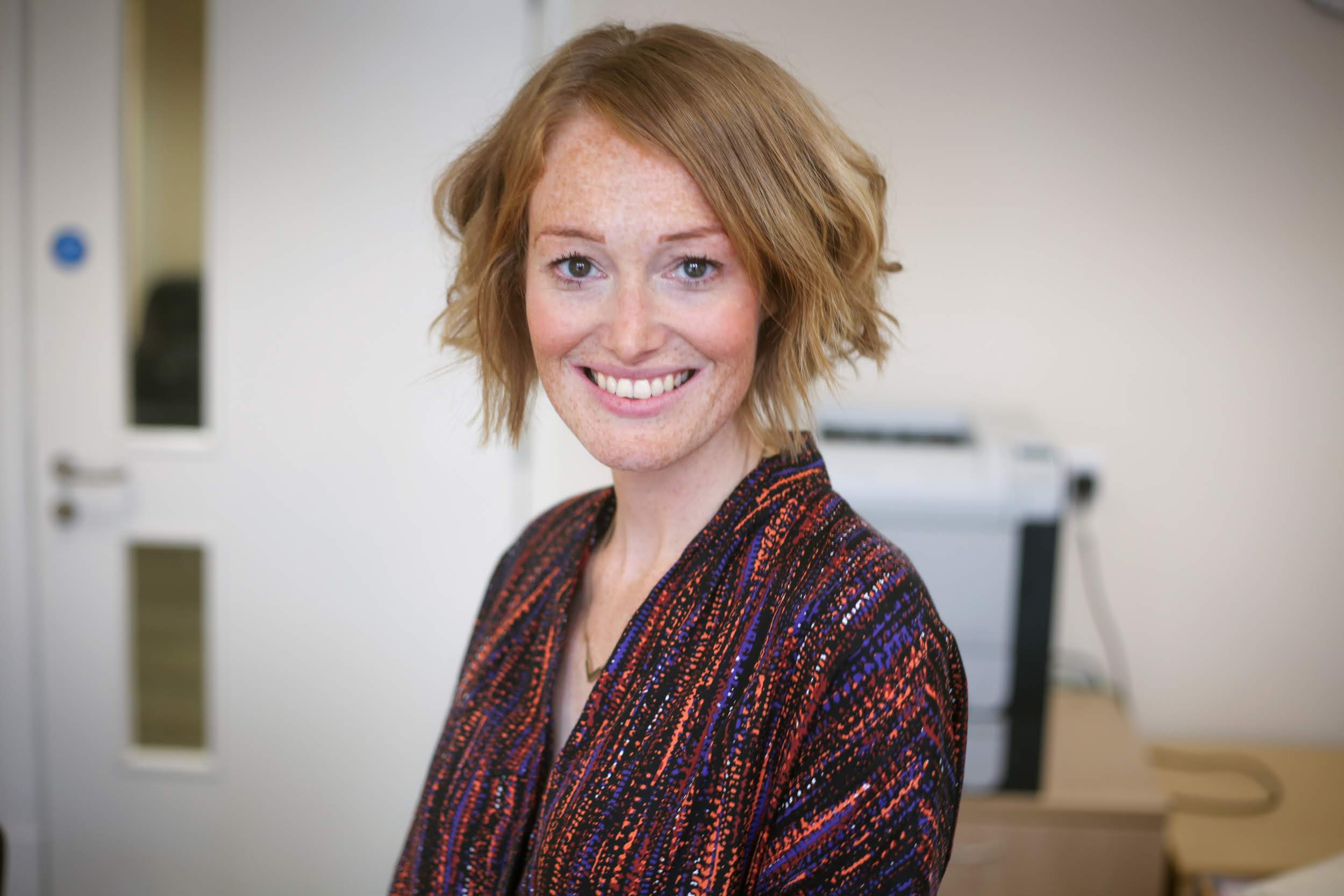 Julie Longton
Grasshopper Communications
Julie is Associate Director at Welsh communications agency, Grasshopper, a specialist consultancy with expertise in energy, infrastructure, environment and sustainability sectors. Julie heads up the PR and Campaigns team, developing and driving forward its campaigns, media relations and creative content offer.
Julie is a senior communications professional with 15 years' experience in not-for-profit,  healthcare and retail.  She began her career as a media volunteer for humanitarian aid charity CAFOD and then moved to PR agency, working on education campaigns for a number of public sector accounts, including the National Apprenticeship Service.  For eight years, she worked for healthcare leader Walgreens Boots Alliance (Boots), leading integrated communications campaigns to support the company's mission, including charity partnerships, corporate communications and CSR campaigns.
Julie is currently a trustee of Shared Lives South West, a charity that supports adults with learning disabilities and mental health issues.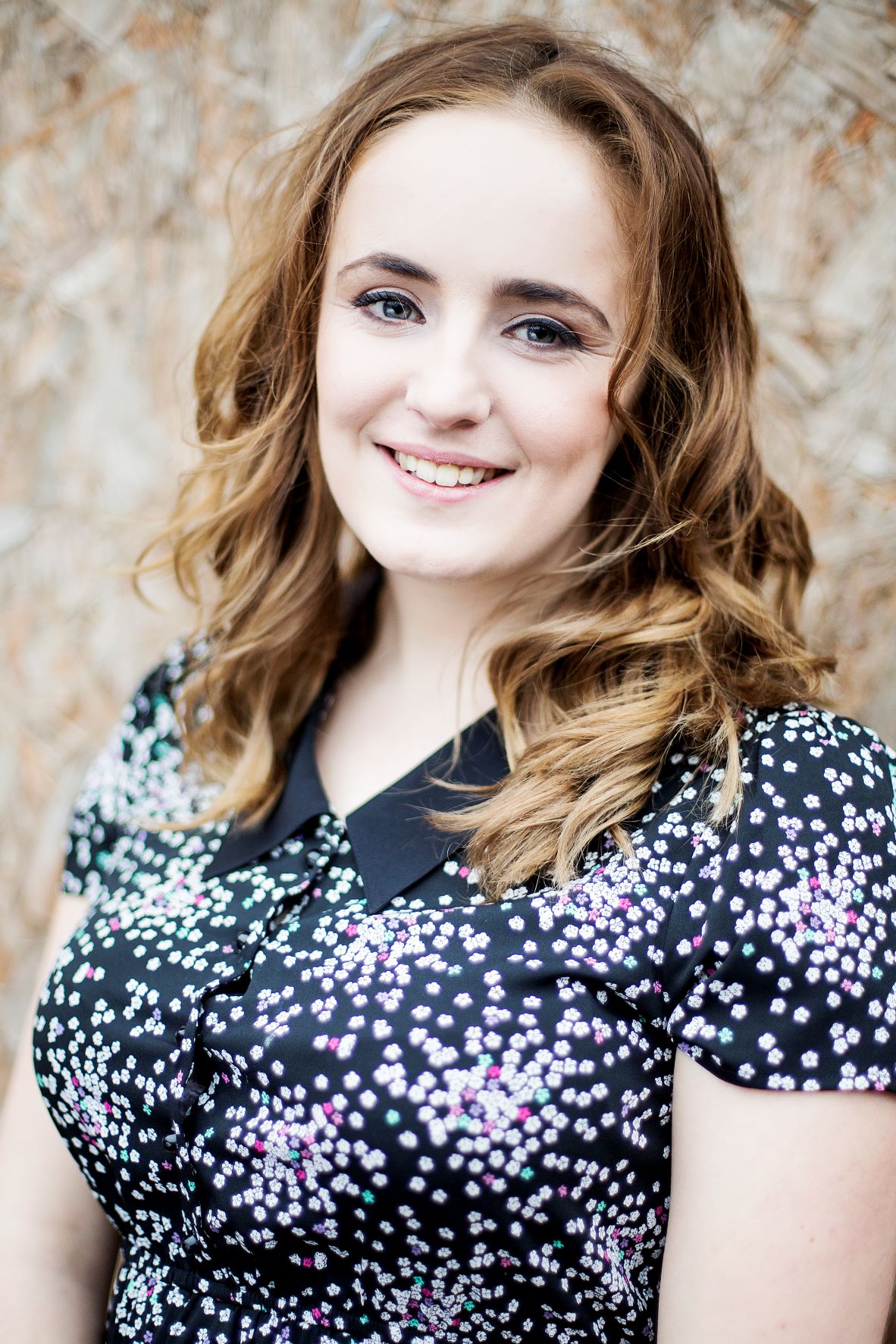 Gemma Bend
3manfactory
Marketing Lead at 3manfactory, a rev ops and brand agency in Preston, Gemma has spent the last decade creating and delivering compelling strategic marketing, social and comms campaigns for public and private sector clients across hospitality, leisure, education and inward investment. Gemma specialises in community management and social media marketing.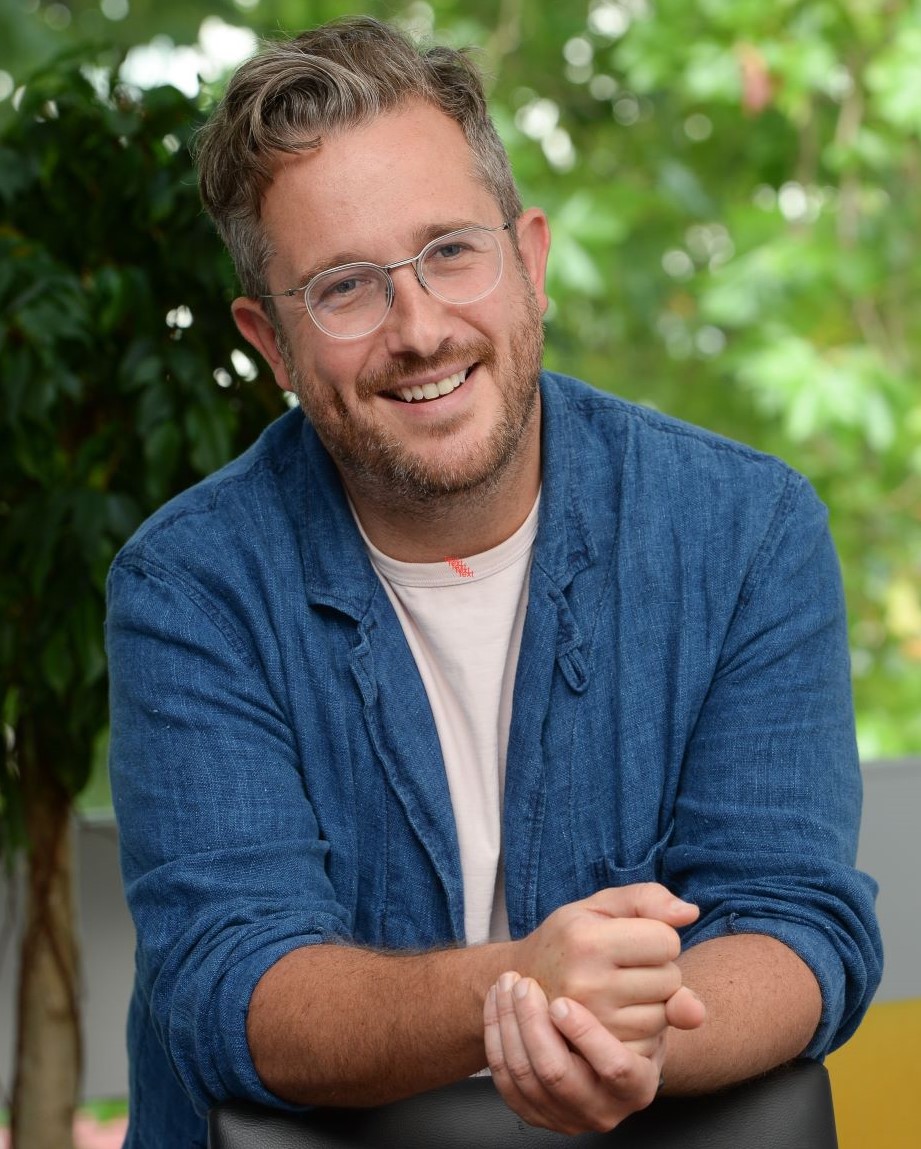 James Crawford
PR Agency One
James founded PR Agency One, which since its launch in 2012 has put measurement at the heart of what it does. PR Agency One's proprietary evaluation system OneEval predates the AMEC framework and has since been developed into three distinct products that focus on three areas Commercial, Reputation and Brand.
His personal interest is in commercial attribution. James is an expert in Google Analytics and tracking commercial outcomes.  He saw AMEC develop the framework and instantly recognised the approach, as in many ways it mirrored his own products in OneEval. PR Agency One adopted the language of the framework into the product and pushed forward with the development of the three products as wanting to remain ahead what is seen as the minimum standard that the industry should operate at.
You can find out more about this offering here. James wants the rest of the industry to do the same and try and push the envelope – be they the smallest freelancers and independent agencies, or the biggest global network groups.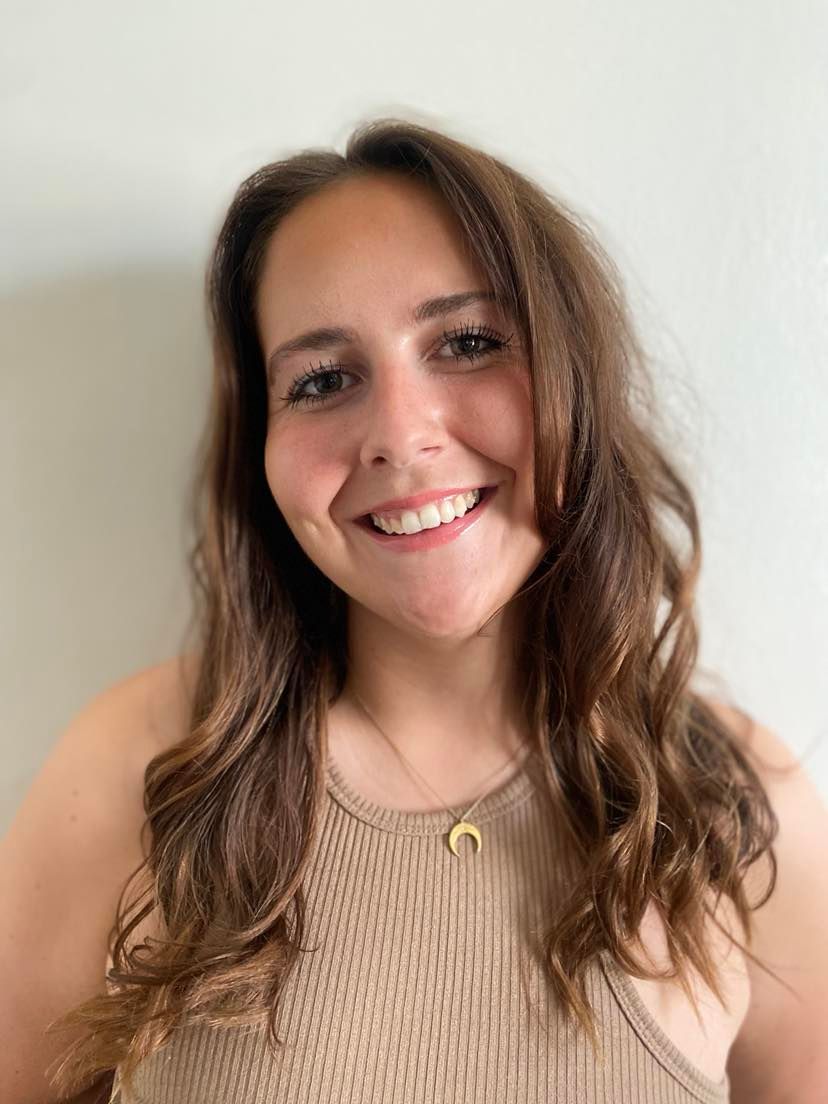 Hannah Fisher
Big Partnership
With more than six years of agency experience, Hannah currently works with a range of clients in the housebuilder, construction, property and financial services sectors. She also sits as co-chair on the PRCA Scotland NextGen committee, helping students and junior-mid level professionals develop their skillset through a range of events and networking opportunities.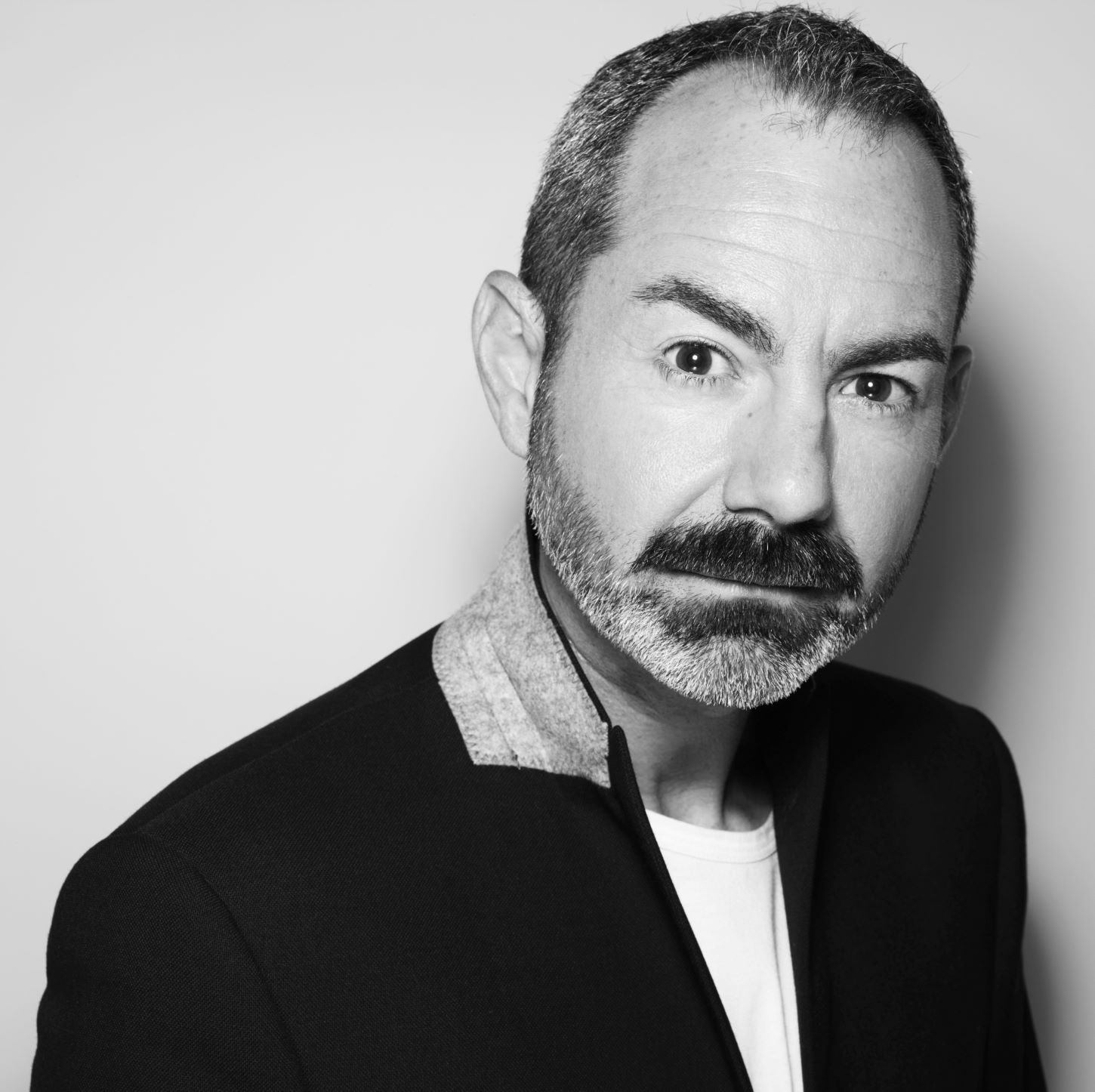 David Wiles
Good Relations
David is the joint lead of the Consumer practice at Good Relations, part of the VCCP Partnership and has worked in consumer PR for the last 20 years.
David is passionate about earned media's power to lead integrated campaigns that drive real change and has worked in-house and agency side in both creative and leadership roles. Over the years he's worked on an eclectic mix of iconic brands including Coca-Cola, Harley Davidson, Lidl, Nike and PlayStation as well as working across the Unilever portfolio.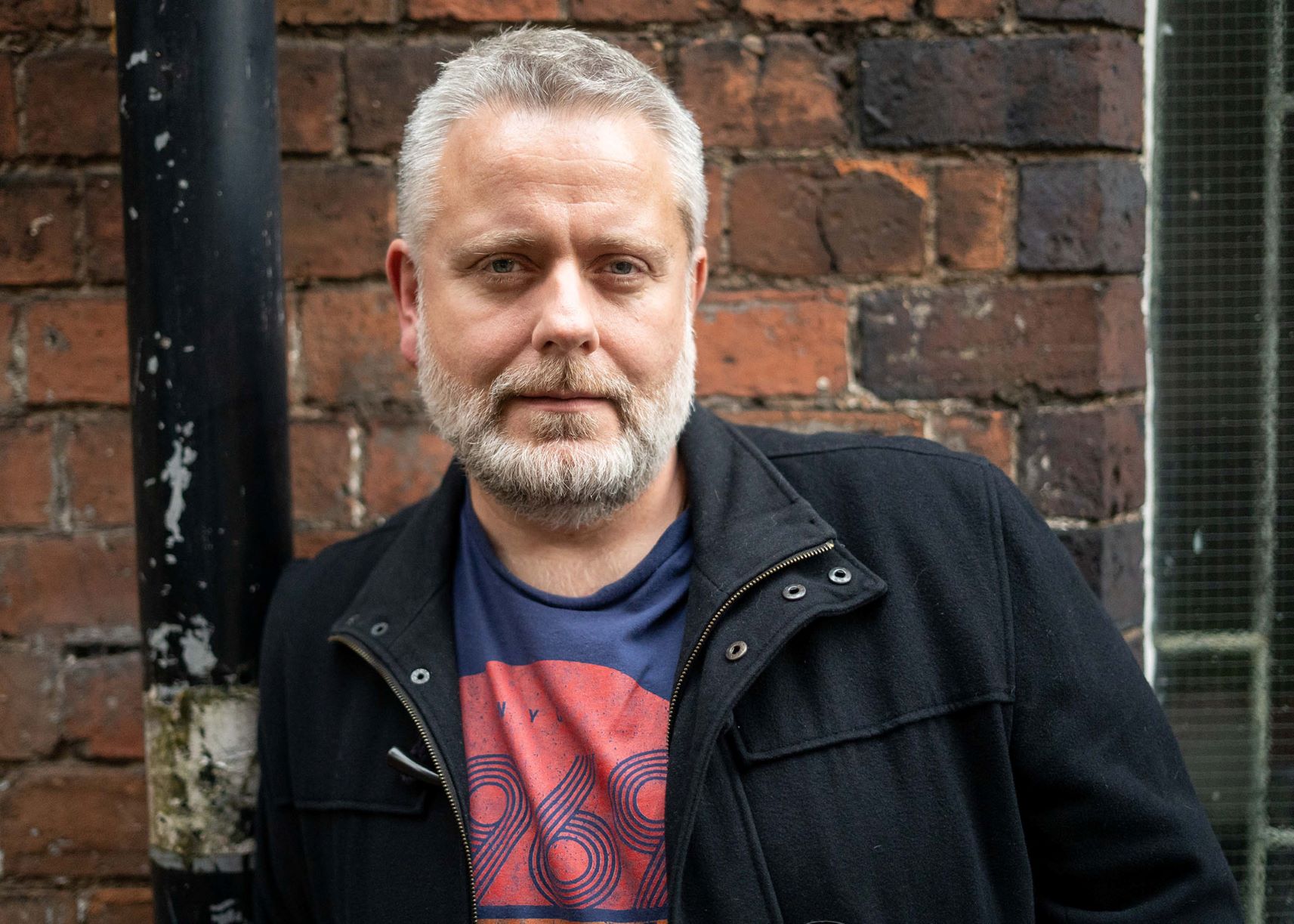 Richard Stone
Stone Junction
Richard is the founder of Stone Junction, a STEM PR agency based in Stafford, Munich and Romania, and working internationally. The company handles the PR for 53 businesses, based in dozens of countries around the world and has won 40 awards for that work since 2015, including six in 2022.
Since 2018 Stone Junction has been the CIPR or PRCA outstanding consultancy in the Midlands six times, having grown at a year-on-year rate of forty-three per cent for more than a decade. In fact, the company is growing so fast, and doing so much cool stuff, that PR Week named it as an agency to watch in its 2018, and top 50 tech and top 150 overall agency in every year since.
Richard is a chartered PR practitioner, former chair of the CIPR in the Midlands and in 2019, was named in the CIPR's '70 at 70′ list of the UK's most influential public relations practitioners. In 2021, Propel listed him in its 100 most influential tech PR people in the world.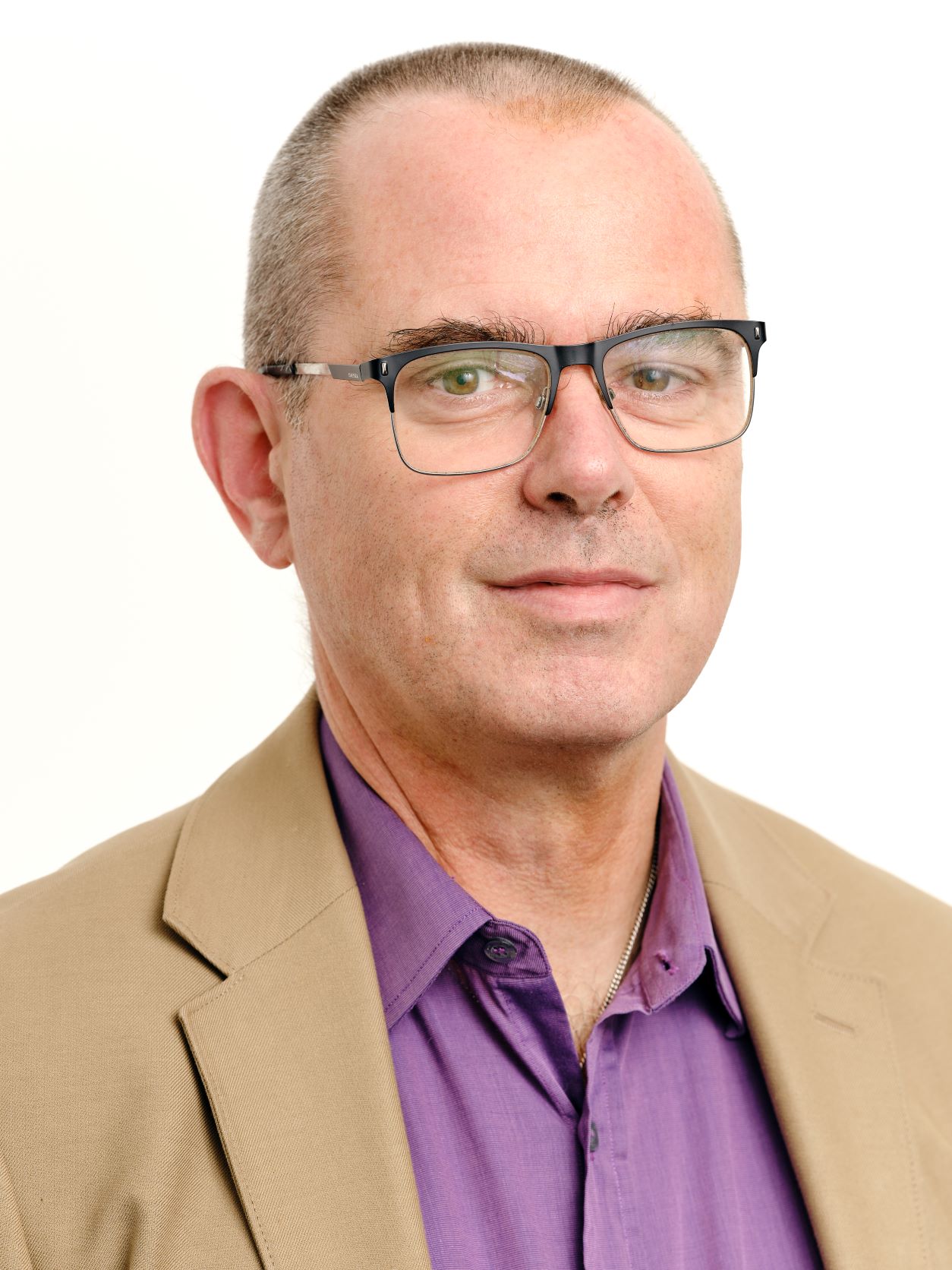 Alexander Clelland
Houston
Alexander has nearly 20 years' communications experience across both in-house and consultancy roles, with a specialist focus on financial services through roles at RBC, Macquarie and Fitch Ratings. His consultancy experience also spans multiple sectors, including technology, healthcare and media. Developing strategic content-led marketing communications campaigns for clients, Alexander leads Houston teams in designing programmes that meet clients' commercial objectives through building compelling corporate narratives. Prior to corporate communications, Alexander's careers included five years as a journalist and previously working as a social worker in mental health and criminal justice.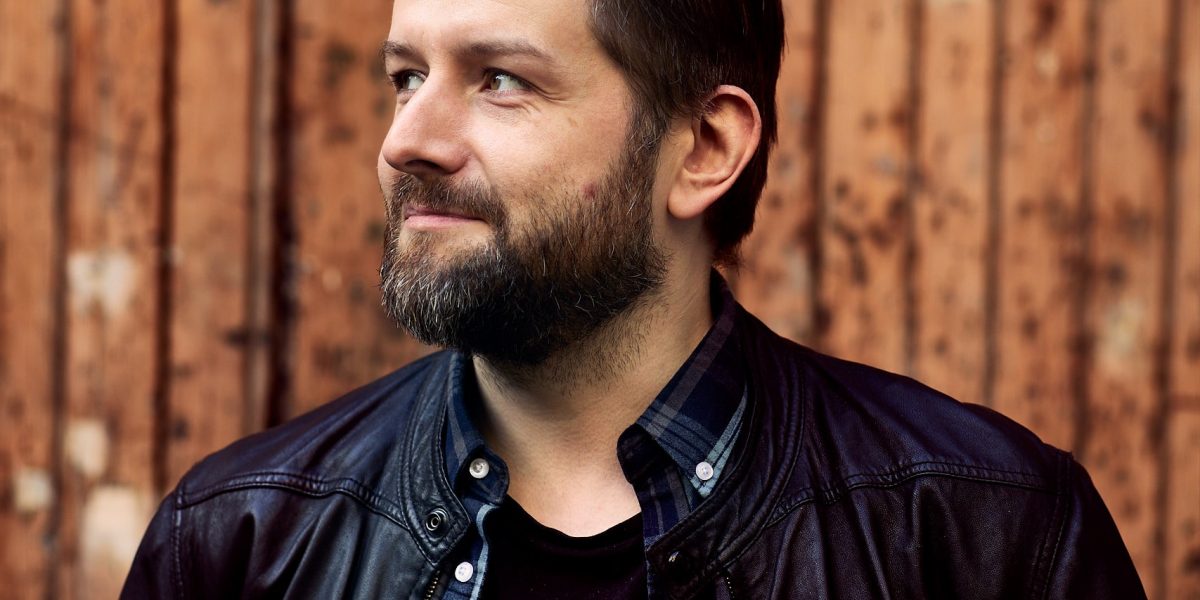 Thom Watt
Spey
Thom heads up digital for SPEY and is co-chair of the PRCA in Scotland. He has over 20 years of experience in PR and marketing, particularly online, working with Weber Shandwick, STV and 118118."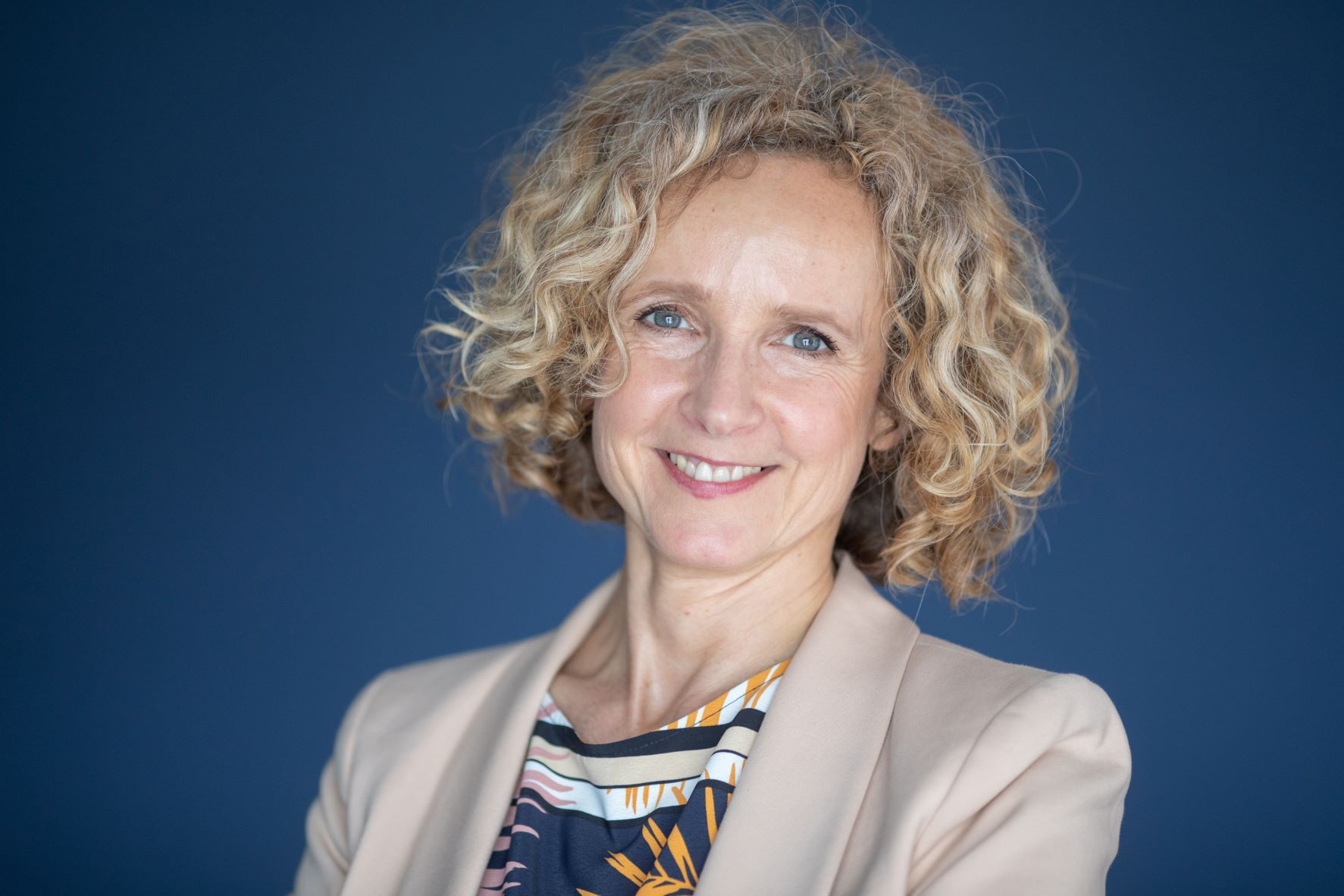 Charlene Sweeney
Big Partnership
A former senior journalist, Charlene Sweeney is media relations director at BIG Partnership and has more than 25 years' experience of communications. Since joining BIG a decade ago, she has focused on delivering strategic and award-winning campaigns for a range of corporate and consumer clients.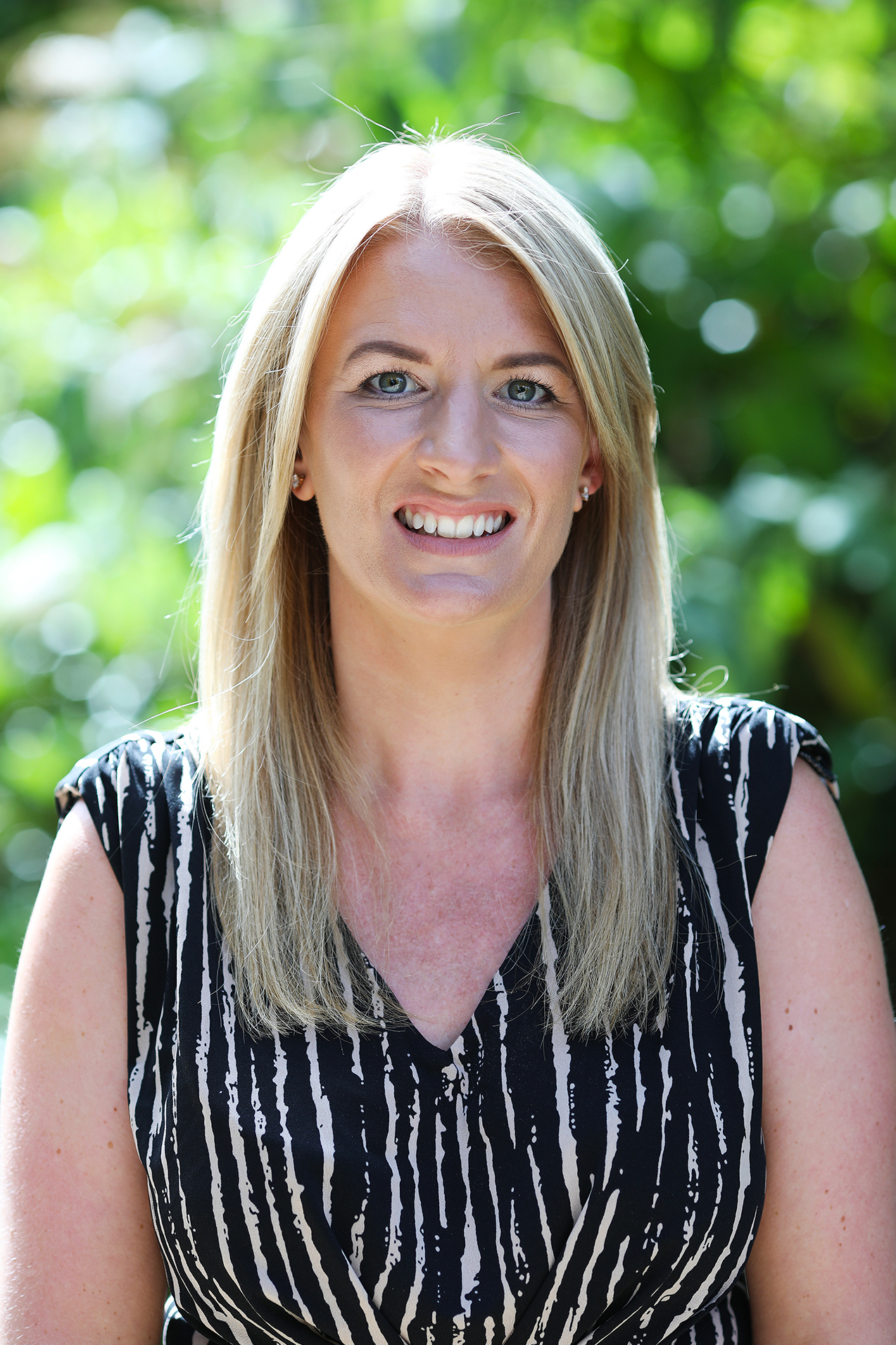 Kate O'Sullivan
ADPR
As Managing Director and Owner of ADPR, Kate ensures the smooth day-to-day running of ADPR, its impressive portfolio of clients and team of talented staff. Kate is passionate about helping businesses to grow and succeed through the power of communications.
With over 15 years experience, Kate has worked alongside many different companies ranging from global organisations through to SMEs and start-ups. Kate's experience has immersed her in a wide range of sectors including travel & tourism, health & fitness, marine, retail, professional services, defence and food & drink. She takes a strategic approach to marketing and PR, ensuring that activity is aligned to help clients reach their goals.
Kate is a firm believer in good leadership and people development and works closely with her team, supporting them to develop their own skill sets and professional interests.
Under Kate's ownership, ADPR has won multiple industry awards including Outstanding Small PR Consultancy, Best Consumer Relations Campaign, Best Arts, Culture or Sports Campaign and Best Apprenticeship Employer. She was also named in South West Business Insider's prestigious 42 Under 42 feature showcasing the region's top business leaders and entrepreneurs under 42 years of age.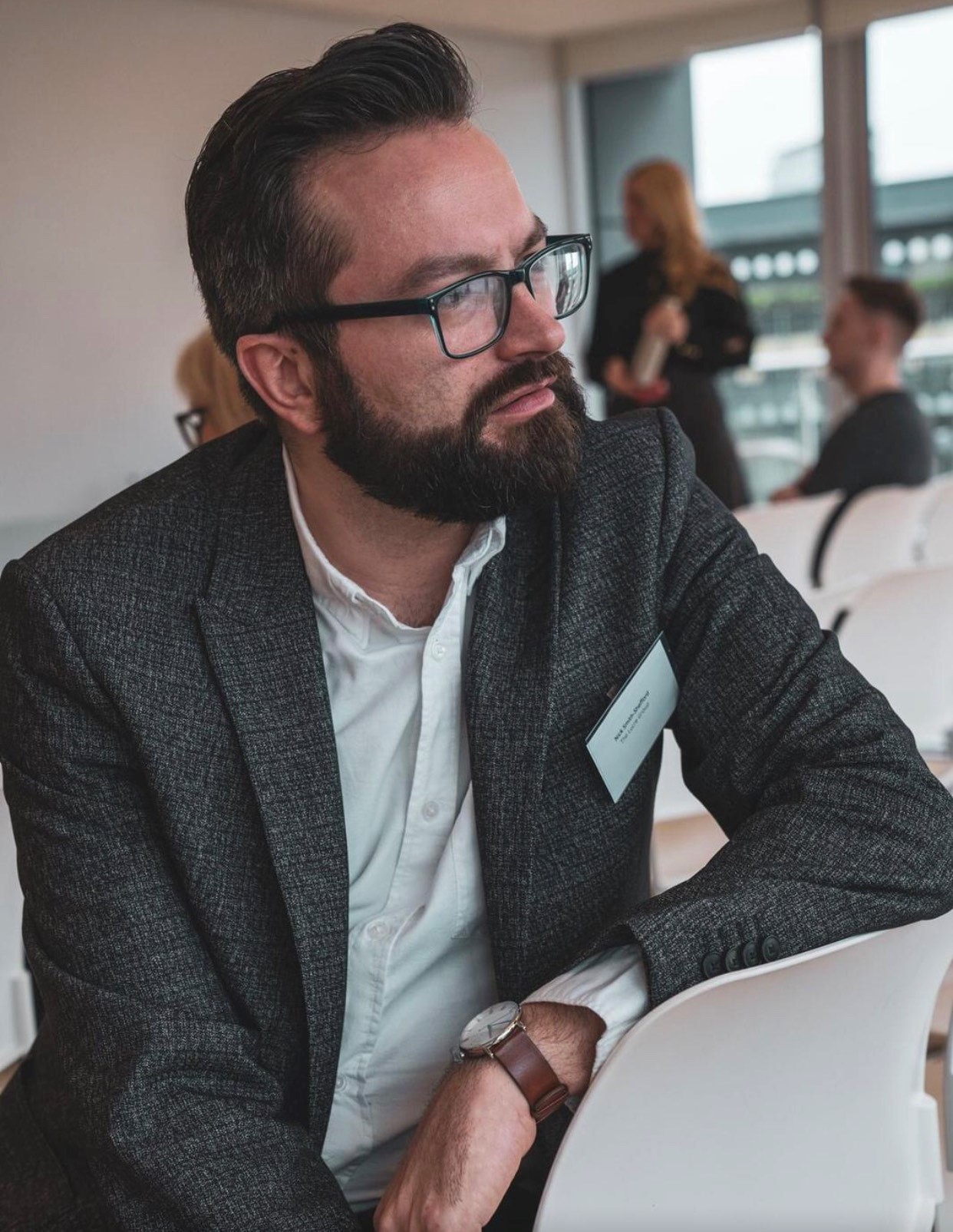 Nick SMith-Shefford
Lucre
Nick Smith-Shefford is the Business Development Director at Lucre, joining the PR, social and creative content agency over 10 years ago. His role has spanned retained client work and developing and running its inhouse sales and marketing division. Nick has extensive knowledge of producing successful strategic campaigns spanning consumer and corporate sectors, working with brands such as Jet2.com, Pizza Express, Bic, Stonegate Pub Company, Kettle Chips and Bosch.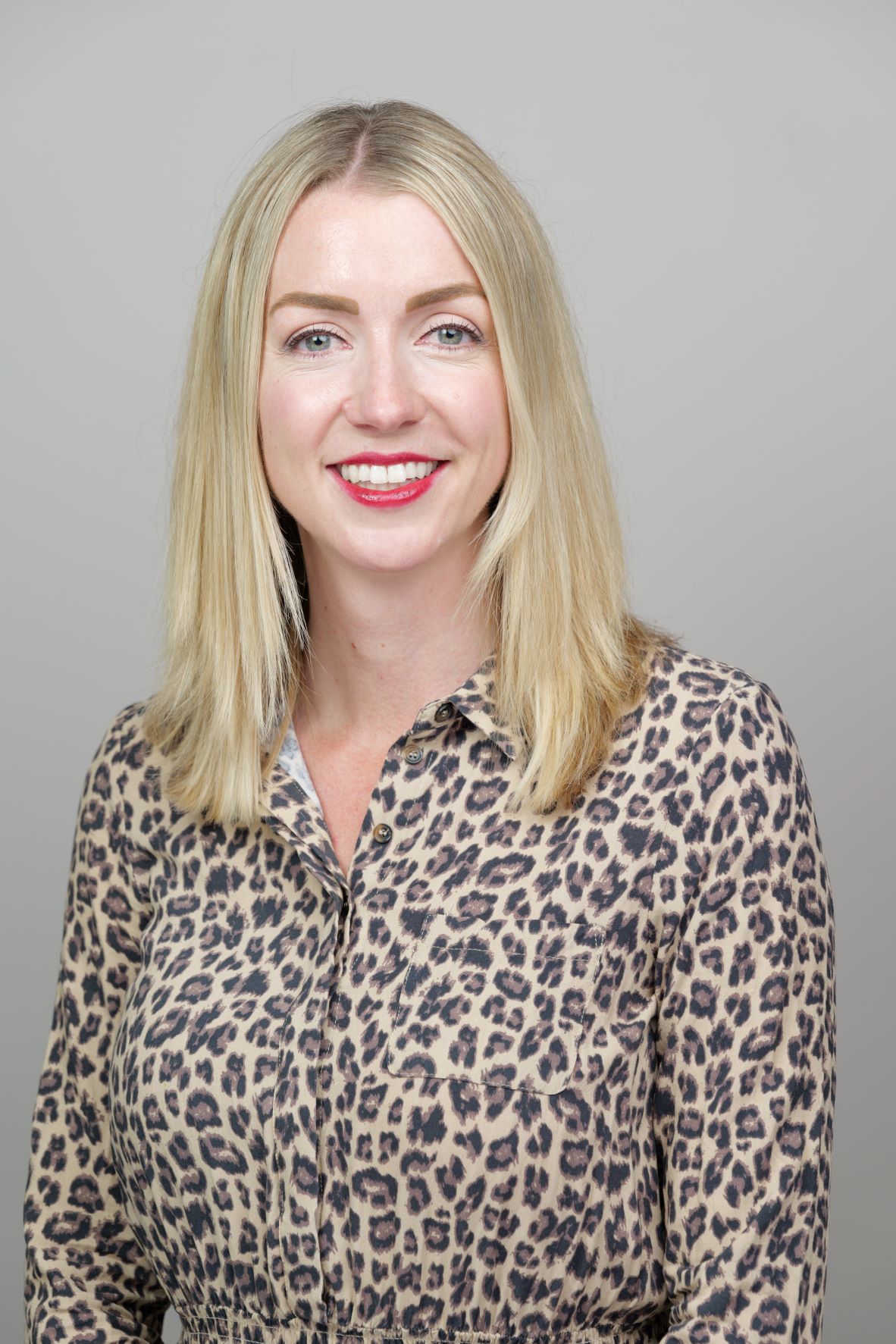 Nikki Davies
MPC
Nikki is the Managing Director of MPC. Having started at the company as an account executive, she has spent the last 10 years working through every position within the business gaining valuable on the ground experience of running tailored programmes of community and stakeholder engagement. Current clients including Homes England, Legal and General Investment Management and the Herts Growth Board. Nikki is also pioneering MPC's products and services in the social value field.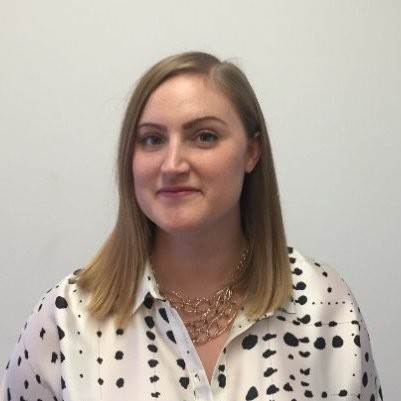 Jessica Davis
Resonance Crowd
Jessica is Head of PR at Resonance, a specialist B2B tech PR, content creation, analyst relations and inbound marketing consultancy that helps brands grow. With over ten years of PR experience across a range of B2B organisations within the technology, retail, finance, and healthcare sectors, she has worked with innovative start-ups, through to global blue-chip companies.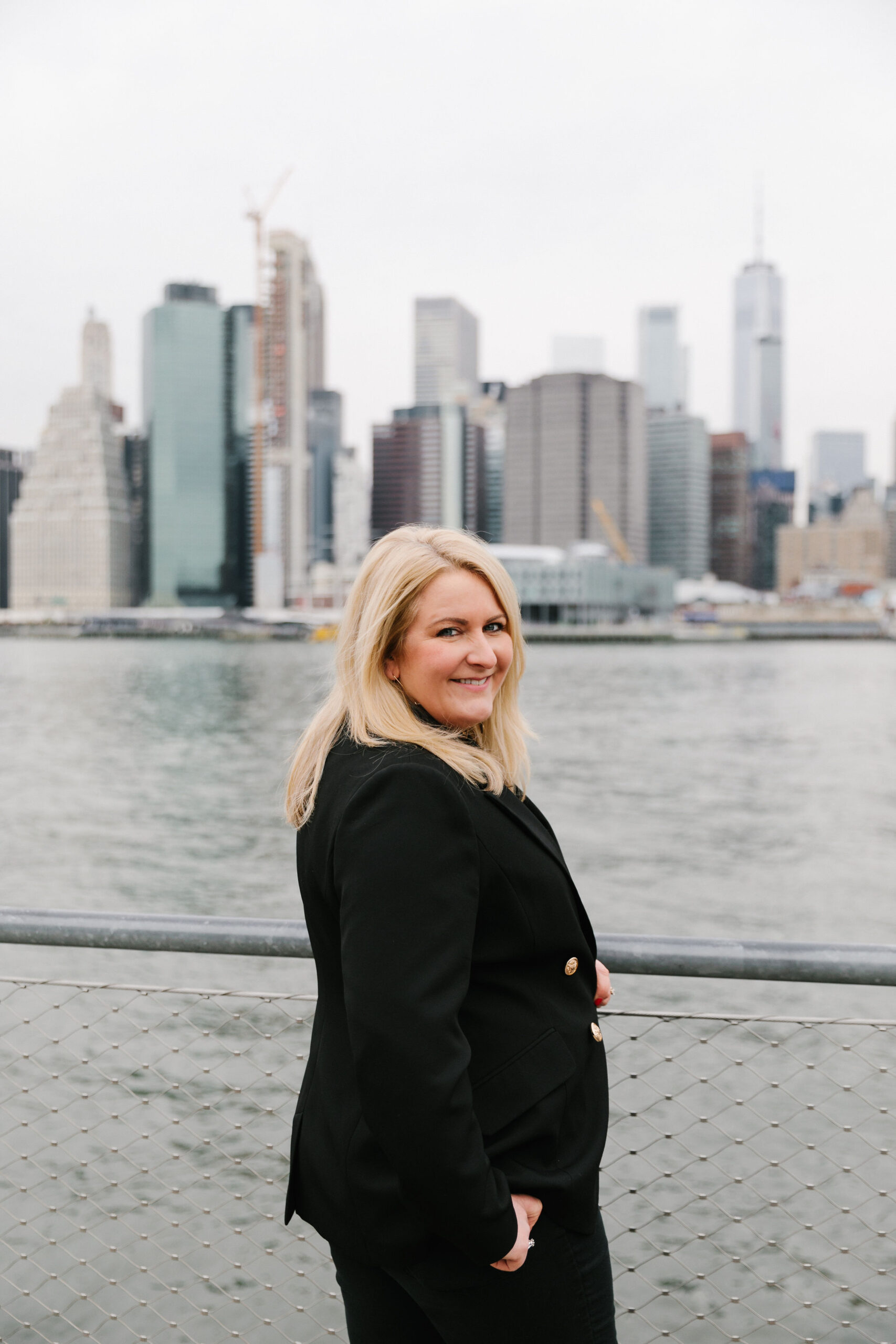 Laura Sutherland
Aura PR
Laura Sutherland is the Founder and Director of Aura PR, which she founded in 2008. She is a Chartered practitioner with 20+ years' experience in integrated public relations and communication, with a specific focus on data-led strategy and integration of communication across the organisation.
Laura is a Fellow of the Chartered Institute of Public Relations (CIPR) and of the PRCA, former CIPR (UK) Board Director and Council member, former Chair of the CIPR Fellows' Forum and former Scottish Chair of PRCA and CIPR. She currently sits on the PRCA's Misinformation and the Climate Crisis Strategy Group.
Laura was awarded the honour of the Sir Stephen Tallents Medal from the President of the CIPR in 2019. She won PRCA Dare Awards Consultant of the Year in Scotland two years in a row, 2018 and 2019. She's been named in the CIPR's 70at70 anniversary book, FuturePRoof's "Once upon a time in PR, 21 public relations pioneers shaping our industry" and was included in the 2017 Vuelio Top Ten PR blogs.
Laura is host of the People Buy People podcast, founder of PRFest and she is also a mentor to PR professionals and to senior business leaders who need to better understand public relations and how to integrate it within the business.
Laura's work spans corporate, military, entrepreneurship and consumer.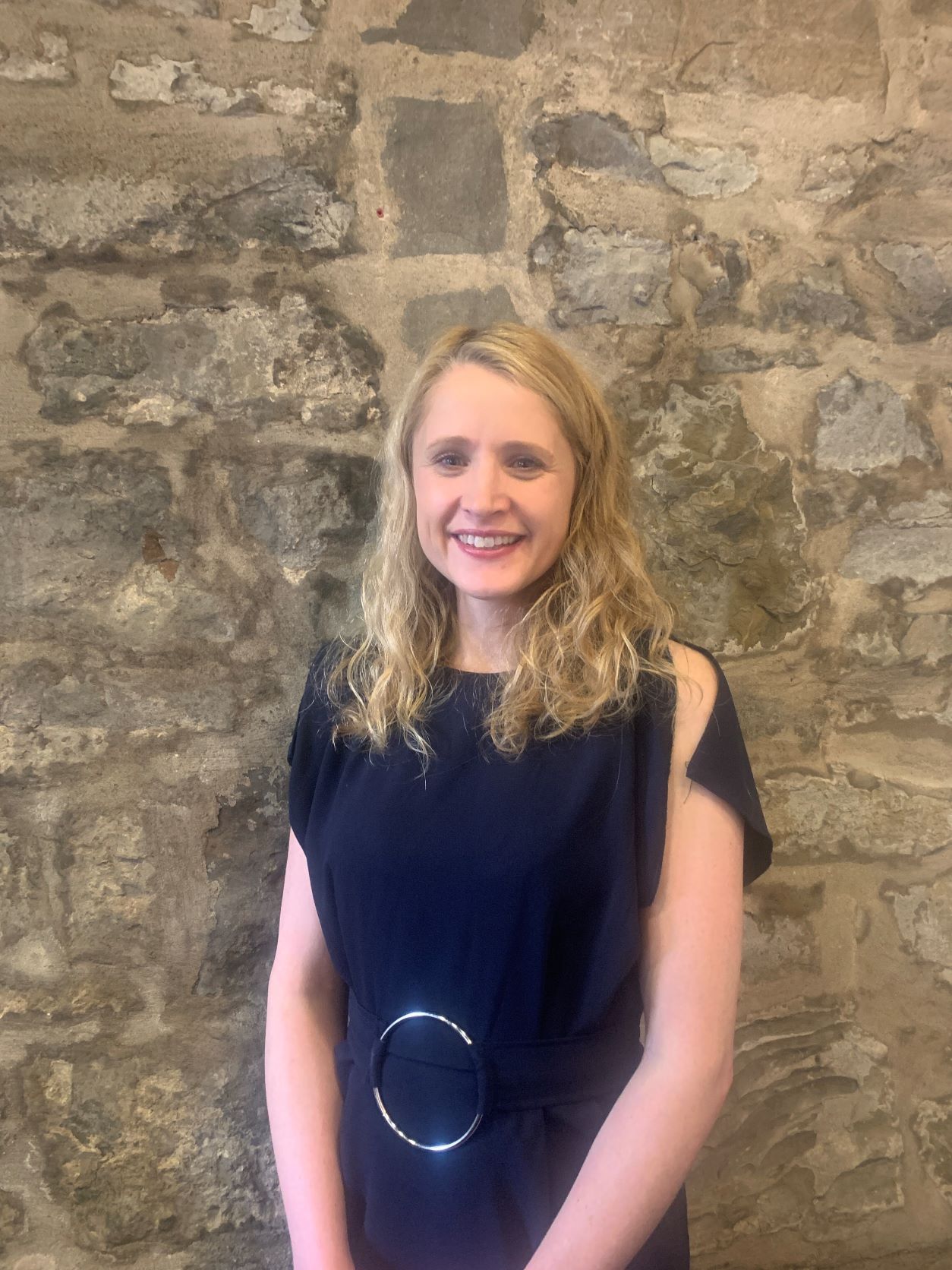 Annie Diamond
Hot Tin Roof PR
With more than 20 years of experience, Annie has delivered global PR campaigns for a diverse range of clients across robotics, energy, manufacturing, transport, higher education and FMCG. She led the account team that won the PRCA's B2B Campaign of the Year 2021 Grand Prix Award and specialises in big platform coverage that generates impact for clients. She currently leads the communications approach for the National Robotarium, a world-leading facility for robotics and AI research.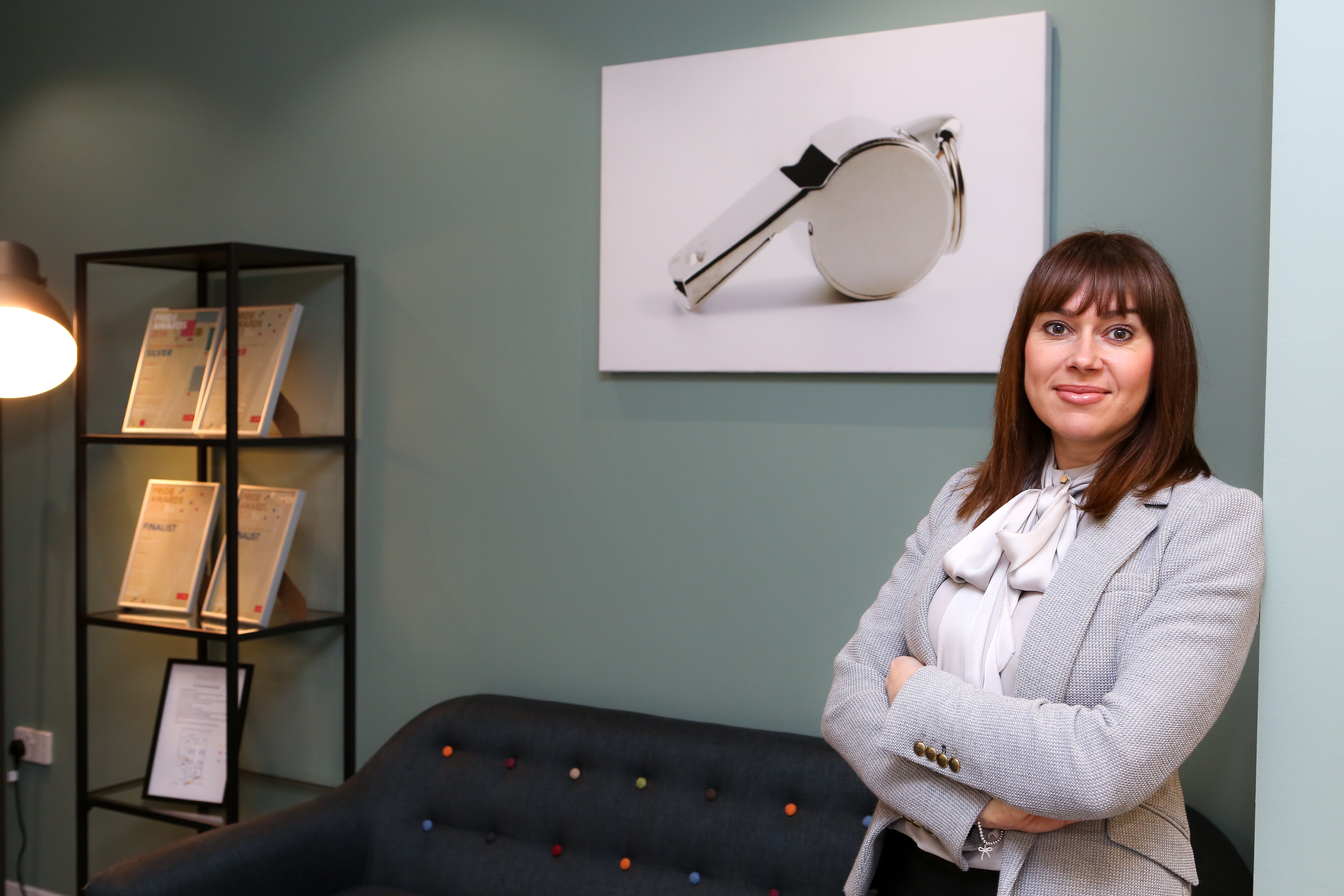 Sarah Kent
Whistle PR
Sarah has over 25 years' experience in PR consultancy. She spent much of her early career at Haslimann Taylor, rising to become deputy managing director. She set up Whistle PR in 2012 and manages a team offering strategic consultancy, PR, social media, internal communications and ESG. Sarah's experience spans corporate, consumer and B2B communications within a diverse range of sectors.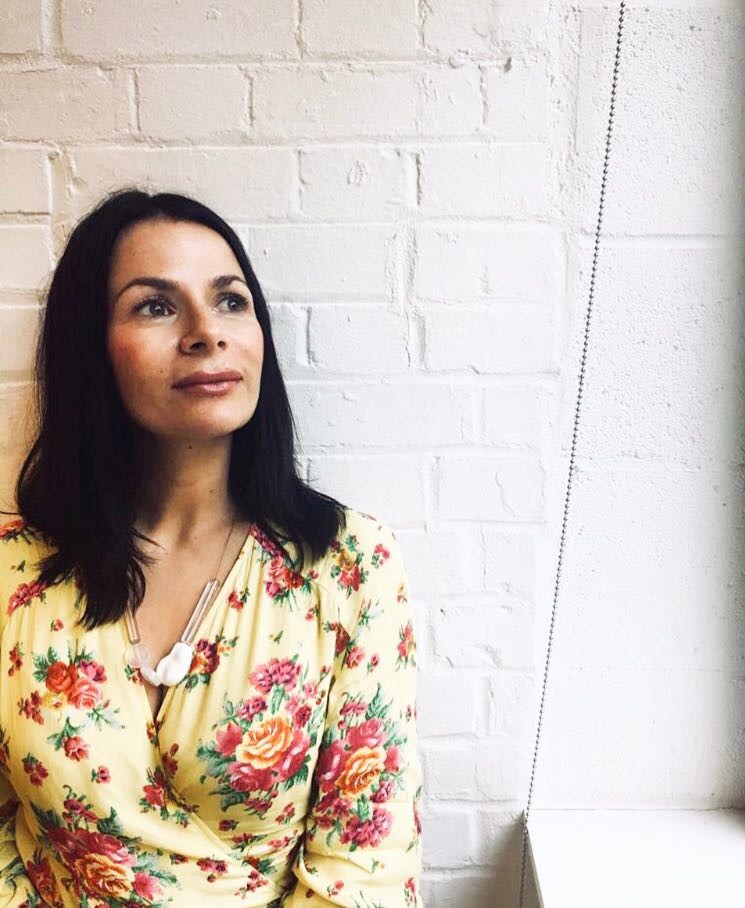 Corinna Field
Red Lion
Corinna Field has over 15 years' experience in Consumer PR, having worked for the likes of Frank, Borkowski and Hope&Glory. She co-founded Red Lion (part of the Hope&Glory Group of agencies) back in 2020 with her partner Ellen Durrant – both former Hope&Glory staffers. They founded Red Lion with a belief that there was a need for the combination of big agency strategy with the nimble culture of a start-up.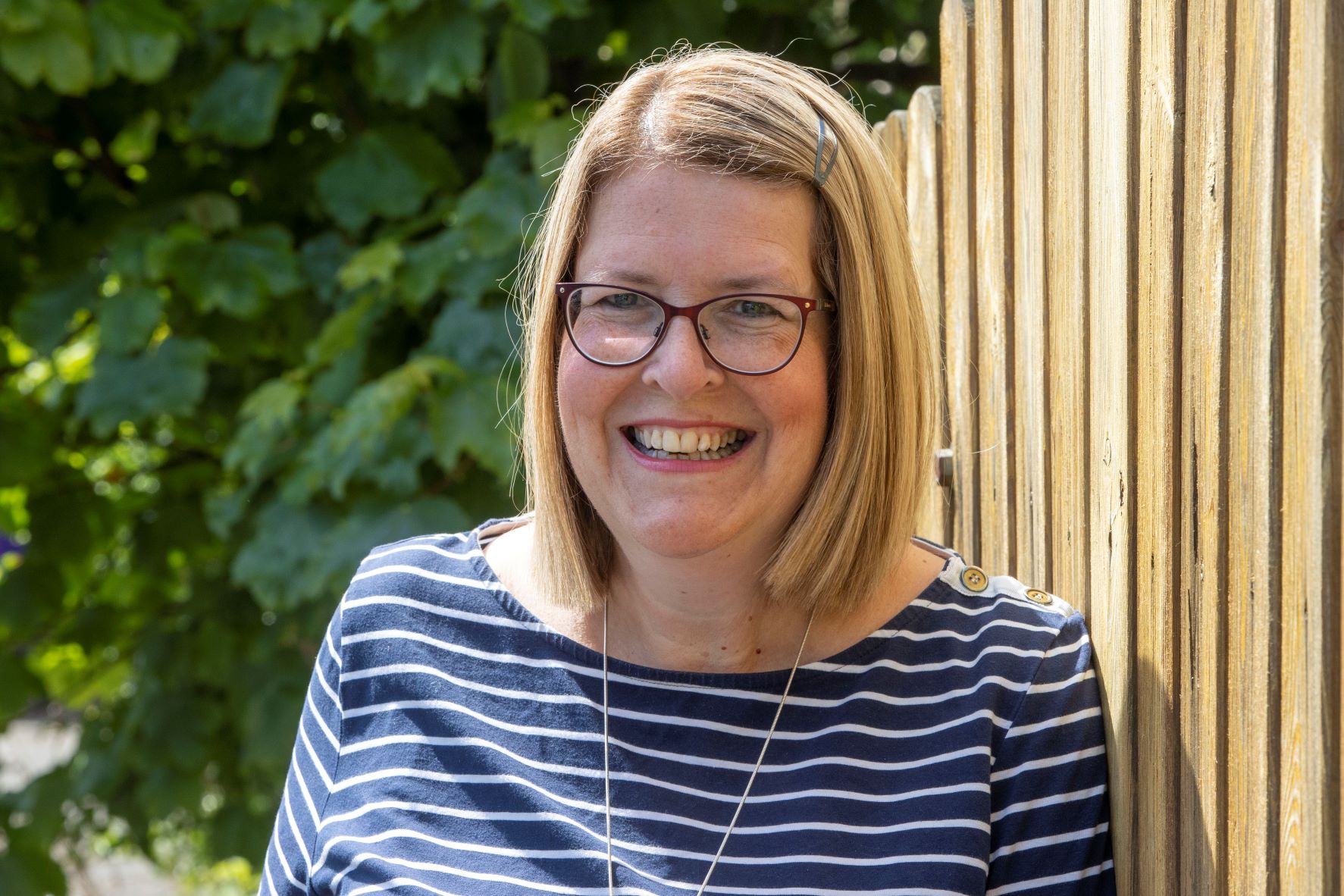 Elaine Fee
Morrison Media
Elaine is an award-winning, accredited communications professional with more than 30 years' experience in the industry.
She specialises in media relations, and reputation management, and has worked for many different clients across private, public and third sectors.
Elaine is a volunteer advisor to the chief executive of Healthy n Happy, a community-based charity.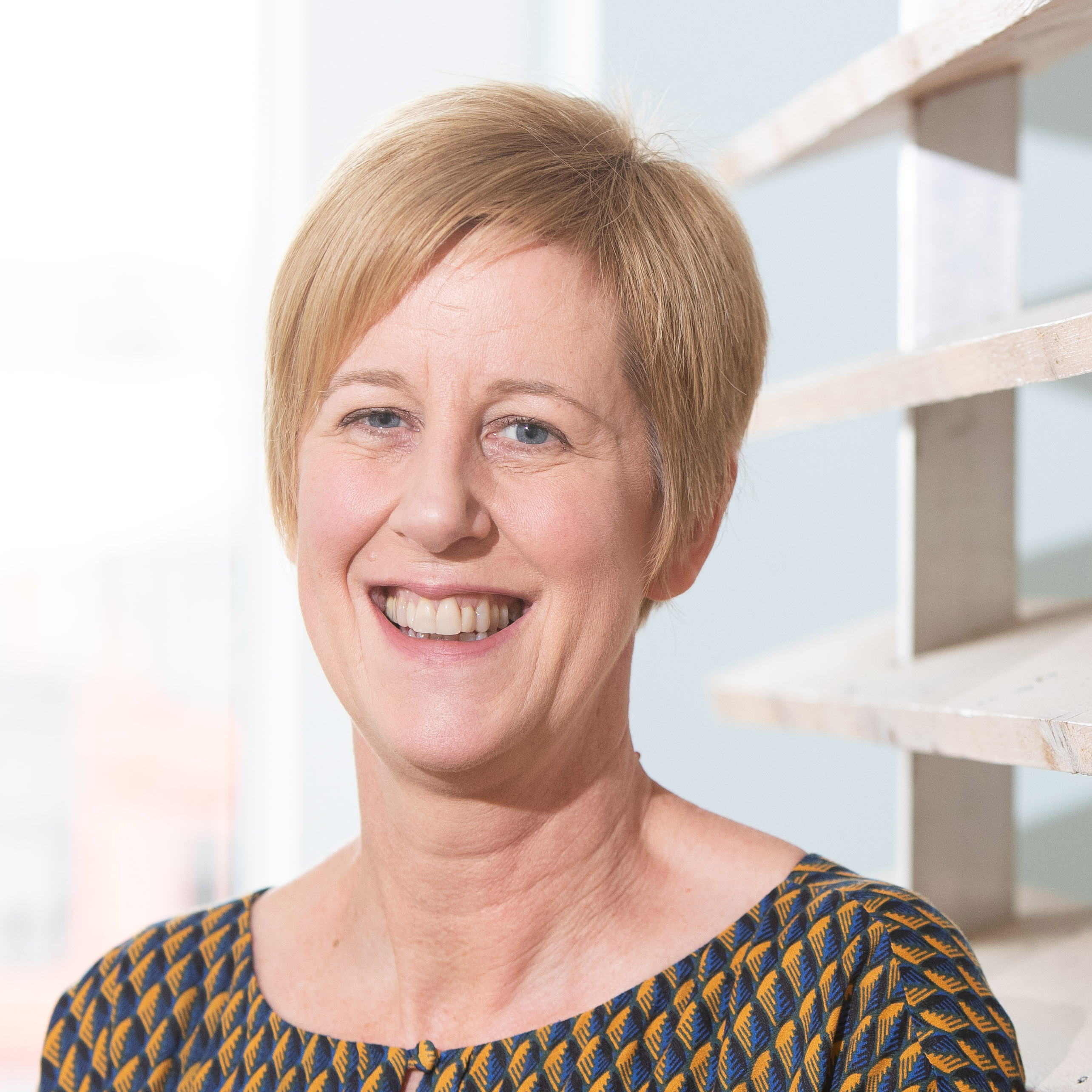 Libby Howard
Intelligent Conversation
Libby is the founder of Intelligent Conversation, a leading independent communications consultancy known for its senior team and high-value, strategic work.  With a 25-year-plus history in agencies, journalism and in-house at the BBC, she is passionate about measuring impact and fights PR's corner in the digital world. Content and relationships are what we do best!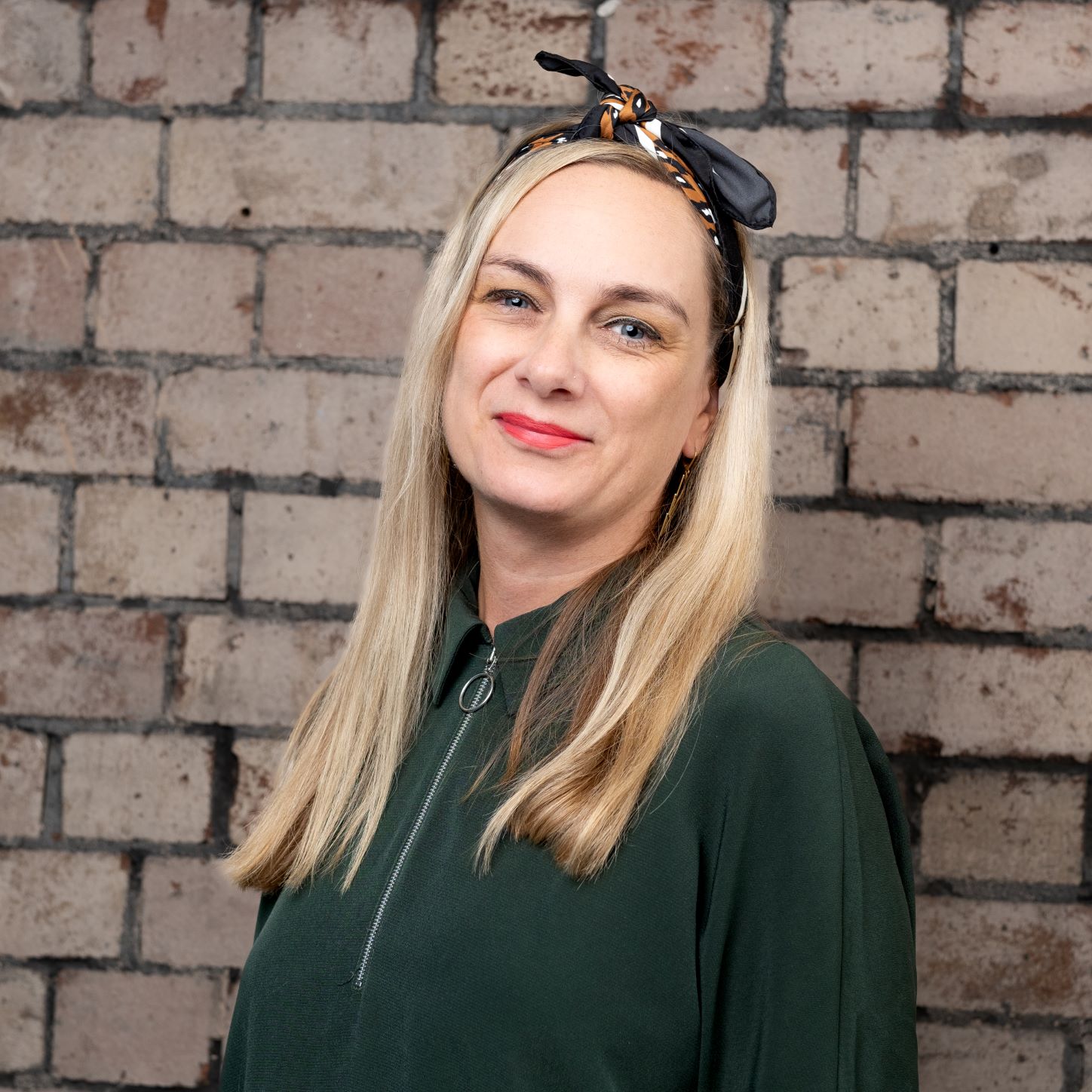 Lucy McKerron
Purplefish
Lucy McKerron is Associate Director at brand and culture PR and comms agency, Purplefish. Bringing 15 years' experience of working in employer brand and experience agencies, Lucy's absolute passion is around brand culture and the role that can play in creating brilliant experiences across consumers and colleagues.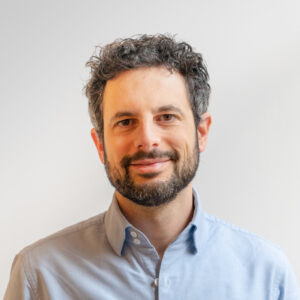 Richard Benson
Releasd
Richard began his career in web development, consulting for a website agency and growing a portfolio of experience in web and general digital marketing.
It was here that Richard recognised a much needed skills gap. PR agencies were seeking to deliver more digital solutions for their client campaigns and his unique expertise was in demand. He was appointed Head of Digital Strategy at Launch Group, working across a range of blue chip clients including BP, Disney, Tesco and TalkTalk. Richard was appointed Managing Director at Furious, an agency focused on driving digital content for PR and founded by his future Releasd co-founder, Elliot Jacobs.
In 2012 Elliot and Richard co-founded Releasd. The platform was designed as a multi-layered tool for PR professionals looking to present all PR work in a visually impactful and digestible format.  Releasd showcases and celebrates the entire spectrum of PR activity – not just coverage.
Richard oversees all customer-related activity covering onboarding, marketing, sales and support. His day-to-day interactions with Releasd's customers are also invaluable when it comes to deciding where the business should invest.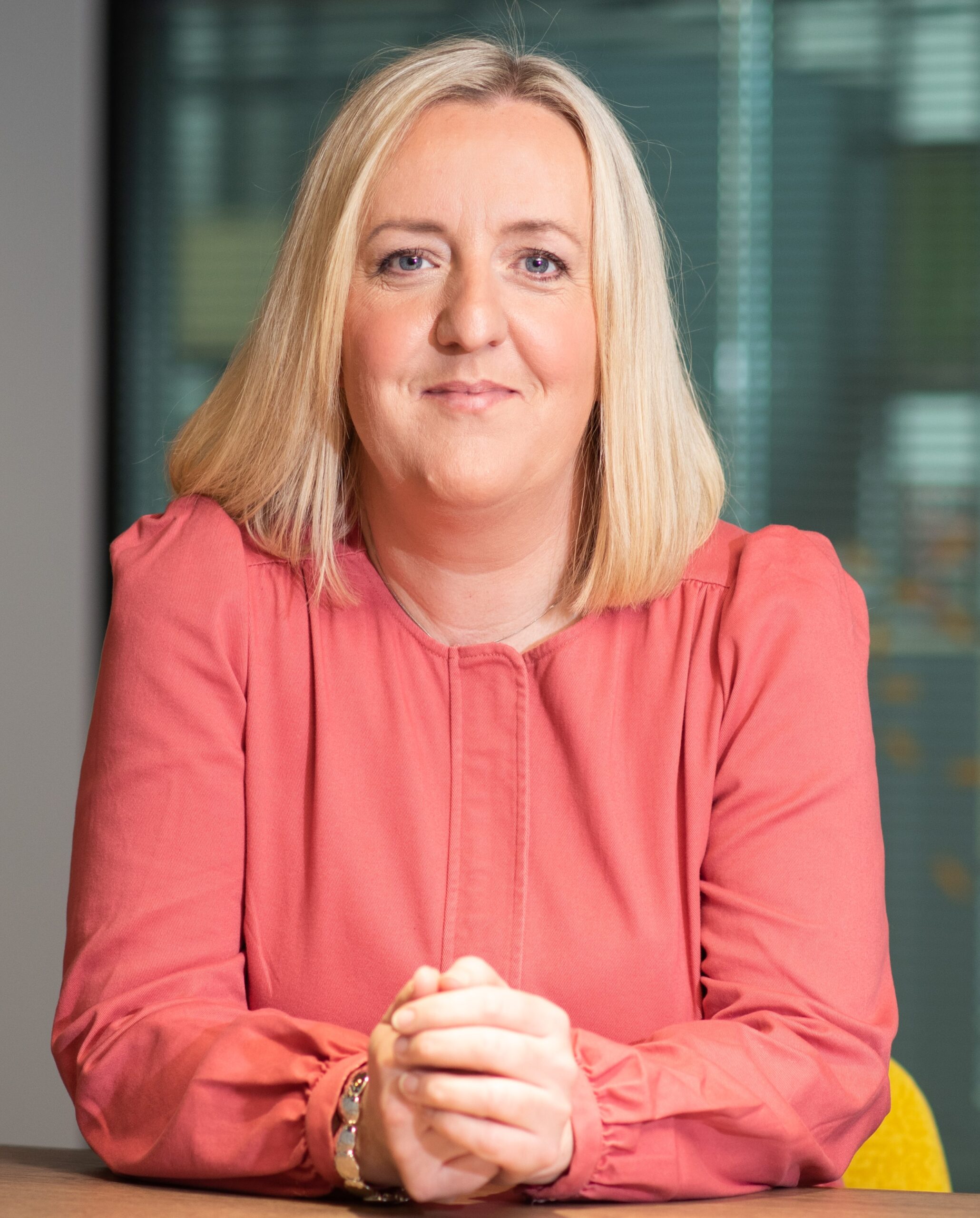 Nicola McIntosh
North East LEP
Senior Communications Adviser at the North East LEP, Nicola McIntosh is an experienced comms specialist, having worked in the industry for over 20 years. At the age of 28, Nicola was named PR Professional of the Year by the North East Chartered Institute of Public Relations – an accolade of which she remains extremely proud. Today, her career has come full circle – having started out working on public relations for a local economic regeneration team, Nicola moved into tourism comms and then health and life sciences before her role at the LEP saw her return to her early love of economic development. In addition to leading on internal communications, she now works closely with the investment and innovation teams to showcase the regional partnership initiatives that are helping to create more and better jobs for the people of the North East.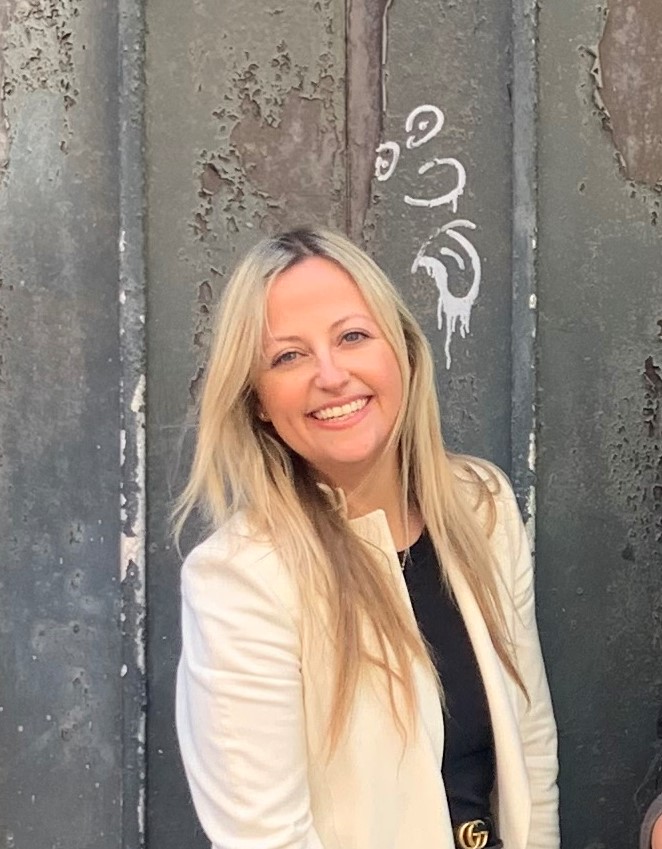 Katie Earlam
72Point
Katie has significant media experience having begun her career has a journalist. She worked as a news reporter at The Sun and TV columnist for the paper before moving to Sky News as an Interviews producer.  Her previous agency clients include IKEA, Internet Matters, NBC Universal and Martin Lewis while she currently leads on creative campaigns for AXA, Essity and Kellogg's