If you would like to nominate a colleague to be a judge, or to put yourself forward to join the jury, please email dareawards@prca.org.uk.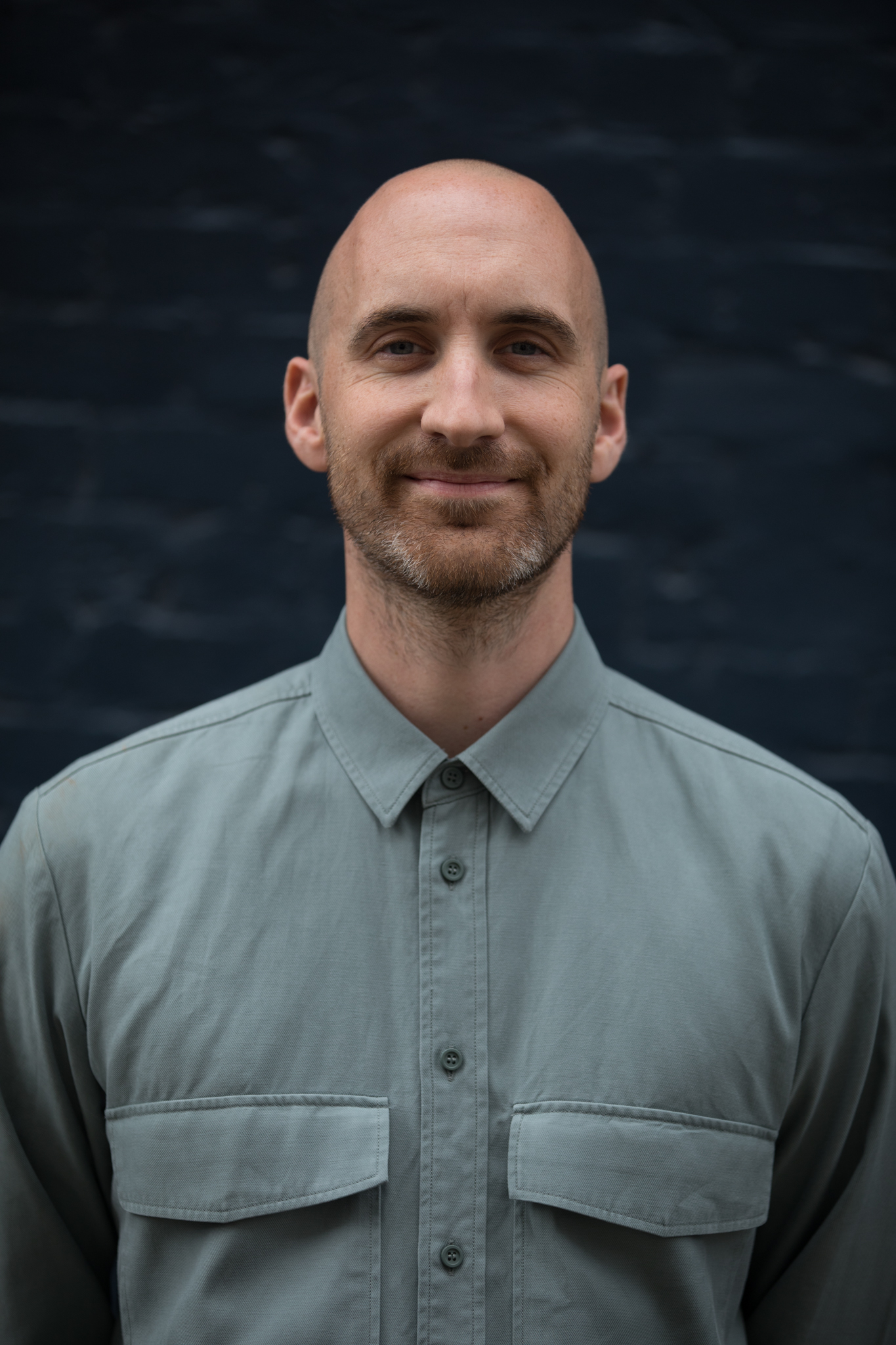 Magin Trewhella
John Doe Communications
Magin Trewhella is Managing Director of leading culture-focused lifestyle agency, John Doe.  Magin has 18 years experience, working on clients including Nike, adidas, Red Bull, Instagram, Facebook, General Motors, and spent 5 years at global co-leader in spirits, Pernod Ricard, as Head of Marketing.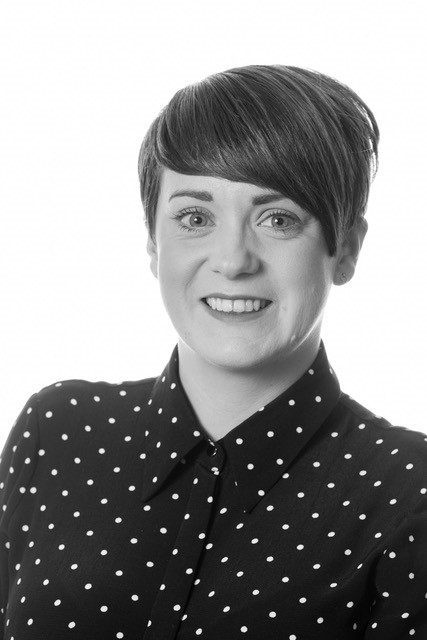 Elin Llyr
Deryn
Elin Llŷr is an Account Director at Public Affairs Agency Deryn Consulting, and specialises in the areas of events, communication and engagement. Prior to Deryn, she worked for prominent Members of the Senedd for over 6 years. Elin is also the Co Chair of the business networking group Cwlwm Busnes Caerdydd.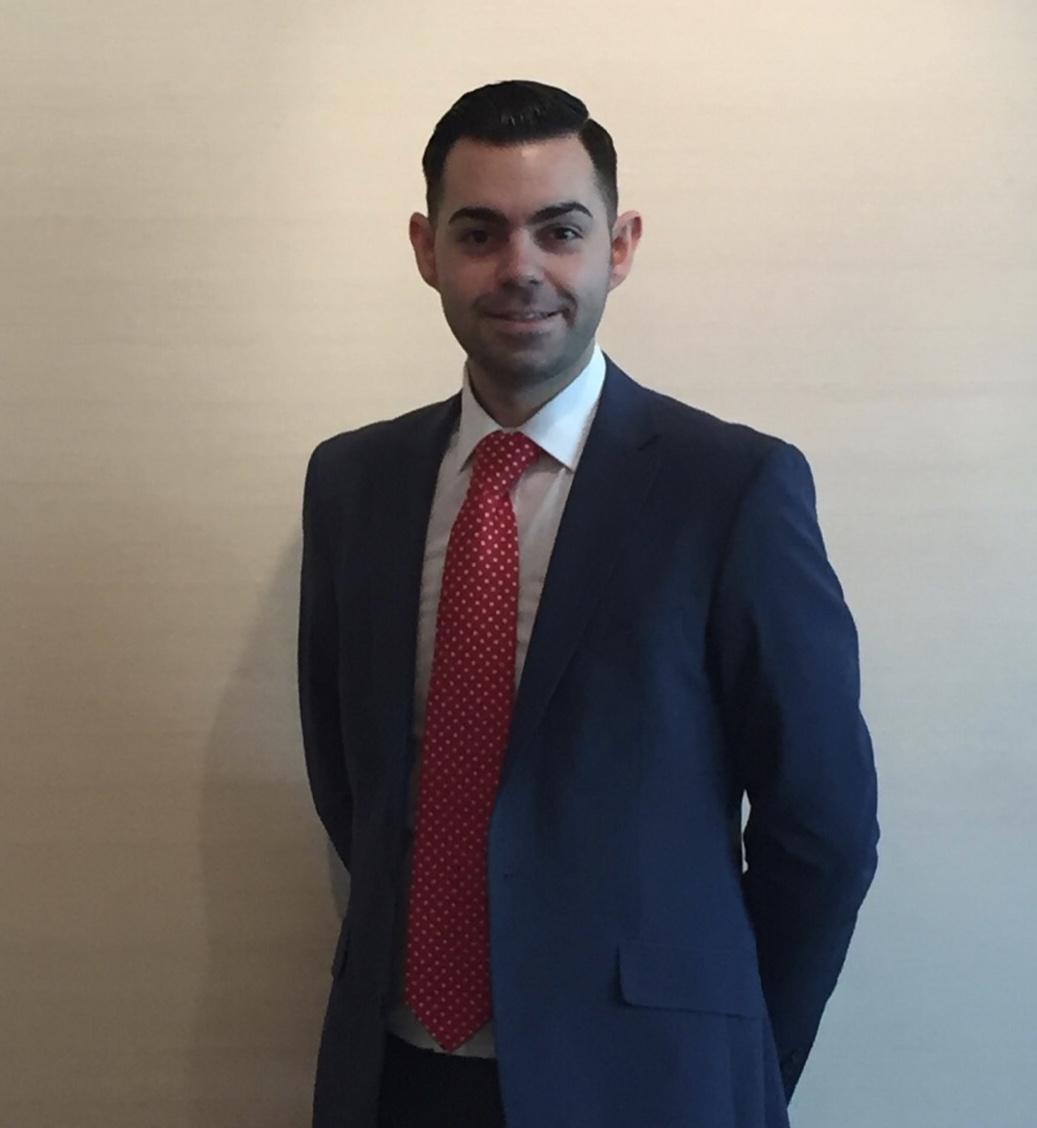 Alistair Dewar
Lloyds Banking Group
Alistair has 13 years' experience in communications and in that time has held senior roles in public affairs, regional communications, business partnering, external communications, internal communications and campaigns. He is currently a Senior Manager in Lloyds Banking Group's Corporate Affairs team, responsible for defining the organisation's reputation and communication strategy.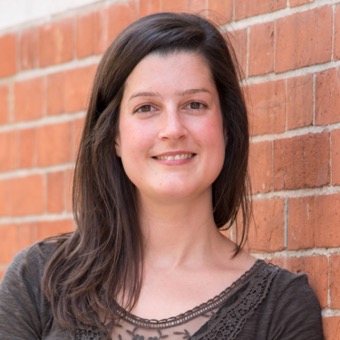 Nyree Ambarchian
Jack & Grace
Nyree is co-founder of comms and impact relations agency Jack & Grace. She has twenty years' experience working on issues-based PR, comms and behaviour change campaigns. From encouraging people to buy British, to tackling loneliness, and getting people reading, Nyree is known for turning big ideas into award-winning comms programmes that achieve results.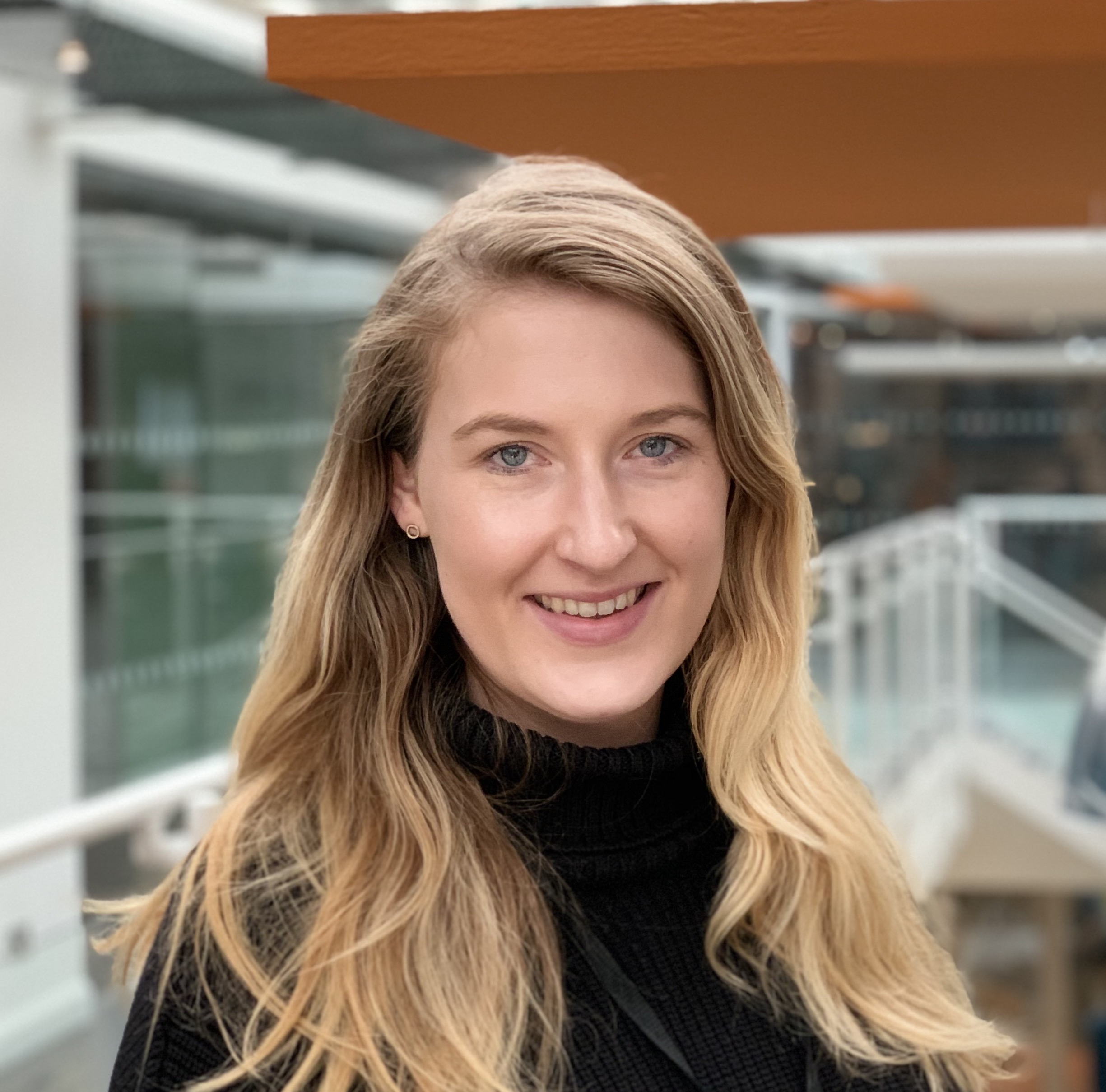 Imogen Wallis
Milk & Honey PR
Imogen is a lover of all things social. Having been both agency and client side, Imogen began her career 2015 as an account manager for a social media agency. Here she was deep diving into content creation, copy writing and creating event coverage for a range of clients from fashion to confectionary.  
Looking to switch things up and work in-house, she then took up the helm of all things marketing and PR at luxury nightwear start-up Yawn. Tackling all sides of the business from PR coverage, social media management and PPC. Imogen's experience, and first-class honours degree in marketing and advertising, has allowed her to gain a fantastic understanding of client struggles from all business angles and how to optimise the digital world.  
When not building award worthy digital campaigns, you'll find Imogen planning her next trip across the world, singing her heart out at a gig or taking her puppy 'Biggie' out for some quiet time.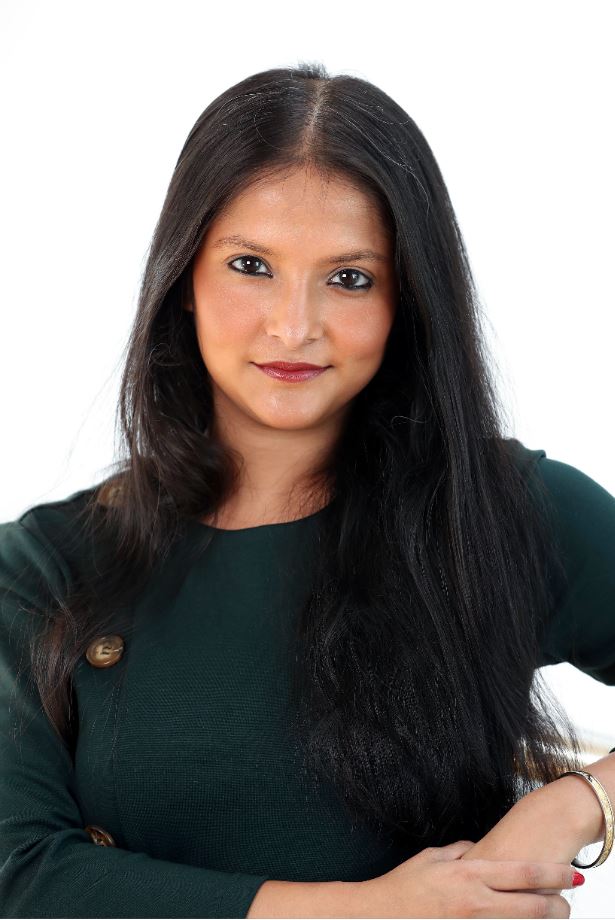 Shayoni Lynn
Lynn PR
Shayoni Lynn FCIPR FPRCA CMPRCA is Director and Principal Consultant at award-winning strategic communications and behavioural insights consultancy, Lynn PR.  Shayoni is a Fellow of the Chartered Institute of Public Relations (CIPR) and the Public Relations and Communications Association (PRCA) and Chair of PRCA Cymru. She represents Wales at the UK PR Council where she is leading a workstream on ethics.
Shayoni is a founding member and Vice-Chair of CIPR's Behavioural Insights Interest Group, and a committee member for CIPR Education & Skills, and the Government Communication Service (GCS) South West and Wales. She is a regular industry awards judge (CIPR, PRCA, CASE, PR Week) and speaks on the use of data, behavioural insights, and measurement & evaluation at conferences across the UK.
Shayoni is an Associate Lecturer on the MA in International PR and Global Communications Management at Cardiff University. In 2019, she was recognised in the WalesOnline 35 under 35 list of top young businesswomen in Wales.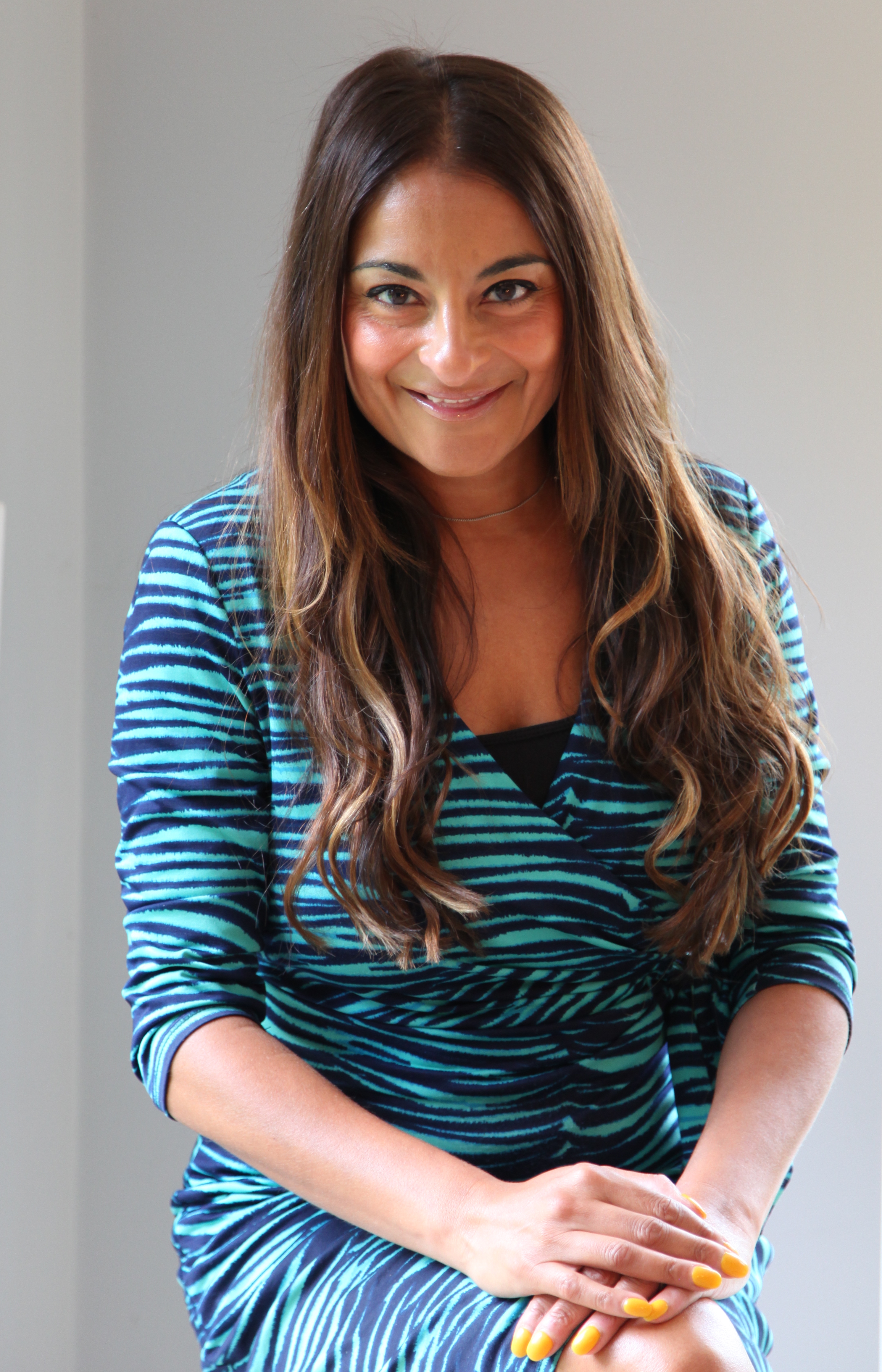 Pavan Riyat
We are The Allies
With over 25 years industry experience, Pavan started her career in advertising agencies and then moved client side, working for Morrisons as their Senior Broadcast and Sponsorship Manager and then on to Poundland and Coop as Head of Marketing.
Pavan has now returned to her agency roots and is Managing Director and Founder of We are The Allies, a business she set up alongside her Creative Director husband and daughter who is an experienced Editor.
Allies is a network of over 300 creative freelancers from The North West, London, LA and Berlin, covering every creative discipline. In her role Pavan helps Agencies and Production companies find the best freelance talent for their brief.
Pavan also sits on the Northern Branch of Groceryaid, the charity for the Grocery industry, working alongside some of the biggest brands in retail where they raise money for industry colleagues who have fallen upon hard times and need help.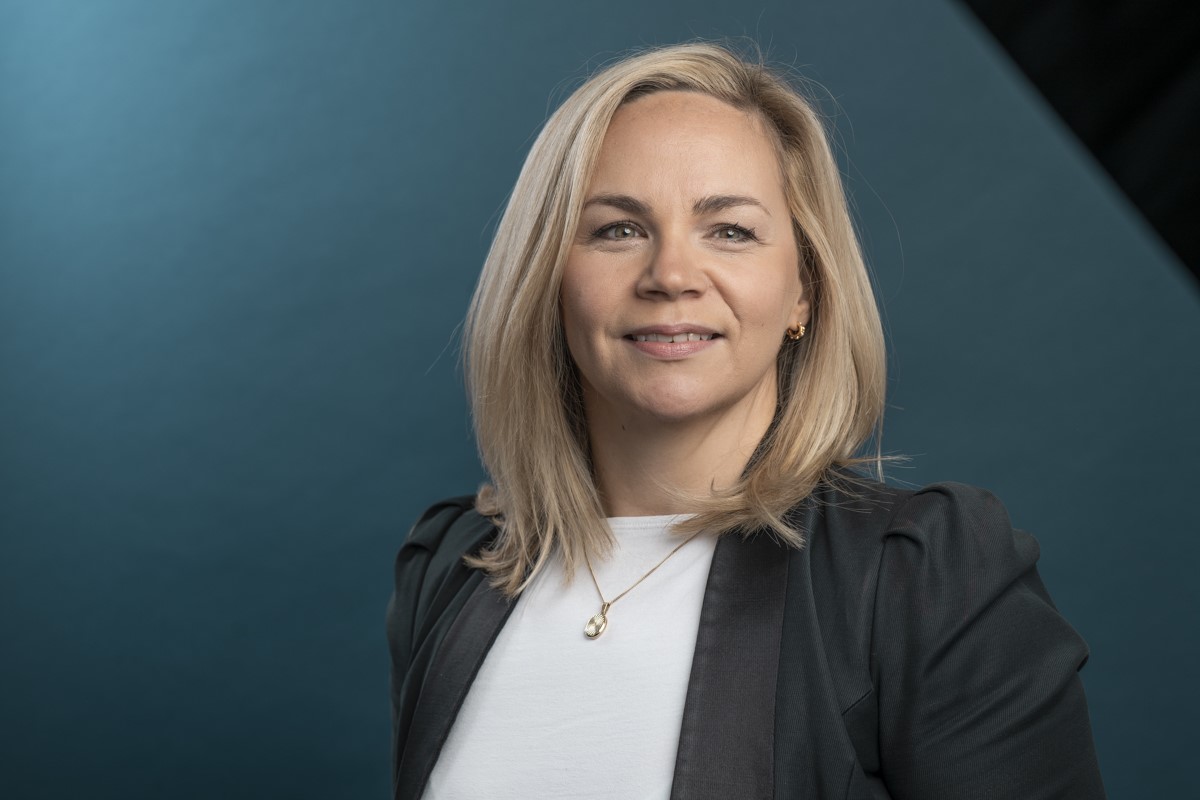 Angela Hughes
Clark and PRCA Scotland Committee Vice Chair
Angela is deputy managing director at Clark.  She has more than 20 years' experience gained in agency and in-house roles.
She began her career in 2000 with one of Scotland's largest PR agencies after graduating with a BA (Hons) in Communications and Mass Media.  She developed her skills and experience at several PR and integrated agencies over the next eight years, and then spent around five years in in-house communications roles, including the Scottish Police Services Authority and energy firm, SSE.  She returned to consultancy around seven years ago.
Angela is an accredited CIPR practitioner and she completed the CIPR's Professional PR Diploma in 2007.
At Clark, Angela is responsible for supporting the growth of the agency, providing strategic guidance to a range of clients, and developing and motivating the agency team.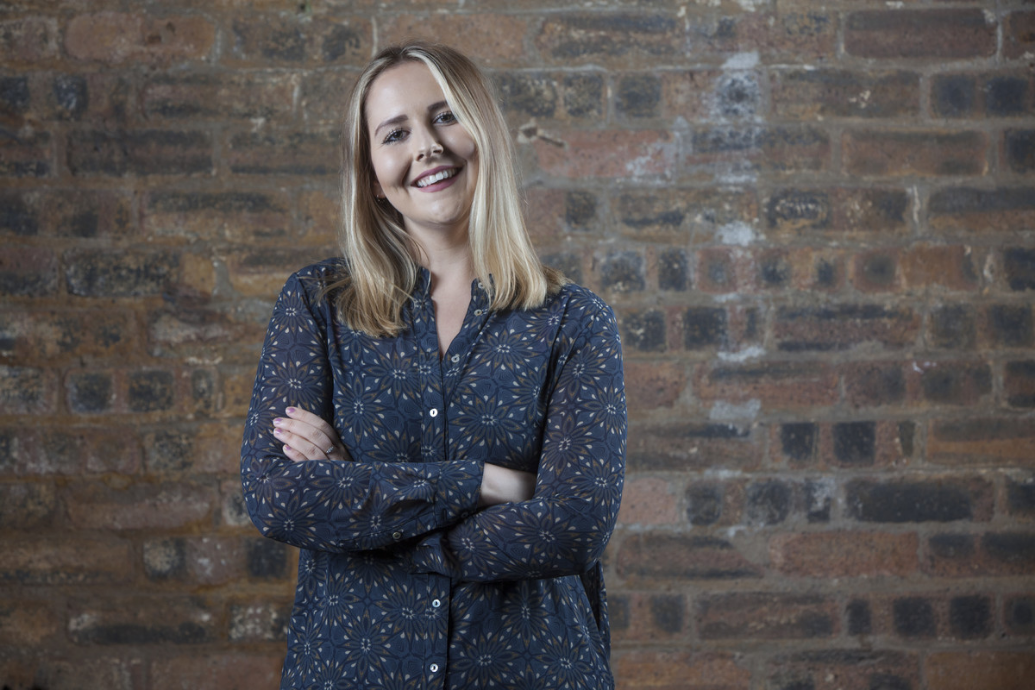 Hannah Fisher
NextGen Scotland Co-Chair
Hannah graduated with a BA in multimedia journalism from Glasgow Caledonian University in 2017 and joined BIG Partnership in 2019 on its corporate team as an Account Manager. Previous to her move to BIG, Hannah worked across a range of Scottish Government awareness and behavioural change campaigns at Smarts Communicate where she was also awarded the PRCA Rising Star Award in 2018. She now works with clients including CALA Homes (West), Addleshaw Goddard, Merchiston Castle School, Royal Bank of Scotland and University of the West of Scotland.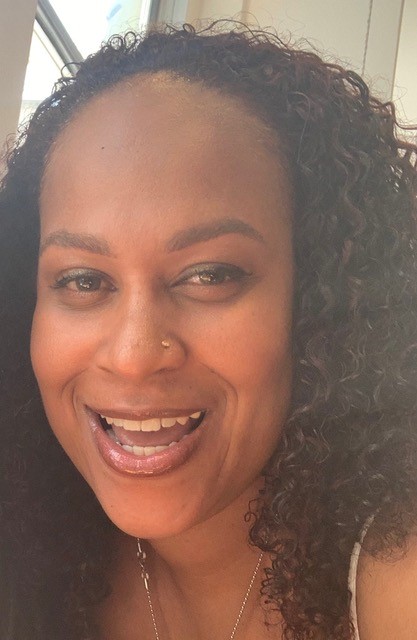 Katrina Marshall
With nearly 20 years' experience in journalism and communications, Katrina Marshall is a seasoned Barbadian journalist who cut her teeth in radio and television before moving onto communications and feature writing.
Her current focus is crisis communications as her tenure as Communications Officer (resp for COVID19) for Solihull Council draws to a close.  As an IABC conference speaker and co-author of public relations publication Future PRoofed she continues to move seamlessly within the UK's communications and public relations industry as a founding member of the Public Relations and Communications Association Race Ethnicity and Equity Board.
A regular podcast guest and blog writer on diversity and inclusion, Katrina is most comfortable both in front of and behind the microphone.
But pre-covid19 this proud island girl could most likely and often be found whipping up sumptuous curries and stews for friends and family, where the rum and laughter flow freely.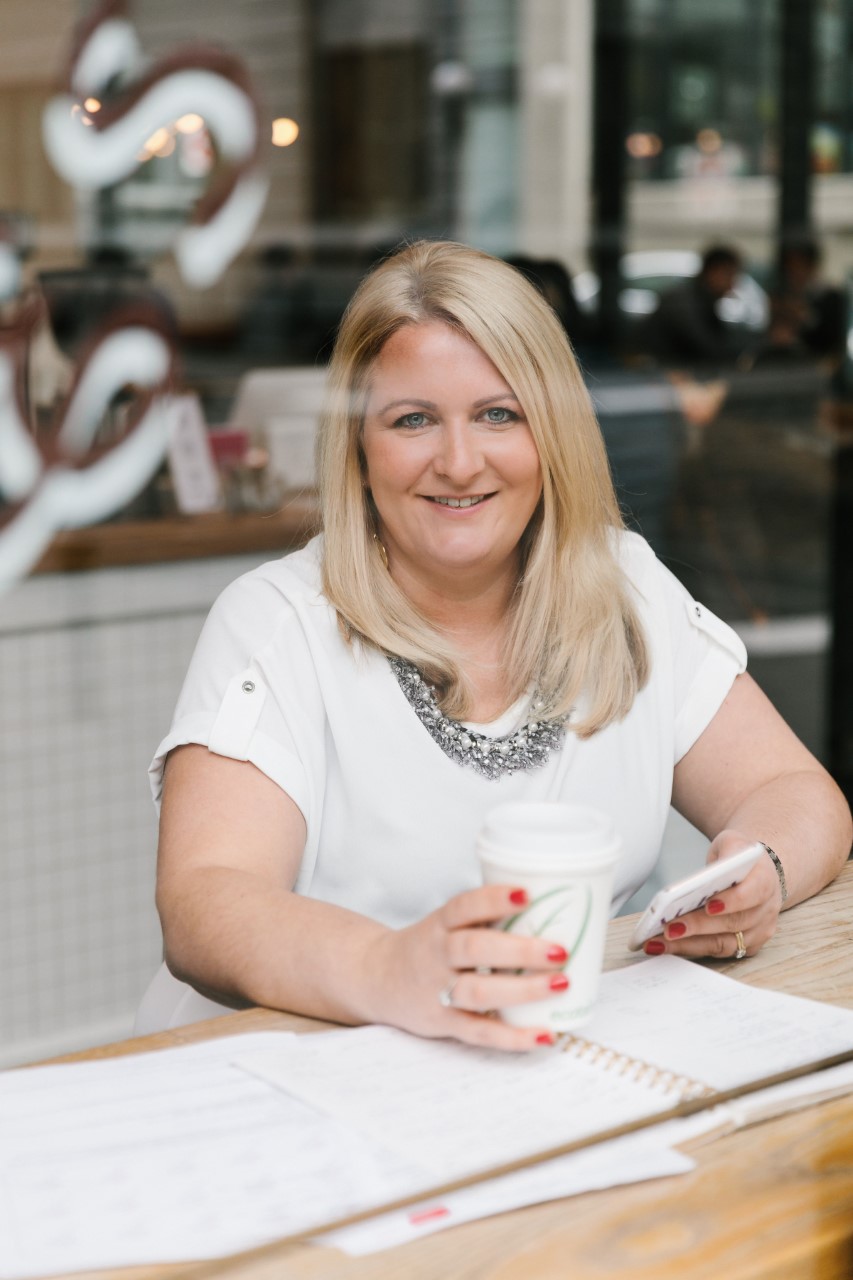 Laura Sutherland
Scotland Committee Chair
Laura Sutherland is the Founder and Director at Aura PR, which she founded 11 years ago. She is a Chartered practitioner with over 18 years' experience in integrated public relations and communication.
Laura is a Fellow of the Chartered Institute of Public Relations (CIPR) and a member of the PRCA, currently Chair of the CIPR Fellows' Forum and Chair of PRCA Scotland. She is a former CIPR Scotland Chair, former CIPR Board Director and Council member.
Laura won PRCA Dare Awards Freelance/Consultant of the Year in Scotland two years in a row, 2018 and 2019. She's been named in the CIPR's 70at70 anniversary book, FuturePRoof's "Once upon a time in PR, 21 public relations pioneers shaping our industry" and was included in the 2017 Vuelio Top Ten PR blogs.
Laura is also Founder of PRFest, an event for senior PR and communication professionals to learn, share and collaborate. It has a focus on professional development and networking.
Laura's work spans tech, entrepreneurship and corporate, heavily focussing on data, analytics and developing strategies through insight. Laura is often involved in crisis PR. Current and former clients include: Sellafield Ltd, The Royal Welsh, Entrepreneurial Spark, CodeClan, Scottish Leather Group and subsidiaries, International Aspirin Foundation and Montagu Evans.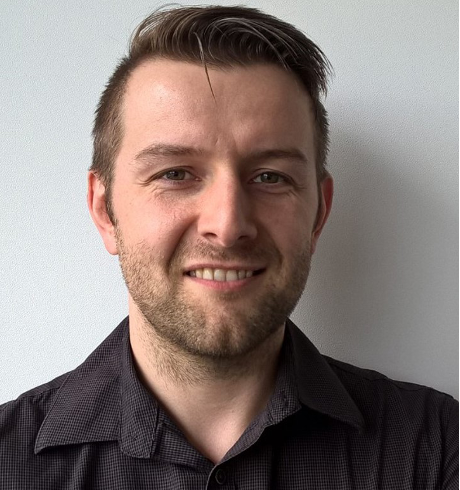 Thom Watt
PRCA Scotland Committee Vice Chair
Thom is the digital lead at SPEY, and brings 18 years of experience across a wide variety of comms roles, specialising in online and digital media.
He started his career with the mobile search start-up Texperts, helping them expand from a bedroom enterprise to an international business that was bought by 118118. He worked with STV for five years, working mainly in Sport, Entertainment and with the Scotland Tonight discussion show, before moving to Weber Shandwick in 2015. Thom led on digital strategy for a number of award-winning PRCA campaigns, in transport, retail and B2B.
He moved to SPEY at the start of 2021, and is leading on digital media projects, especially in the food, drink and tourism sector.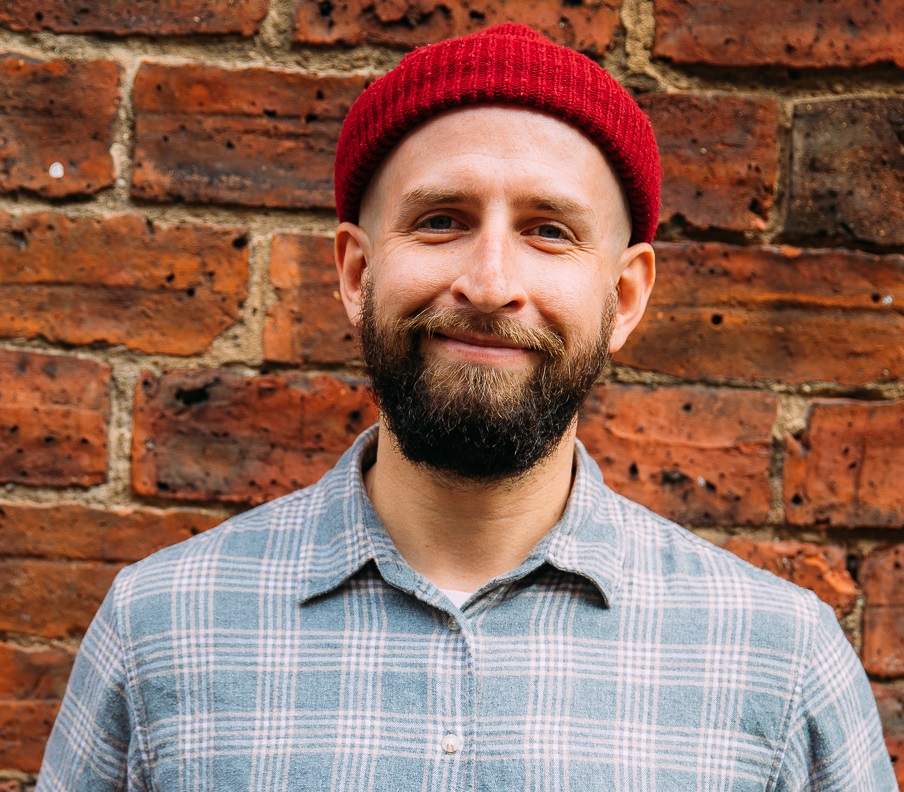 Ewan MacGill
Frame PR
Ewan is a former PRCA rising star and has nine years' experience working in agencies including Smarts, Wire and 3×1 Group. His skillset spans consumer, trade and corporate PR, as well as influencer marketing. Previous clients include Tennent's Lager, Innis & Gunn, The Scottish Government, UKRI and Albert Bartlett.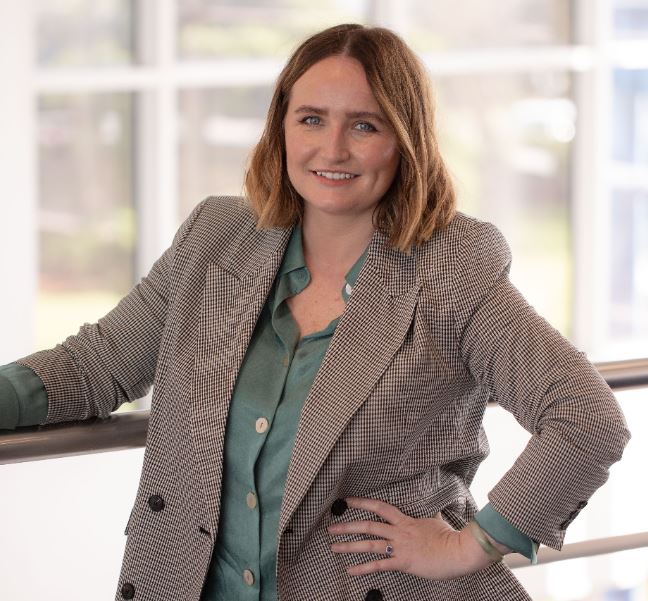 Lauren Archer
Lauren Archer is an independent Brand Marketing & PR Consultant, also working as part of Cameo Digital, a North East freelance collective. Having worked her way up the ladder in Communications for over 12 years at some of the most vibrant and fast-growing digital and tech companies in the region, she works with a range of clients in digital, technology, software and creative, providing strategic brand marketing and PR support as a fully integrated part of their business. Lauren has been previously part of The Drum's Top 50 under 30 Women in Digital and a finalist in the Global Women in Marketing awards for two years running. She's passionate about inclusion and equality, culture, digital innovation, customer-focused comms and doing good work with good people.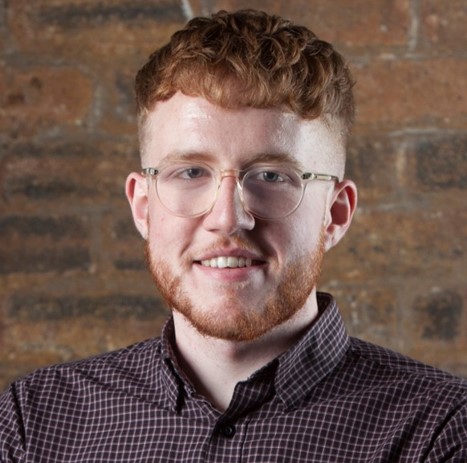 Thomas Small
Weber Shandwick and NextGen Scotland Co-Chair
Thomas joins PRCA Scotland's NextGen Committee as Co-Chair from 2021 with two years' experience in the PR industry in Scotland. His current position as an Associate [Account Executive] at Weber Shandwick sees him work across a variety of consumer facing accounts, as well as some B2B clients, encompassing media and influencer relations, brand partnerships, social media management, content creation, events and editorial. His wider experience also includes consumer facing public sector campaigns.
Thomas' role covers organising events for fellow colleagues in the early stages of their PR careers to create opportunities for learning, professional development and networking.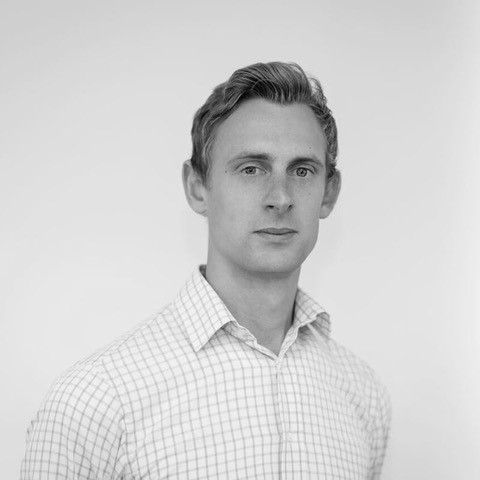 Frank Marr
AM+A Marketing & Media Relations
Co-founder of AM+A Marketing Media Relations, an agency that prioritises sustainability and creativity at the heart of all work. Frank is one of the most qualified PR and marketing professionals within the sustainable PR sector, owning a Cambridge University level qualification in sustainability in addition to winning many agency awards in sustainable marketing and beyond.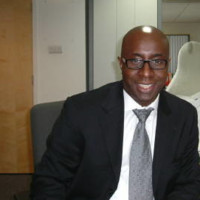 Marsid Greenidge
Keolis UK
Marsid Greenidge is the Communications Director for public transport operator, Keolis UK. He has over 20 years' experience in the transport sector. With almost 30 years communications experience Marsid began his career as a journalist on local newspapers before moving into PR for the NHS. This was followed by senior communication roles at Transport for London and Southern Railway. He recently spent two years in Paris as International Director of Communications and Public Affairs for Keolis Group.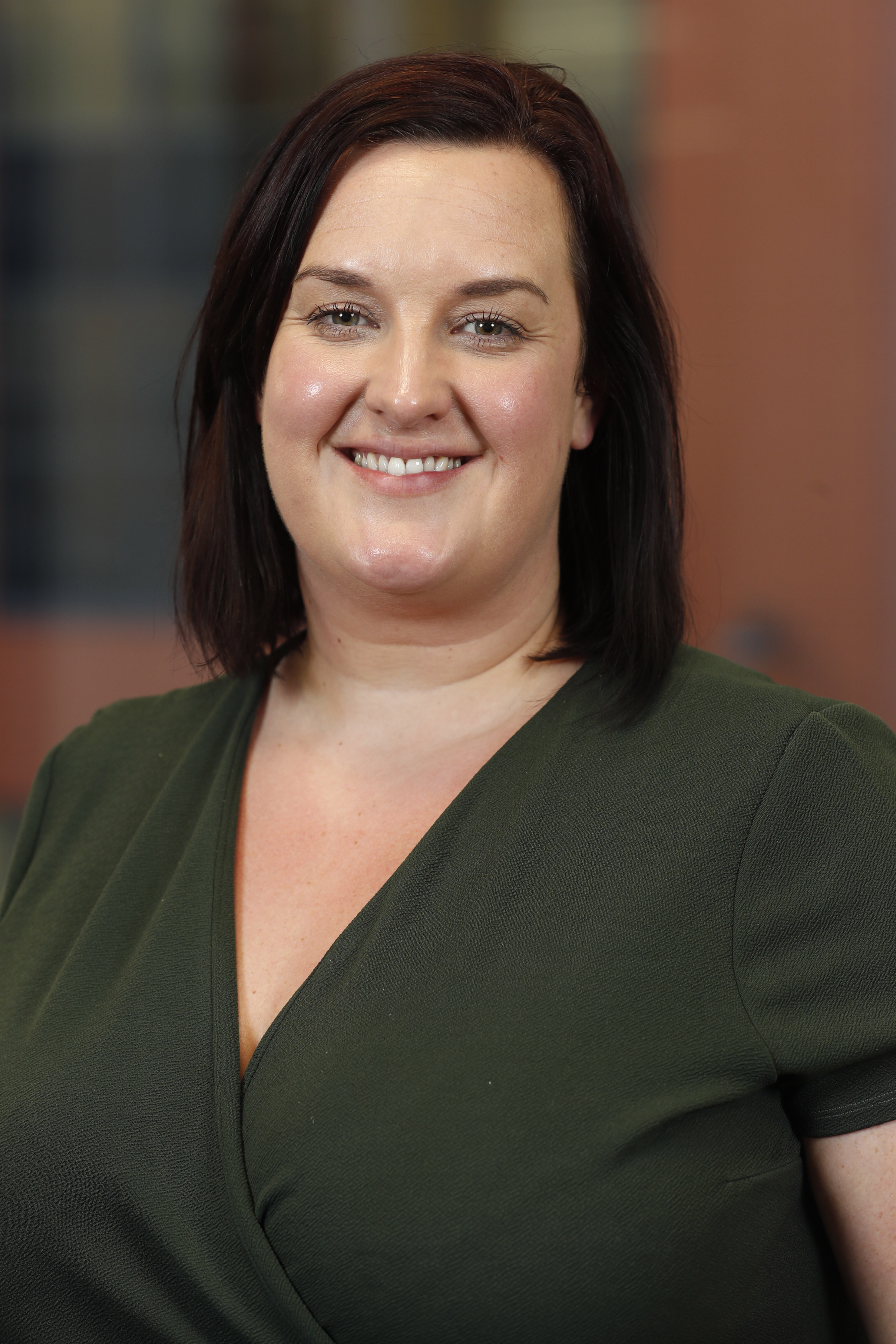 Jen Robson
North East Local Enterprise Partnership
Jen Robson is Head of Communications for the North East Local Enterprise Partnership. Since her appointment in 2015 she has been responsible for leading its integrated communications and engagement strategy and developing corporate campaigns to support the region's Strategic Economic Plan.
Over the last fifteen years Jen has held high level comms roles for Edinburgh and Newcastle local authorities, overseeing regional partnership projects on regeneration, transport, foster care and economic development.
A reputation management specialist invested in internal comms, stakeholder engagement and collaboration, Jen works hard to ensure openness and transparency in every organisation she works for. She is also a CIPR Chartered pratitioner.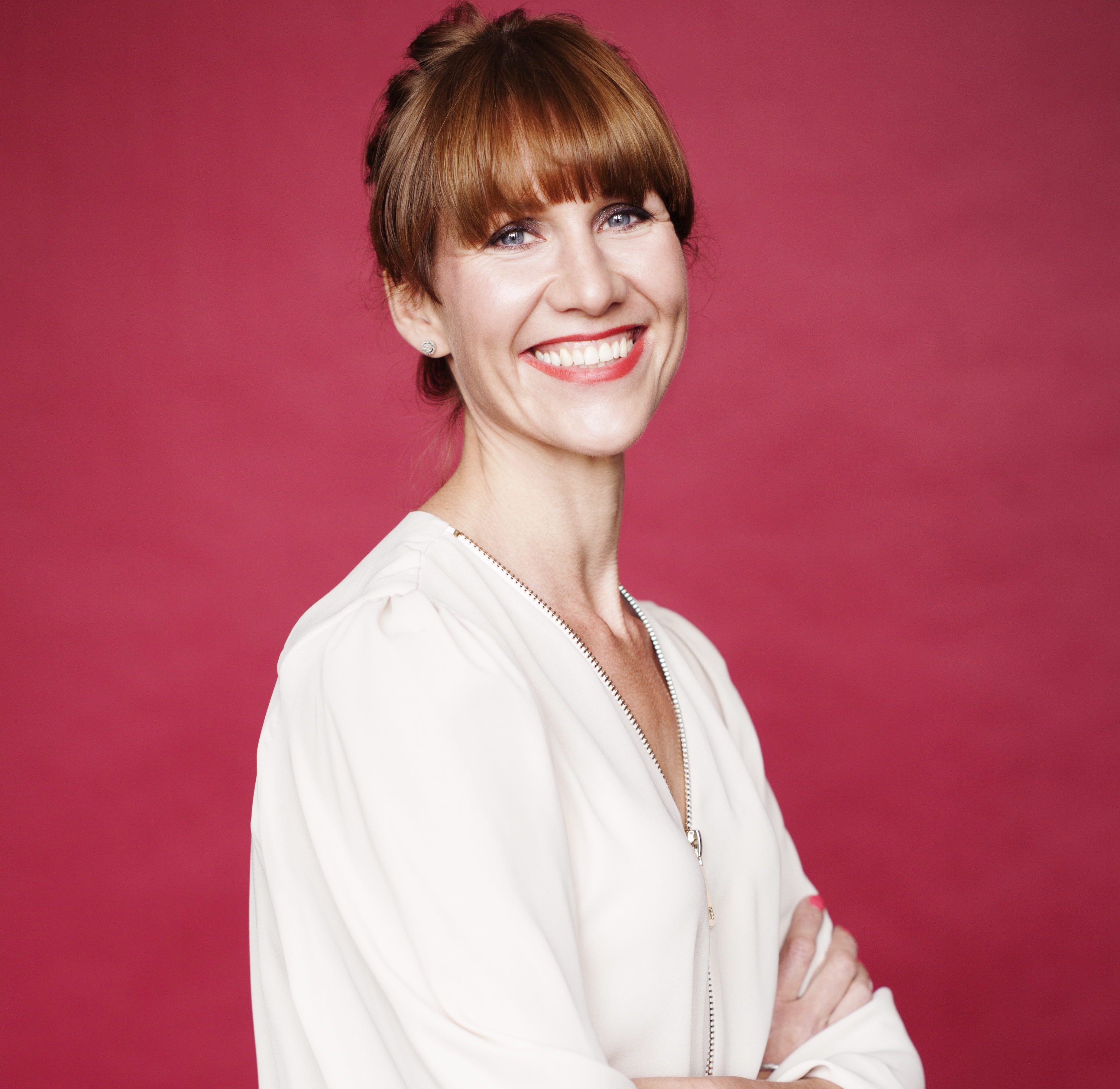 Sarah Waddington
Astute.Work
Sarah is the owner of Astute.Work, a pioneering hybrid agency which brings together the strongest management consultancy with strategic PR and marketing capability to help organisations build their social capital. She is also the founder and editor of #FuturePRoof, a series of books and community aimed at reasserting the role of public relations as a management function.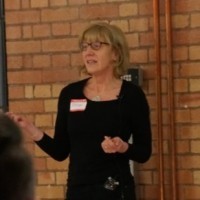 Bron Eames
PRCA Midlands Chair
Bron Eames FCIPR MPRCA has over 35 years' experience in PR & communications working across numerous sectors and working on many award winning campaigns for both clients and agencies. Bron is currently chair of PRCA Midlands and is passionate about championing creativity, integrated communications and evaluation best practice.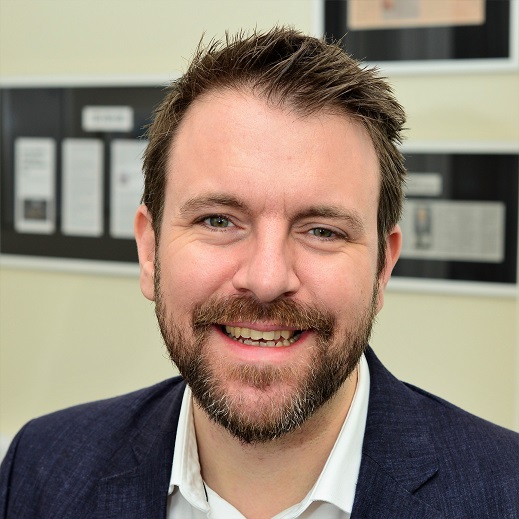 James Taylor
Roaring Mouse
James Taylor spent the first half of his career building brands and reputations for some of the biggest names in the global technology industry. Today, he leads Roaring Mouse Public Relations, a specialist agency for early-stage technology companies that represents some of Europe's most innovative and fastest-growing organisations.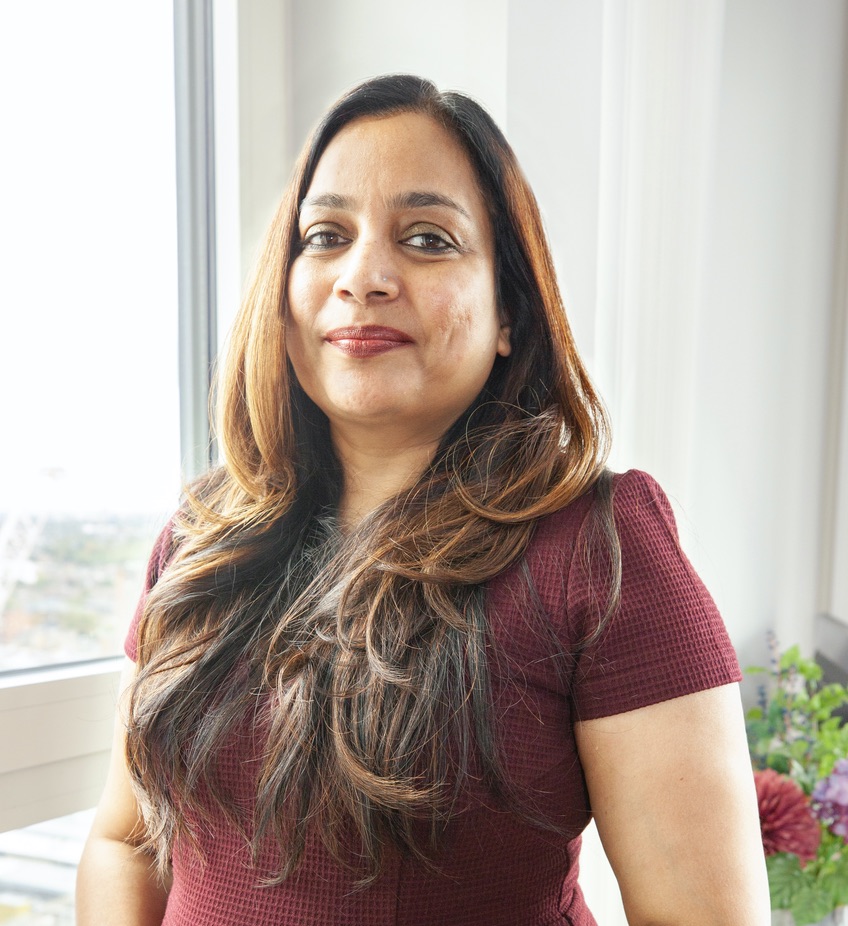 Sudha Singh
The Purpose Room
Sudha Singh is the founder of The Purpose Room (www.thepurposeroom.org), a virtual consultancy working at the intersection of organisational purpose, inclusion and business sustainability. She has over 28 years experience in advising C-Suite of multinationals, governments, industry associations and NGOs across geographies including UK and India. She is the podcast host of  The Elephant in the Room; a Founding Member Race & Ethnicity Equity Board(REEB) PRCA, Member CIPR Diversity & Inclusion Network and an Advisor to PRADAN.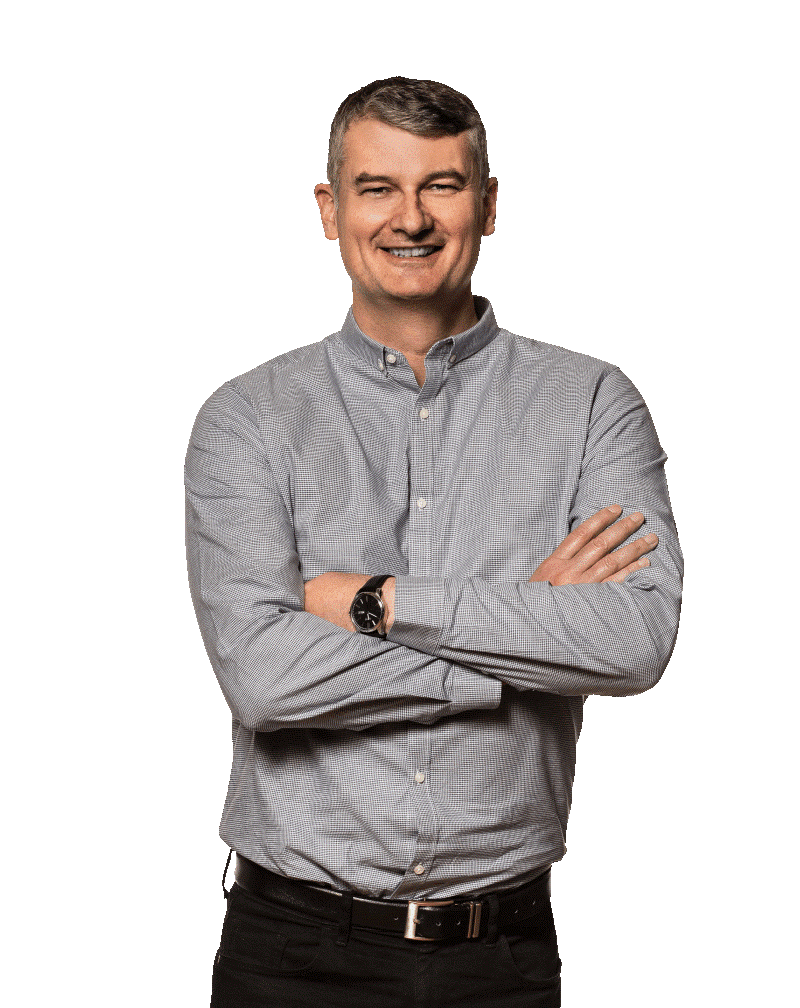 Steve McComish
Motive PR
Steve McComish is the founder and MD at award-winning digital agency Motive PR.
At Motive Steve leads a small team of dedicated media professionals on digital brand building campaigns for clients in many business sectors from food to fashion.
Before setting up the agency in 2008 Steve worked as a journalist in regional and national newspapers including a six year spell at The Daily Mirror where he met and interviewed many famous and infamous personalities including former PM Margaret Thatcher and notorious London gangland figure Reggie Kray.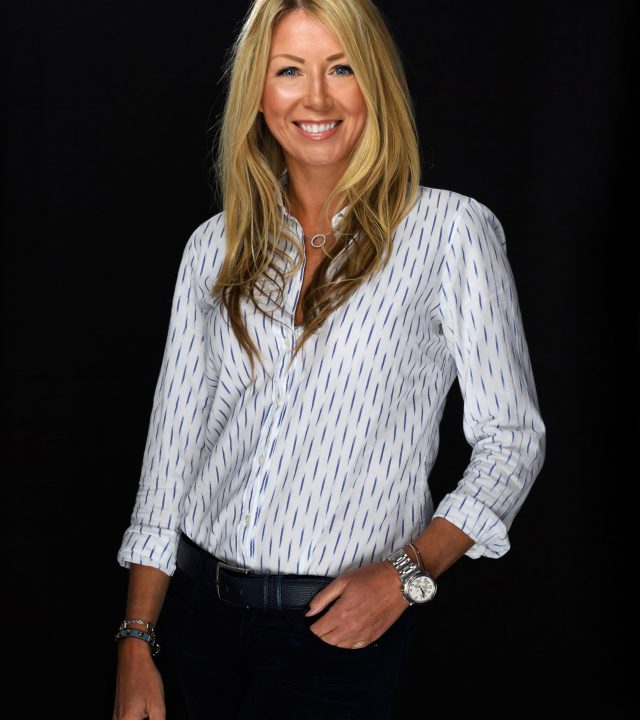 Lisa Morton
Roland Dransfield
Lisa established Roland Dransfield in 1996, an agency dedicated to creating purposeful relationships throughout the city.
She launched the We Built This City podcast in March 2020, sharing stories of those who put the heart into modern Manchester and she sits on Sir Richard's Leese's Business Sounding Board, a team of Manchester business leaders who are working on its economic recovery.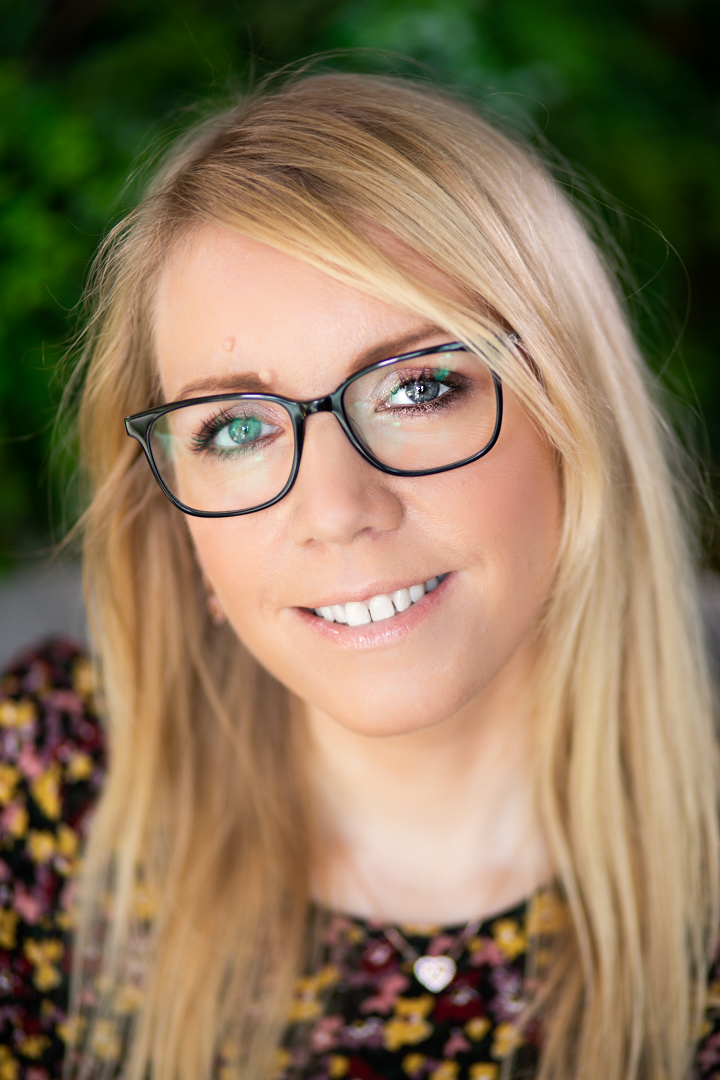 Samantha Livingstone
Rumour Mill Communications
Having worked within the public relations sector for over 18 years, Samantha has extensive experience, working on a wide range of international, national and regional clients, spanning corporate, public sector and consumer markets.  She has worked in both inhouse and agency roles. Samantha is a Chartered Practitioner and founded Rumour Mill Creative Communications in 2013. During this time, she has grown the agency from strength to strength winning a multitude of awards and industry standards. Samantha has been an active voice within the local communications sector and has been a committee member of the Young Leaders NI, supporting and harnessing the talent of future leaders.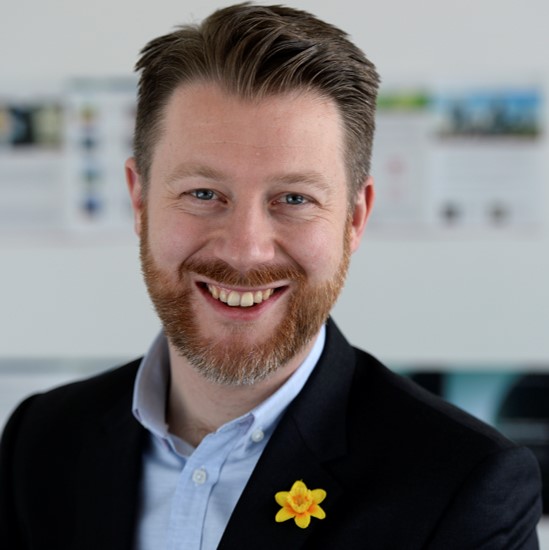 Craig Ling
Grayling
Director and Head of Southern Region, overseeing Grayling's offices in Birmingham, Bristol and Southampton. Craig is a public affairs, corporate communications and reputation management specialist and has led Grayling's work with the likes of M&S, Sainsbury's, HSBC and Aston Villa Football Club. Prior to joining Grayling eight years ago, he spent a number of years working in Westminster as a political advisor to three former Coalition Ministers, including the current leader of the Liberal Democrats, Rt. Hon Sir Ed Davey MP.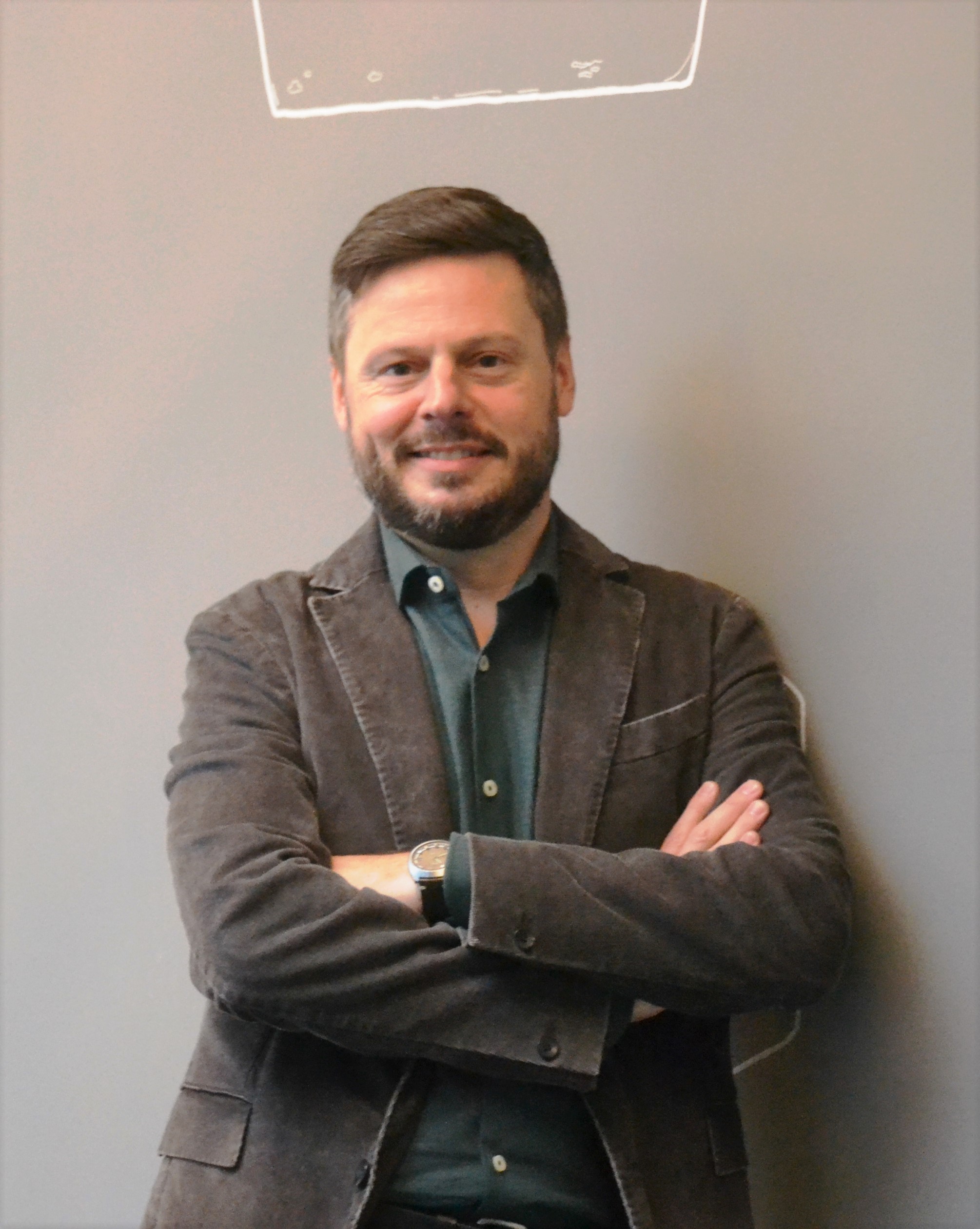 Tim Downs
Aberfield Comms
Starting as a journalist, Tim cut his teeth in some of the North's leading agencies before setting up Aberfield Communications in 2012. Passionate about PR that goes beyond raising awareness, Aberfield use insight to positively influence audience behaviours and drive tangible change for clients including first direct, the BBC and Young's Seafood.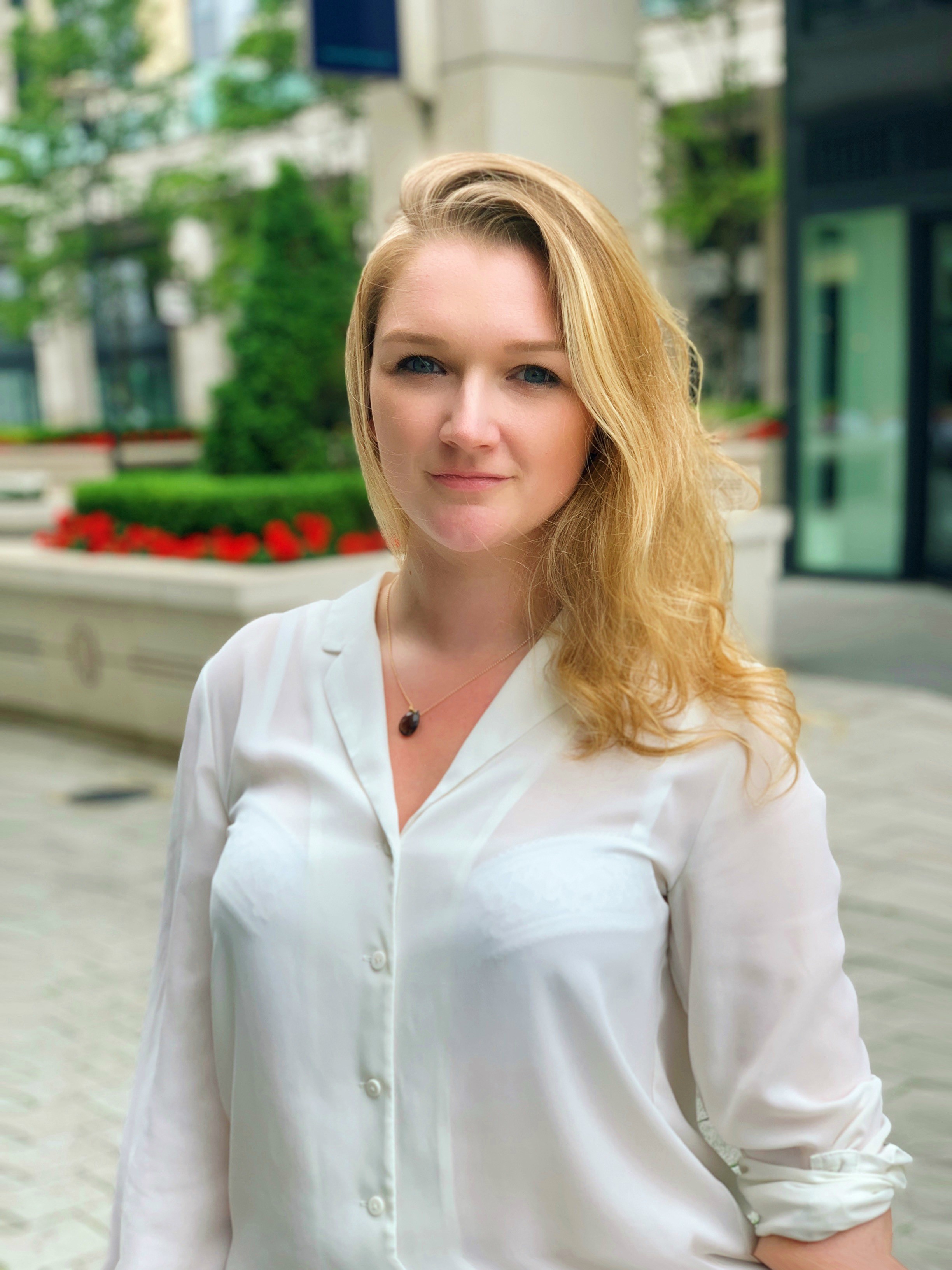 Emily Northcott
Media Zoo
Emily leads the growing Consumer PR team at Media Zoo, working on clients in the personal finance, tech, gaming, and FMCG industries. Having previously led the communications for high-profile legal proceedings, Emily moved agency-side in 2016 in Manchester before making the move to London in late 2018.
A linguistics graduate, Emily is a specialist in client strategy and copywriting often getting involved in projects across a number of the business divisions as well as leading on new business pitches.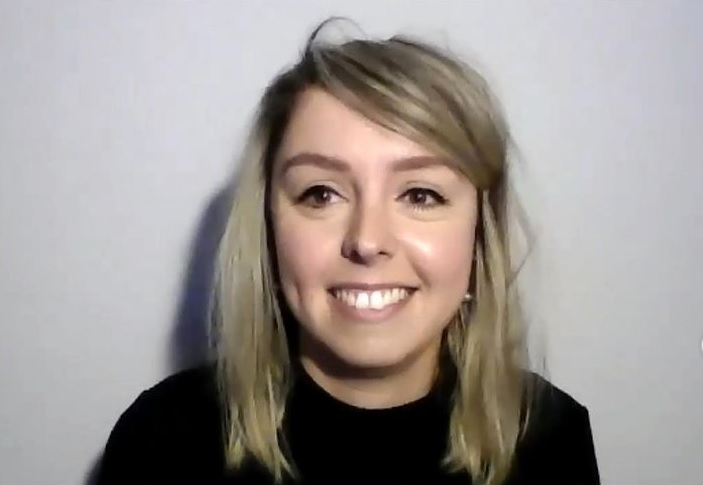 Claire Reynolds
Nottingham Hospitals Charity
Claire is Head of Marketing and Communications at Nottingham Hospitals Charity, which supports Nottingham's NHS hospitals. Prior to this, Claire was Head of PR at Tank, an award-winning PR agency. Claire is an outspoken advocate for supportive and inclusive work cultures, and previously won the CIPR Outstanding Young Communicator Award.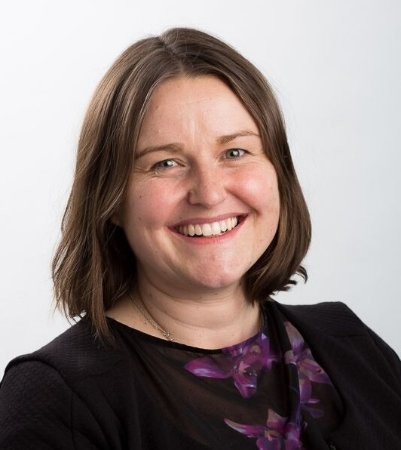 Jemma Gabb
Golley Slater
Jemma is the Head of Earned Media at Golley Slater. A comms specialist with 18 years of experience
in agencies in London, Sydney and Cardiff, she specialises in earned-first integrated communications and has worked across multiple sectors. Her experience ranges from financial services to public sector, delivering creative programmes across PR, content marketing, influencer and social media marketing.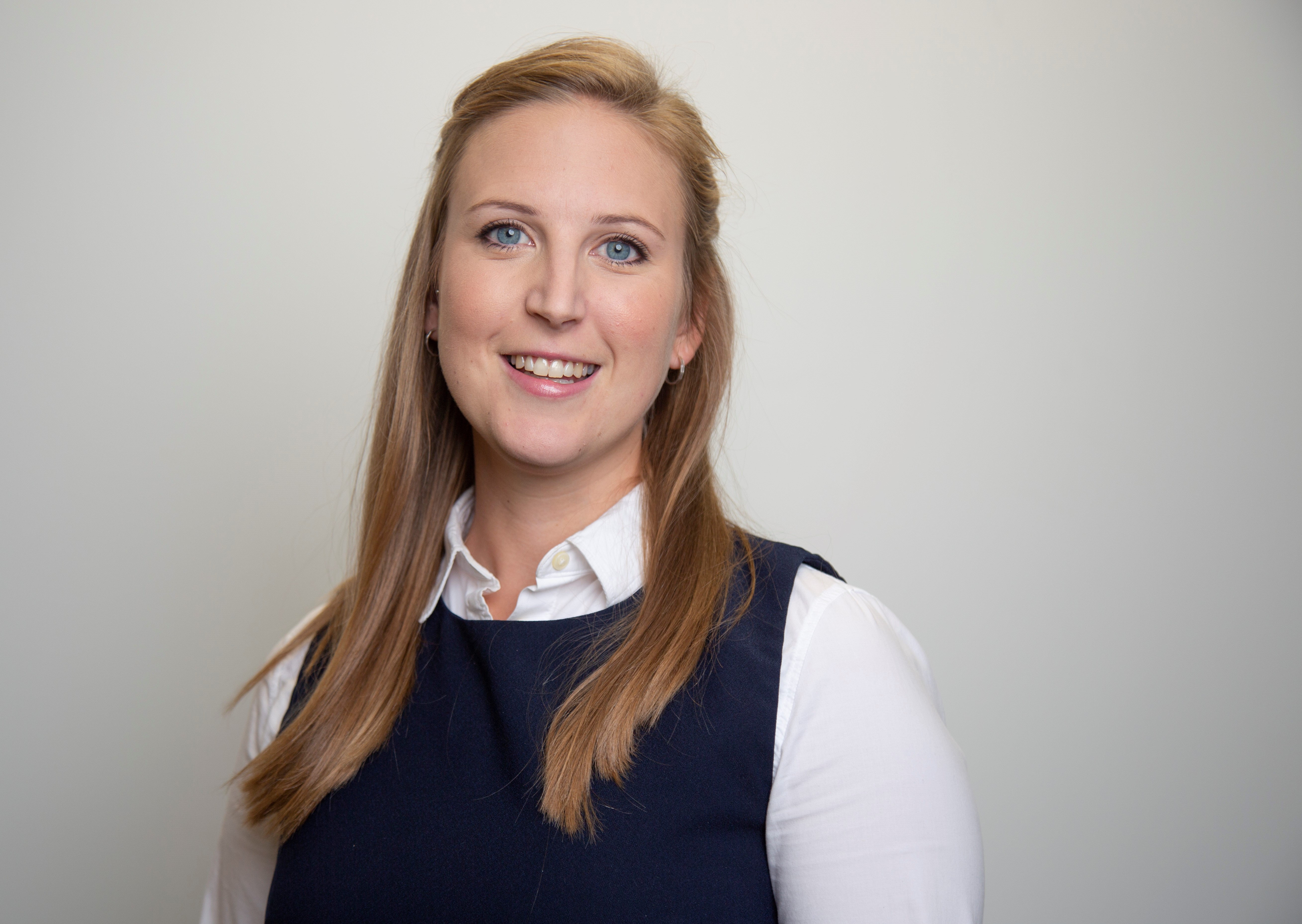 Kate Gooderham
Liquid
Kate is Group Account Director at award-winning Midlands agency Liquid. She has more than ten years' experience in both agency and in-house roles across numerous sectors including food, leisure, transport, and technology. A marketer at heart, Kate champions combining research with creative ideas to deliver successful integrated campaigns.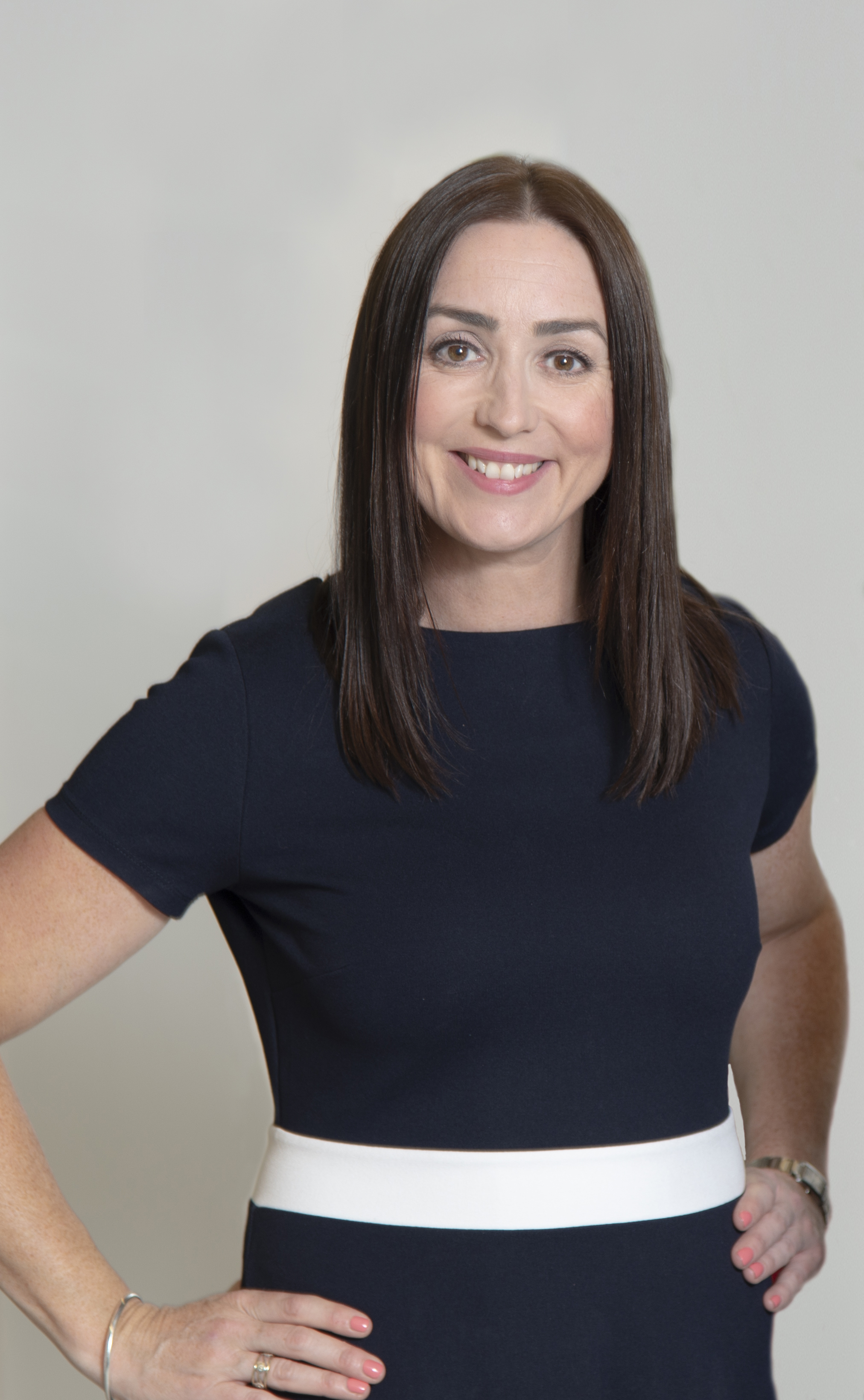 Angharad Neagle
Freshwater
Angharad is responsible for driving growth and performance across Freshwater and providing senior counsel to clients. Angharad joined Freshwater in 2008 following a career spanning police, local government and agency roles and has a track record of devising strategies that build reputation, inform opinion and change behaviour.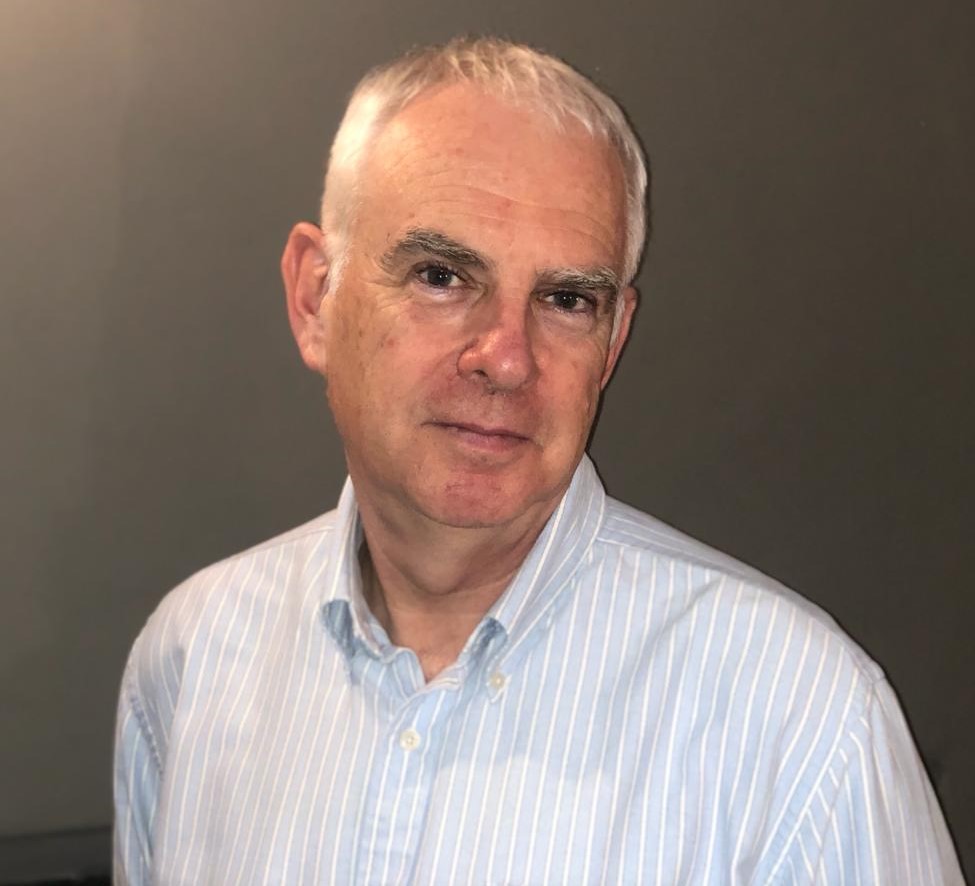 Gwyn Williams
S4C
Gwyn has been Director of Communications at the Welsh broadcaster S4C for 5 years, before that he was Director of Communications in the Office of the Welsh Language Commissioner. He completed his Masters in Strategic Communication at the University of Central Lancashire in 2017 and is a CIPR Accredited Practitioner.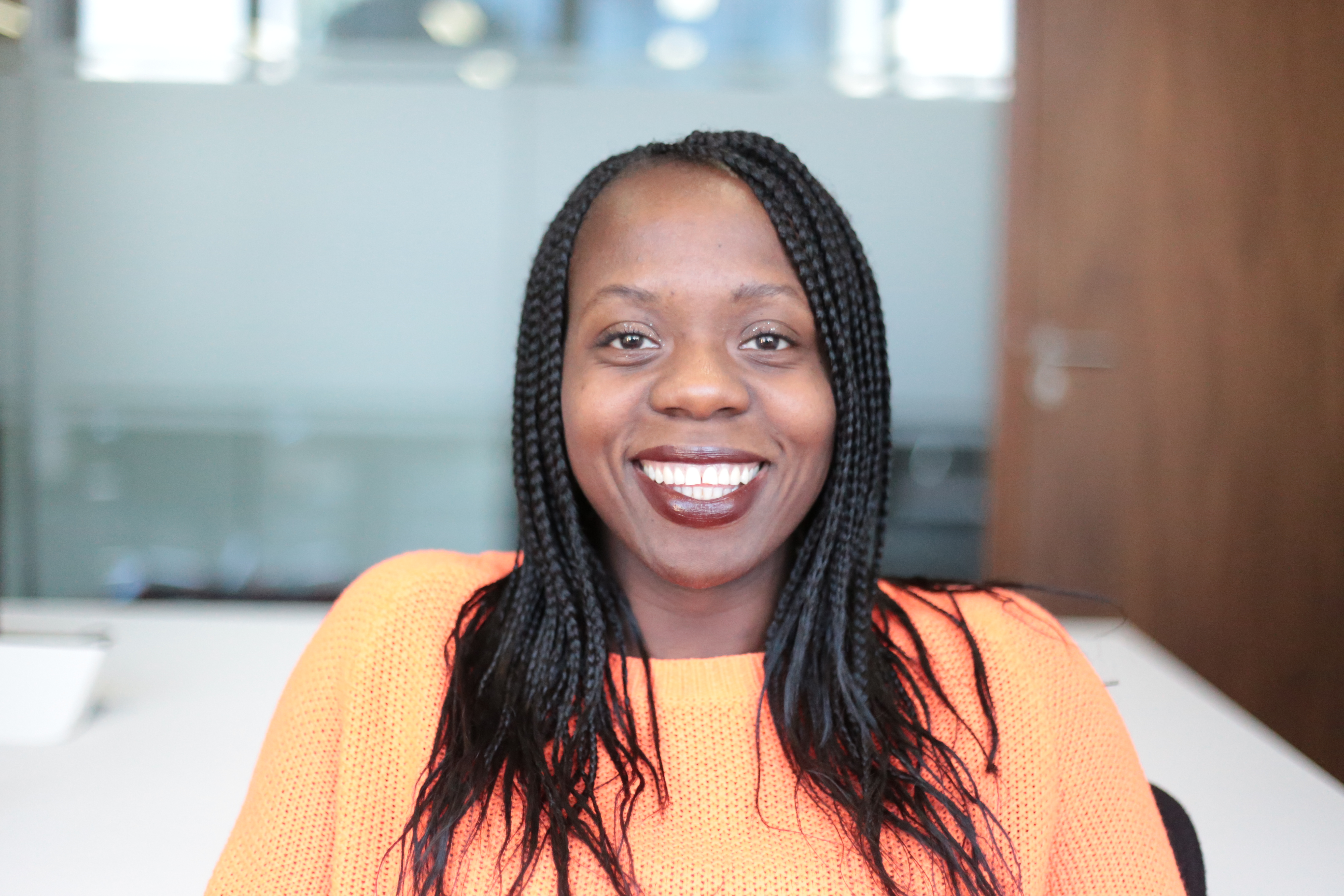 Annique Simpson
A2Dominon
Annique Simpson is a change communications business partner at residential housing group A2Dominon. She has received internal and industry recognition for her work, including the Moorfields Eye Charity Award for Innovation, Education & Research. Annique is a comms blogger, mentor and Head of Content for the UK Black Comms Network.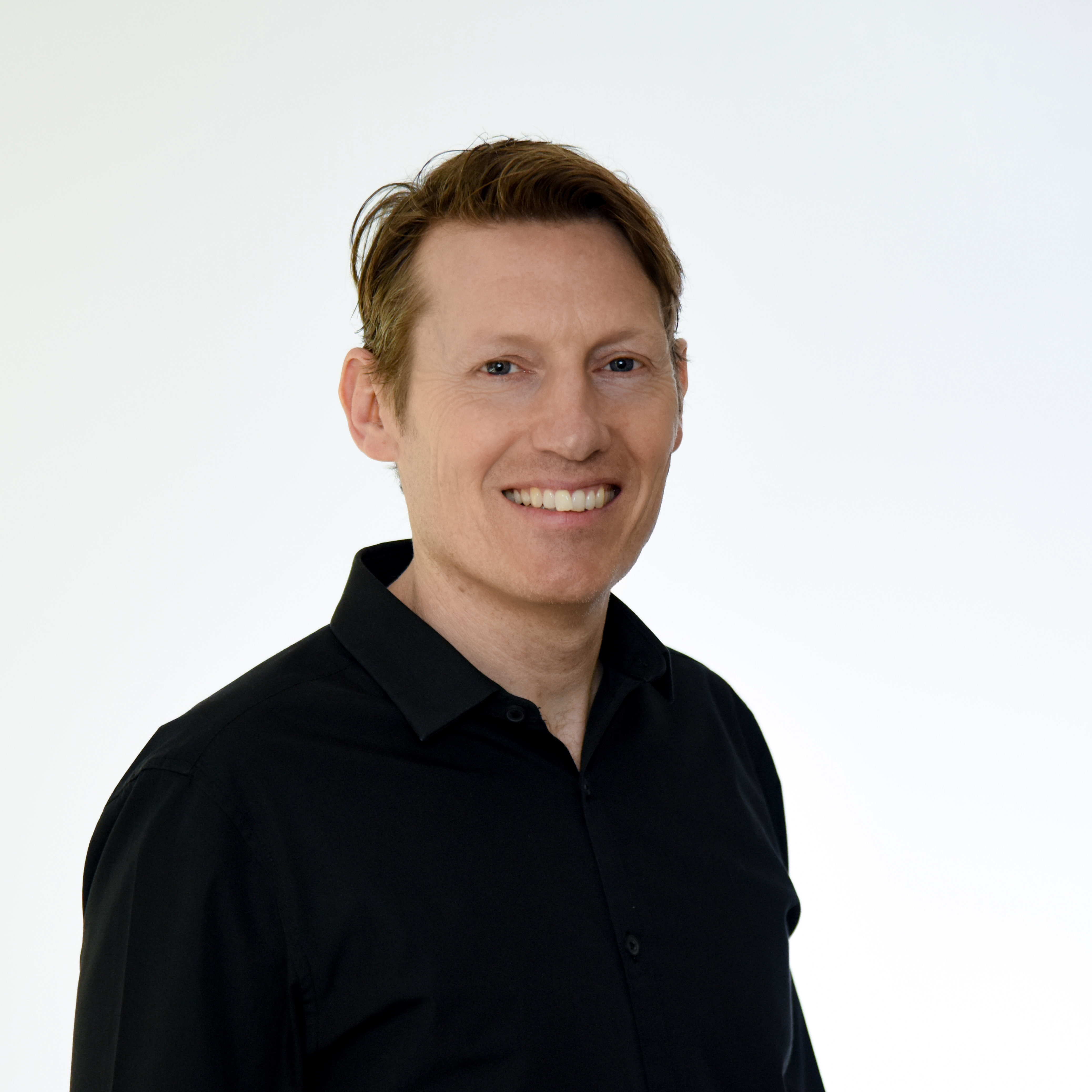 Paul Lucus
Fan Club PR
With over two decade's experience in delivering integrated, multi-channel campaigns, Paul overseas Fanclub's strategic approach to generating fans that create a commercial impact for their clients across B2C and B2B.
Previously a Director in the Brand team at Edelman and at consumer agency, Fever, his clients have included, Sony, PlayStation, Sky, First Direct, NOW TV, EE, Tesco and Heineken.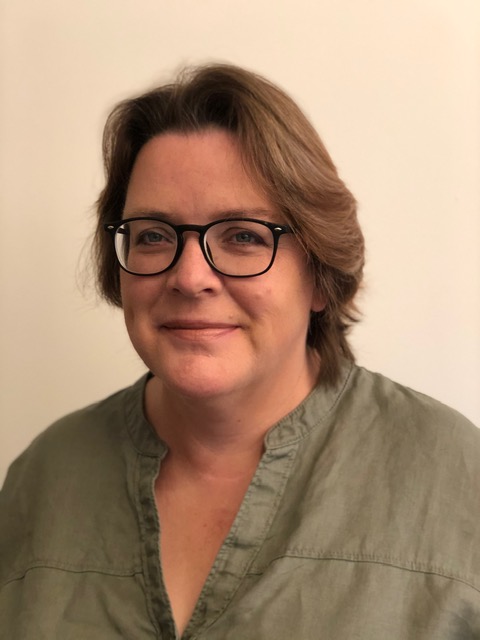 Caroline Sanger-Davies
Chester Zoo
Caroline has worked in marketing and comms for 30 years, across leisure, tourism, the arts, and education. For the past 8 years she's led the marketing, PR, fundraising and public affairs teams at Chester Zoo, the UK's most visited zoo, and leading international conservation and education charity.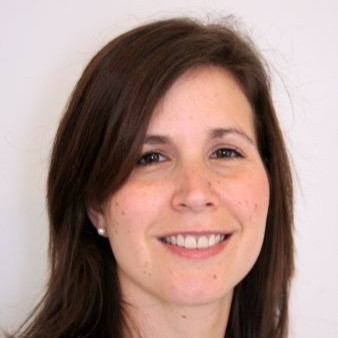 Claire Williamson
Resonance Crowd
Claire is co-managing director of Resonance. She has 20 years' marketing and influencer relations experience, working with start-ups to multi-national organisations across the technology, professional services and financial industries.
Claire was the EMEA communications manager for NEC, leading its AR, PR and corporate comms division in alignment with HQ in Japan. Claire has planned and implemented successful campaigns for the likes of IBM, Fujitsu and Adobe.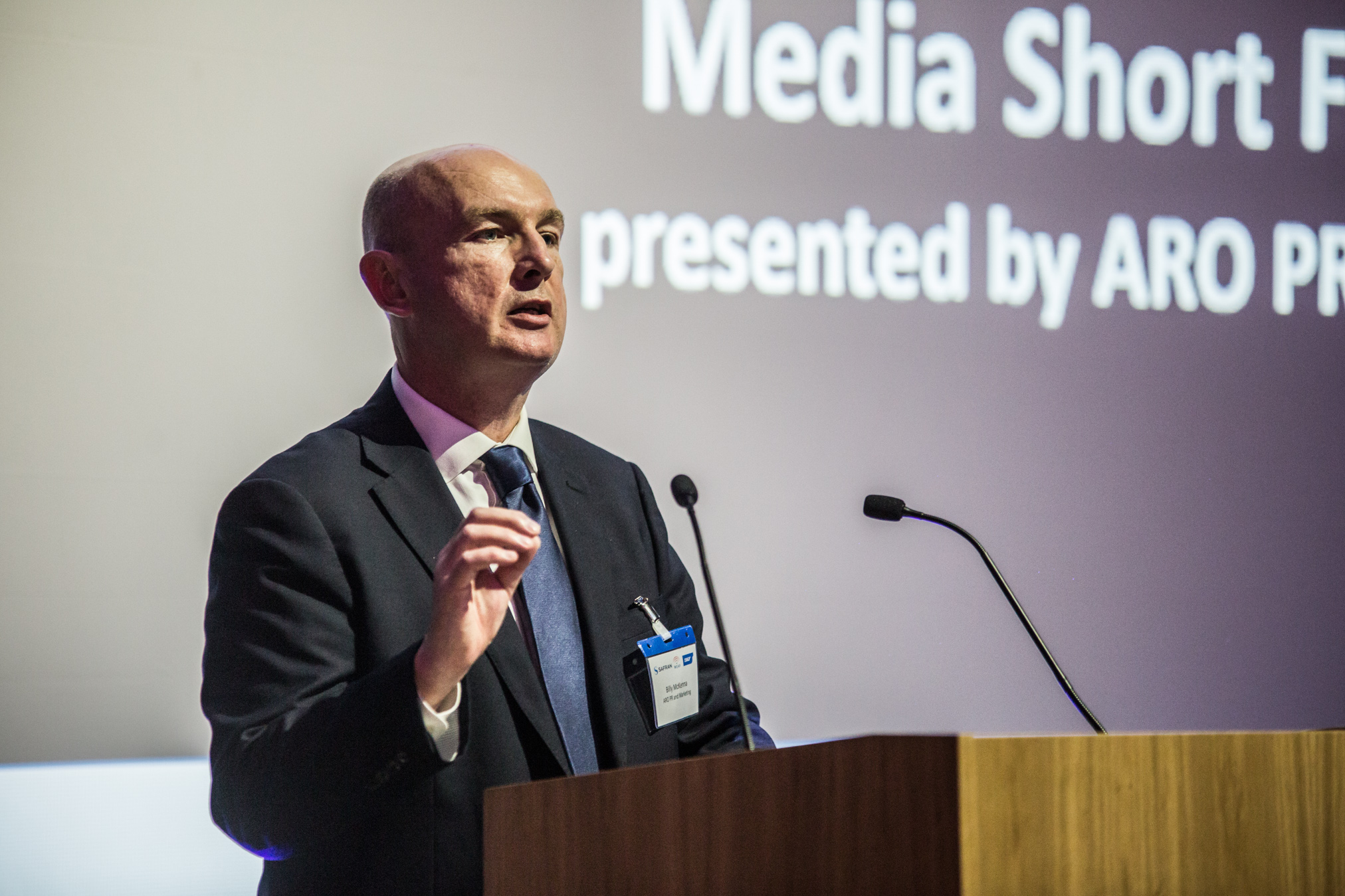 Billy McKenna
Aro PR and Marketing
Founder and MD of award winning specialist agency Aro PR and Marketing, Billy has worked across a wide range of industries including leading manufacturing companies, FMCG, local and national government (the Treasury, DEFRA and Health), the voluntary sector and, now with Aro, SMEs in advanced engineering. This has covered many communications disciplines including; PR, marketing, media relations, internal communications, public affairs, social media, strategy and change management.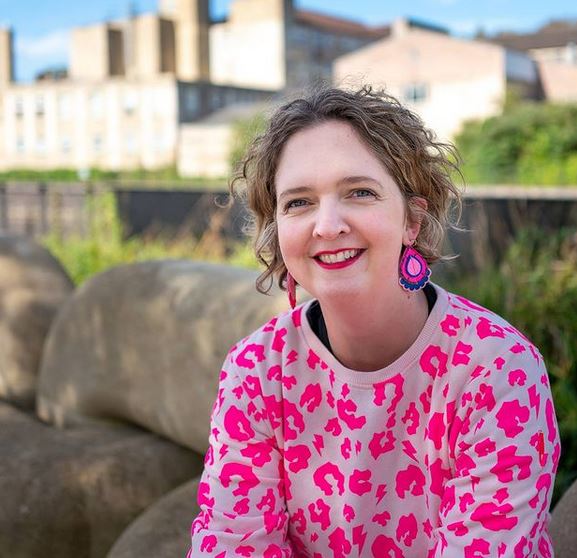 Anna Sabine
MPC
Anna is Chief Exec at MPC, an award-winning communications agency. Anna is passionate about encouraging women in business and founded a campaign to improve gender balance in the property industry. She was also listed as one of The Planner magazine's Women of Influence for 2019.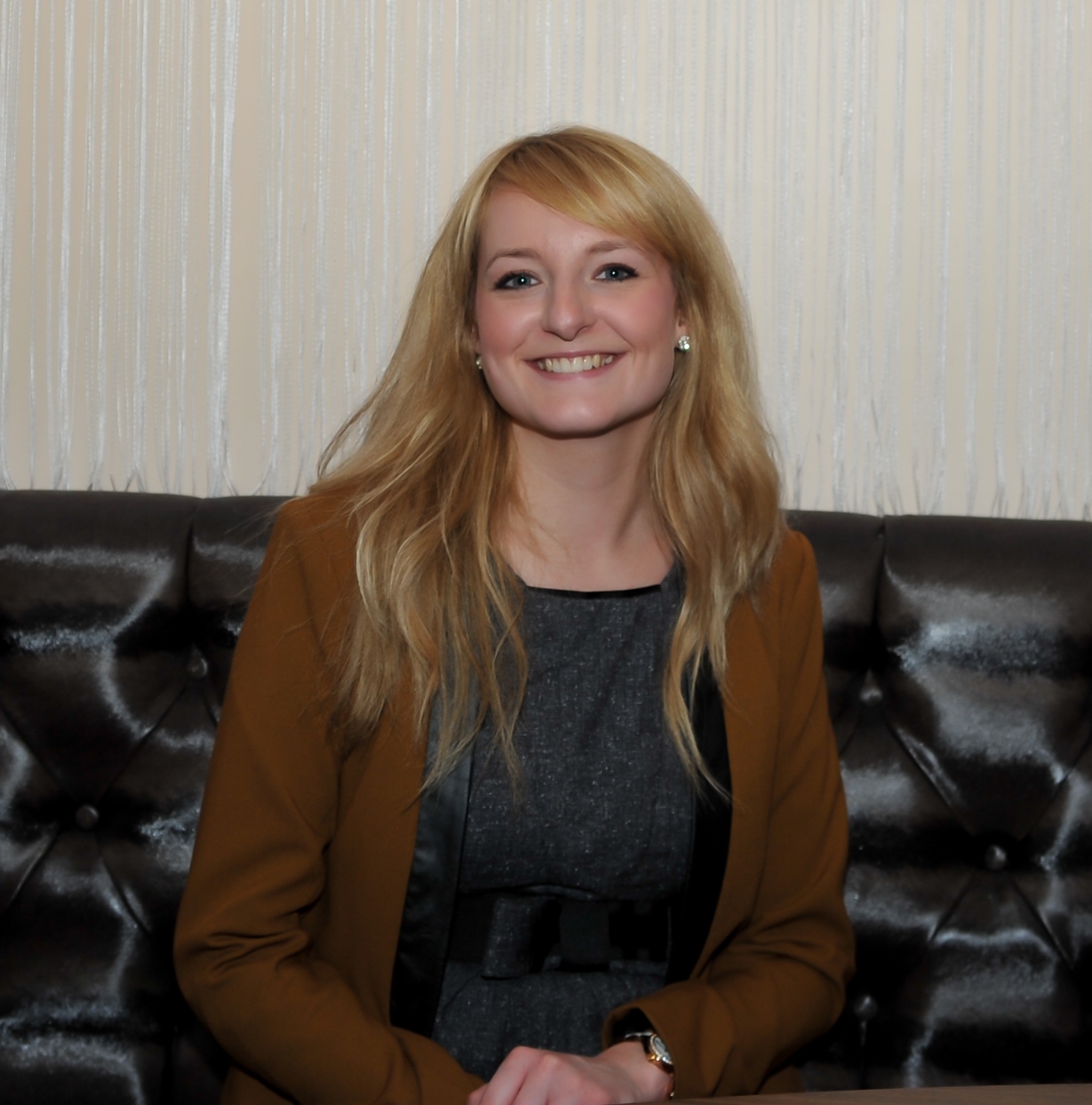 Becky Humphries
NEC Group
Becky is the Head of PR and Communications at the NEC Group, one of the world's top venue management companies.
In the last eight years, she has worked across a range of its businesses including the NEC and Utilita Arena Birmingham. She has also previously worked in the third sector for national veterinary charity PDSA.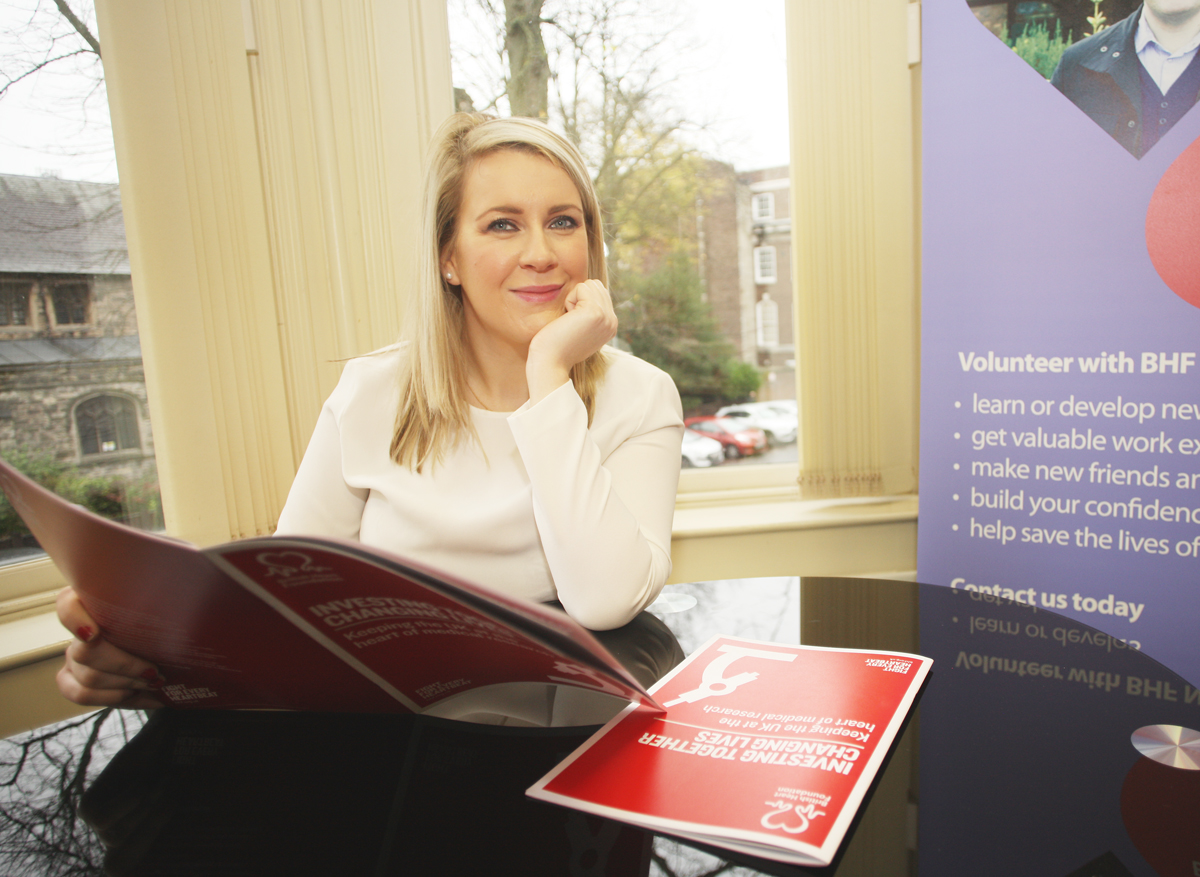 Gemma Burns
British Heart Foundation NI
Gemma is the Devolved Nations Communications and Engagement Manager for British Heart Foundation NI. She has responsibility for the medical research charity's communications in Northern Ireland as well as managing communications teams in Wales and Scotland. Prior to this she worked for a communications agency and spent eight years as a journalist.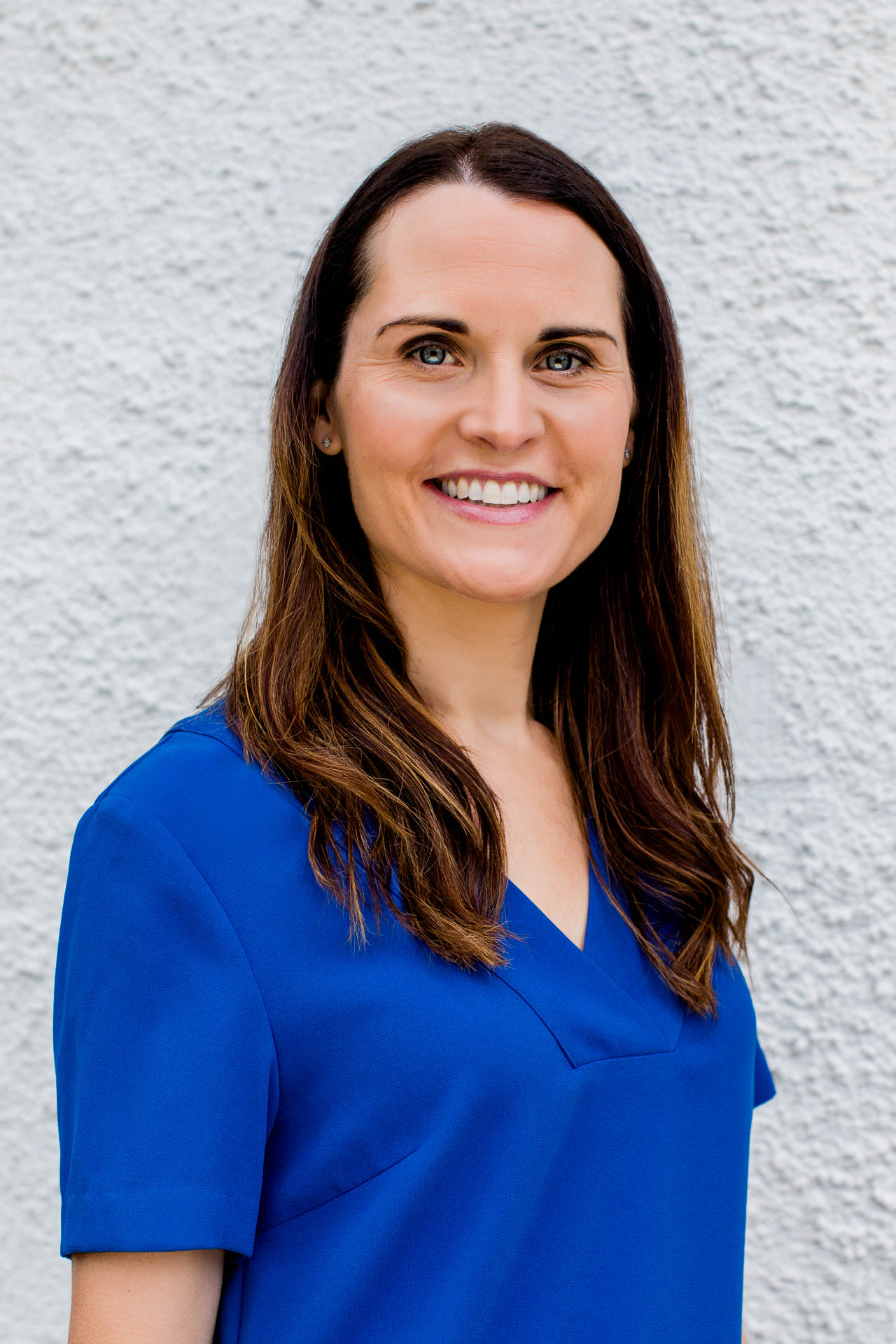 Andrea Kennedy
Andrea Kennedy PR & Communications
Chartered PR practitioner Andrea has worked in media and communications for 20 years.  A former journalist for outlets including the BBC, she has led communications campaigns for organisations across the education, arts, charity and corporate sectors. In 2019 she launched her own consultancy Andrea Kennedy PR & Communications.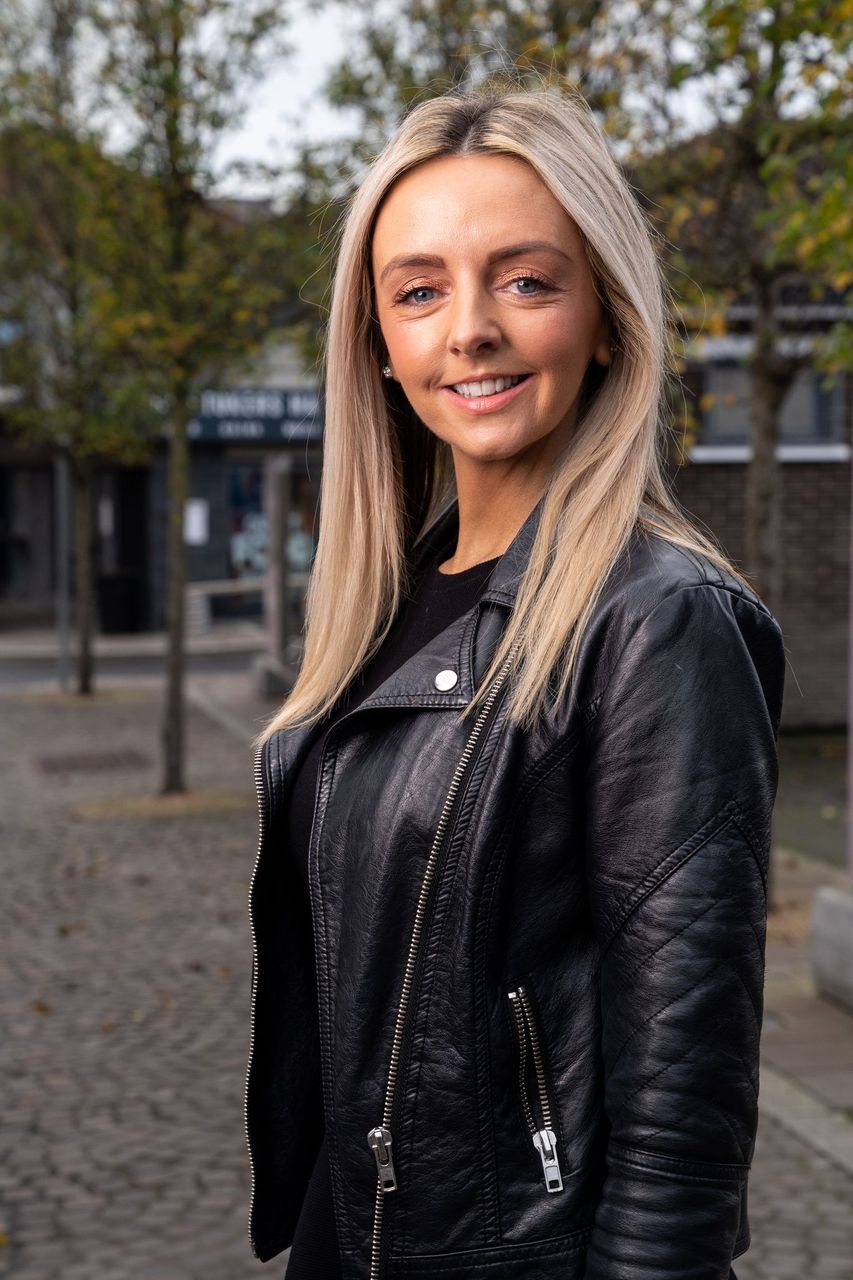 Claire Best
Clearbox
Claire is General Manager of Clearbox – a PR agency specialising in UK regional communications, and social media. She has more than a decade of experience in PR and marketing, CRM and community support.  At Clearbox Claire leads a team of dedicated communications professionals on PR and social campaigns for clients in many business sectors.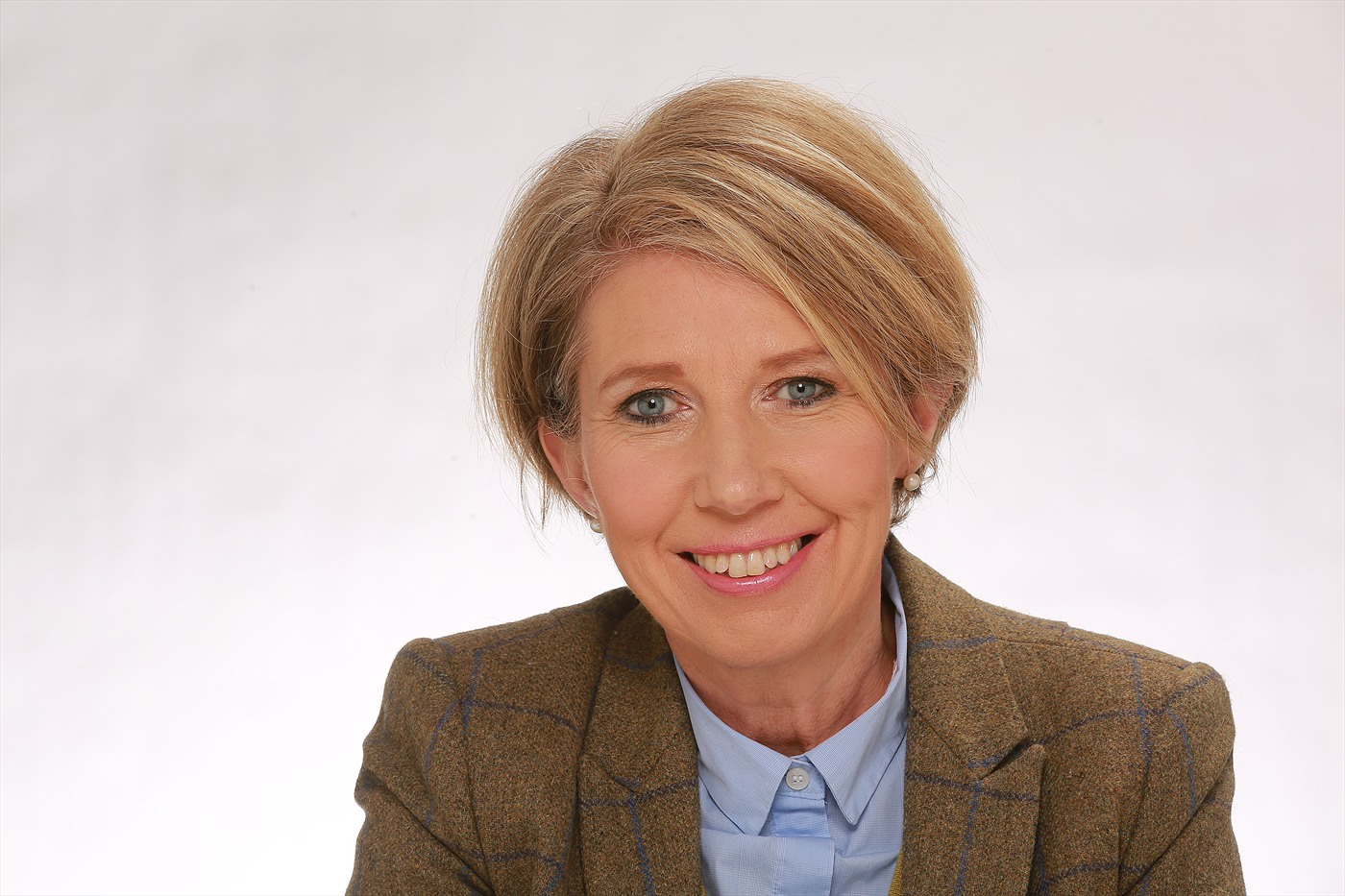 Claire Bonner
Morrow Communications
With 30 years' experience under her belt, Claire Director at Morrow Communications is well grounded in the world of corporate and consumer communications. A trained journalist, she worked in the drink's industry before moving to consultancy life where she's earned her reputation as a dynamic, no-stone-left-unturned professional who is a passionate advocate for her clients and the industry in general.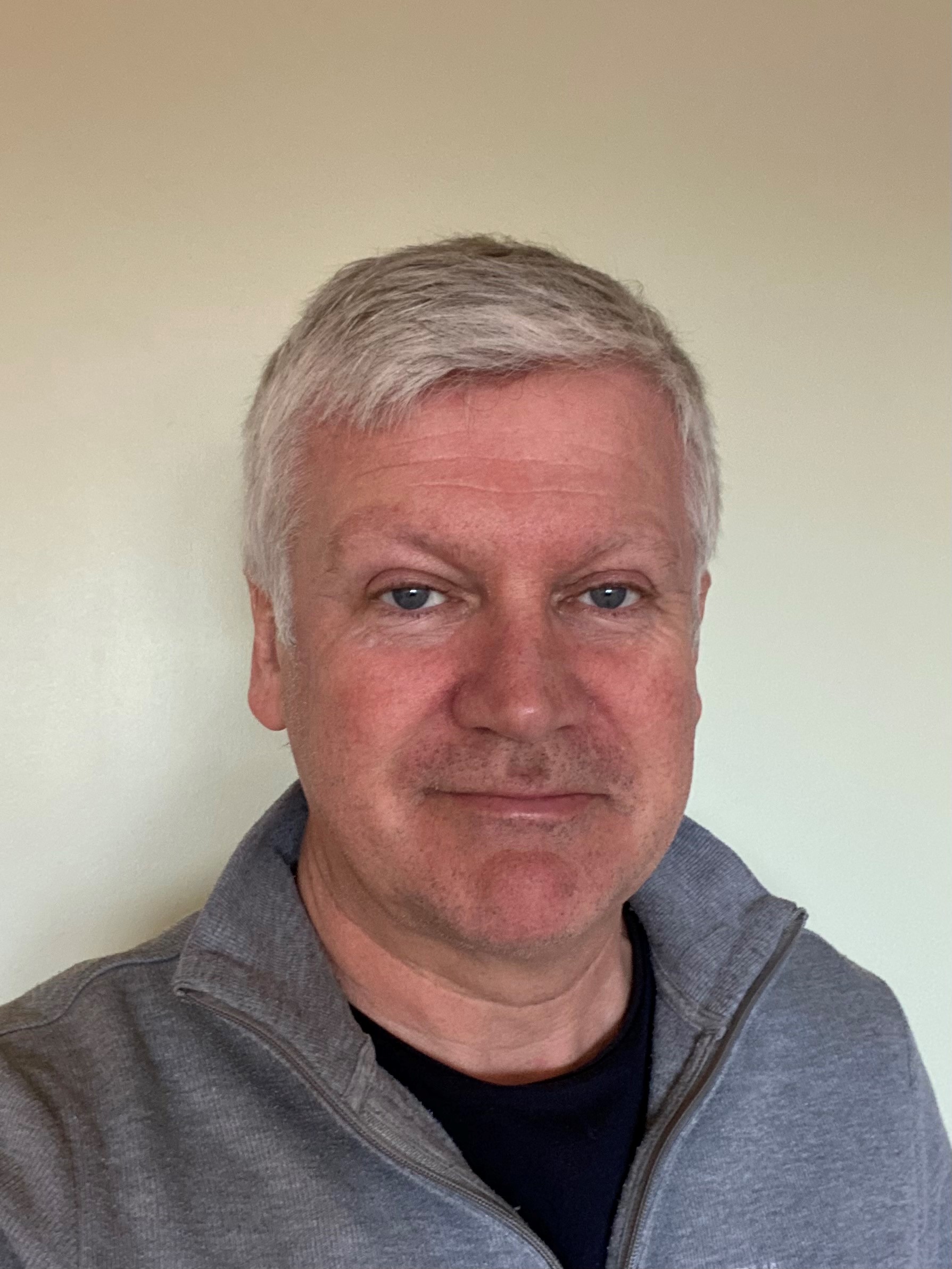 Eamon Deeny
Government Communication Service
Eamon has worked in communications for over 35 years. Starting out as a journalist, he has spent most of his career working in a political environment across local, regional and national government. His most recent post was Northern Ireland Head of External Affairs and Professional Development for the UK Government Communication Service, which is part of the Cabinet Office. He plans to leave that post in March 2021 and work as a communications consultant.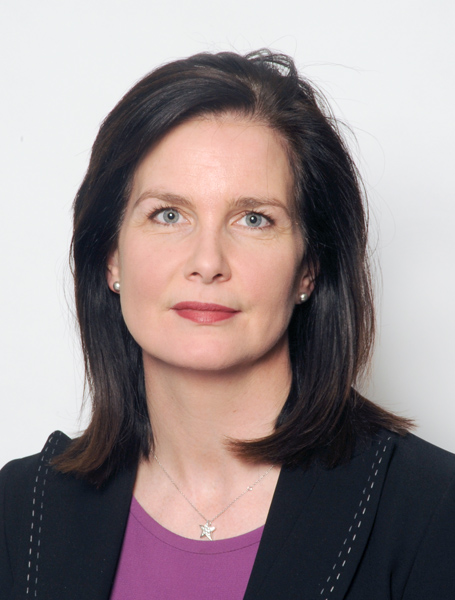 Sinead Cunningham
National Museums NI
Sinead is Marketing & Communications Manager for National Museums NI.  She is responsible for developing and delivering the marketing and external communications strategies including brand management, advertising, digital communications, PR and corporate communications.
With over 25 years' experience, Sinead is a highly experienced and strategic marketer having worked in various roles in the public, private and non-profit sectors.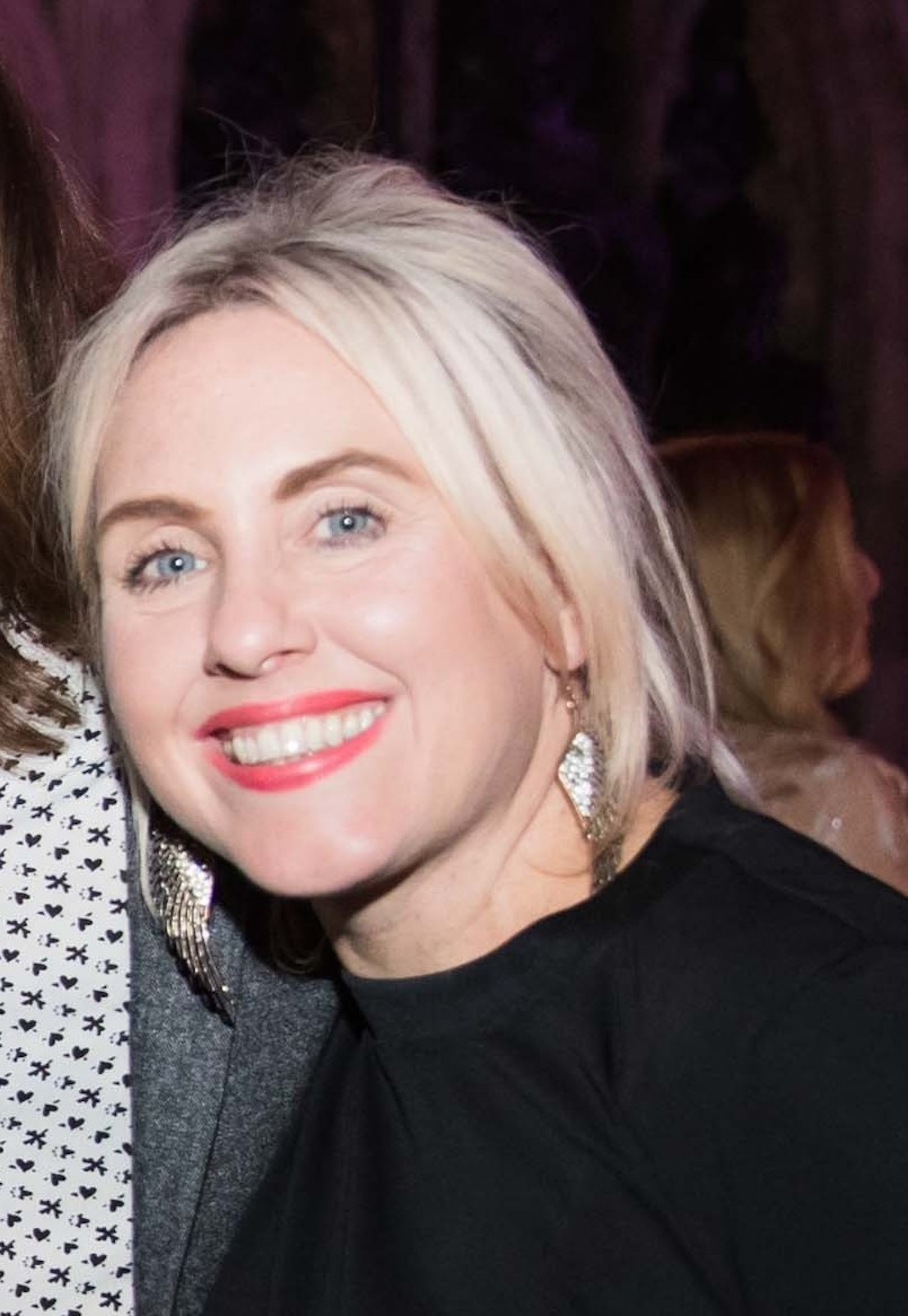 Sharon Brigden
SLB PR
Over 25 years' experience in PR, Sharon Brigden is the founder/MD of SLBPR Ltd, with offices in Leeds and London, specialising in lifestyle. She is a member of the steering committees for PRCA Yorkshire and North West as well as the advisory committee for the British Beauty Council.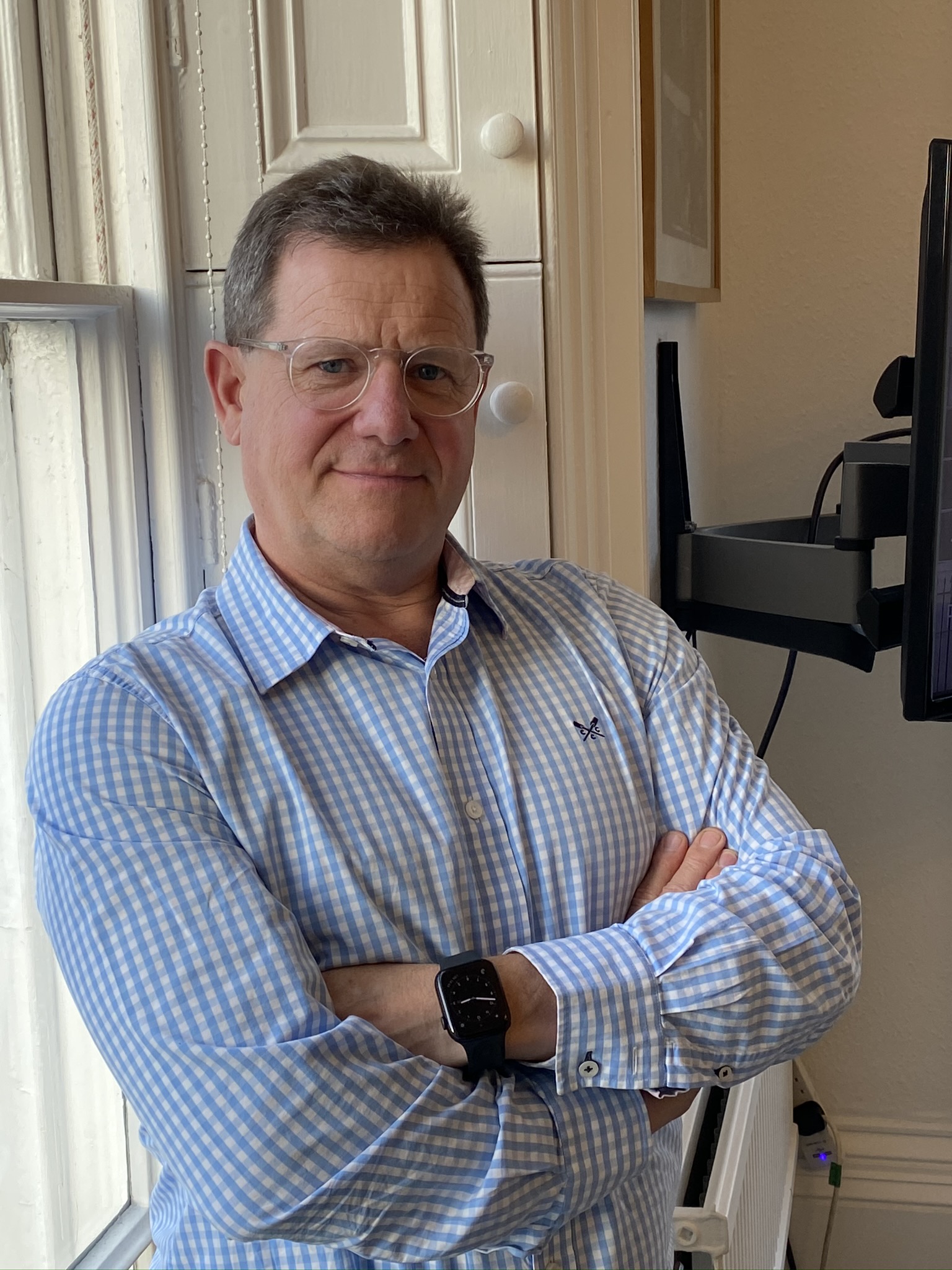 Guy Woodcock
Montpellier Public Relations
Founder and lead consultant at Cheltenham-based, and also PRCA Board Member, Guy brings 30 years' experience in commercial PR and communications, on top of 12 years as an infantry officer. A businessman who is passionate about strategic and coherent communications in business and organisational growth.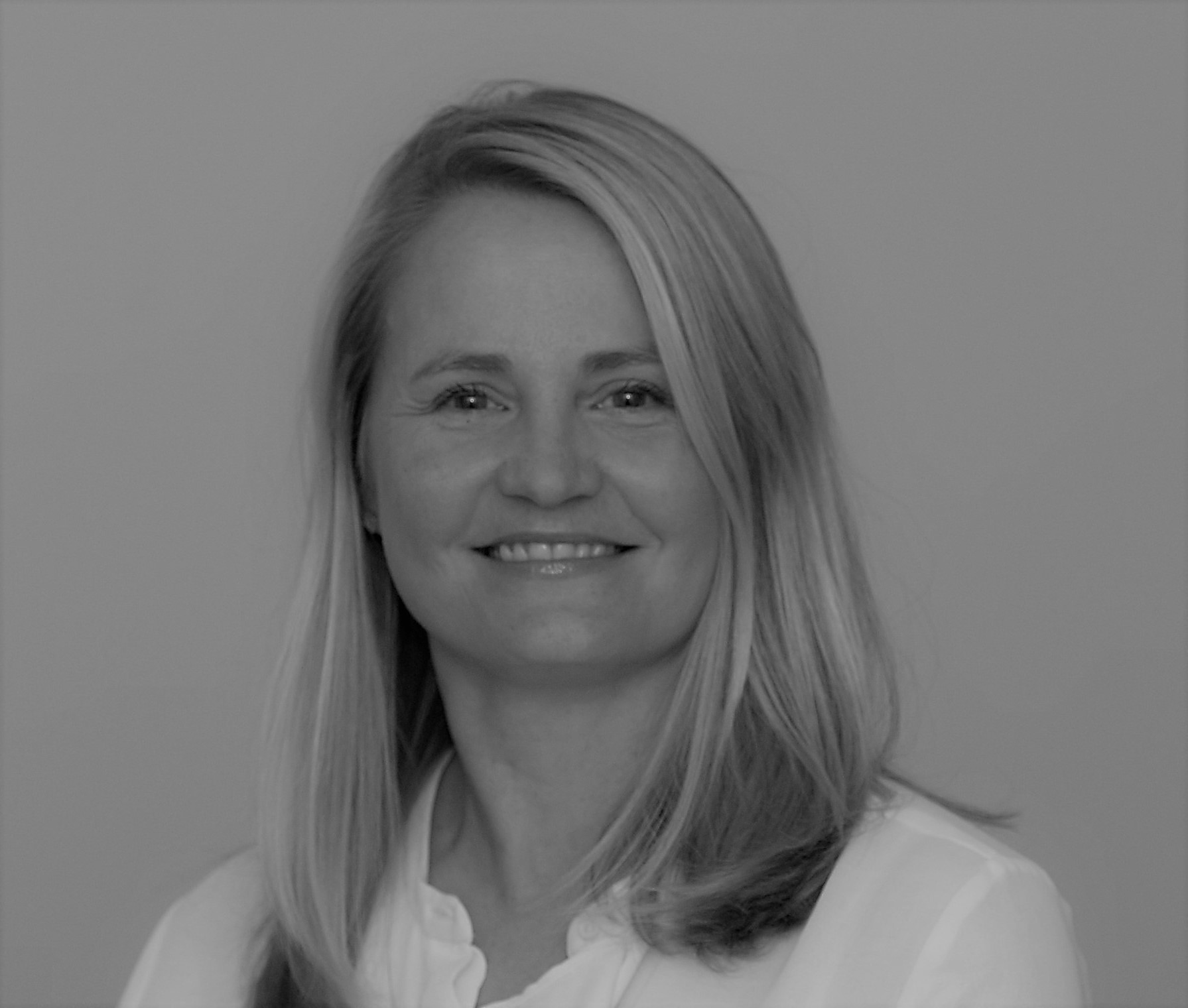 Sarah Perrins
Limegreen Communications
As Joint MD of Limegreen Communications, Sarah brings over 25 years agency and client-side experience, leading campaigns for global brands across tech, hospitality, leisure and retail sectors. She knows what goes into making award-winning campaigns; campaigns that hit the headlines and get clients noticed for the right reasons.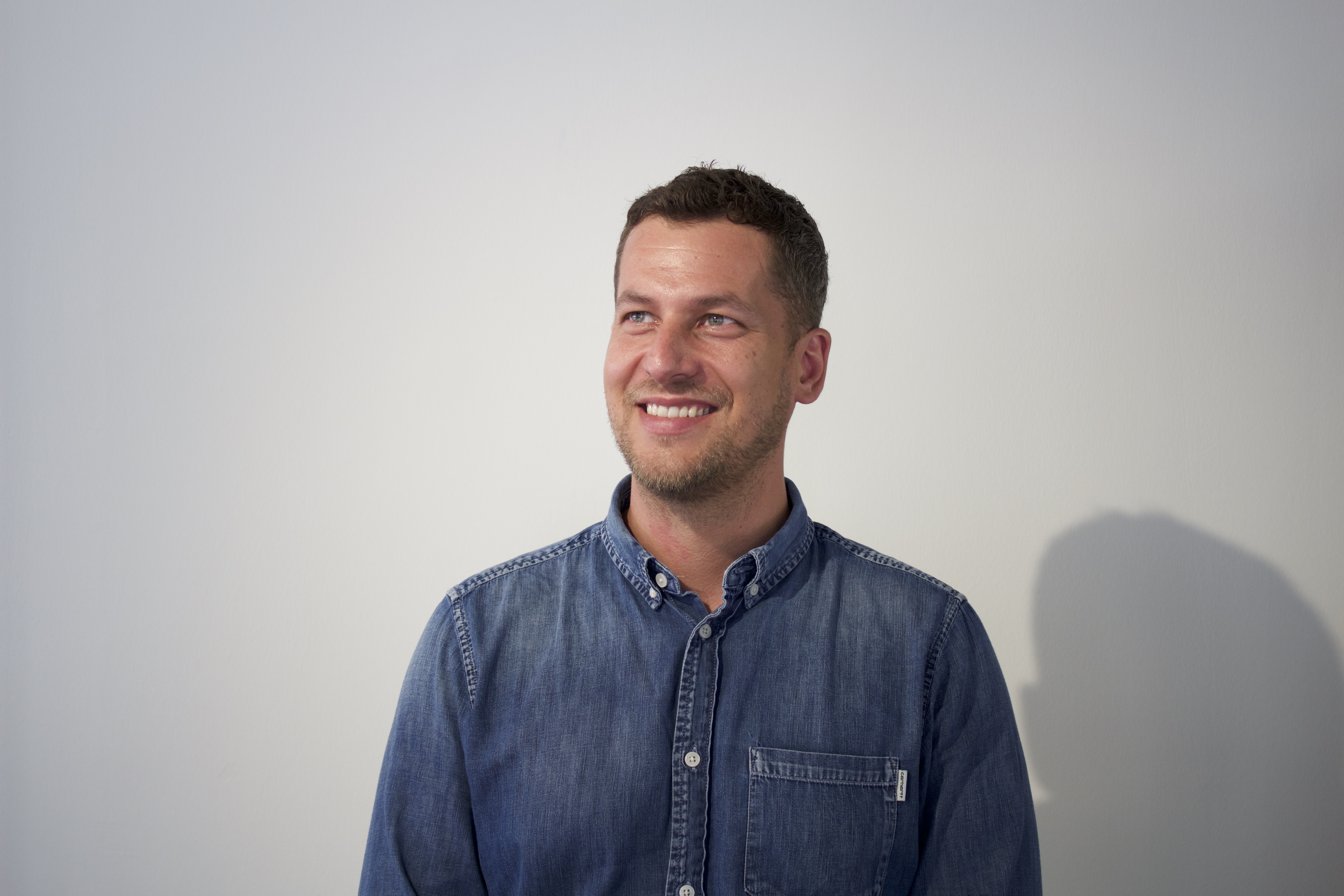 Drew Benvie
Battenhall
Drew is a specialist in social media and PR, having led agencies in the UK as a CEO, before founding specialist consultancy Battenhall. He advises global clients on digital, social media and reputation, lectures on social media strategies, and is the proud owner of a PRCA 2020 Outstanding Contribution award.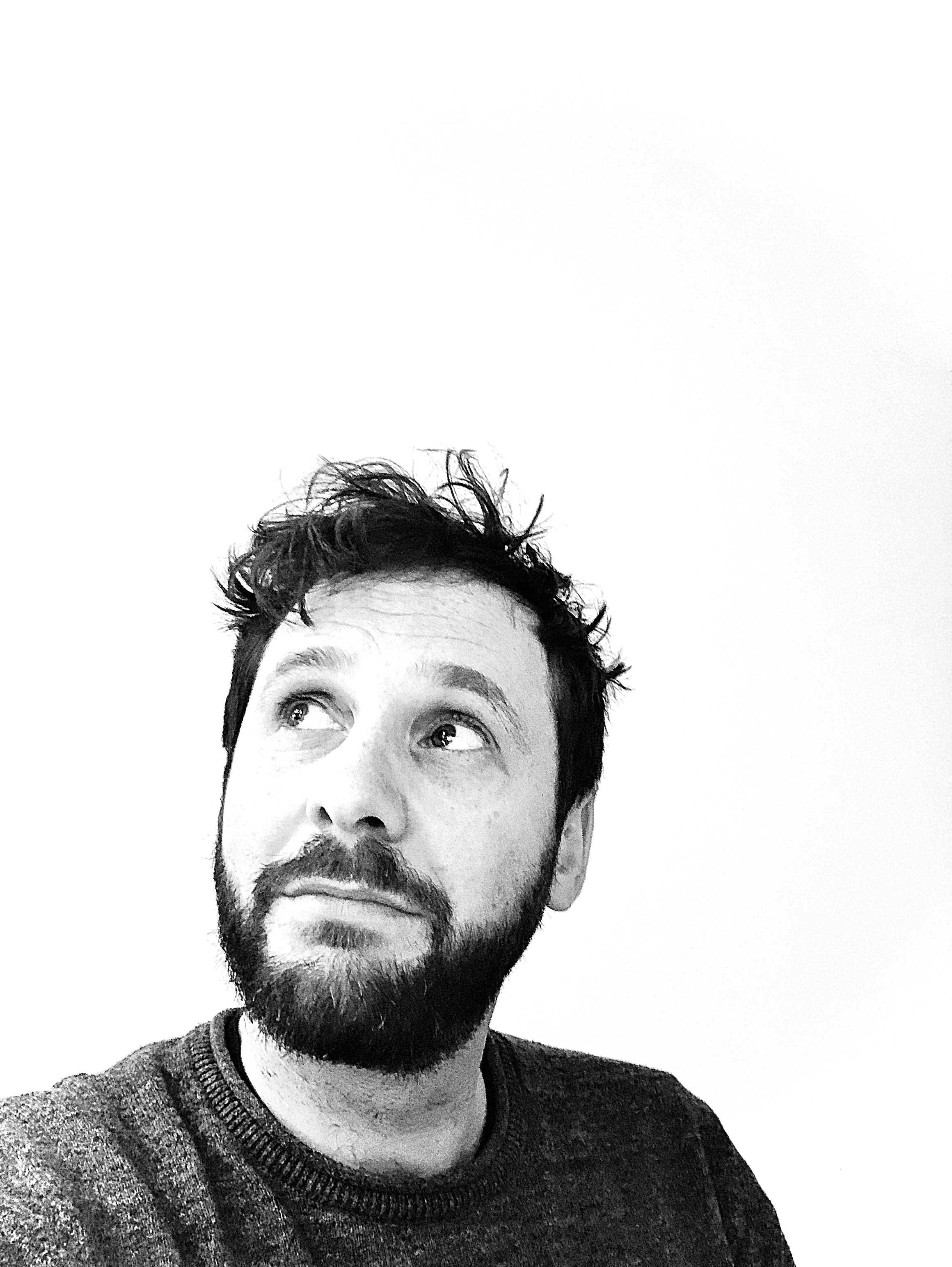 Lawrence Francis
Premier
Lawrence is a Board Director at Premier, one of the UK's leading specialist agencies for the entertainment, art and culture sectors. Premier's global client roster includes major film studios and streaming platforms, cultural institutions, games publishers and a wide range of lifestyle brand and not-for-profit organisations. With a background in TV production and digital marketing, Lawrence leads on Business Development playing a key role in ensuring the delivery of integrated services for Premier's clients, including the launch of Premier's technology driven virtual communications division in 2020 in response to the global pandemic.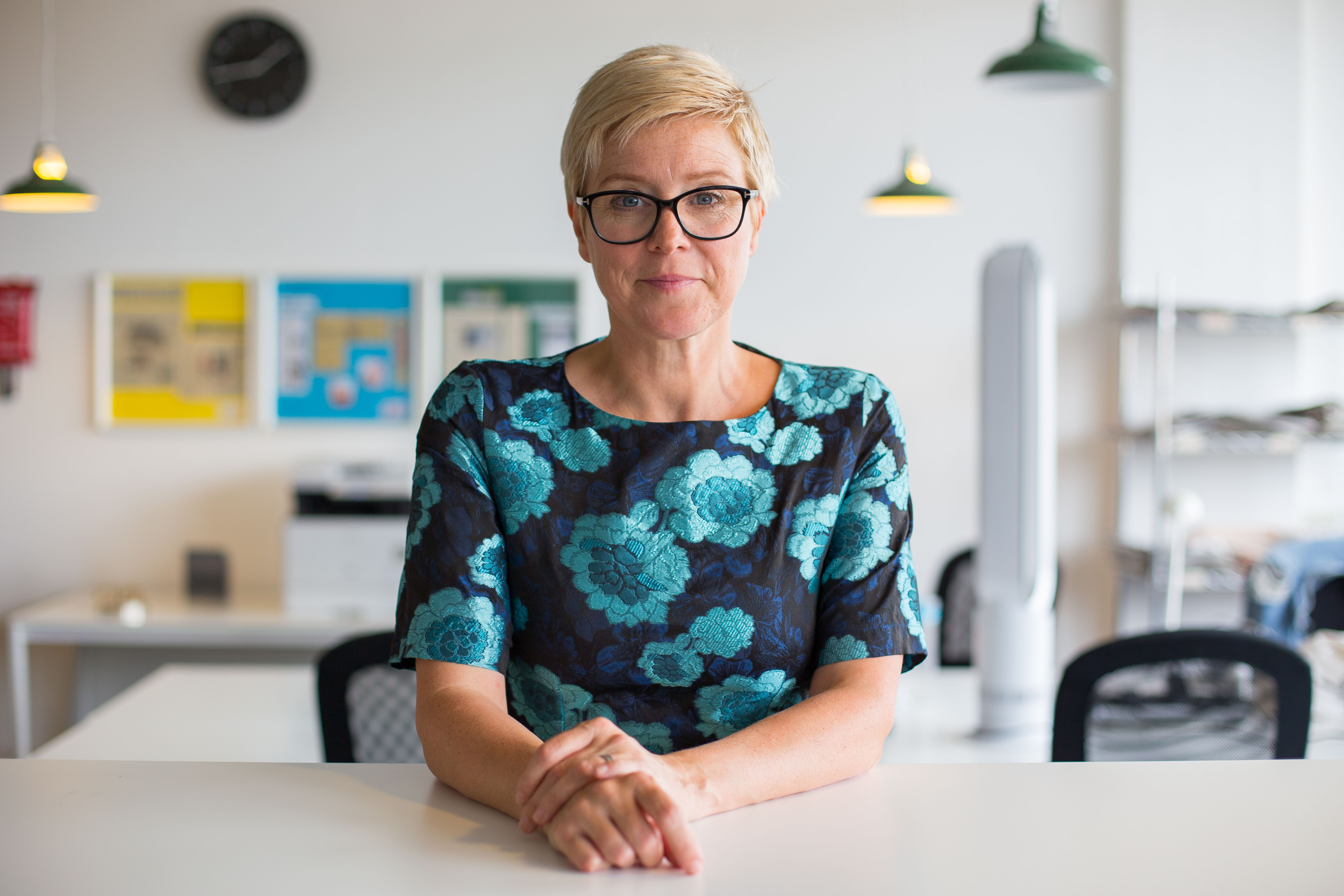 Debbie Zaman
With PR
With almost 25 years experience, Debbie is a recognised leader in technology communications and was recently named the PRCA industry leader of the year. As the Founder and CEO of With, she has built one of the fastest growing technology PR agencies in Europe (according to PRovoke 2020), leading the agency to success in multiple campaign and agency awards. Specialising in both B2B and B2C tech PR and marketing, Debbie has forged partnerships around the world with other expert tech PR agencies to create commercially successful campaigns for fast-growth scale-ups and multinational corporations alike. Debbie is frequently drawn on to speak on panels about tech and as a mentor for early stage technology businesses.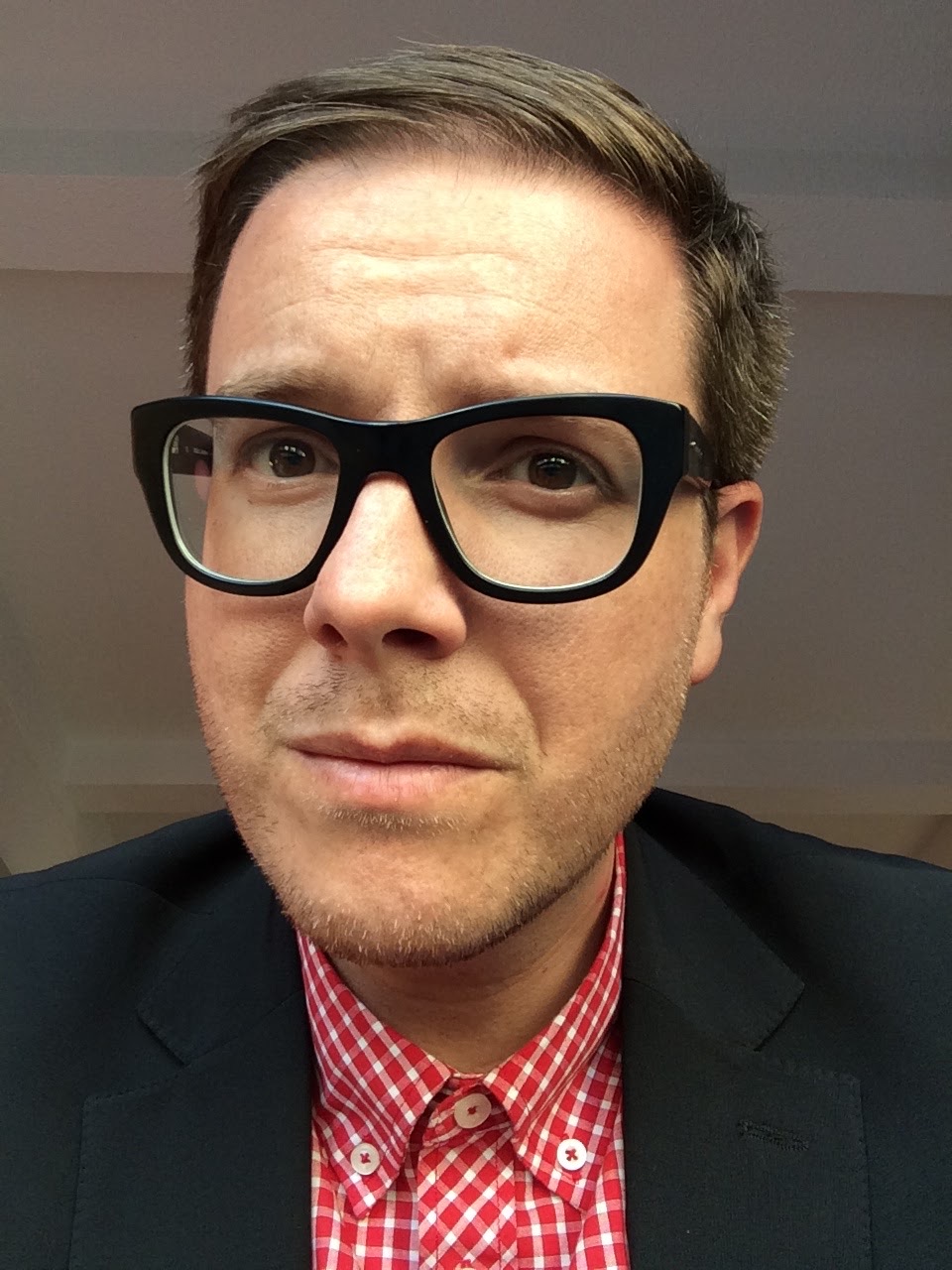 Richard Dawes
Dawbell
Rich Dawes set-up entertainment PR & Communications company 'DawBell' with long time friend Stuart Bell in 2009. Clients currently include Elton John, Paul McCartney, James Corden, Holly Willoughby, Labrinth, Rihanna, Noel Gallagher, Geraint Thomas, Harry Styles, Pharrell, Gary Barlow/Take That, The BRIT Awards and many more. (see www.dawbell.com).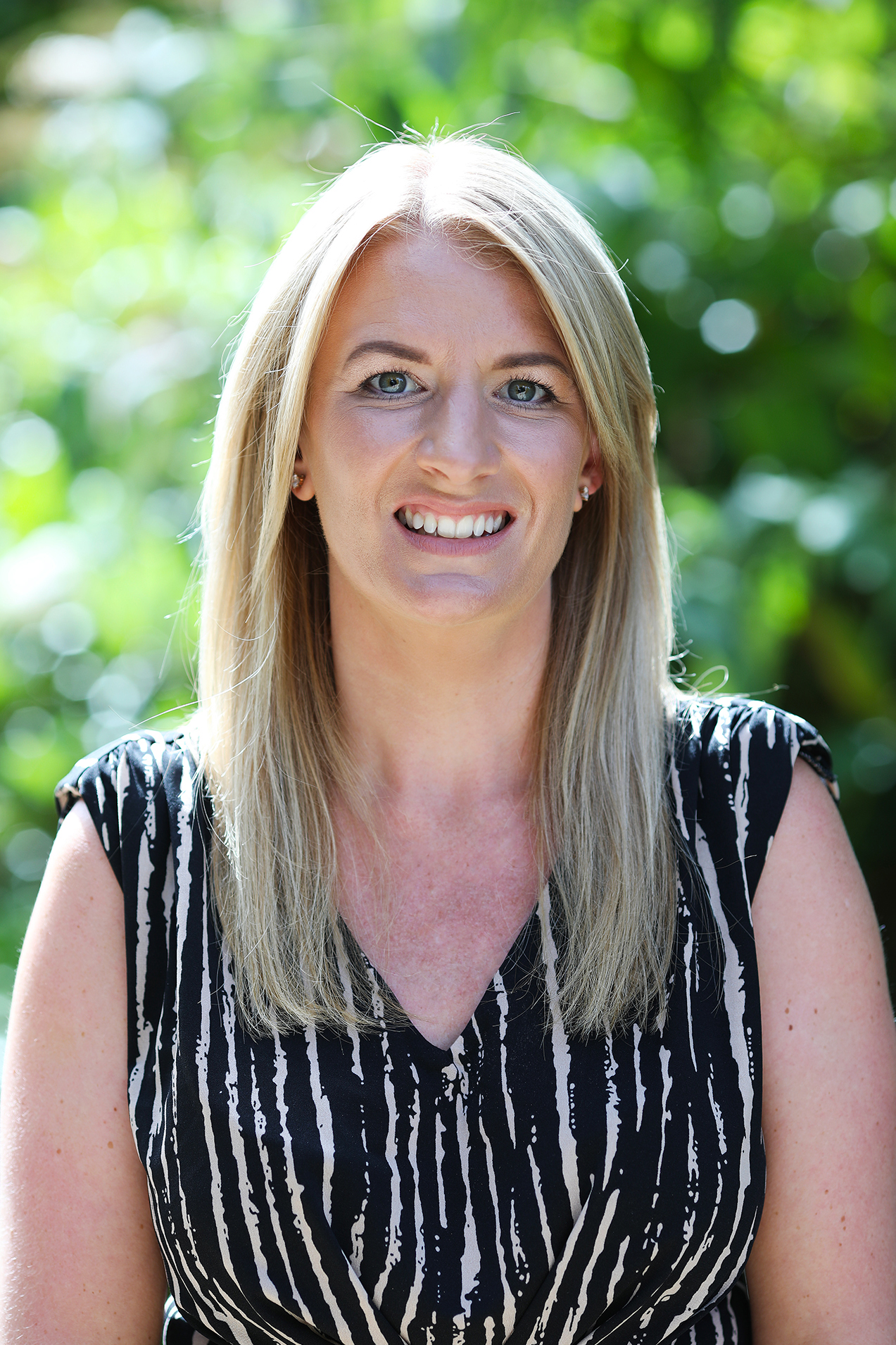 Kate O'Sullivan
ADPR
Kate is the Managing Director and owner of ADPR and is passionate about helping businesses to grow and succeed through the power of communications. With over 15 years' experience, Kate has worked alongside many different companies, ranging from global organisations through to SMEs and start-ups. Her experience spans across multiple sectors, including travel & tourism, health & fitness, marine, retail, professional services, defence and food & drink. Kate is a firm believer in good leadership and people development and works closely with her team, supporting them to develop their own skill sets and professional interests. Under Kate's ownership, ADPR, has won multiple industry awards
Kelly Pepworth
Speed
Kelly is Managing Director of award-winning agency Speed. Redefining PR in an age of earned reputation and earned trust, Speed is the largest PR agency in the South West helping its clients build brands and reputations, drive growth and inspire and engage.
An experienced communications specialist with over two decades of experience, she has worked across a myriad of sectors with market leaders and challengers from Grant Thornton, Virgin Media, Barclaycard and Nestlé to Castrol, RAC and Aviva.
Her specialist skills include strategic communication consultancy, issues-based PR, influencer and stakeholder engagement, industry thought leadership and multi-channel content strategies.
Passionate about the power of PR to connect people and effect positive change, she believes in providing clients with both 'business brains and creative muscle'.
Kelly is South West Chair of the PRCA.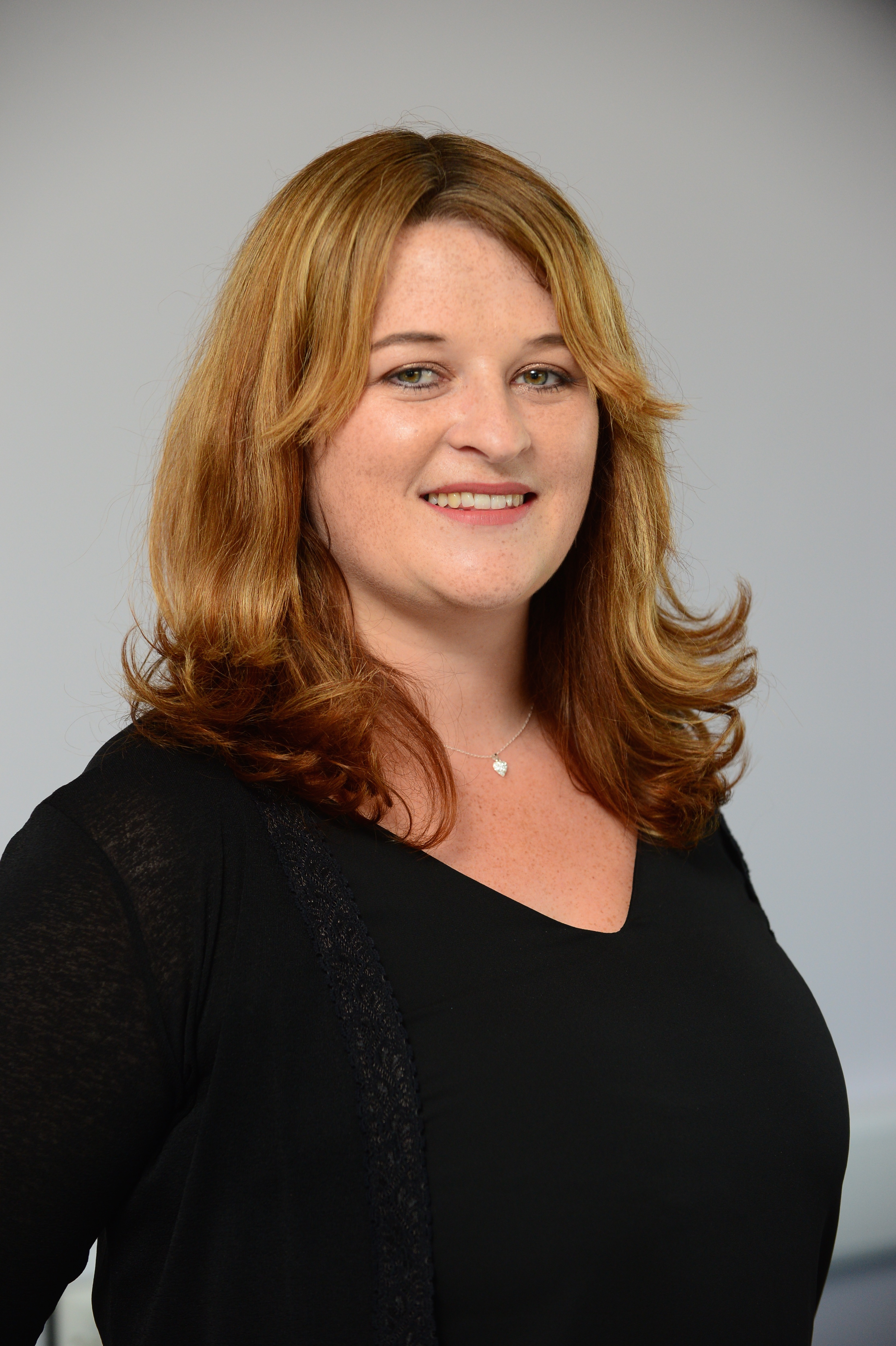 Lisa Jolly
Liberty PR
Lisa Jolly is director and co-owner of Leicestershire-based Liberty PR. After 11 years in regional media, primarily as a news editor and editor for Johnston Press, Lisa moved into a career in PR. She worked for a full-service agency before co-founding Liberty PR in 2017.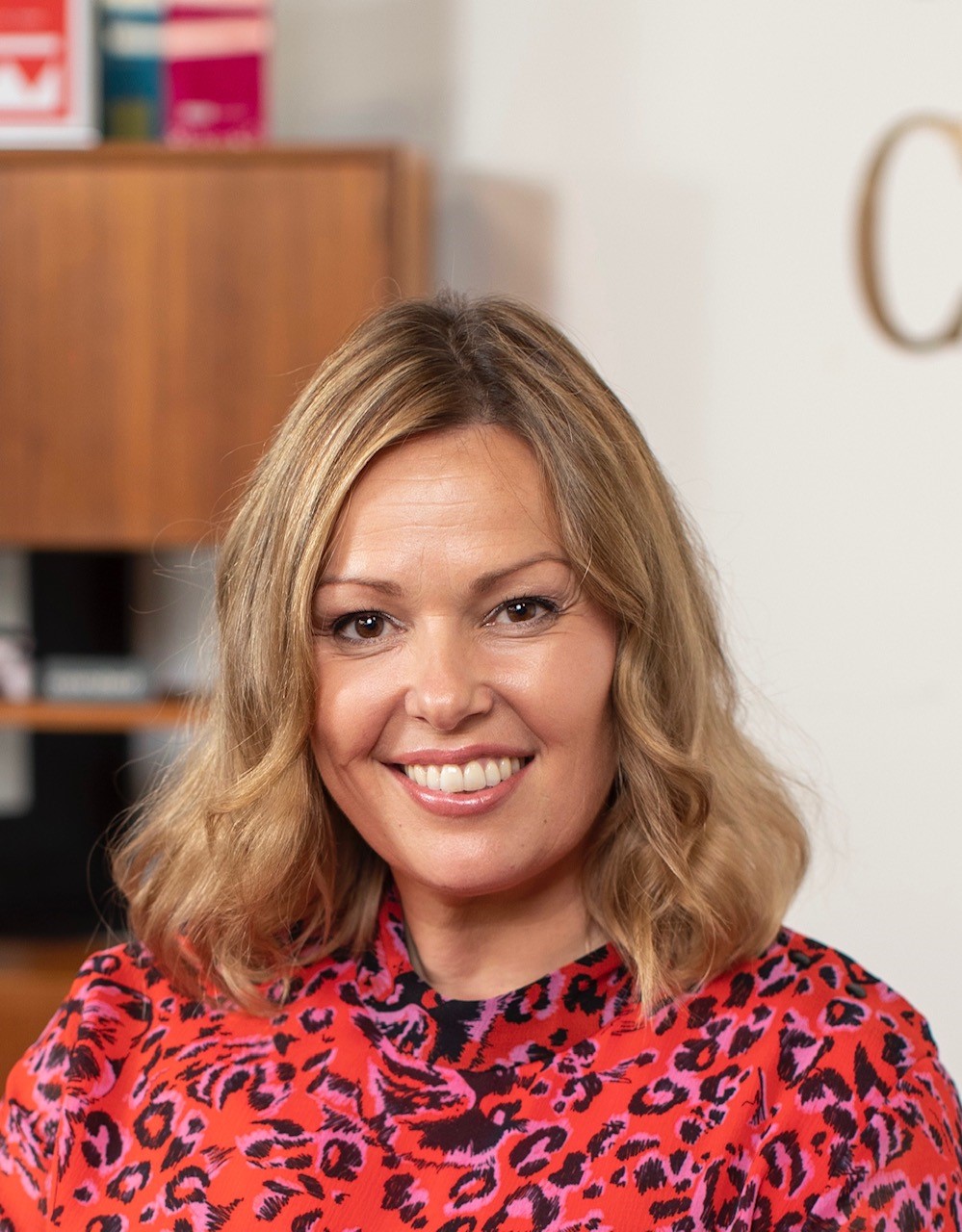 Vicki Spencer-Francis
Cowshed
Vicki's career in PR started in London at Channel 4 as an entertainment publicist where she managed press for The Big Breakfast, T4, 4Music, Queer as Folk and Family Guy. A jump to Granada Sky Broadcasting on the Southbank saw her launch the the UK's first digital channels, Granada Plus and Men and Motors and from there the BBC beckoned where she launched Cbeebies and CBBC channels onto our screens. A stint at Comic Relief was the most informative role of her career and one that set her up for a life of purpose driven comms. 
Back in Wales, and after spells in Welsh Government and as Director of Comms at some of Wales' largest charities, she set up Cowshed in 2014 to create integrated behaviour change campaigns that make a real difference to the people they serve. Put simply, Cowshed exists to create campaigns that work for clients we love and causes we believe in – a purpose proudly written on a wall at their Cardiff HQ.
With her team of 20, Vicki has led award winning campaigns for Welsh Government, United Nations Refugee Agency, Comic Relief, BBC and National Trust. In this most shitty of years, Cowshed made No 9 in the Fast Growth 50, was recognised as one of the Top 50 most exciting companies to work for in Wales and won tonnes of awards. 
Vicki has a strong commitment to be a driving force of change in the industry and started Wales' first Black, Asian and Minority Ethnic Internship PR programme at Cowshed in 2019.  To date this scheme has helped five amazing recruits into roles in the industry. Vicki is a Chartered PR, MPRCA and WIPR Mentor.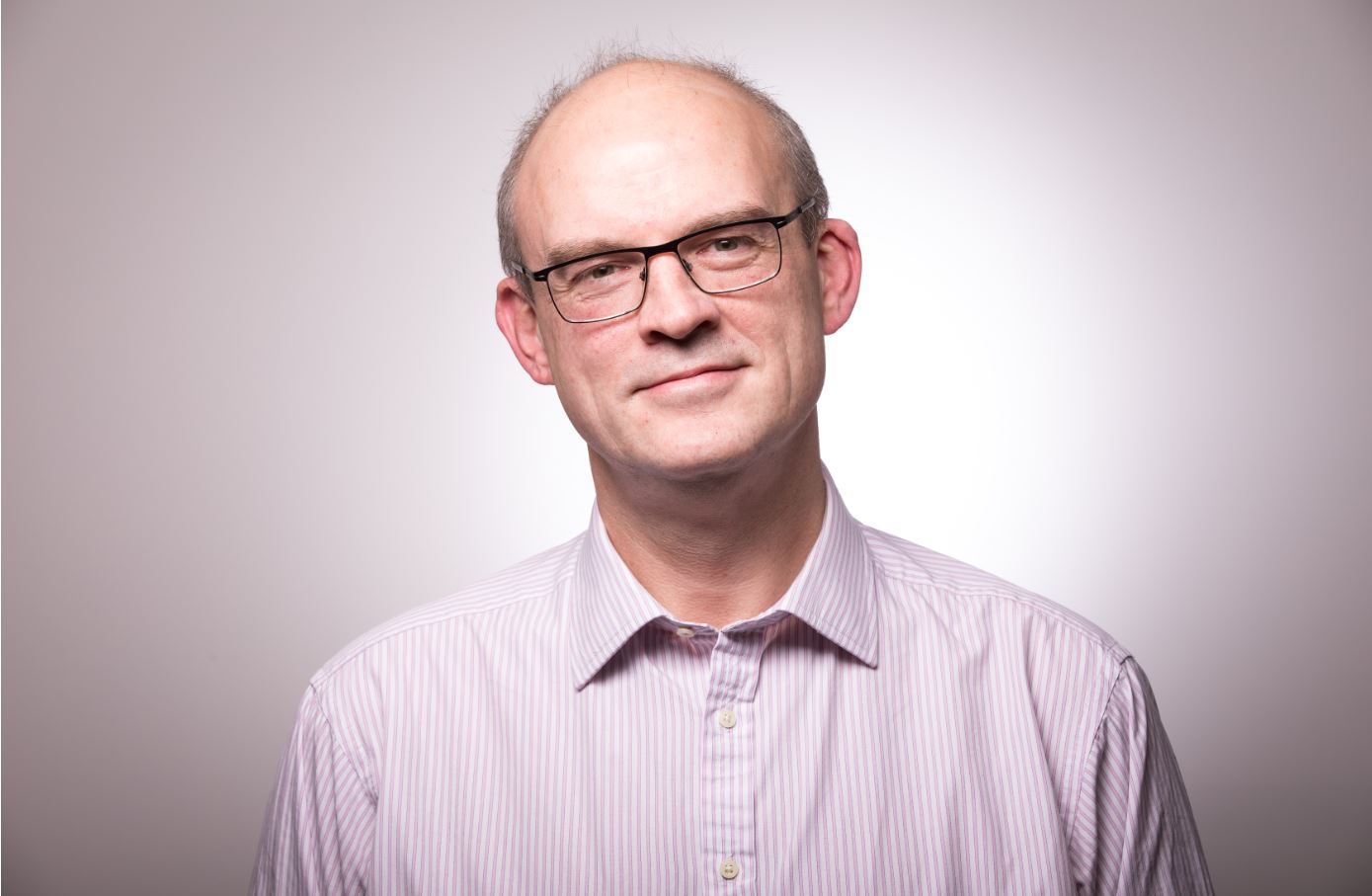 Martin Long
Graphite Communications
Martin is the founder and principal of Graphite Communications a B2B-focused Communications and PR consultancy. He has more than 25 years' experience of delivering integrated communications campaigns working across construction & property, hospitality & leisure and professional services.
Previously he spent 20 years as MD, both regionally and nationally, at one of the UK's leading independent agencies.
He is a former external examiner to Cardiff University's Centre of Journalism Studies and a member of the Chartered Institute of Public Relations.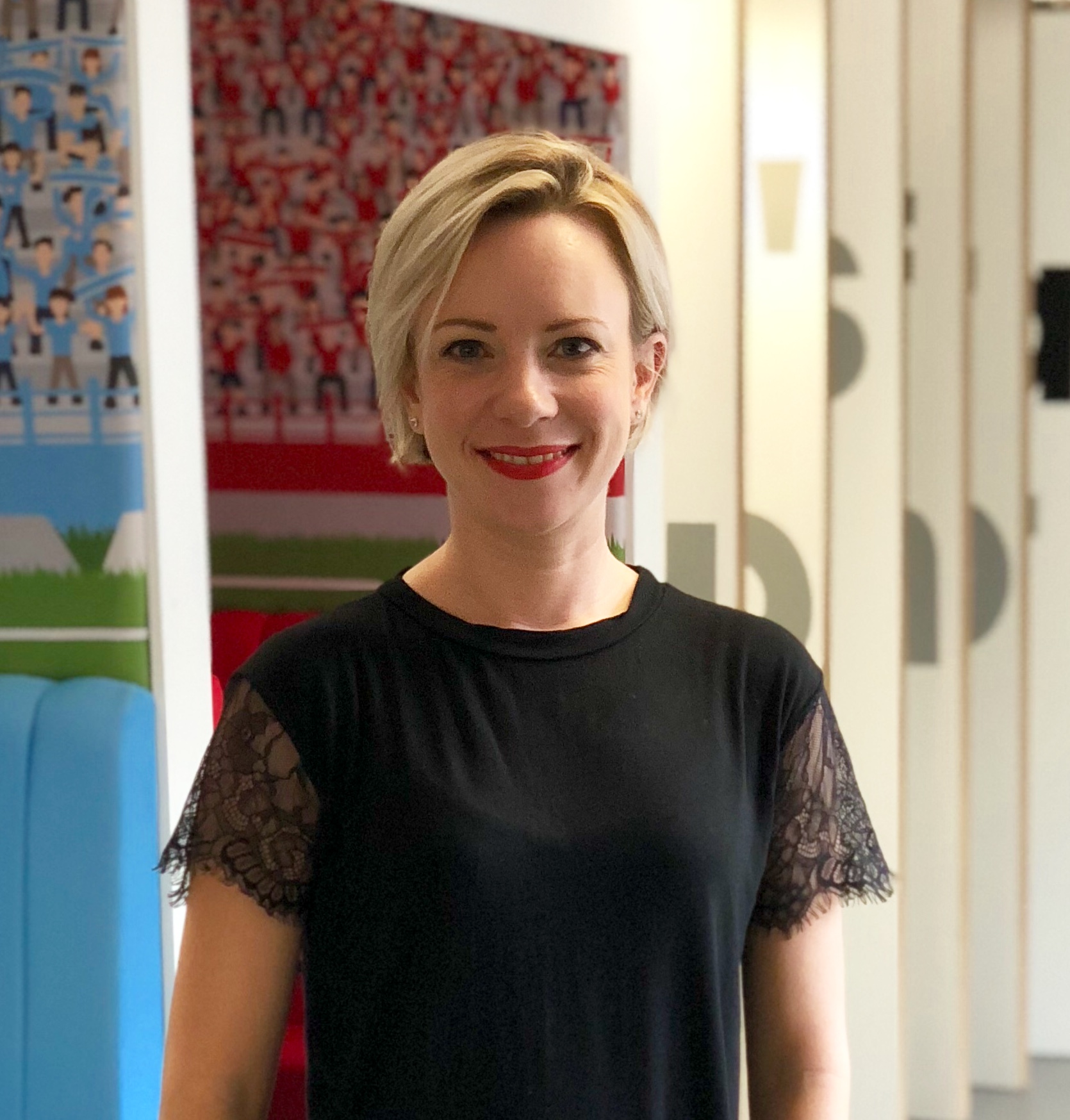 Laura Crompton
W Communications
Laura recently moved to head up Brand Newsroom at W Communications where she works with brands including Sloggi, Arlo, FREE NOW and Disaronno,  bringing 12 years' PR agency experience as well as 5 years running her own business in Mexico. Prior to W, Laura was head of Manc Frank and before that an Associate Director at Weber Shandwick's Manchester office. Former clients include ESPN, Visit Wales, Burger King and Avis Budget Group.
Entrepreneurial, strategic and creative, Laura has led multiple award-winning campaigns over recent years including the 2019 PRCA DARE Gran Prix for the Soldier of Sacrifice campaign for The D-Day Story. She is now looking forward to being able to review the best work in the sector from other agencies as part of the judging panel.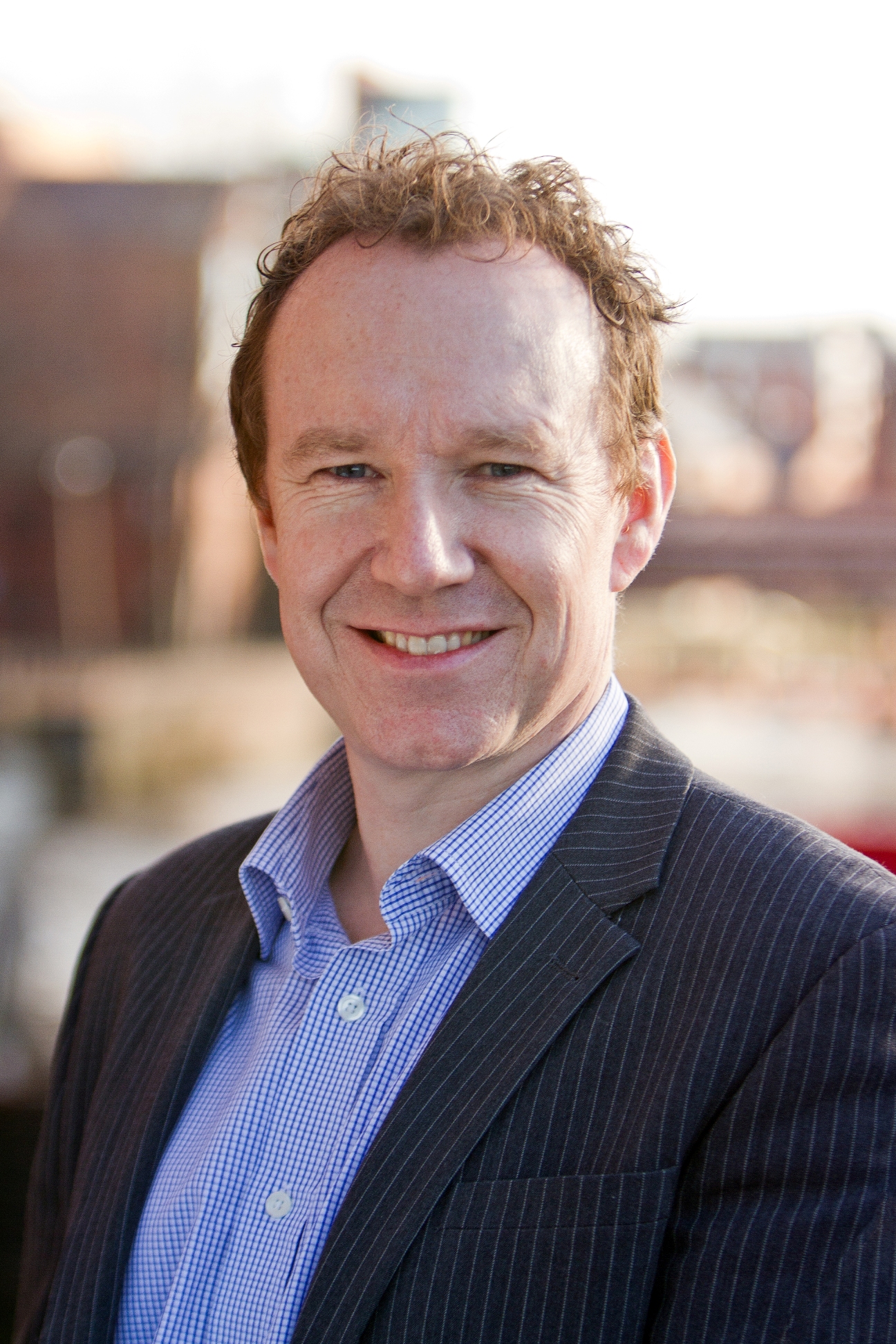 Adrian Johnson
Umpf
Adrian is the founder and Managing Director of Leeds-based PR agency, Umpf. As well as being a judge for various industry awards, he's a fan of an agency entry or two – Umpf has picked up over 40 gongs in the last five years, including PR stunt of the year for the last three years. This year Adrian celebrates 25 years working in the PR industry.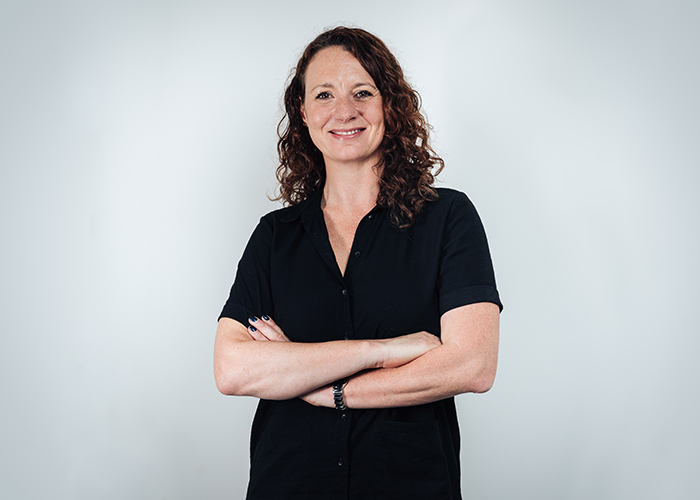 Natalie Buxton
Weber Shandwick
Natalie is a leader in strategic communications with 17 years' consultancy experience. She delivers executive counsel and integrated communications campaigns for domestic and international clients, with particular expertise in the cleantech, fisheries, sustainable business and tourism sectors.
Natalie has responsibility for Weber Shandwick's multi-award winning Scottish team, offering creative, design, digital, integrated media, public affairs, social and strategic planning.
Key sector expertise includes energy, food & drink, property and infrastructure, tech and travel and tourism. She also leads key global clients in the biotech, cleantech and renewable energy industries as well as a number of Scotland's leading tourism businesses.
Natalie is passionate about developing people, with a particular interest in equality in the workplace, and is a member of the Scottish Apprenticeship Advisory Board (SAAB) and Chair of its Gender Commission that brings together equality experts, employers, key influencers and representatives from education and aims to offer solutions designed to address any real or perceived barriers to improving gender balance in the workforce.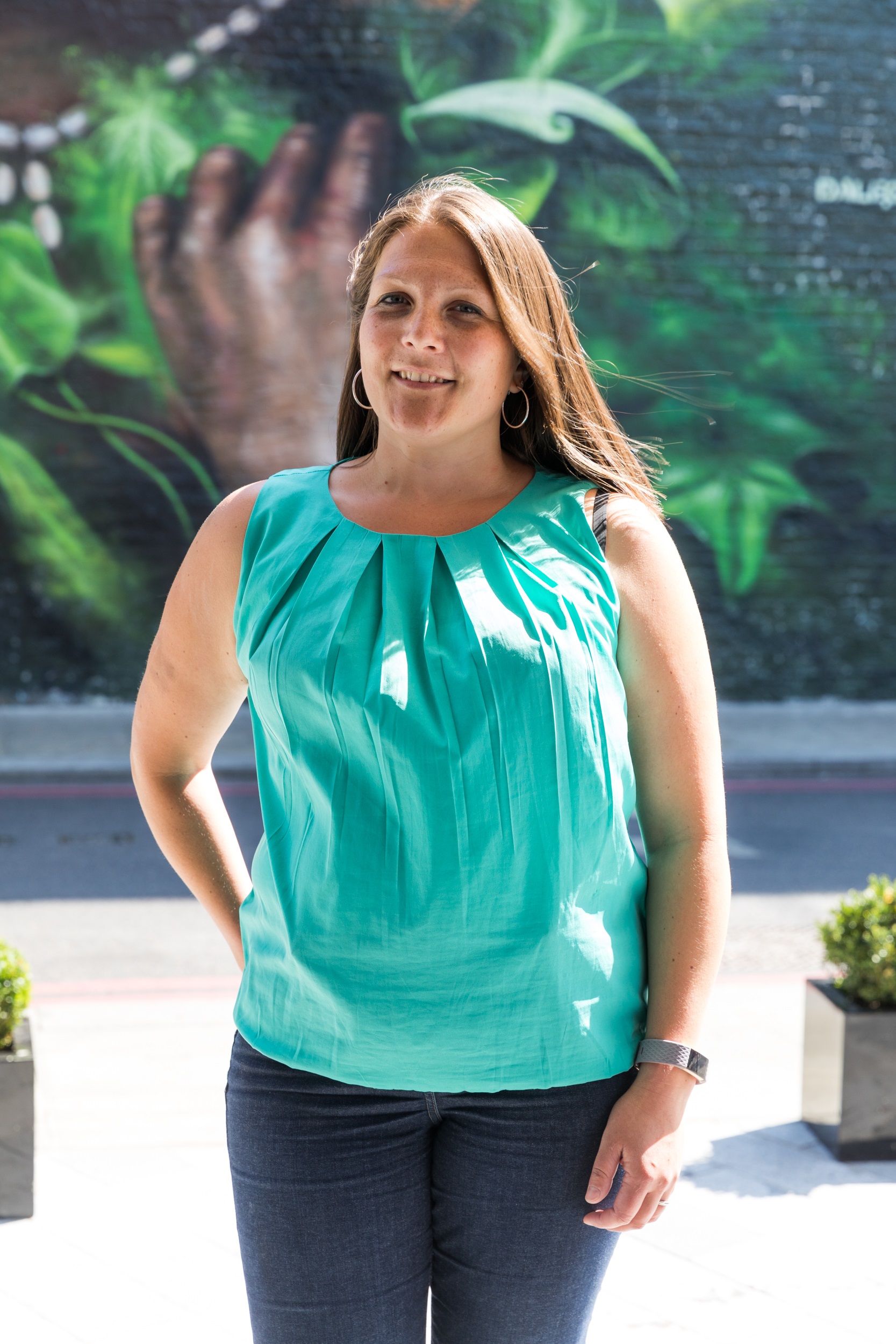 Susie Evershed
Babel PR
Susie brings a wealth of experience across the spectrum of the B2B technology sector. Susie started out in tech PR in 2003 and has worked for a range of agency both independent and international. She is passionate about getting under the skin of technology and translating it into a communications strategy that will deliver business results for her clients. She has a passion for coverage and jumping on the breaking news cycle. Susie has a focus on delivering creativity and measurable campaigns with her teams. Her work includes best PRCA B2B Campaign of the year for Digital Science #BrexitScience.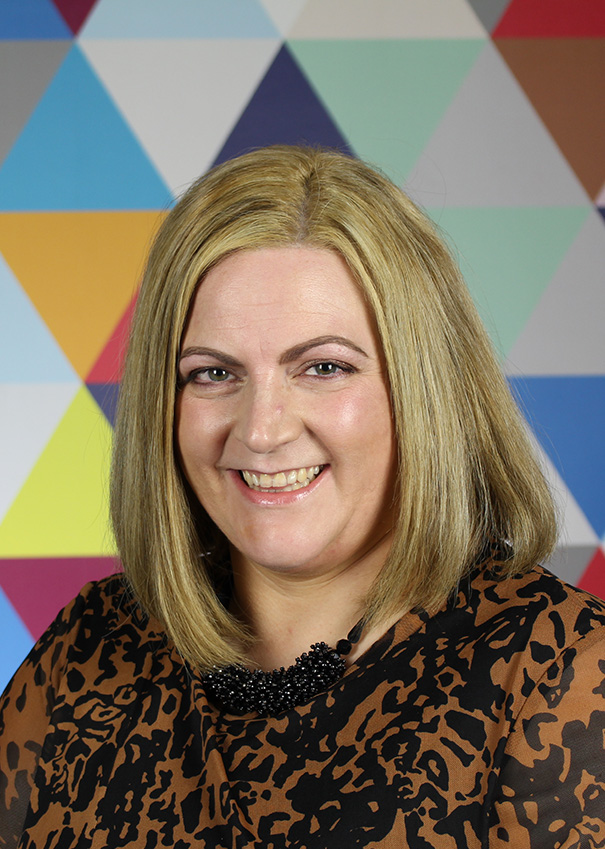 Katrine Pearson
3x1
Katrine leads the team at 3×1 Group, an integrated communications agency offering PR, digital marketing and public affairs. In her 20 year career she has worked with a diverse range of clients including Coca-Cola, the Scottish Government and the National Lottery. She is passionate about embedding strategic thinking and effective evaluation into comms campaigns.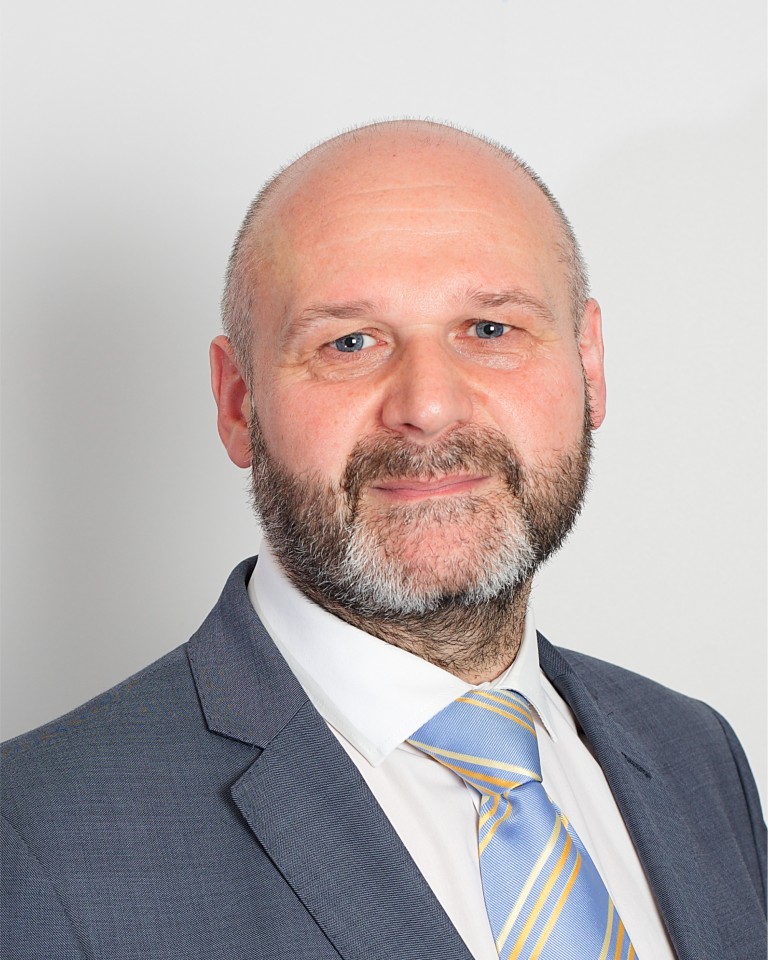 Grant Thoms
University of Stirling
Grant is Chartered PR practitioner specialising in public affairs, community engagement and stakeholder management and a practice-based Lecturer with the University of Stirling. Grant has worked in energy, skills and social enterprise development and is an experienced non-executive director. When not working, Grant can be found spinning the decks with Stirling City Radio.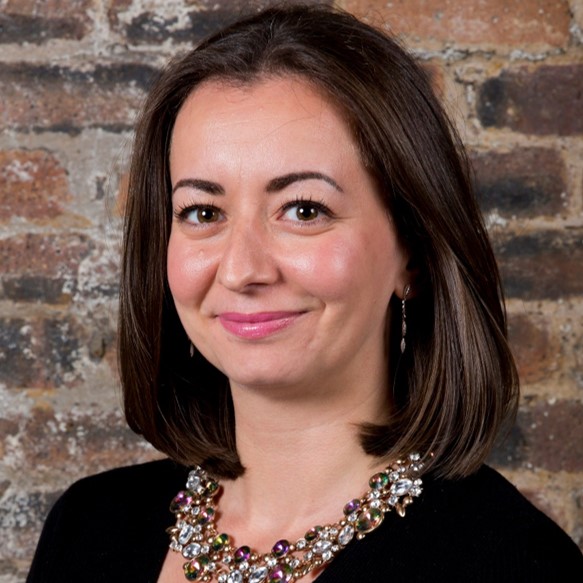 Jenna Ciancia
Weber Shandwick Scotland
Managing a number of integrated consumer clients, Jenna oversees the design and delivery of marketing and PR strategies across earned, owned and paid media channels. ​
Joining Weber Shandwick in 2013, Jenna has had the opportunity to work with some of Scotland's most highly regarded and high-profile brands. This includes managing the partnerships strategy, media relations and events for overnight rail service Caledonian Sleeper, leading the development of a new campaign for luxury whisky brand The Dalmore, and supporting the delivery of Scottish Government health campaigns including Eat Better, Feel Better. ​
Jenna's current clients include Northern Isles ferry operator NorthLink Ferries, leading roof window manufacturer VELUX, and whisky brands Glenmorangie and Ardbeg.​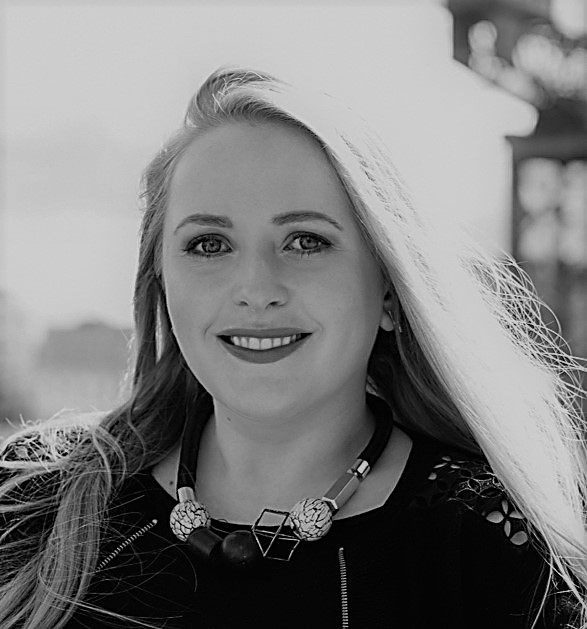 Jennifer Butler
Weber Shandwick Scotland
Jennifer has more than a decade of experience in the industry and currently leads Weber Shandwick's food and drink offering in Scotland.
An award-winning consultant, Jennifer has been recognised by the PRCA and CIPR for work across a broad range of clients and sectors.
In her career, she has worked on high profile food & drink and behavioural change campaigns, and her portfolio also includes crisis management, health, tourism, property and tech.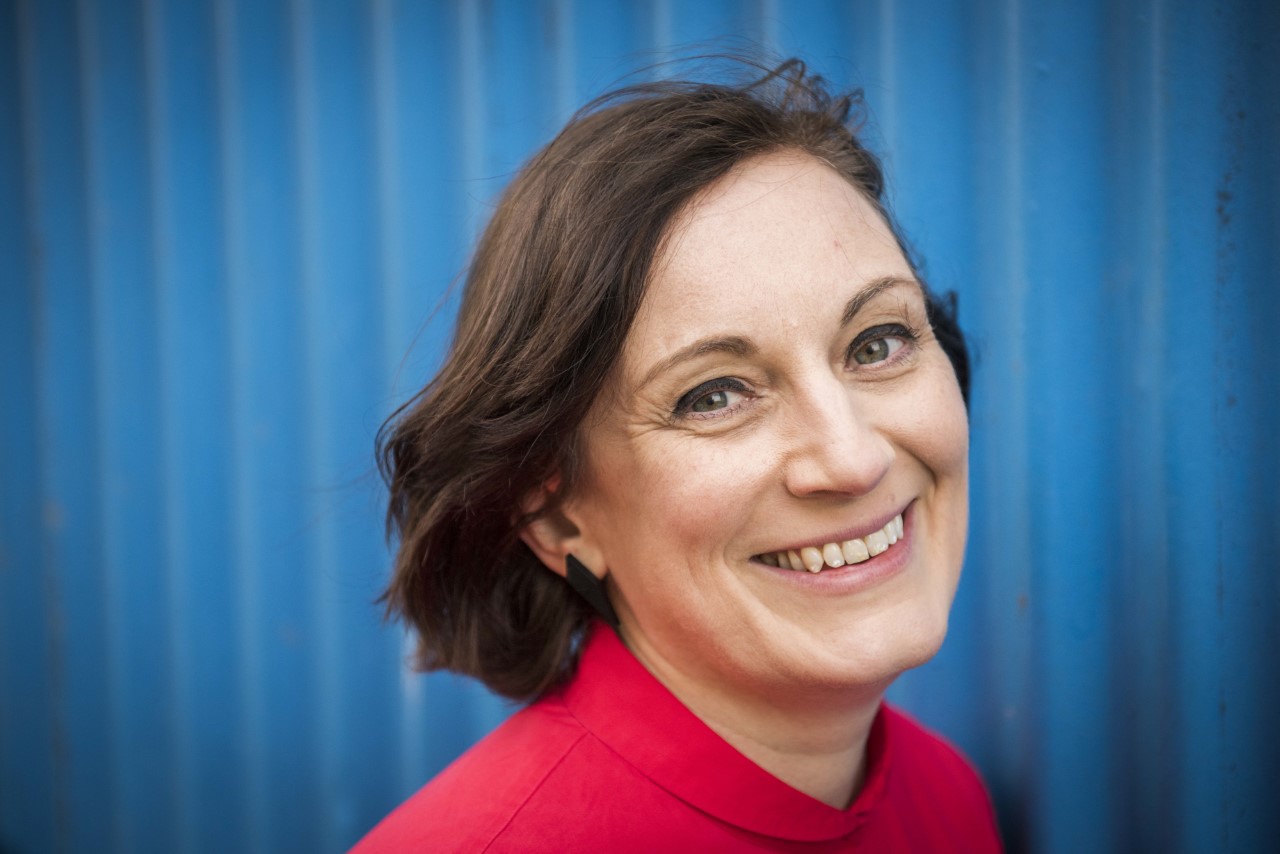 Sarah A Lee
Hot Tin Roof
Passionate about the power of PR, Sarah launched Hot Tin Roof in 2002.  She has worked with some of Scotland's brightest startups and is trusted by both journalists and the entrepreneurs behind the story.  Now she is building PingGo, a digital PR tool, perhaps changing the PR industry forever.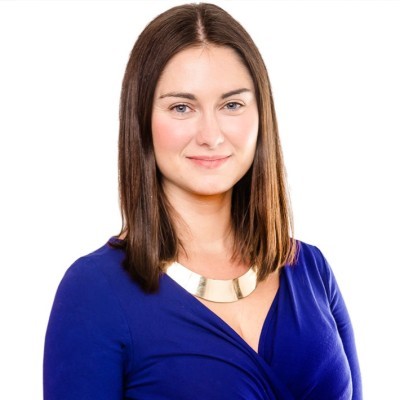 Kathleen Wallace
Big Partnership
Kat is an Account Director with BIG Partnership. She has almost 15 years' experience, including several years with a London-based agency, working with businesses operating across the professional services sector.  Kat is particularly skilled at developing punchy corporate communications strategies and is passionate about the training and development of new PR talent.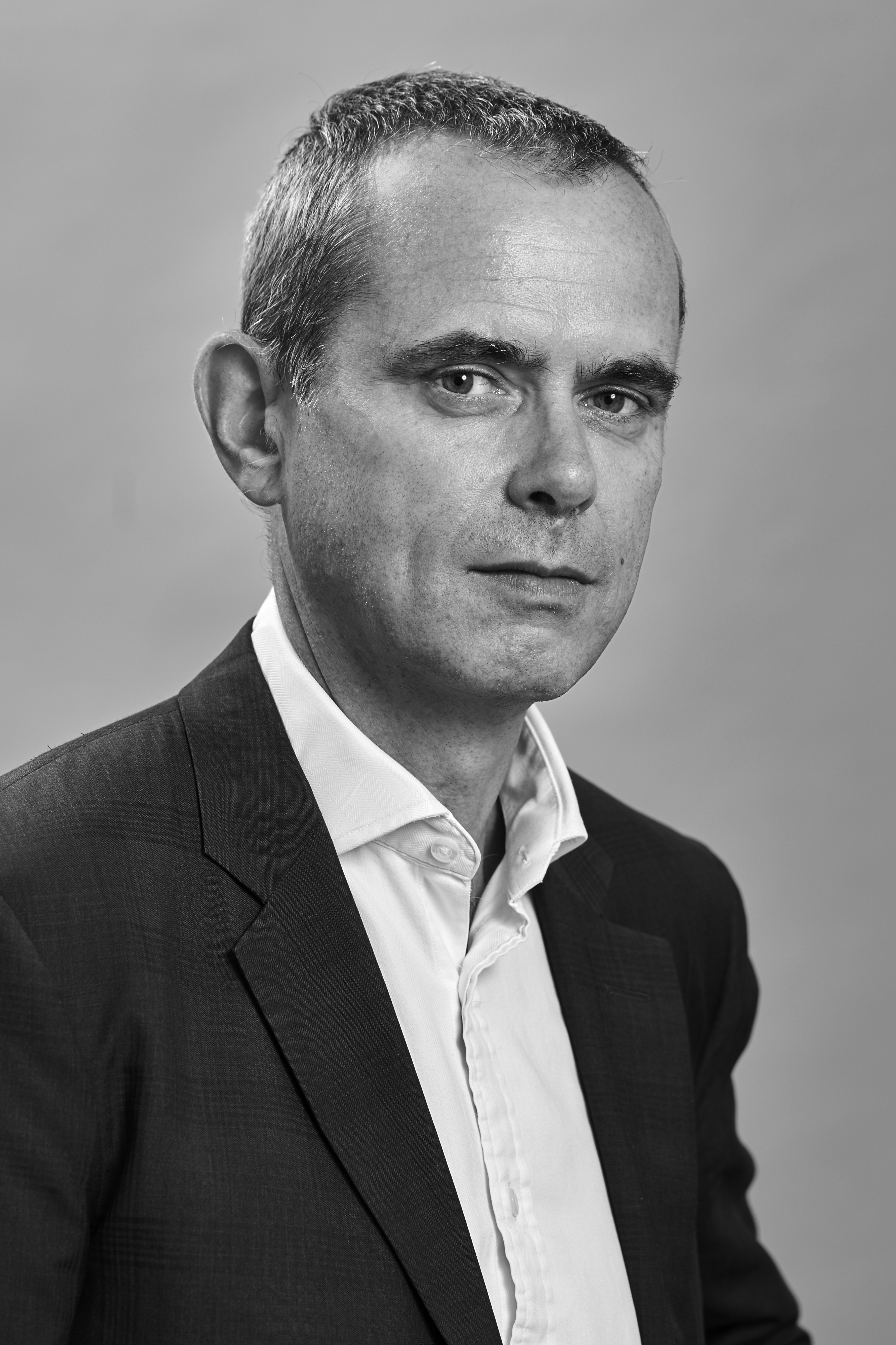 Alexander Clelland
Houston
Alexander has nearly 20 years' communications experience across both in-house and consultancy roles, with a specialist focus on financial services through roles at RBC, Macquarie and Fitch Ratings. His consultancy experience also spans multiple sectors, including technology, healthcare and media. Developing strategic content-led marketing communications campaigns for clients, Alexander leads Houston teams in designing programmes that meet clients' commercial objectives through building compelling corporate narratives. Prior to corporate communications, Alexander's careers included five years as a journalist and previously working as a probation officer.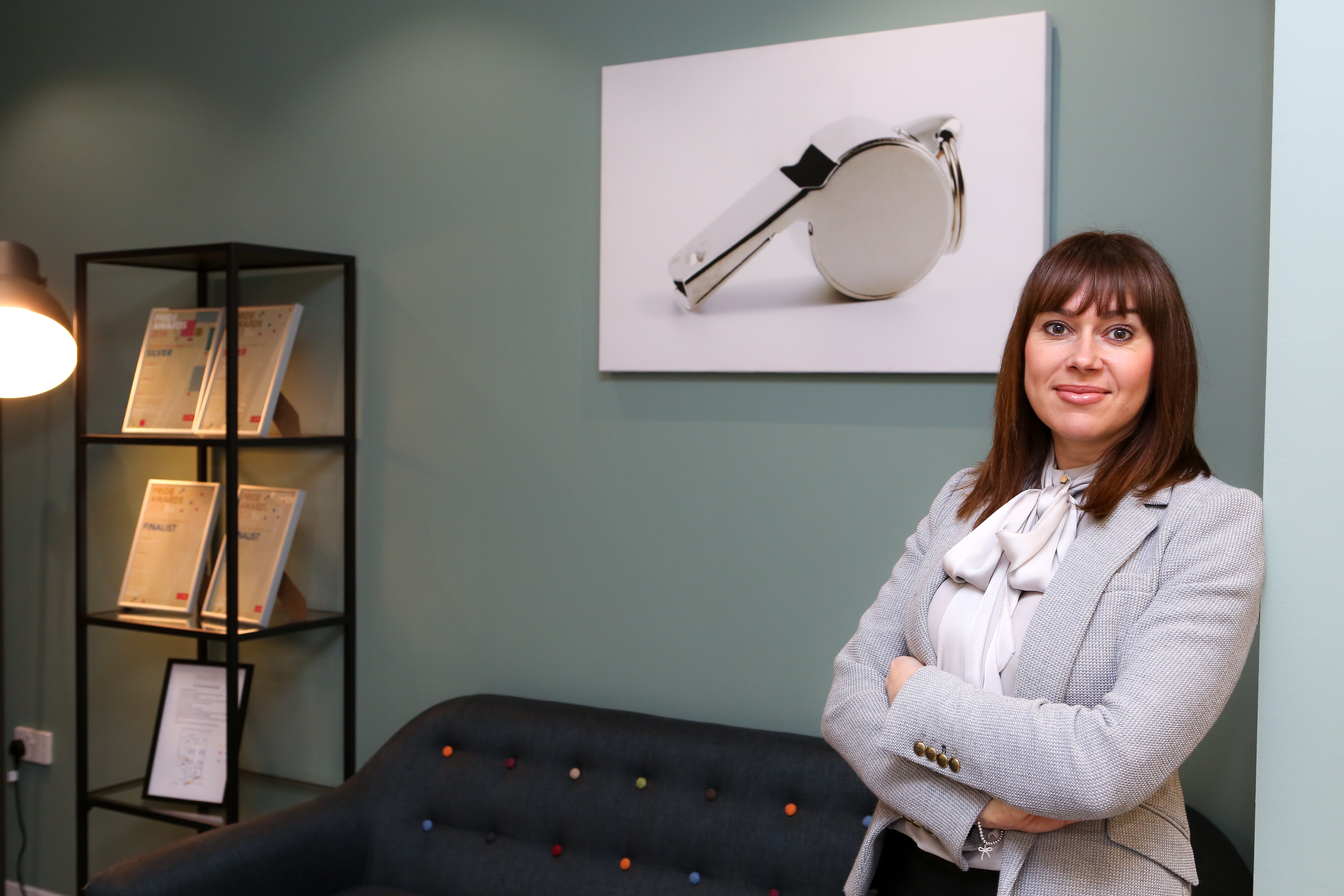 Sarah Kent
Whistle PR
Sarah is owner and MD of Whistle PR, a communications agency specialising in strategic consultancy, public relations, social media marketing and crisis management. She has over 25 years' experience in the sector, working with leading consumer and B2B brands to define, enhance and protect their reputation.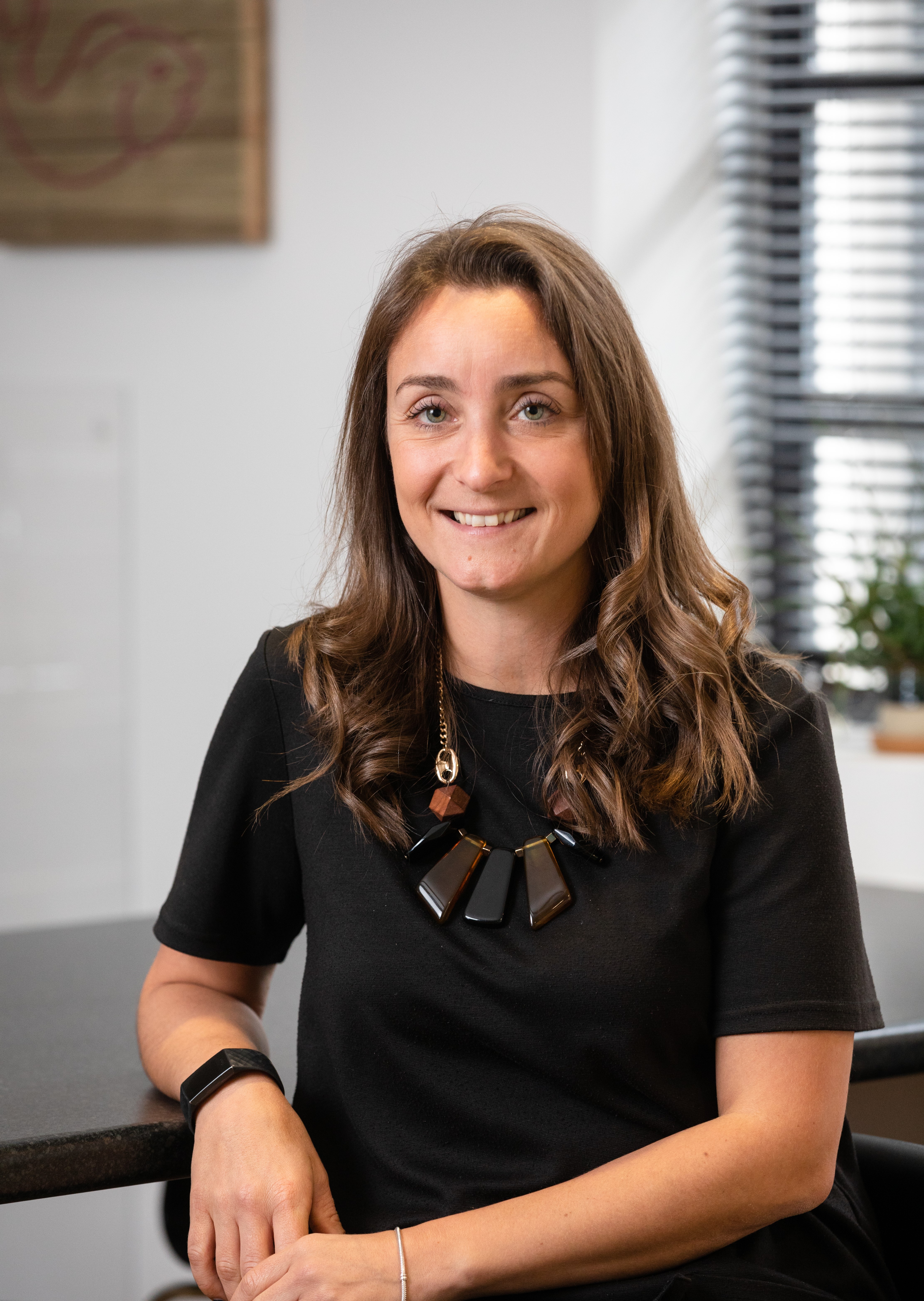 Lisa Davey
Purplefish
Lisa Davey is Associate Director at Purplefish, with 14 years' experience working in the consumer, B2B and event sectors.
Across her agency and freelance experience, Lisa has worked with national consumer brands, businesses of all sizes from start up to international and large-scale events across the UK.
Lisa sits on the board at Purplefish, helping to shape and grow the agency. She is most happy with crafting creative strategies for clients or nurturing talent within the business.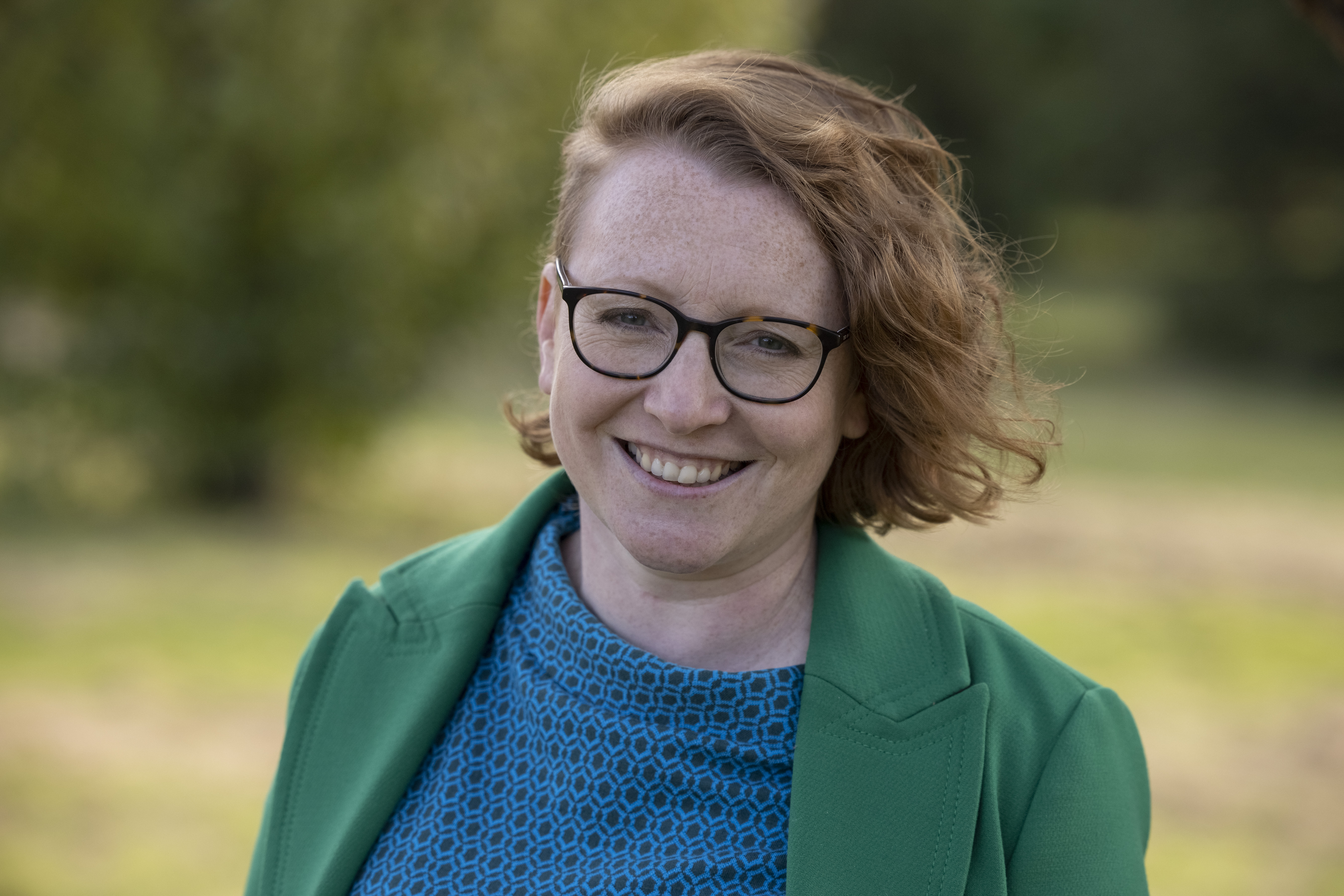 Clare Jones
Grasshopper
Clare Jones is founding director of Grasshopper Communications delivering communication campaigns for property, regeneration and infrastructure projects across Wales and England. Clare has been Chair of the South Wales branch of Women in Property for the last year and is also a board member for the Optimised Retrofit pathway project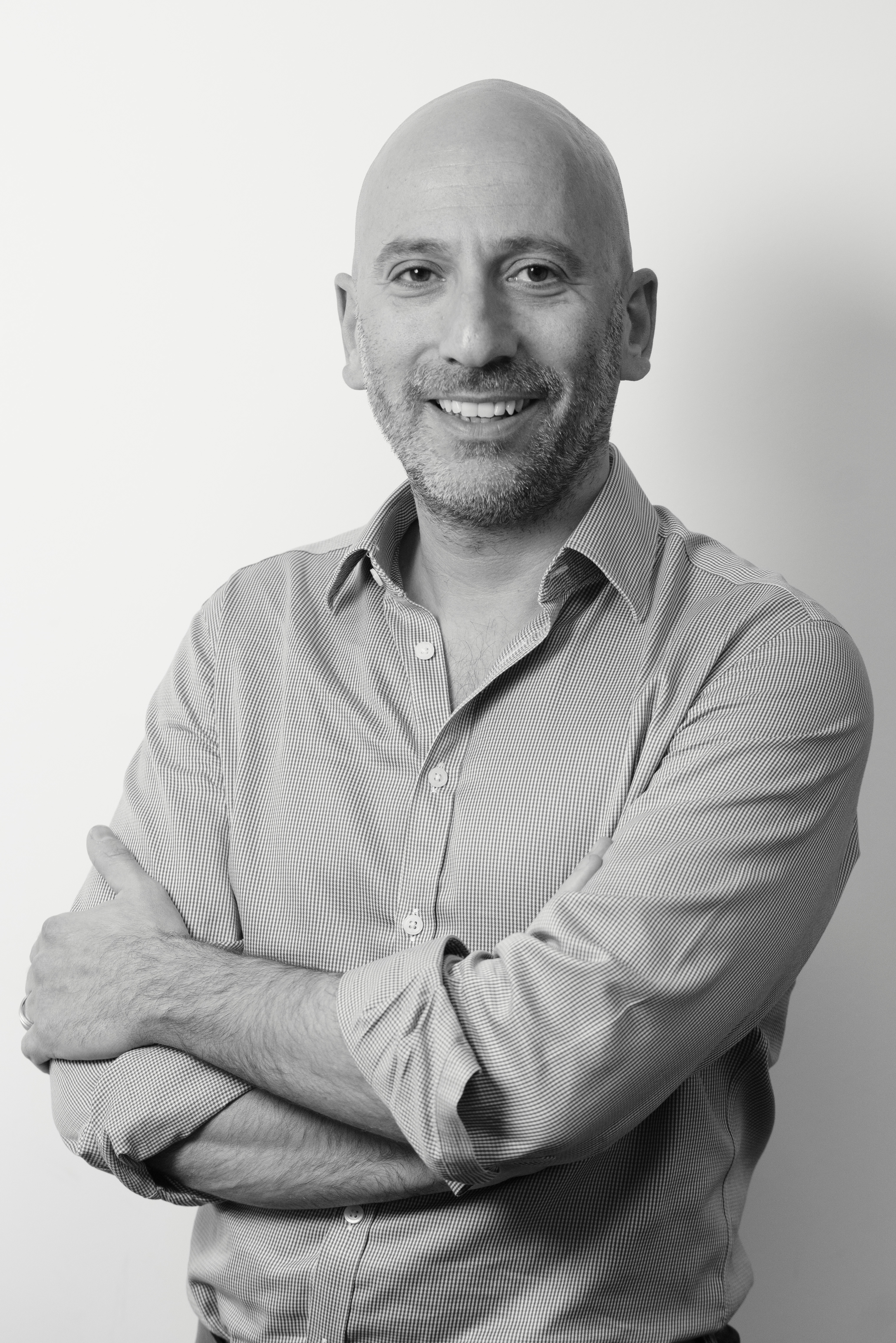 Matt de Leon
Richmond & Towers
Managing Director at Richmond & Towers, a brand communications agency with a 'no BS' approach to PR & Digital – and everything in between, Matt is an experienced brand communications strategist with almost 25 years' industry experience.
He has worked with some of the world's biggest brands including Coca-Cola, Estrella Damm, Ford, Diageo, Shell, Reebok, and Samsung, and has built a reputation for giving honest advice, challenging conventional thinking, and leading teams that deliver fantastic results.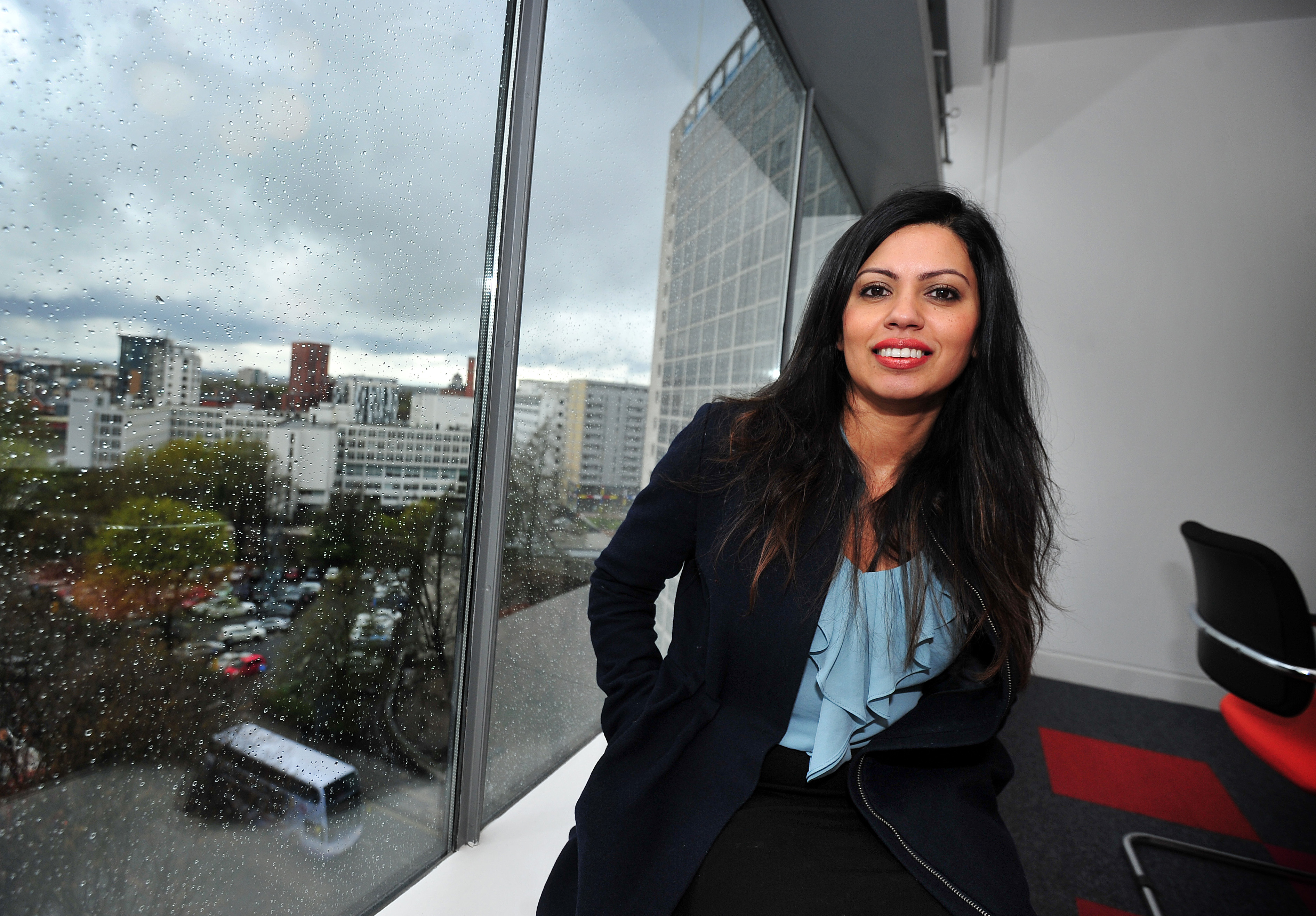 Shelina Begum
BusinessDesk.com
Shelina is the North West business editor for BusinessDesk.com.
She is a well-known journalist in the north west having started her career as a reporter 21 years ago.
Shelina was the former business editor at the Manchester Evening News and its weekly business title, Greater Manchester Business Week.
Previously, she was a features writer for the M.E.N and was editor of the Asian News, a monthly print and digital publication launched by the Guardian Media Group.
Shelina was also featured in the 'Northern Powerhouse Women Power 50' list.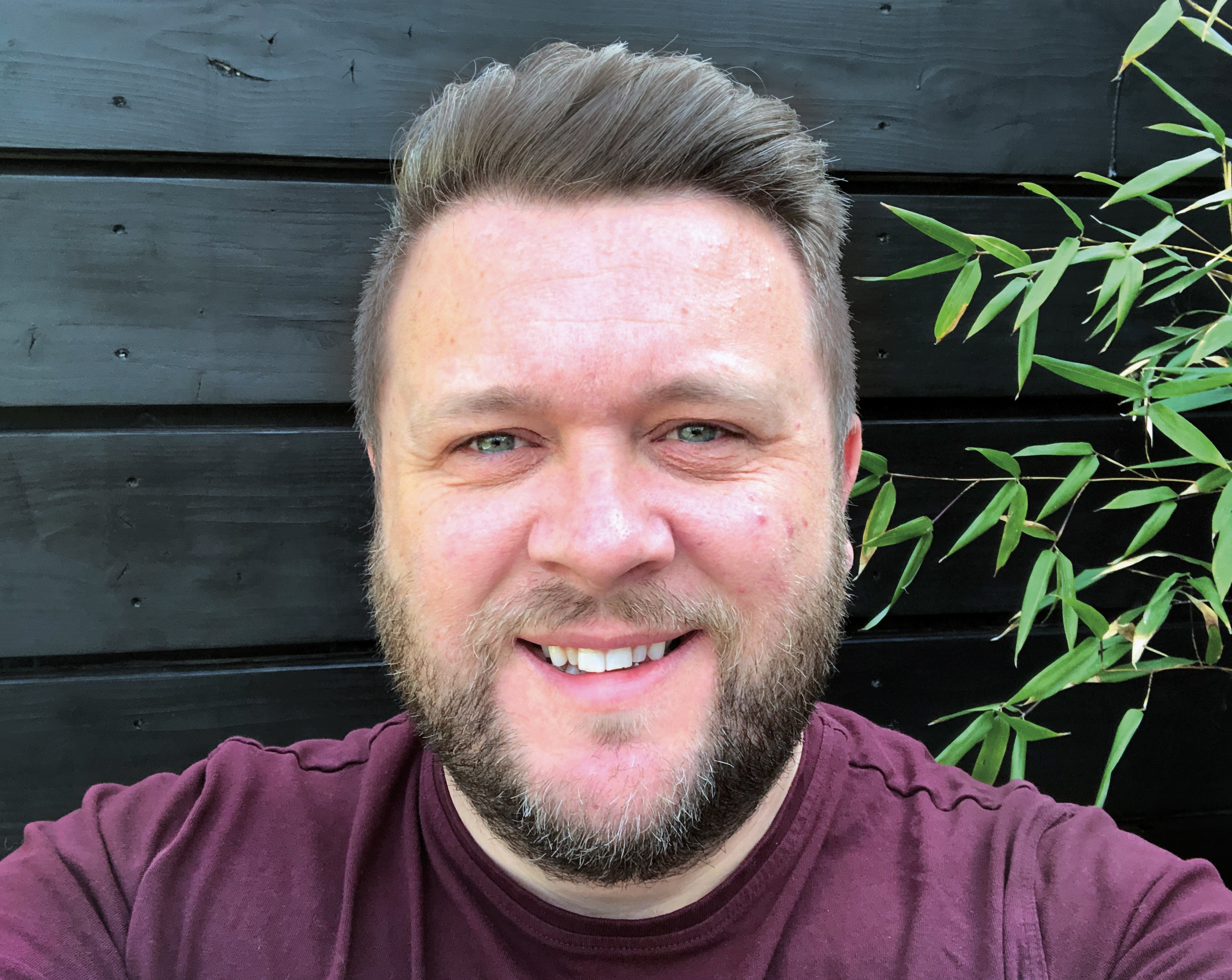 Paul Ainley
Chatter
Paul is one of the founders at employer branding agency Chatter who work with clients including Asda, ITV, YBS, o2.
Chatter believe that all people have talent. A successful employer brand can truly unlock that talent, and help businesses outperform their markets by being the best places for people to work. We've been at it for over ten years, but recent events have highlighted how crucial talent, engagement and employer brand can be for businesses, particularly in challenging times.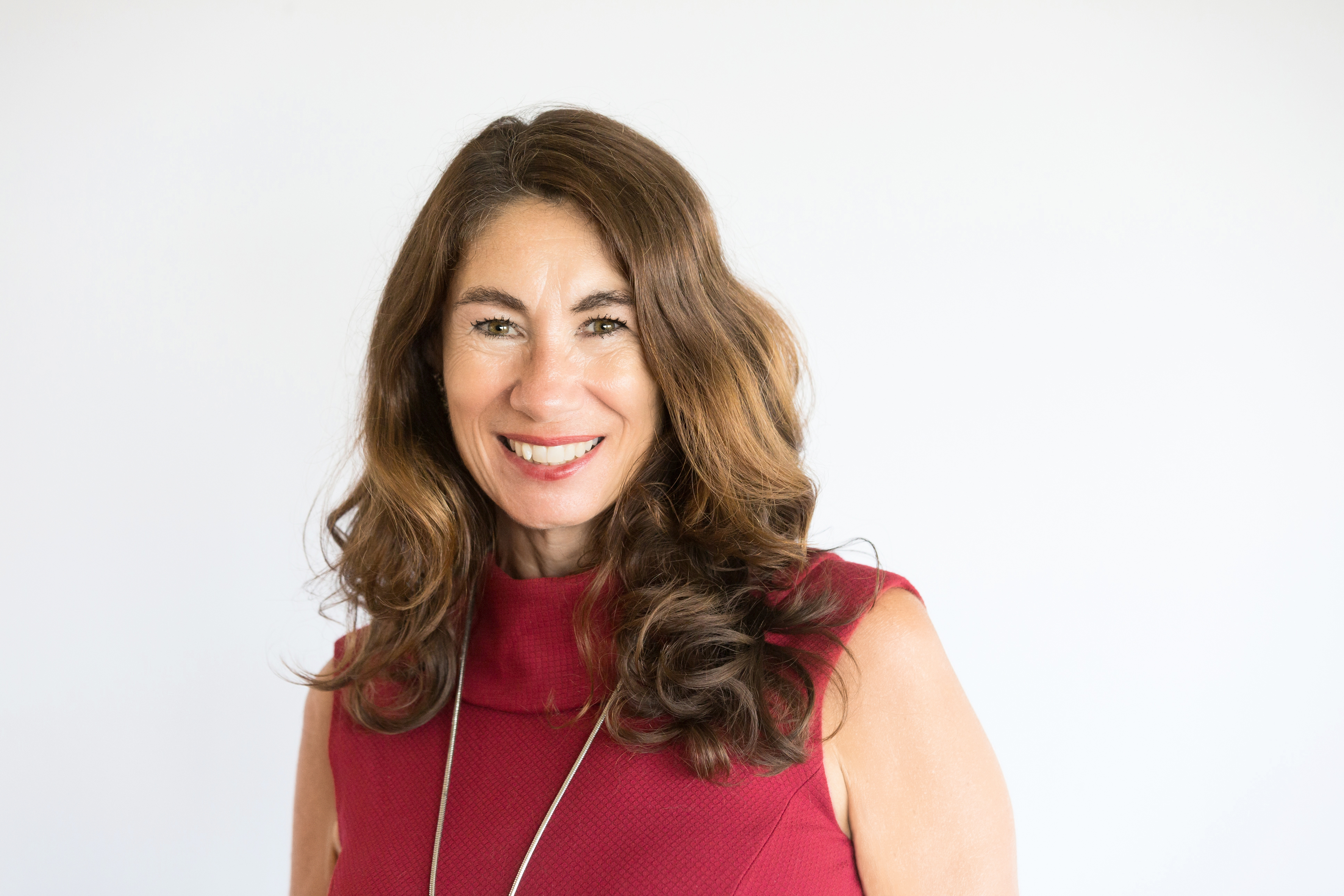 Debbie Staveley
bClear
Debbie Staveley is a PR professional specialising in financial services, property and construction. Her background includes working in-house at RBS, Bristol & West/Bank of Ireland and a top-75 law firm, establishing both internal and external communication functions.
In 2005, Debbie founded bClear Communications, now one of the most well-respected public relations agencies in the financial services sphere, working throughout the UK. The team at bClear is well known for achieving results and has an outstanding track record of generating extensive media coverage for its clients in both trade and national press.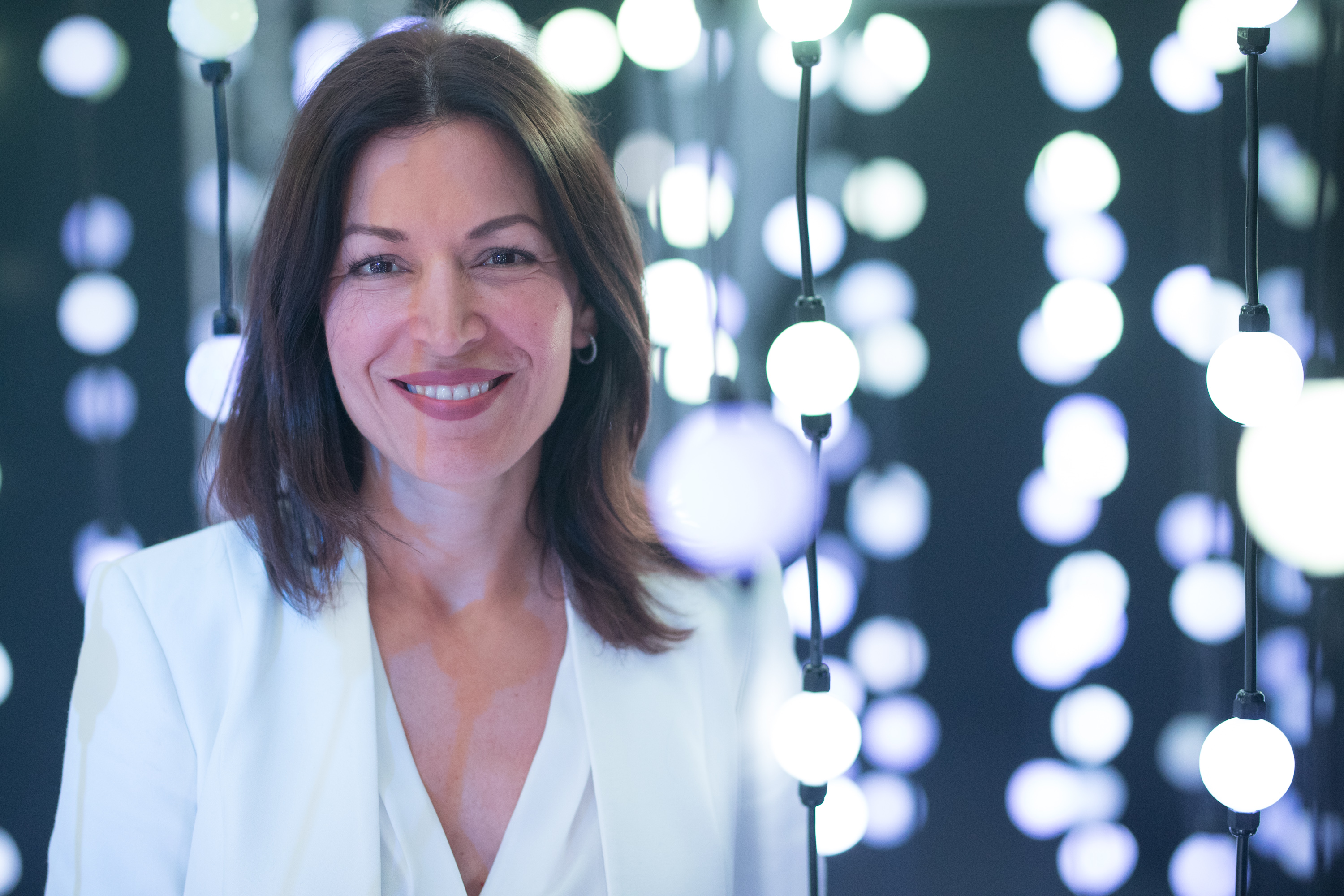 Yvonne Diaz
Ernst & Young Global
As EY Global Media Relations and Social Media Director, Yvonne Diaz leads and supports EY global business goals, brand ambitions and overall reputation around the world. Prior to joining EY in 2015, she was at Thomson Reuters, were she was the Global Head of External Communications for the Financial and Risk business and Co-Head of Business Communications. Over her 14 years at Thomson Reuters, she held numerous roles leading and supporting international PR, financial and corporate communications. Prior to that, Yvonne held senior media relations roles at telecommunications companies in the US and UK.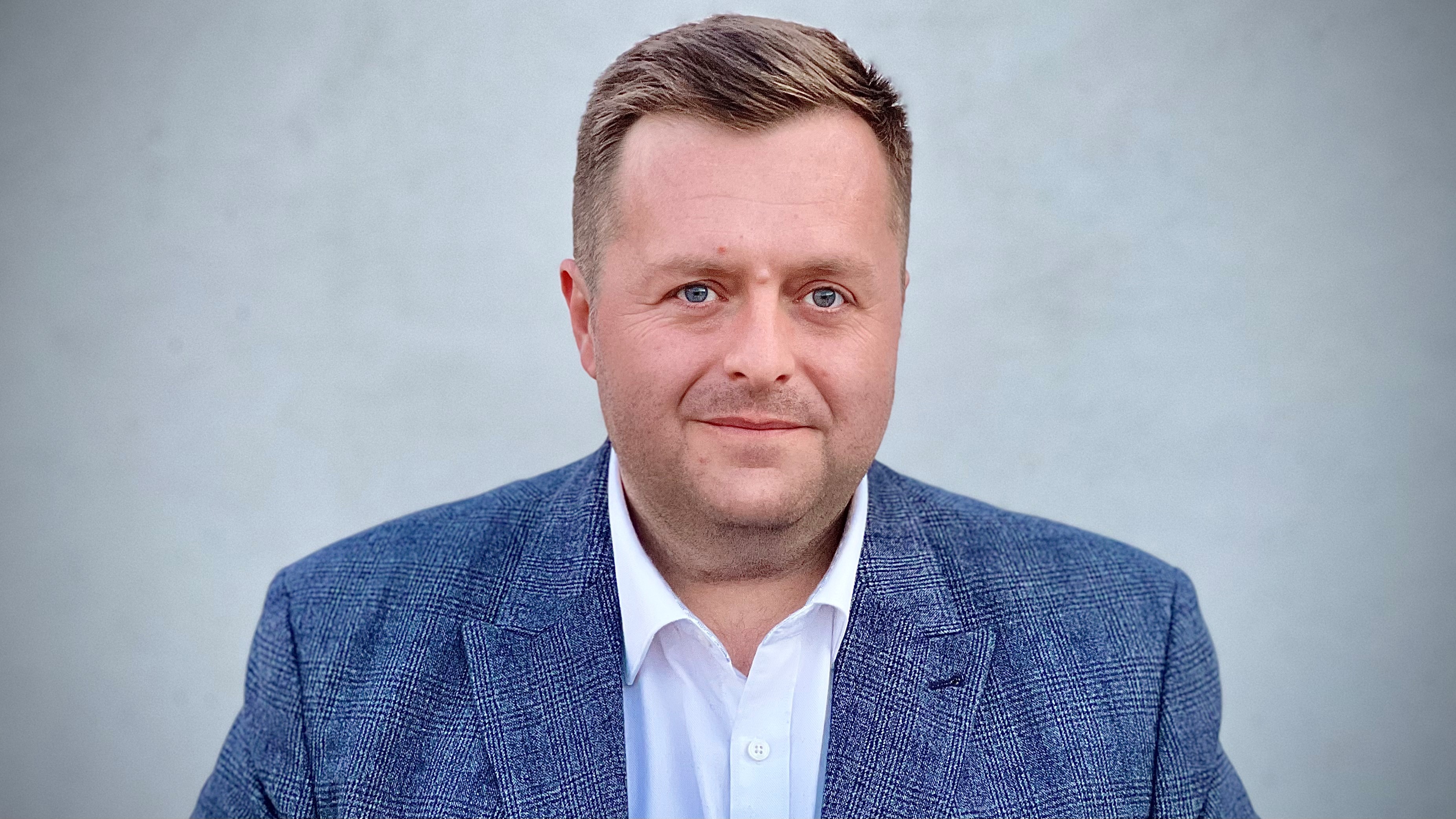 Gareth Davies
BBC Wales
Gareth leads the Marketing and Audiences team in Wales and is focused on ensuring all audiences get more value from the BBC. This include making sure that audience insight and understanding is at the heart of content making and decision making, the development of brands and services in Wales, plus delivering high quality attention grabbing communications campaigns and creative work. Before Gareth joined the BBC in 2009 he worked in commercial radio.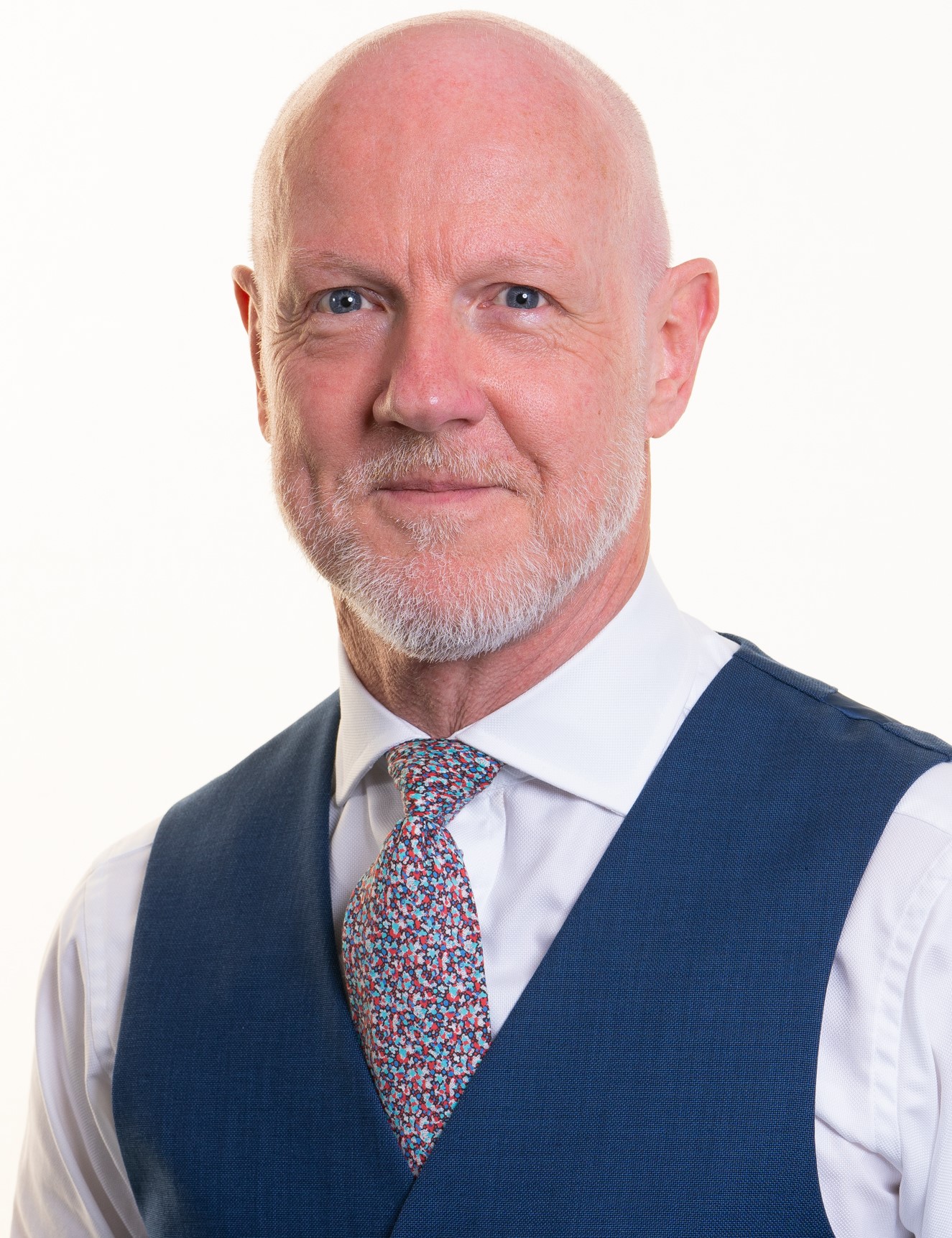 Paul Newman
Mid Cheshire NHS Trust
Paul Newman is Associate Director of Communications and Engagement at the Mid Cheshire NHS Trust.  He is a former Director of Communications at the Football Association and spent 12 years as Communications Director at The Peel Group, where he led on the media and stakeholder strategy for MediaCityUK.  Prior to working in PR, Paul was a television reporter and presenter with the BBC, Sky News and TV-am, working both as North of England Correspondent and on foreign affairs.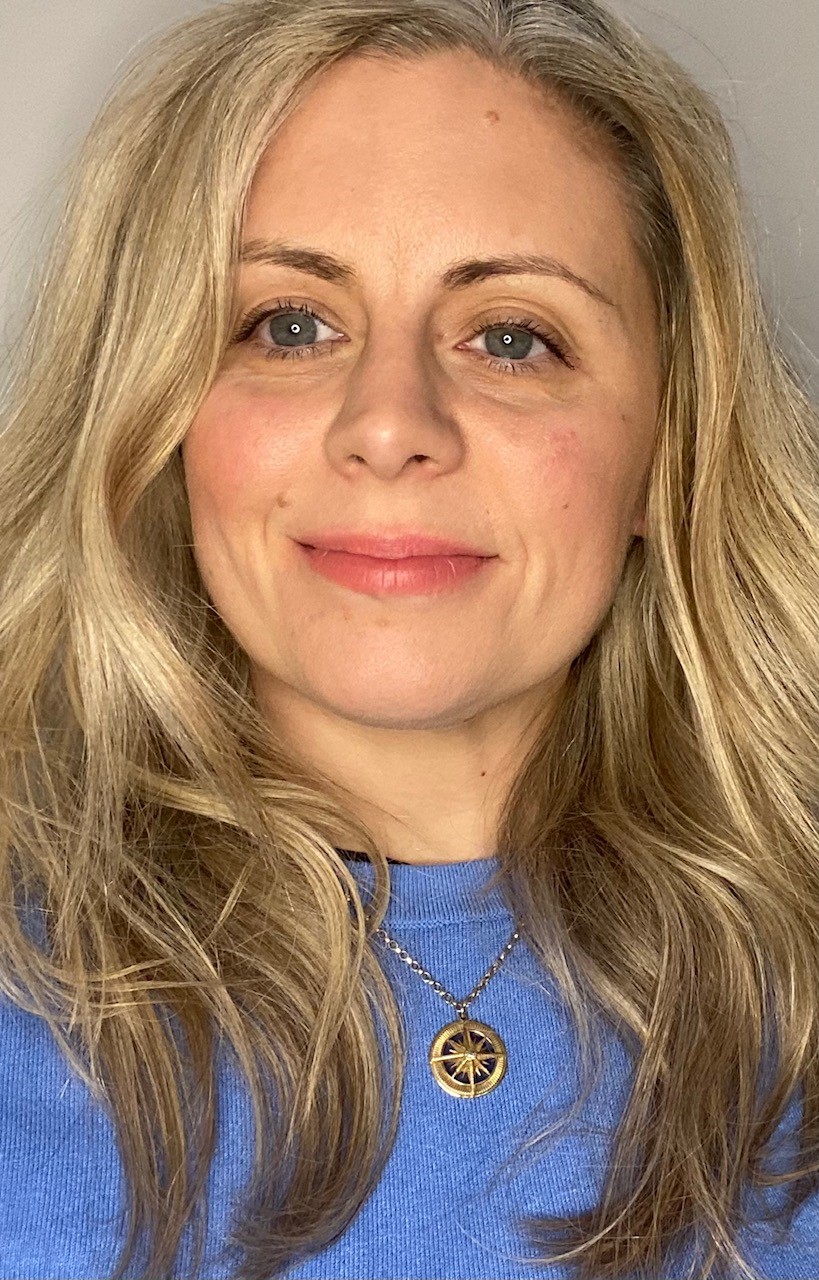 Vicky Owens
BBC
Vicky has been at the BBC for almost 10 years and is currently Head of Communications for BBC Sport, BBC Children's & Education and BBC Breakfast, based at Media City UK. With over 16 years of industry experience, she's previously held roles at ITV, Lime Pictures and Manchester United.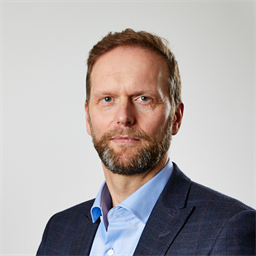 Ian Christon
Manchester Metropolitan University
Currently Head of External Communications for Manchester Metropolitan University, Ian has worked in the media since 1998, first as a journalist, before moving into media relations with organisations such as The Football League Ltd and the Independent Police Complaints Commission (now known as the Independent Office for Police Conduct).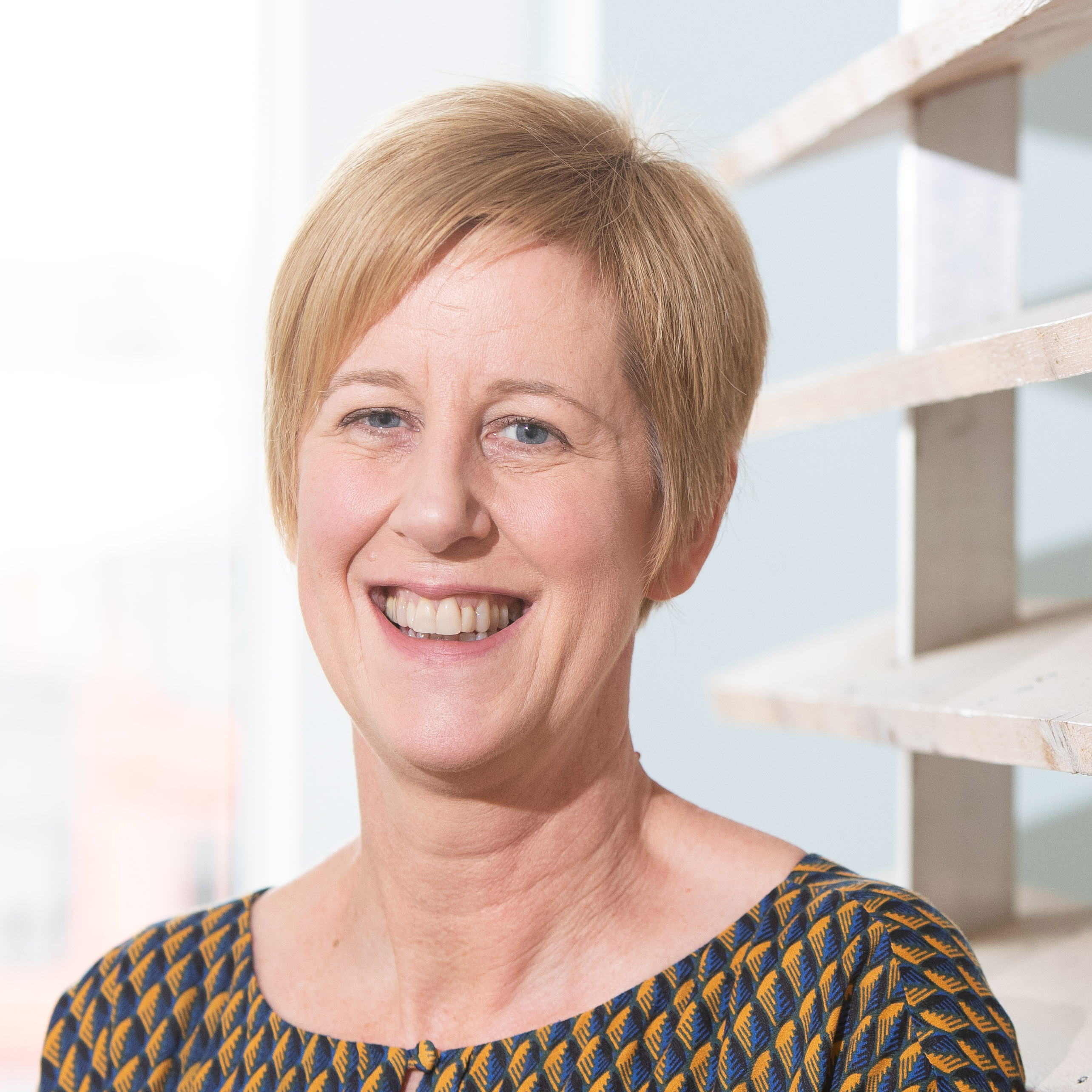 Libby Howard
Intelligent Conversation
Libby is the founder of Intelligent Conversation, one of the UK's leading independent communications agencies with a reputation for delivering high value, strategic consultancy that delivers measurable results. 
A former journalist, she has more than 20 years' experience in PR and comms, both in-house and agency – supporting major organisations and brands and specialising in the healthcare and education sectors.  She is passionate about measurement and has led IC's award-winning approach to demonstrating the business impact of PR.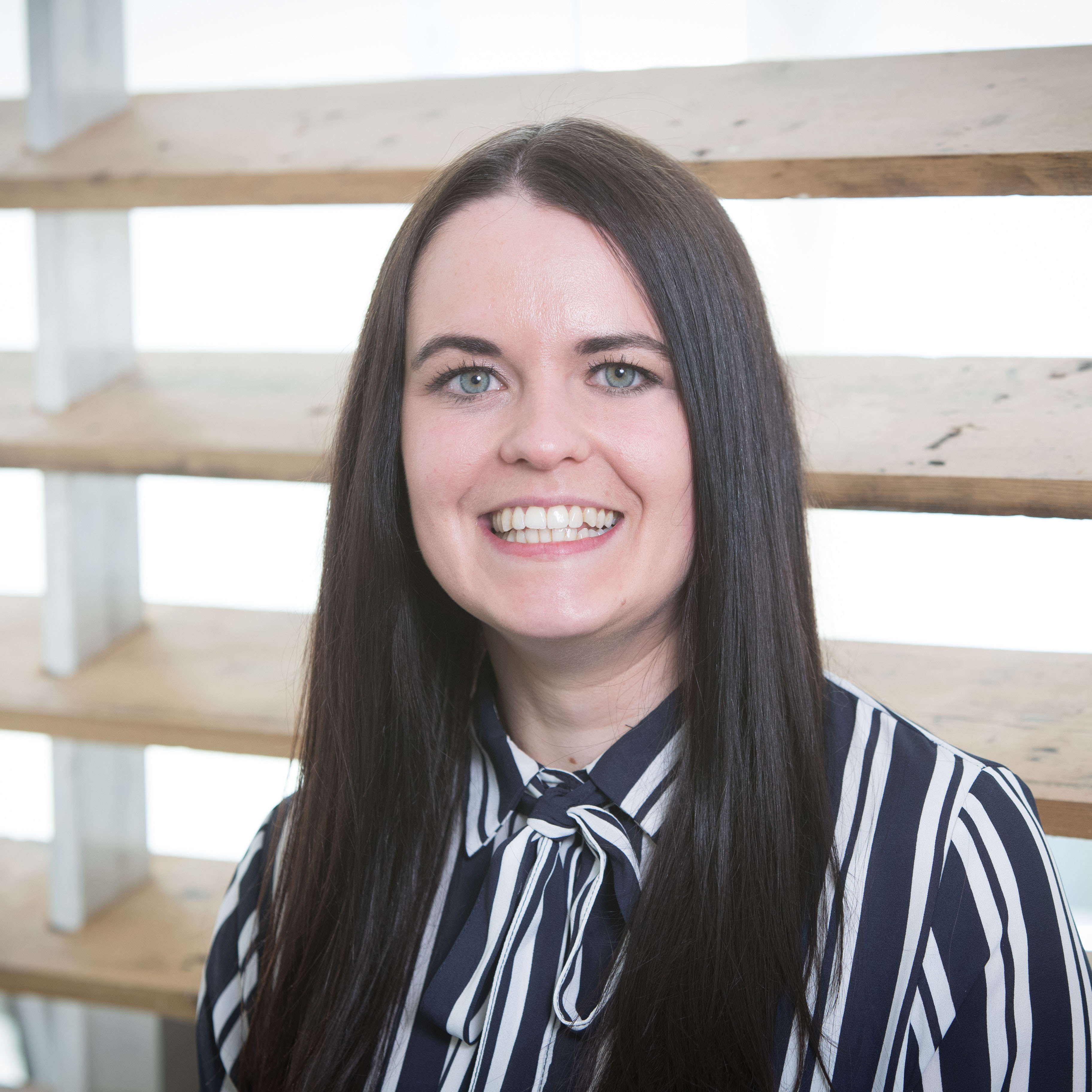 Lizzie Horridge
Intelligent Conversation
Lizzie is a Senior Consultant at Manchester based agency Intelligent Conversation and has recently been appointed the Chair of PRCA's NextGen committee for the north west.
 She specialises in delivering PR, comms and behaviour change campaigns for both B2B and B2C clients spanning the UK and Europe, recently winning an international award for a highly successful behaviour change campaign.